About us And How we rank Resorts

Luxury Resort Bliss is a media company that specializes in reviewing luxury resorts around the world. We provide in-depth and honest reviews of some of the most exclusive resorts in the world, with a focus on rest, relaxation, and luxury.
See also The Review System
Welcome to Luxury Resort Bliss!
Welcome aboard our unbiased journey! 🌎🚀 As we traverse the stunning landscapes, bustling cities, and tranquil retreats around the globe, we pride ourselves on delivering meticulously researched and bias-free travel recommendations.
Our expert team leaves no stone unturned to bring you the most authentic experiences from every corner of the world. 🌳🏙️🏖️ We harness the power of AI primarily for editing, ensuring our content is as precise and reliable as possible.
Remember, while we strive to provide you with the most accurate and detailed information, it's always important to do your own research. Double-checking details, remaining alert to changes, and considering multiple sources are key to a successful travel experience. 🧳🕵️‍♀️🧭
Now, let's set sail on this grand adventure together, discovering the unseen, embracing the unknown, and celebrating the diversity of our beautiful planet! 🌍✨
About the writers
Welcome to our website! We're passionate about all things travel, and we're excited to share our insights and experiences with you.
💼 We cherish our independence! ✈️ Our travel recommendations are carefully researched, bias-free, and powered by human expertise. We use AI sparingly for editing purposes, ensuring an authentic and reliable experience. Join us on our unbiased journey! 🌍✨
On location in Cuba 2009
Welcome to our journey of resort exploration, powered entirely by human expertise and passion! 🏖️🌴 We're proud to deliver meticulously researched, completely unbiased resort recommendations.
Every review and recommendation you read is derived from our team of dedicated travellers and hospitality experts. They've walked the grounds, sampled the services, and lived the experiences to bring you the most authentic, reliable information possible. 🏡🌄🏝️
While we occasionally use AI for minor editing tasks, our emphasis is on human-driven content. We believe in the power of personal experience and the value it brings to each review.
Remember, we always encourage you to do your own research. Cross-check our findings with other sources, stay updated on the latest resort changes, and consider multiple perspectives to ensure you make the best possible decision. 🕵️‍♀️🔍📚
Join us as we traverse the globe, uncovering the world's finest resorts and sharing our discoveries with you. Your next unforgettable resort experience starts here, powered by the real, human experiences that make travel so rewarding. 🌎✨
Embark on your next resort adventure with us today! 🚀🍹🌅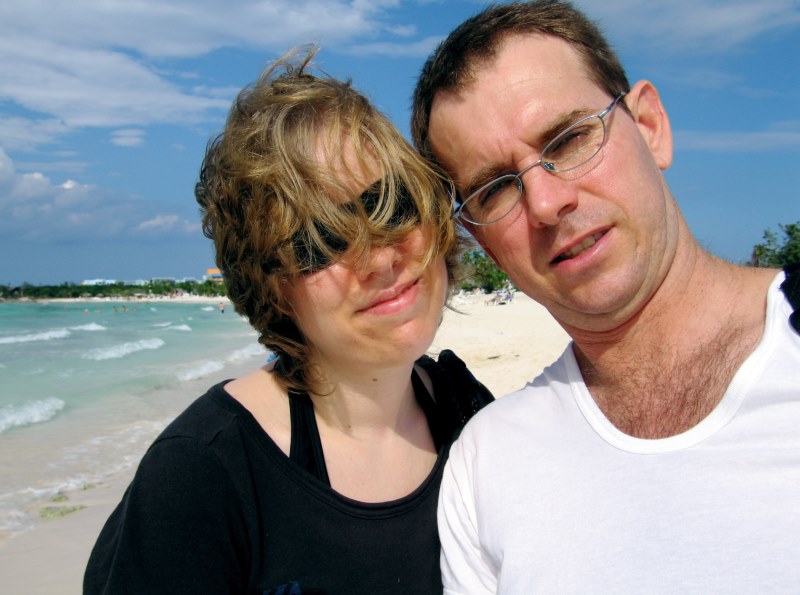 April and Ricky in Cuba Together in 2009
Welcome to our comprehensive and unbiased resort review platform, fueled by a passion for travel and an unquenchable thirst for discovery. Our founders, April and Ricky, have been globe-trotting and reviewing resorts since 2006, using the highest professional standards and impartiality.
Our unique review methodology is rooted in firsthand experiences, complemented by thorough research when a personal visit isn't possible. 'Sarah' is a persona we use to encapsulate the consensus on a resort or destination. Her reviews echo our experiences, those of other travelers, and insights drawn from credible sources, designed to distinguish the truly exceptional resorts from those simply marketed as the best.
A brief journey down memory lane:
Sampling the unique charm of Juju Island resorts, South Korea in 2009
Soaking in the culture of Malaga, Spain in 2008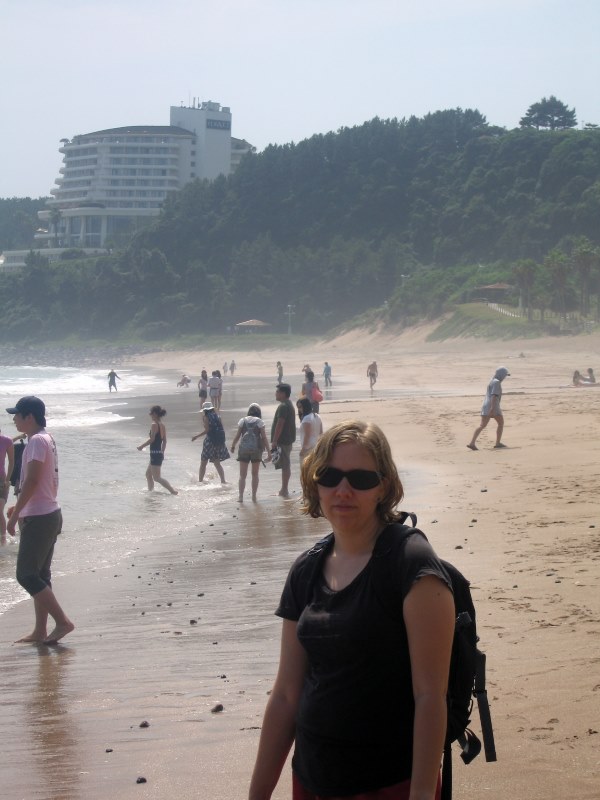 Checking out the Juju Island resorts in South Korea 2009
We uphold our commitment to independence and impartiality. In the past, we earned our way by teaching English in various locations overseas. Today, we maintain complete freedom to select and recommend the resorts we truly believe excel, even as we earn from affiliate commissions.
In 2012, our family grew, adding a new dimension to our travels. Yet our resolve to explore and research the best resort destinations remains undiminished.
We provide honest, reliable, and useful information to help you plan your vacation, whether you're looking for a luxury resort experience or a budget-friendly escape. We're dedicated to delivering the best knowledge we have at any given time, drawn from our travels, research, and credible sources.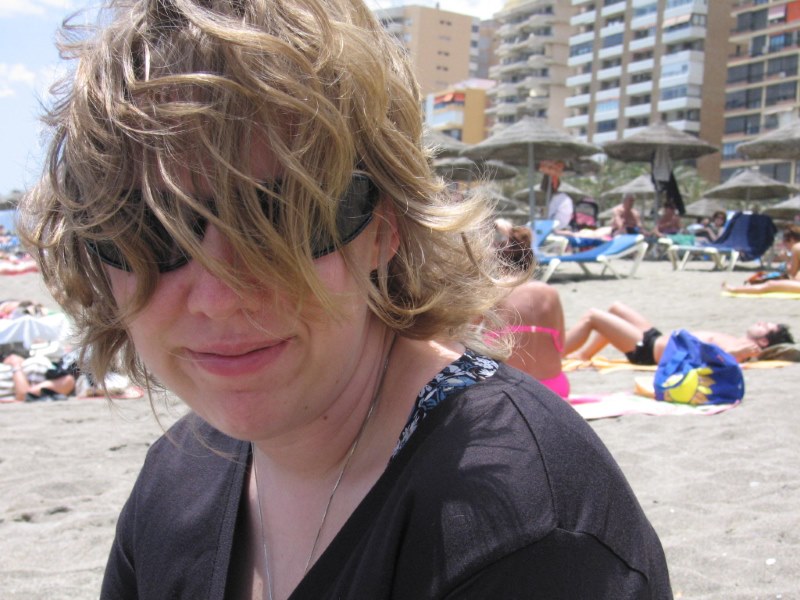 April in Malaga, Spain in 2008
We encourage you to do your own research before making any bookings, remembering that all-inclusive packages can change.
We're grateful for your visit to our site and hope our reviews and insights contribute to your travel adventures.
Please find LinkedIn profiles and credentials here for further verification of their expertise. (Here is my LinkedIn travel Journalism and writing profile 
Our journey is far from over, and we invite you to join us as we uncover the world's best resorts. Happy travels!
As a family of intrepid travelers, we've traversed the globe to unearth hidden gems and exciting adventures, all to share with you.
April and Ricky, the primary authors on our platform, bring a wealth of expertise to our reviews. April, a professional writer and traveler with over two decades of experience, and Ricky, a communications graduate from Deakin University, with over 15 years of hands-on experience in various resort roles, from kitchen to housekeeping to bar and restaurant services.
Reminiscing about our early days:
Experiencing the tranquility of Bermuda in 2007
Capturing the energy of New York in 2007
Relaxing by the Caribbean Beach in 2007
Immersing in the rich history of Italy in 2008-9
| | |
| --- | --- |
| Bermuda 2007 | New York 2007 |
| Ricky on Grand Turk 2007 | Relaxing by the Beach – Caribbean 2007 |
| Ricky getting some exercise in the the pool - 2007 | Italy 2008-9 |
Our team, including April and Ricky, brings together a wealth of experience and expertise in travel and hospitality. With more than 15 years of experience in the field, our insights are shaped by personal travels, in-depth research, and hands-on experience in resort operations.
We maintain transparency in our affiliations and financial relationships. While we may earn affiliate commissions, we remain committed to unbiased reviews and recommendations. Our site uses secure protocols to ensure your safety and privacy.
In order to provide our readers with the best possible travel recommendations, we have cultivated relationships with leading travel networks globally. Our commitment to unbiased, reliable, and high-quality content has earned us recognition as a trusted source of travel information.
We are proud to have established affiliate partnerships with renowned organizations like Expedia, Travelocity, Sandals, Beaches, and many others. These relationships enable us to provide a wide array of options and insights, yet they do not influence the independence and impartiality of our reviews and recommendations.
Our partnerships and consistent recognition within the travel industry attest to our authority and credibility in providing top-notch travel advice.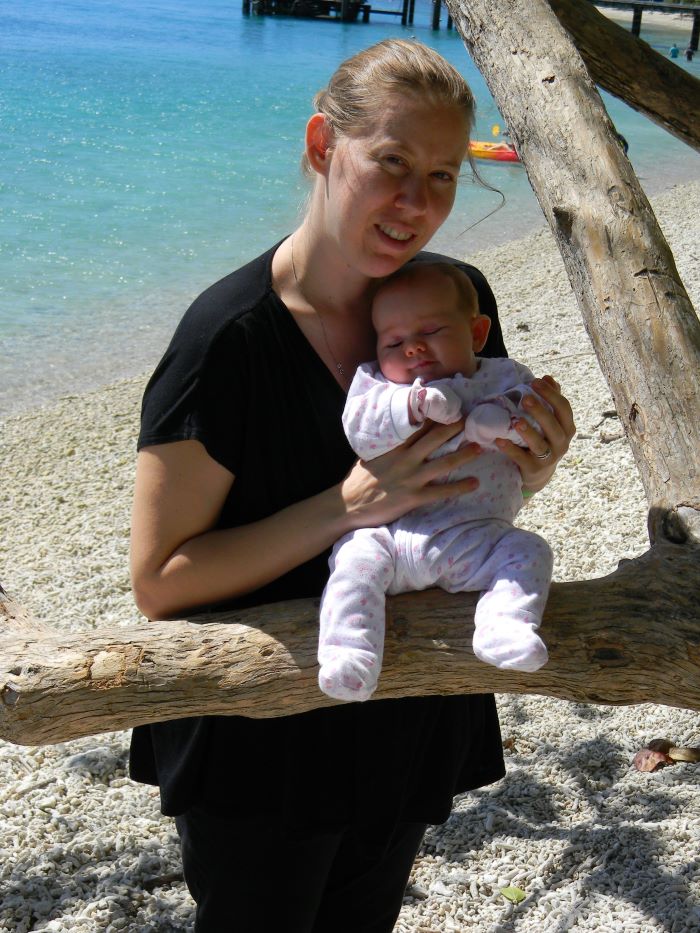 April on Fitzroy Island on The Great Barrier Reef 2012
We take great pride in providing honest, reliable, and helpful information to help you plan your next vacation. Whether you're looking for a luxury resort experience or a budget-friendly getaway, we're here to help you make the most of your travels. 
In 2012 our travels added a new family dimension, but we continue to explore and research the best resort destinations. 
Thank you for visiting our site, and happy travels!
We aim to provide videos from people of all different backgrounds, and also look to promote a diversity of YouTube vlogging channels in our reviews. This is beneficial to our readers, who can not only enjoy the videos but also discover new and diverse content creators. By featuring creators from various backgrounds, we strive to offer a more inclusive and representative platform that showcases a variety of perspectives and experiences.

Journey with Us: Unbiased, Expert Resort Reviews You Can Trust"

An indicative travel review from research would typically be a summary of multiple travel reviews and ratings gathered from various sources, such as travel websites, blogs, and forums. The purpose of this type of review is to provide a comprehensive overview of the resort or destination, highlighting its strengths and weaknesses, and offering insights and recommendations for potential travelers.
An indicative travel review would typically include the following elements:
Introduction: A brief overview of the resort or destination and its location.
Amenities: A detailed description of the resort's facilities, such as rooms, dining options, and recreational activities.
Location: A description of the surrounding area, including nearby attractions and landmarks.
Service: An evaluation of the resort's staff and their level of service.
Price: A comparison of the resort's price with other similar destinations.
Pros and Cons: A list of the resort's strengths and weaknesses, based on the opinions of multiple travelers.
Recommendations: Tips and suggestions for travelers, such as the best time to visit and what to see and do in the area.
Overall Impression: A conclusion that provides an overall evaluation of the resort, based on the gathered information.
This type of travel review provides a well-rounded and unbiased view of the resort or destination, offering travelers a helpful guide to assist them in making informed travel decisions.
Wile we/I do use grammar checks, and AI to help with writing style this is only applied to enhance our independent research. Grammar errors can sometimes can occur in our research, and we try to make all our research as first hand as possible by visiting and travelling as much as we can. It takes a lot of work to keep information up to date, and we would love to know if you do find any inaccuracies. Please contact us if we do because we look to provide the best and most up-to-date information.
That said always check for yourself before you book anything. 
Human travel experts (Note: I personally am not an actual travel agent professional but have worked din the industry a lot) review and edit the results to ensure they are accurate and relevant. 
Why not AI? We are aware of the biases AI can create and do our best to improve travel information across the web and in the industry and prefer to use first hand reliable research. AI does have some pluses, but these are mostly to do with helping to structure independent research sourced from first-hand experiences rather than recycling existing content and information. 
Sarah is the pen name of Ricky, his alter ego with a colorful past  
As a writing persona Sarah encapsulates a collective perspective and harbors an insatiable zest for exploration who writes with Ricky's travel experience, Like Ricky Sarah (pen of Ricky) has been privileged to traverse some of the world's most stunning locales. From the pulsating arteries of Tokyo's  city life to the serene, azure beaches of the Maldives, Sarah has savored the rich tapestry of diverse cultures and mesmerizing landscapes that our planet offers.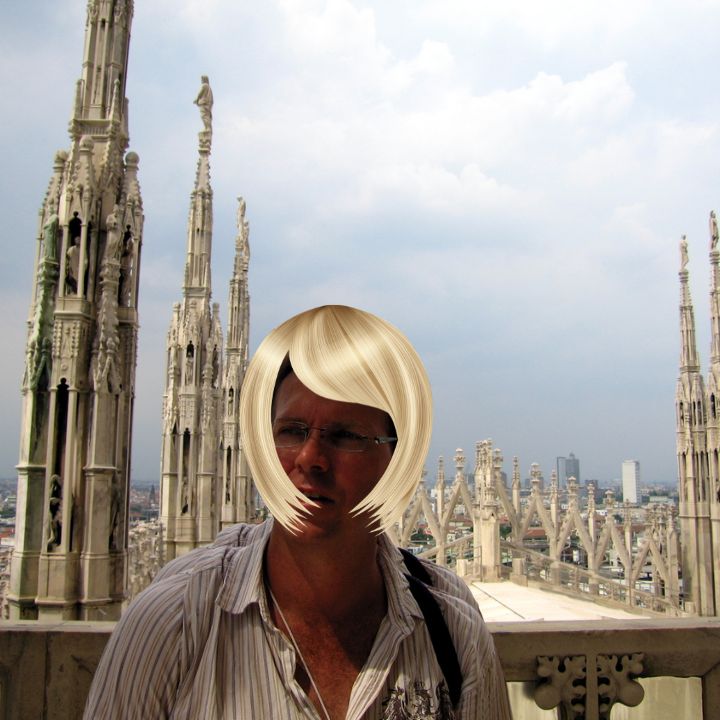 Sarah is the pen name of Ricky, his alter ego with a colorful past
With a degree in journalism and creative writing like Ricky, I've been able to share my travel adventures with readers through articles and blog posts. Sarah was originally from the Midwest, but moved to New York. Sarah's curiosity and love of adventure has taken her far beyond her hometown. With years of travel experience under her belt, Sarah has learned to find the commonalities that unite us all, no matter where we come from. And now, with the help of a cutting-edge machine learning system,
When it comes to selecting the top resorts, we employ a balanced approach that combines both qualitative and quantitative evidence. Our process includes an analysis of comprehensive video reviews that offer an in-depth look at the resort's experience. Simultaneously, we adhere to a structured methodology to evaluate resorts based on various data-driven parameters, ensuring our selections are grounded in thorough research and objective criteria. In choosing the best resorts, we rely on both qualitative evidence in the form of video reviews and quantitative evidence in terms of the process we follow to choose resorts.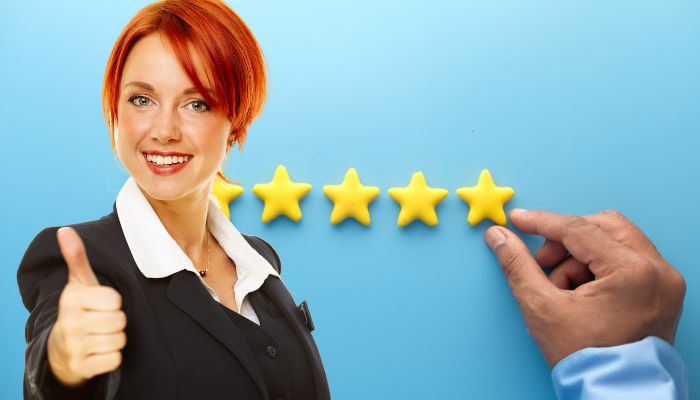 The details, the attention to detail, the destination, the location in that destination, the quality of service, eco considerations, and the reputation of the resort sourced through other holidaymakers are all considered before any resort is added to our lists.
And then we don't include any resorts unless they score at least three out of five across at least three platforms and this is backed up by independent evidence. Mostly we stick to resorts which score at least 4 or 4.4 out of 5. In the rare cases we include other resorts, this is usually because 
Staff often make the difference
We wanted to make a site that gave real insights into what it is like to stay at resorts, and that's why we have on the ground video reviews from people who have stayed at each resort.
Each video review is chosen because it represents the resort more accurately or provides insights you don't usually get in the cookie cutter approach to resort reviews, which are often created in content factories. In contrast, I come from working around resorts and have long been an advocate for providing the guest experience. I've also seen a lot of misleading content created and wanted to create something more authentic. That's why when you see a review for all-inclusive resorts, for example, you know a lot of research has gone into providing the most accurate list for each destination.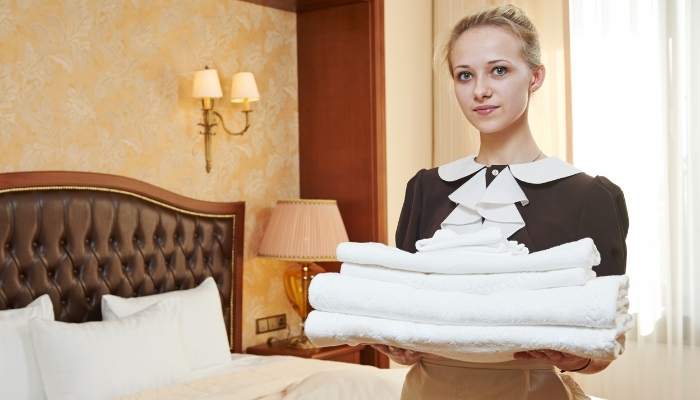 The Star Rating System
Often we will also talk about four and five-star resorts. The star system is  created by independent organizations like AAA, Forbes, Hotels.com, Expedia etc. Some of these rating factors include hundreds of variables, and we  use a combination of all of them. We use an amalgam which rates resorts with one star is the lowest rating, and five stars the highest score:
One-Star Rating
One-Star Rating
One star: We don't usually include basic accommodation with small rooms, as sometimes these do not even include ensuite bathrooms or even daily cleaning. If we ever start a backpackers review, then you might start to see one-star properties. These provide the simple necessities, as the song goes.
Two-Star Rating
Two stars properties are very occasionally included. Usually these are resorts in old towns and the like, where there are a lot of very historic old buildings with renovation restrictions. Although only two stars, sometimes these can offer an outstanding experience and include basic breakfasts, 24-hour reception, cleaning, and the like. Usually these are included because they offer stunning locations and are better than some other resorts in the area. Simple and sweet. 

Two-star resorts are sometimes included because of the destination
Three Star Ranking
Three stars usually is the starting point at which : a typical hotel will have three stars and offer room service, ensuite bathrooms, daily cleaning, a desk or table, and Wifi. This is a standard hotel experience that most travelers expect unless they're on a strict budget.  
Four Star Ranking
Four Star Ranking
Four stars resorts offer a range of facilities like swimming pools, gyms, bar and restaurant. These will often have valet parking, lobbies and fancy rooms. You should not have to worry about the speed of the internet, (but sadly the reality is this is not always the case). These are comfortable all round and packed with amenities.
Five Star Ranking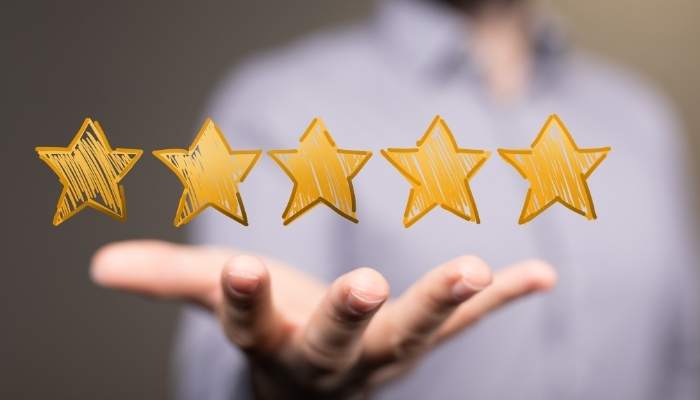 Five stars is usually as high as we will go and refers to those exceptional properties, often but not always at the top end of the market. You can expect luxury, which means more comfortable beds, big clean modern bathrooms, exceptional service and attention to detail. Generally, Iconic stand-out properties are five star.
Five star can mean different things on different platforms. On Hotels.com, it refers to service standards like excellent lobbies, concierge, stylish rooms, elegant intimacy while on Expedia the expectation is for gourmet dining, luxury spa, polished service, and elegant decor.
Michelin refers to five star simply as exceptional, while Forbes requires properties to have an Iconic quality with flawless service and amazing facilities.
Highest Hotel Ranking
While there are, a few hotels that promote themselves as six star, seven-star and even 10-star hotels and resorts (properties on the Gold Coast, India and Dubai come to mind) we like to keep it real. While there are potentially  enormous differences and levels of service between five-star resorts, that category itself recognizes this.  One ranking factor is that five star are iconic properties, and that should satisfy the marketing departments in these hotels. 
After thousands of property reviews, I've noticed the hotels and resorts that call themselves six or seven-star properties are not always the most outstanding, and this should get called out when you see it.  
Highest Hotel Ranking
The review system
Rating systems have been tried and tested, refined and improved. But they do rely on gatekeepers. We have always thought the travelling public and as discerning as the rating agencies. But ratings platforms are also influenced from time to time, and that's where we come in as somewhat of a moderator creating lists of the better resorts.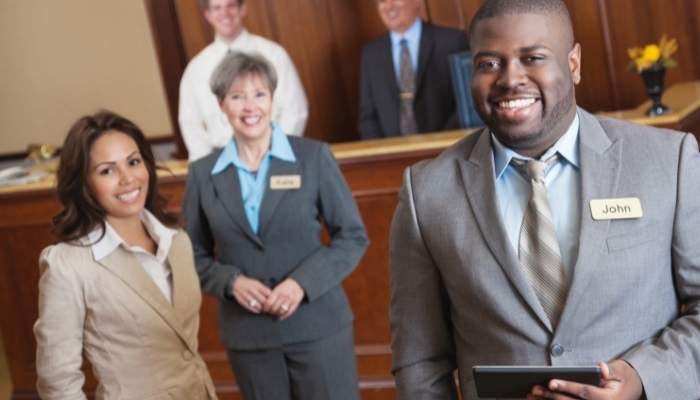 A better rating/ Ranking system
We do like to provide a real video of a human that has stayed at each of the resorts we review. But sometimes we can't always tell if they have been sponsored, and in other occurrences only the promotional video of the resort itself is worth watching. That is why we almost always also include a TripAdvisor link and encourage potential visitors to go and look at the photos of the resort as part of due diligence. 
This video details a little more about how ranking, rating and due diligence work together: 
Video from BYBA Travel Network: How Hotels Are Rated Stars | Explained...The Difference Between 3, 4, and 5 Star?
It isn't always easy to discern a good resort from a bad one from simply looking at the reviews. I found there is often a disparity between the review's resorts get to what you see in real life. Sometimes I also suspected from my time working in the resort industry that hotels would host guests for getting good reviews. My wife and I then teamed up to Start Luxury Resort Bliss to give an accurate representation of what was happening in an industry often whitewashed by spectacular advertising which glosses over the reality of what was happening in the real world.  

Rather than paint everything rosy to sell holidays, we provide videos from the guests who stay at the destinations you are interested in. The result is a gritty but realistic depiction of what you might expect to find. In my time working in hotels, I too often found guests were often let down because they had been built up to have unrealistic expectations of their vacation. And while it is important to look forward to your vacation, it is better when those expectations are managed by realistic expectations, not persuasion and coercion. And while we maintain it is up to you and for you to take responsibility to ensure what you are booking  is what you need, we want to keep it real to ensure you have the best chance to choose the best experience possible. 
Why we don't rely on AI
Rather than rely on AI for research as many sites are doing we prefer to work with real guests experiences and represent, and honor their experiences rather than rely on a machine. While a media worker I believe I owed it you guys to check it out and see how it does represent travel experiences I quickly found it's not up to the job. I only use AI to generate ideas for articles, and for style. 
Alternatively contact the head writer and Partner: Ricky Wright at Communication Generation for more.
In addition to our travels, we also run a Family vacations YouTube channel where we share our experiences, insights, and tips for traveling with kids. Whether you're planning a family vacation, a solo adventure, or a romantic getaway, we're here to help you make the most of your travels.
At our core, we believe that travel is about more than just checking off a list of sights to see. It's about immersing yourself in new cultures, meeting new people, and making memories that will last a lifetime. We hope our website and YouTube channel will inspire you to take the leap and explore the world around you.
💼 We cherish our independence! ✈️ Our travel recommendations are carefully researched, bias-free, and powered by human expertise by April and Ricky of LRB (we have personally researched and travelled to many of these destinations and researched others thoroughly through first-hand accounts). 🌍✨
We try to keep everything up to date, but please always do your own research and contact us if you know any issues for us to help others as best we can as a small but professionally focused team! 🧐📚⚠️