About us And How we rank Resorts

In choosing the best resorts, we rely on both qualitative evidence in the form of video reviews and quantitative evidence in terms of the process we follow to choose resorts.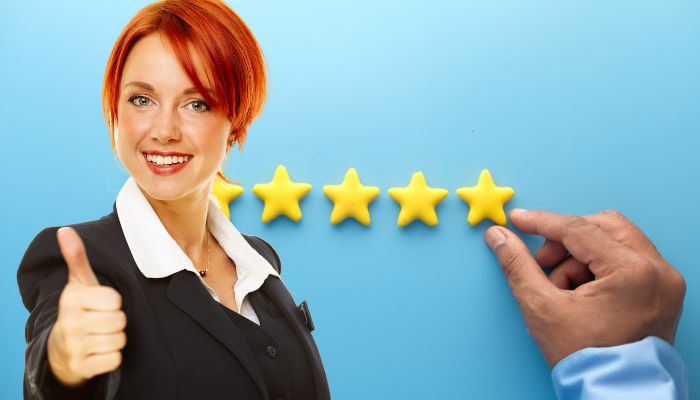 The details, the attention to detail, the destination, the location in that destination, the quality of service, eco considerations, and the reputation of the resort sourced through other holidaymakers are all considered before any resort is added to our lists.
And then we don't include any resorts unless they score at least three out of five across at least three platforms and this is backed up by independent evidence. Mostly we stick to resorts which score at least 4 or 4.4 out of 5. In the rare cases we include other resorts, this is usually because 
Staff often make the difference
We wanted to make a site that gave real insights into what it is like to stay at resorts, and that's why we have on the ground video reviews from people who have stayed at each resort.
Each video review is chosen because it represents the resort more accurately or provides insights you don't usually get in the cookie cutter approach to resort reviews, which are often created in content factories. In contrast, I come from working around resorts and have long been an advocate for providing the guest experience. I've also seen a lot of misleading content created and wanted to create something more authentic. That's why when you see a review for all-inclusive resorts, for example, you know a lot of research has gone into providing the most accurate list for each destination.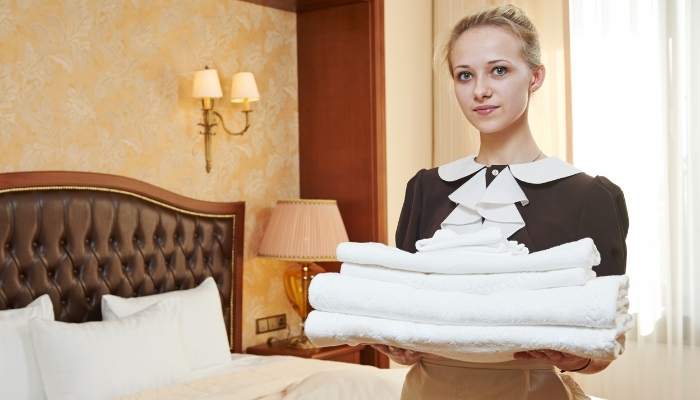 The Star Rating System
Often we will also talk about four and five-star resorts. The star system is  created by independent organizations like AAA, Forbes, Hotels.com, Expedia etc. Some of these rating factors include hundreds of variables, and we  use a combination of all of them. We use an amalgam which rates resorts with one star is the lowest rating, and five stars the highest score:
One-Star Rating
One-Star Rating
One star: We don't usually include basic accommodation with small rooms, as sometimes these do not even include ensuite bathrooms or even daily cleaning. If we ever start a backpackers review, then you might start to see one-star properties. These provide the simple necessities, as the song goes.
Two-Star Rating
Two stars properties are very occasionally included. Usually these are resorts in old towns and the like, where there are a lot of very historic old buildings with renovation restrictions. Although only two stars, sometimes these can offer an outstanding experience and include basic breakfasts, 24-hour reception, cleaning, and the like. Usually these are included because they offer stunning locations and are better than some other resorts in the area. Simple and sweet. 

Two-star resorts are sometimes included because of the destination
Three Star Ranking
Three stars usually is the starting point at which : a typical hotel will have three stars and offer room service, ensuite bathrooms, daily cleaning, a desk or table, and Wifi. This is a standard hotel experience that most travelers expect unless they're on a strict budget.  
Four Star Ranking
Four Star Ranking
Four stars resorts offer a range of facilities like swimming pools, gyms, bar and restaurant. These will often have valet parking, lobbies and fancy rooms. You should not have to worry about the speed of the internet, (but sadly the reality is this is not always the case). These are comfortable all round and packed with amenities.
Five Star Ranking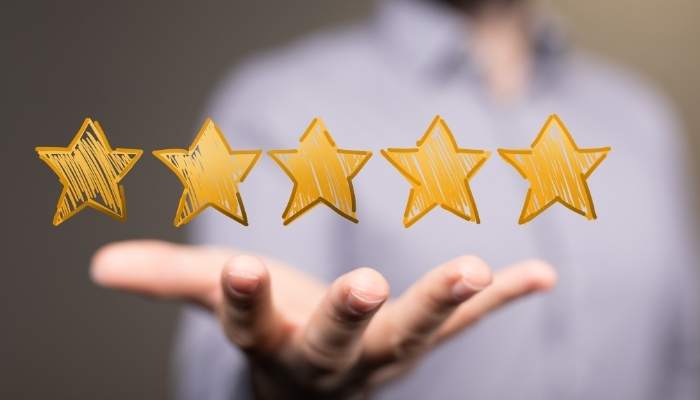 Five stars is usually as high as we will go and refers to those exceptional properties, often but not always at the top end of the market. You can expect luxury, which means more comfortable beds, big clean modern bathrooms, exceptional service and attention to detail. Generally, Iconic stand-out properties are five star.
Five star can mean different things on different platforms. On Hotels.com, it refers to service standards like excellent lobbies, concierge, stylish rooms, elegant intimacy while on Expedia the expectation is for gourmet dining, luxury spa, polished service, and elegant decor.
Michelin refers to five star simply as exceptional, while Forbes requires properties to have an Iconic quality with flawless service and amazing facilities.
Highest Hotel Ranking
While there are, a few hotels that promote themselves as six star, seven-star and even 10-star hotels and resorts (properties on the Gold Coast, India and Dubai come to mind) we like to keep it real. While there are potentially  enormous differences and levels of service between five-star resorts, that category itself recognizes this.  One ranking factor is that five star are iconic properties, and that should satisfy the marketing departments in these hotels. 
After thousands of property reviews, I've noticed the hotels and resorts that call themselves six or seven-star properties are not always the most outstanding, and this should get called out when you see it.  
Highest Hotel Ranking
The review system Should Check on the Accuracy of the Rating System
Rating systems have been tried and tested, refined and improved. But they do rely on gatekeepers. We have always thought the travelling public and as discerning as the rating agencies. But ratings platforms are also influenced from time to time, and that's where we come in as somewhat of a moderator creating lists of the better resorts.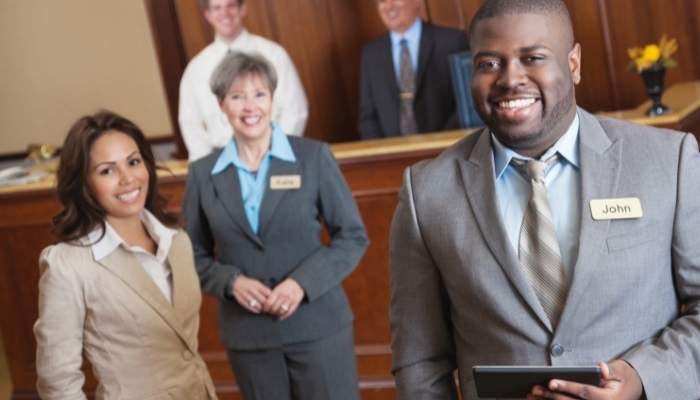 A better rating/ Ranking system
We do like to provide a real video of a human that has stayed at each of the resorts we review. But sometimes we can't always tell if they have been sponsored, and in other occurrences only the promotional video of the resort itself is worth watching. That is why we almost always also include a TripAdvisor link and encourage potential visitors to go and look at the photos of the resort as part of due diligence. 
This video details a little more about how ranking, rating and due diligence work together: 
Video from BYBA Travel Network: How Hotels Are Rated Stars | Explained...The Difference Between 3, 4, and 5 Star?
It isn't always easy to discern a good resort from a bad one from simply looking at the reviews. I found there is often a disparity between the review's resorts get to what you see in real life. Sometimes I also suspected from my time working in the resort industry that hotels would host guests for getting good reviews. My wife and I then teamed up to Start Luxury Resort Bliss to give an accurate representation of what was happening in an industry often whitewashed by spectacular advertising which glosses over the reality of what was happening in the real world.  

Rather than paint everything rosy to sell holidays, we provide videos from the guests who stay at the destinations you are interested in. The result is a gritty but realistic depiction of what you might expect to find. In my time working in hotels, I too often found guests were often let down because they had been built up to have unrealistic expectations of their vacation. And while it is important to look forward to your vacation, it is better when those expectations are managed by realistic expectations, not persuasion and coercion. And while we maintain it is up to you and for you to take responsibility to ensure what you are booking  is what you need, we want to keep it real to ensure you have the best chance to choose the best experience possible.