Kuala Lumpur Resort 
Your search for the top Kuala Lumpur resorts by the beach or in the city has ended.
Luxury resort bliss has been out two Malaysia to find the best resort in Kuala Lumpur.  For a long time now Thailand has been the popular place for resort vacations in the sun in the South Eastern Asia region.  And while there are some good results in the Philippines it seems Malaysia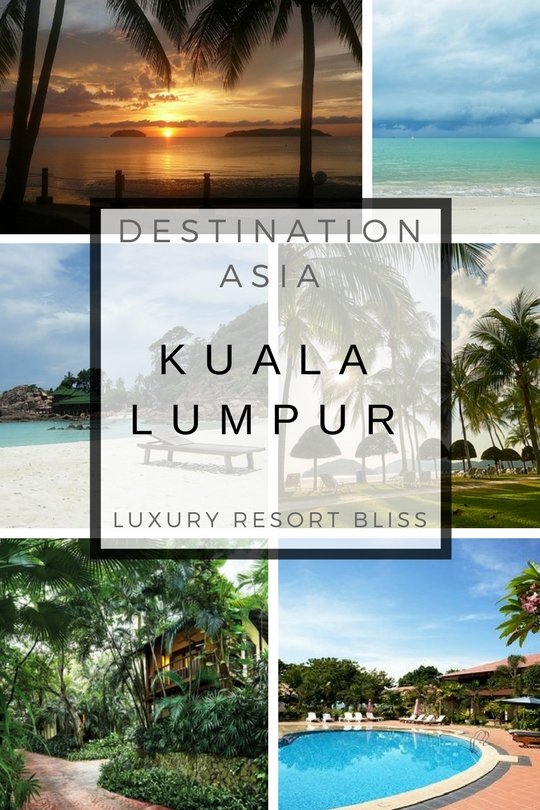 Is quickly becoming a hot spot for resort vacations and honeymoons alike as travelers look for something different.

Kuala Lumpur is more than the capital of Malaysia and the Petronas Twin Towers.  There is an interesting mix of colonial British and Islamic influence.  But perhaps the best thing about the city is the food and the resorts.  Once you've visited all the Temples.  Have gone to  the markets are ready to relax you're going to want to find a good result to put your feet up next to the swimming pool and kickback.  Here are the best resorts in Kuala Lumpur.

See the top KL resorts and hotels on TripAdvisor
---
Pangkor Laut Resort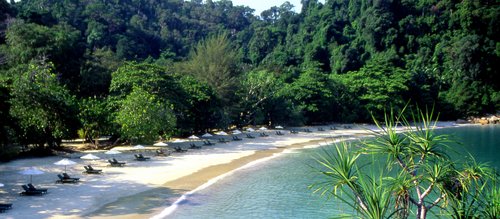 Pangkor Laut Resort
Pangkor island is going to take a bit of an effort to get too but it's well worth it.  Fresh only to get to the  Perak coast which will take a few hours.  The pace of life here is really quite slow while is as spectacular as many of the other amazing locations we have also reviewed in Asia.
This is an island with white sandy beaches and rain forced only 3 km off the coast it has been dominated by Conde Nast traveler as the best all and in the world.  The resort is nestled in the jungle and by the clear green sees an and many of the buildings sit on stilts over the water.
More information, reviews and great deals on this resort.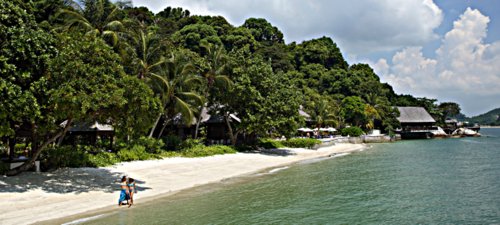 Pangkor Sandy Beach Resort 
 If you're looking for a good quality resort on the beach check out the 3-star beachfront Pangkor Sandy Beach Resort.
While you will have to make the journey to Pangkor as well you will find that most of the beach resorts around KL itself are not places we would like to hang out.  Even places like Dickerson Beach a full of murky water and are really not worth the effort.
You might as well head to the beach and enjoy it. Pangkor Sandy Beach Resort has amenities and is of a quality you may expect in a similar Western resort complex.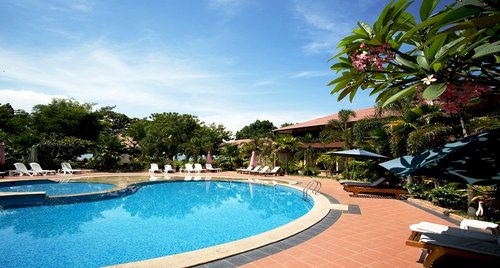 ---
Kuala Lumpur resorts 
Kuala Lumpur itself also has an interesting range of resorts from cheesy amusement stall resorts to stylish and chic.  Check out the reviews of all the top resorts in Kuala Lumpur on Trip Adviser and our top pics below.
Overview of Kuala Lumpar:
---
Cyber View Kuala Lumpur Resort
Cyber View is a resort in Kuala Lumpar and has everything you will need at a good price. Only 25 minutes from the downtown area there is a good spa and areas to relax.
More information and special offers on the Cyber View on TripAdvisor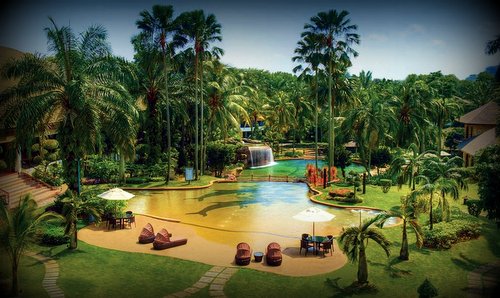 ---
Sunway Resort Hotel KL 
This is a real resort and I'd let the city location for you outdoor pools, full service, multilingual staff and a huge amusement park.
The huge Nickelodeon Lost Lagoon is unique and has as its theme.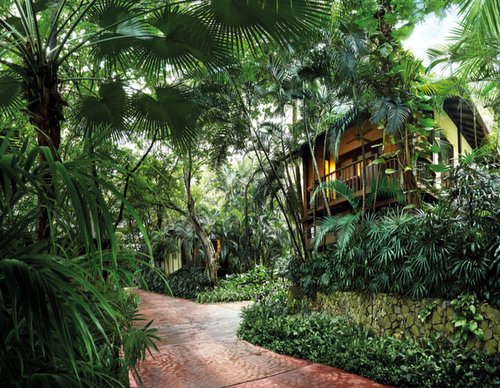 The Sunway is a good quality resort which does house a lot of the traffic which flows through Kuala Lumpar - and that's more than five million tourists annually.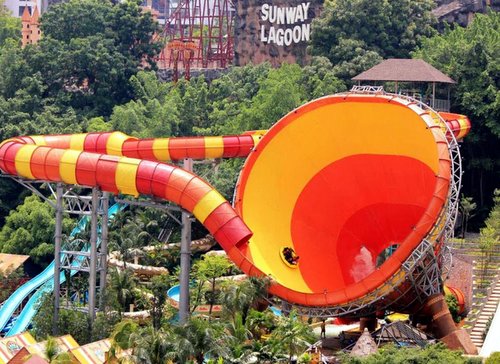 ---
Get more information and see reviews on the Sunway Resort Hotel KL.
Asia Resorts: Asia Luxury,  Adventure Thailand, Bali, Bali All Inclusive, Bali Packages, Boracay, China, Chiang Mai, Goa, Kuala Lumpar,  Koh Phi Phi, Koh Tao, Maldives, Phuket, Samal Island, Thailand Luxury, Thailand Family, Ubud

💼 We cherish our independence! ✈️ Our travel recommendations are carefully researched, bias-free, and powered by human expertise by April and Ricky of LRB (we have personally researched and travelled to many of these destinations and researched others thoroughly through first-hand accounts). 🌍✨
We try to keep everything up to date, but please always do your own research and contact us if you know any issues for us to help others as best we can as a small but professionally focused team! 🧐📚⚠️