Caribbean Inclusive Resorts
Best All-Inclusive Resorts in the Caribbean (2023)

All inclusive resorts Caribbean: how do you choose? We've listed what we think are some of the best all inclusive resorts in the Caribbean. They are mostly 4 or 5 star resorts and receive great reviews from past guests.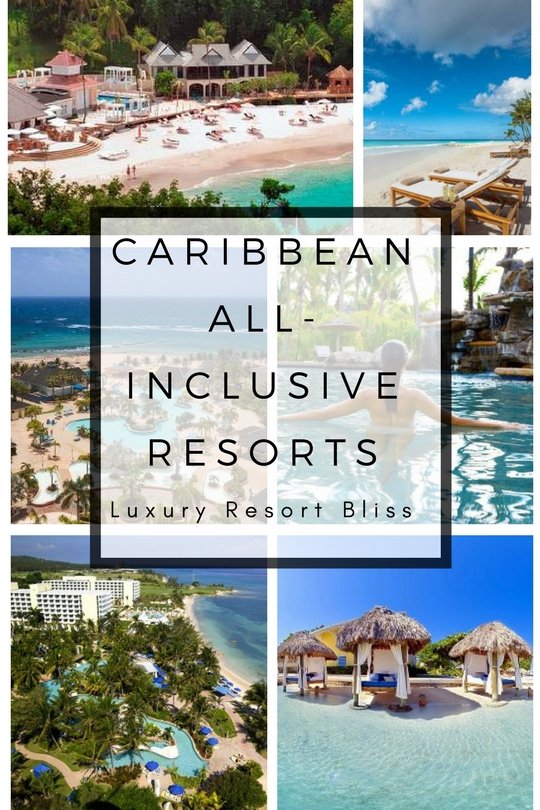 Best Caribbean All Inclusive Resort Destinations 
The Caribbean is a wonderful region of the Americas that consists of the Caribbean Sea, its islands, and the surrounding coasts. It's an area that is known for its beautiful beaches, warm climate, and turquoise water but where to go and stay at on your all-inclusive vacation.
There are many all-inclusive resorts in the Caribbean region, but not all of them are created equal. To help you find the perfect resort for your next trip, we have compiled a list of some of the best Caribbean resorts for your consideration.
All-Inclusive Resorts, Caribbean
Bliss List:
We look at each popular Caribbean Island for the top all-inclusive resorts.
When the time had come for the all-inclusive resort to evolve, Jamaica was there. Gone are the days of having to pay for everything separately and then still have to worry about tipping. Now, all you need is a single bill at the end of your stay.
This means that you can spend more time enjoying your vacation, relaxing by the pool, or exploring Jamaica- without worrying about how much money you're spending. It also means that everything is taken care of for you- from drinks and food to entertainment and activities. And with so many options available, there's something for everyone!
Jamaica has become a popular destination for travelers seeking an all-inclusive vacation. Those who stay at these resorts will find themselves in a place where they can enjoy their time off without having to worry about anything - food, drinks, and activities are all included in the price of the resort.
VIDEO:  Virgin Atlantic Destination Guides
Jamaica has many all-inclusive resorts and this is one of the spots to have an all-inclusive vacation. Choose from this list to see the great ones: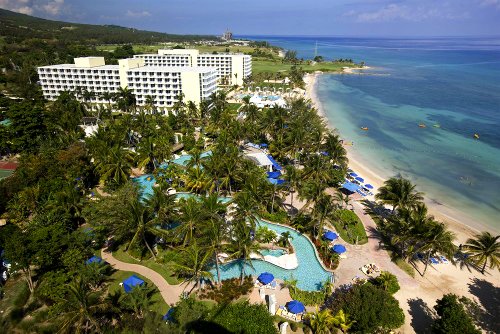 This 4-star resort is on the larger side on a private beach with a great golf course. There's also a full-service spa, lazy river, 3 pools, water park, kids club and 6 tennis courts. Lots to do here!
Get more information and see the latest reviews. 

---
All Inclusive Specials and Deals

---
The Dominica Republic is part of the Greater Antilles archipelago and is all-inclusive headquarters for the Caribbean. In fact, almost any resort you like will be all-inclusive. They are not all great, however. We have put together our lists of the best all-inclusive resorts in this location.
Tourists come to the Dominican Republic for the variety of all-inclusive resorts, luxury, and an affordable price tag. It really has become the all-inclusive capital along with some destinations in Mexico. There are many resorts in different parts of the country, each with a distinct personality. The island is known for its beautiful beaches, tropical climate and friendly people.
The Dominican Republic is an especially popular destination for tourists coming from the United States and Canada. It offers diverse options for vacationers: from luxurious resorts on secluded beaches, to eco-friendly hotels in national parks, to lively cities full of culture and nightlife.
The Dominican Republic -  All Inclusive Resorts

The Best of the Best Dominican Republic Resorts
Punta Cana is located on the eastern coast of Hispaniola, which is shared by Haiti and Dominican Republic. It's also home to one of the largest coral reefs in the Caribbean Sea. The area has become a favorite vacation spot for both tourists and locals alike because of its mild climate year-round and its close proximity to other popular destinations such as Puerto Plata, Samana Bay, Saona Island,
Punta Cana All Inclusive Resorts
Pool at Majestic Colonial Punta Cana All Inclusive
This great 4 star resort in on a private beach, has 6 restaurants, a full-service spa, 2 poolside bars, tennis, nightclub and a free children's club. It's a great all inclusive for a family.
Get more information and see the latest reviews. 

---
Barbados is a beautiful island with pristine beaches, friendly people and a laid-back atmosphere.
Barbados is an island with rich history and culture. It has been colonized by the British, Portuguese, French and Dutch at some point in its history. Barbados has a population of just over 260,000 people who are predominantly of African descent, but there are also other races in the mix like Indian, Chinese and European. The country is known for its natural beauty as well as its rich culture.
Barbados is one of the most popular tourist destinations in the Caribbean region. It attracts more than 1 million tourists every year from all over the world because of its beautiful sandy beaches and attractive climate.
The beautiful, unspoiled beaches, the no-frills food and drinks that are offered on Barbados, and the leisurely pace of life made it a perfect place for an all-inclusive island vacation.
VIDEO: Barbados destination guide 

With both surf and powder white beaches, the flat island of Barbados is the most Easterly area of the Caribbean. It has a lot to offer as an all inclusive location.

See all of our top picks: Barbados All Inclusive Resorts

Mango Bay Resort offers an array of dining options including two onsite restaurants and four bars with live entertainment.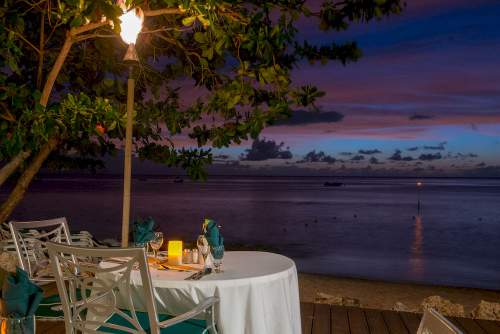 Mango Bay gets great reviews from past guests and is a luxury all inclusive resort. It's an intimate beachfront resort with a pool and spa services in Holetown. 
Get more information and see the latest reviews. 
---
Cuban vacations are a unique experience because they offer an immersive cultural experience as well as attractive All-Inclusive packages. Cuba is one of the last remaining unspoiled destinations in the Caribbean, so travelers are sure to be immersed in a rich culture and appreciative of the natural beauty. In addition to its rich history, Cuba offers a wide selection of activities such as diving, snorkeling and scuba diving in the coral reefs.
Also hiking and biking through the countryside, fishing for marlin and barracuda in the Caribbean or hunting for iguanas and toucans in the rainforest.

Cuba is a tourist attraction that's often overlooked. You can get an all-inclusive vacation there for only $700 and see the world's most vibrant culture. Whether you're interested in history or a beach getaway, Cuba has it all within its close proximity to the US.
While it hasn't been easy for Americans to get here in the past, guests from mostly Europe and Canada have been enjoying these resorts for years.
See all of our favorite Cuba All Inclusive Resorts Caribbean.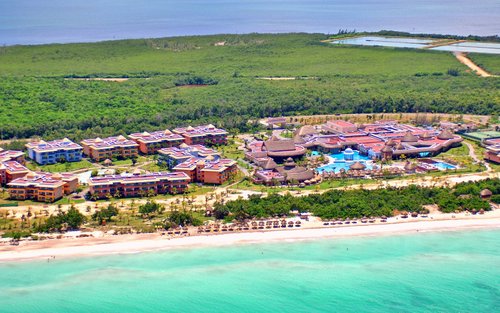 A long stretch of beach at Iberostar Varadero
A great 5 star luxury all inclusive resort on the beach. It gets excellent reviews from past guests who love the choice and quality of food, great staff and the amount of excursions on offer.
Get more information and see the latest reviews. 
---
The Virgin Islands is a place where you can find a diverse selection of islands. These islands are all located in the Caribbean Sea and are also known as the British Virgin Islands which were founded by Dutch sailors. Tourists come to these islands in order to enjoy sandy beaches, water sports, hiking trails and more.
Virgin Islands vacations offer a wide range of activities and destinations. From the relaxing atmosphere of Caneel Bay, to the historic sites of Christiansted, and adrenaline-filled adventures such as surfing lessons at Trunk Bay, there is something for every type of traveler. There are many beautiful beaches, including Magens Bay and Cinnamon Bay.
Virgin Island vacations are special because they offer a mixture of all-inclusive resort amenities, like snorkeling, scuba diving, and walking tours. They also offer the opportunity to explore Virgin Islands culture and history, with the beautiful historic architecture of Charlotte Amalie.
More great beaches and blue water in the Virgin Islands. Our favorite all-inclusive resorts in this area are here:
However, there are more affordable destinations.
St Croix All Inclusive Resorts

St Thomas All Inclusive Resorts
Video: Top 10 Best All Inclusive Resorts in U S Virgin Islands
The US Virgin Islands, an Unincorporated organized territory of the U.S. located in the Caribbean Sea, consists of 4 major islands: St. Thomas, St. John, St. Croix and Water Island
St. Thomas is a beautiful Caribbean island and is the most popular U.S Virgin Island for travelers. It offers a wide range of activities from swimming with turtles to snorkeling with sharks. This is a beautiful destination that was once the most popular vacation spot in the Caribbean that offers visitors pristine beaches, turquoise waters and luxurious resorts.
Also see the official St. Thomas travel website.
Located on the northeastern coast of St. Thomas, Bolongo Bay Beach Resort is a luxury resort with a lush, tropical setting. The resort has two miles of pristine beachfront and offers guests a range of accommodations, from studios to suites.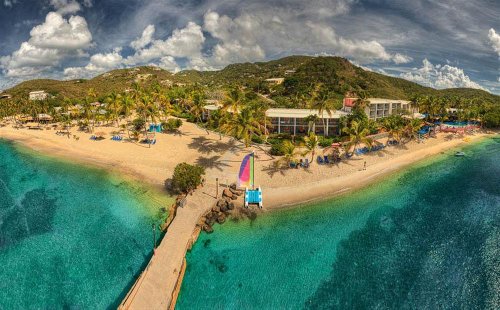 A great 3 star all inclusive resort in St. Thomas. It's small, on a private beach with 2 restaurants, pool, and a beach bar. 
Get more information and see the latest reviews here.
---
Antigua & Barbuda is an island in the Caribbean and has a lot of white sand beaches, lush tropical vegetation, and gives a rich cultural heritage. It's a small island in the Caribbean sea. It used to be a British colony but became independent on November 1, 1981.
Ancient culture and traditions are still very much alive in Antigua, and visitors can explore these unique aspects of the island through its cuisine, music, art and architecture. Visitors can also experience everything from luxurious beach vacations to exploring the countryside on horseback via Antigua's eco-tourism activities.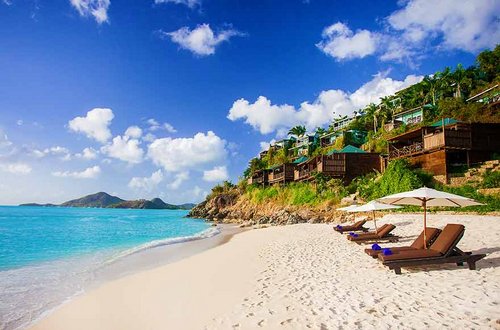 Antigua All Inclusive Resorts
If you're looking for a relaxing, upscale island vacation with low-key crowds and fabulous amenities, Antigua is the place to go.

Antigua is a perfect vacation spot for people who want to get away from it all. The island is famous for its world-class resorts, sailing, and beaches. Wildlife enthusiasts will enjoy Antigua's nature reserves and national parks.
Antigua is only about 22 km long though, then don't expect vast explorations.
Antigua & Barbuda is now one of the most wanted all-inclusive destinations in the Caribbean - especially popular with honeymooners and couples wanting a romantic getaway. The rough, rugged beauty of the island is just one of its charms and can be great for anyone who's looking for a remote vacation spot.
Pros: Antigua vacations are well suited for anyone looking to go on a relaxing getaway. With many beautiful beaches and a mild climate, the island is perfect for families, couples and singles alike.
Cons: Antigua is a destination for everyone. It's not cheap.
Antigua is a beautiful beach destination with colorful buildings. Most of the resorts are in one area of sheltered beach.

See the best Antigua all-inclusive resorts here.
VIDEO: Antigua Vacation Travel Guide
Also see the official Antigua travel website . 
---
Connect with the breathtaking Caribbean Sea and enjoy the ultimate in relaxation at Galley Bay. With spacious accommodations, world-class dining, spa treatments and endless activities, this tropical paradise is a perfect spot for couples seeking quality time together.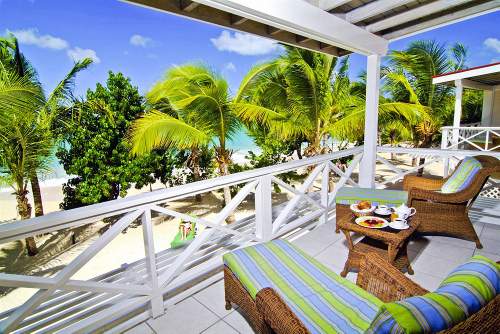 Galley Bay is a favorite Caribbean all inclusive resort for us. It gets excellent reviews, is on the smaller side on the beach, has 3 restaurants, a full-service spa, pool and beautiful garden.
Get more information and see the latest reviews. 
---
St. Lucia is an island with a mountainous terrain, lush rainforest and a dramatic coastline. It offers the best of both worlds: the laid-back vibe of the Caribbean and the sophistication of modern tourism.
The island is also home to some of the most beautiful beaches in the world, such as Anse Chastanet Beach and Rodney Bay Beach. These beaches are made up of white sand, crystal clear water and offer plenty of amenities to make your stay comfortable.
Tourists can enjoy a wide range of activities on St. Lucia including hiking, snorkeling or scuba diving in its many coral reefs, exploring its rainforest or simply relaxing on one of its many beaches. Visitors can also explore St Lucia's rich culture by visiting its vibrant towns like Soufriere or Castries which are filled with art galleries, museums and historical sites.
St. Lucia is full of bird life and here you can actually drive though a volcano. There's also mountains, rainforest and coral reef on this small island.
See all of the St. Lucia All Inclusive Resorts Caribbean.
The BodyHoliday St Lucia All Inclusive is a resort that has been rated as the best resort in the Caribbean by Travel and Leisure, Conde Nast Traveler and TripAdvisor.
This resort offers a wide range of activities for all ages, including a kids club, an adults-only Serenity beach, and an on-site spa.
The BodyHoliday St Lucia All Inclusive is also known for its delicious cuisine that will make you drool.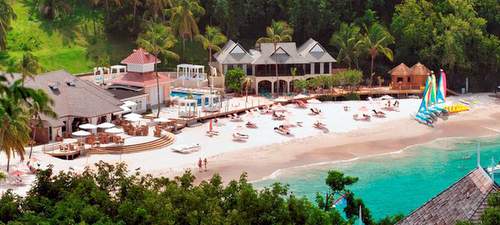 An excellent adult only resort with a special emphasis on a healthy holistic vacation. There are specialty exercise activities plus spa treatments and more. This is definitely a unique resort.
More on The BodyHoliday All Inclusive

---
The Bahamas is a Caribbean archipelago of about 700 islands. It is situated in the Atlantic Ocean, southeast of Florida and the United States.
Bahamas vacations are a great way to escape the winter blues. The Bahamas is a tropical paradise that is perfect for all-inclusive vacations. The most popular islands in the Bahamas are Nassau and Paradise Island, but there are many other islands to explore from the beautiful beaches to the exciting nightlife, there is something for everyone on these islands.
The Bahamas is a great destination for all kinds of vacations because it offers something for everyone. From historic sites to water sports, you can find what you are looking for in this beautiful location.
Video: The Islands of The Bahamas
With such a good collection of all inclusive resorts in close proximity to the United States mainland, the Bahamas is the go-to location for many.

Click here to see the best all inclusive resorts in the Bahamas.

More Bahamas family resorts

With a magnificent location on the Great Exuma, this resort is a luxury destination for travelers. Home to lush green grounds, white sandy beaches and breathtaking views, the resort offers guests a peaceful and serene vacation experience.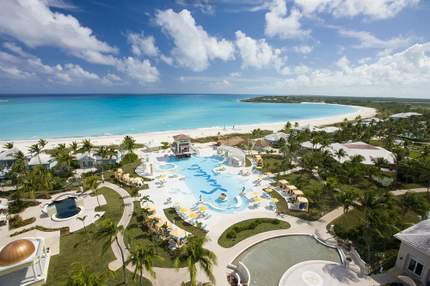 5 star resort on a private beach and close to a number of other famous beaches. There's a golf course, 3 pools, full-service spa and 7 all inclusive restaurants. 
Get more information and see the latest reviews.
More Bahamas all inclusive resorts

---
St. Kitts is another tropical paradise with the addition of 3 volcanic peaks. There are a few all-inclusive resorts Caribbean here.
St. Kitts is a small island just off the coast of Nevis, another popular tourist destination in this region. The island has a number of attractions that make it an ideal vacation destination for those who want to relax and enjoy themselves on an all-inclusive island getaway.
These include:
The most beautiful beaches in the Caribbean
A wide array of activities to do on land and at sea
A rich cultural heritage including historic buildings and monuments
An idyllic climate year round with average temperatures between 25°C (77°F) and 30°C (86°F)
St. Kitts isn't just paradise for the human eye, but for animal enthusiasts too. There are many rare species of birds, amphibians and reptiles that can be found on the island and not elsewhere.
The St. Kitts Marriott Resort & The Royal Beach Casino is an all-inclusive resort on the Caribbean island of St. Kitts. It is a 5-star property with amenities that include a casino, spa, marina, and golf course.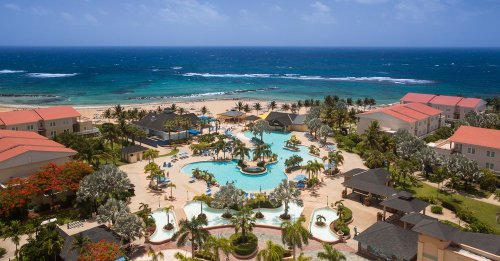 This 4 star resort is in Frigate Bay. It has around 400 rooms, is on a private beach, has a casino, full-service spa, 3 pools, 4 tennis courts and more.  
Get more information and see the latest reviews. 
See all of the St. Kitts All Inclusive Resorts Caribbean.
---
Aruba is a Caribbean island that has many of the same features as other tropical islands, but what makes it special is its unique culture and history.
The Dutch colonized the island in 1636, and they left their mark on the architecture, cuisine, and language. The Dutch influence can be seen in traditional dishes like "keshi yena" (a cornmeal fritter), which is served at every family celebration.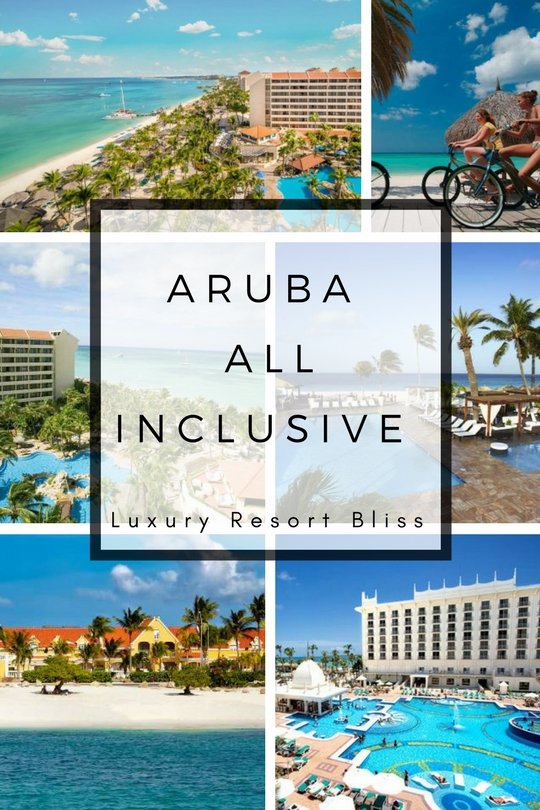 Aruba All Inclusive Resorts
Aruba is a small island that is located in the Caribbean Sea. It is one of the top destinations for all-inclusive vacations and has many things to offer.
One of the most notable features of Aruba vacations are the beaches. Aruba has some of the best beaches in the Caribbean and they have been voted as one of the best in North America. The beaches are lined with palm trees and have clear blue waters.
Another thing that makes Aruba vacations stand out is its nightlife which includes casinos, nightclubs, bars, restaurants, and lounges. These attractions are spread throughout the island which means that guests can enjoy them no matter where they stay on vacation.
Aruba also offers many activities such as scuba diving, snorkeling, windsurfing, deep sea fishing, parasailing and more to keep visitors busy during their trip.
White sandy beaches and friendly locals. You can scuba ship wrecks and there's good child-friendly snorkeling. 
All of the great Aruba all inclusive resorts Caribbean here.
On Eagle Beach which has both snorkeling and swimming. The resort has only 72 rooms, pools with waterfalls, a children's pool and lots to do in the area.
Get more information and see the latest reviews.

---
For more all inclusive resorts Caribbean, visit the menu to the right or visit All Inclusive Caribbean Vacations. The great all inclusive resorts Caribbean options are definitely in Jamaica and The Dominican Republic.
---
---
💼 We cherish our independence! ✈️ Our travel recommendations are carefully researched, bias-free, and powered by human expertise by April and Ricky of LRB (we have personally researched and travelled to many of these destinations and researched others thoroughly through first-hand accounts). 🌍✨
We try to keep everything up to date, but please always do your own research and contact us if you know any issues for us to help others as best we can as a small but professionally focused team! 🧐📚⚠️