Arizona All-Inclusive Spa Resorts 
Looking for a great getaway at one of the top Arizona All-Inclusive Spa Resorts? The luxury resorts in Arizona are known especially for great golf and great spas. On this page, you'll find our top spa resorts in Arizona compared to the top all-inclusive resorts. Top Links: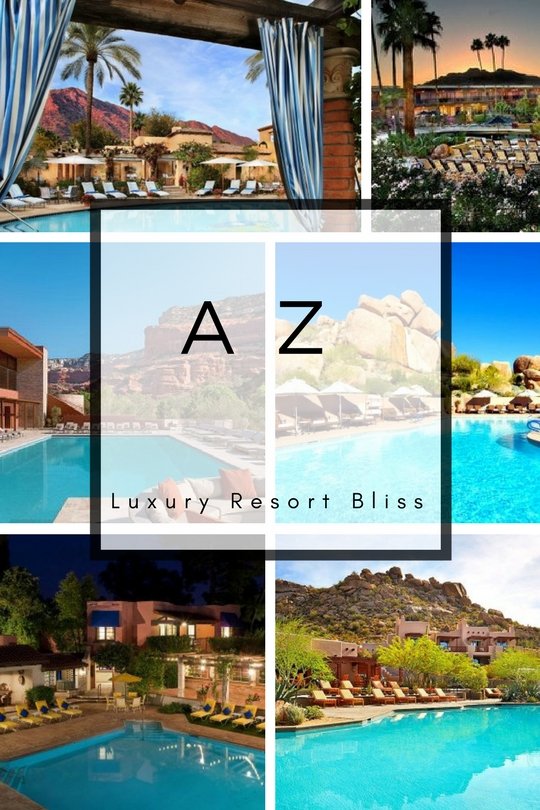 Whether you're looking to spend some time on the golf course, go hiking, or simply relax in the picturesque desert landscape, Arizona is a great vacation spot. The state has become known for it's amazing luxury resorts with spas that offer treatments from around the world and a relaxing environment to help guests recover from their travels.
Resorts in Arizona
Arizona is a fantastic destination for travelers looking to experience the beauty of the American Southwest. Its desert landscapes, iconic landmarks, and diverse culture make it a must-visit destination for those looking to explore the natural wonders and unique attractions of the region. Here are some of the best destinations to consider when planning a trip to Arizona:
Sedona - Known for its red rock formations and spiritual energy, Sedona is a popular destination for those seeking a relaxing and rejuvenating getaway. Enchantment Resort and Mii amo Spa are two highly-rated options that offer luxurious accommodations, stunning views, and exceptional wellness and spa experiences.
Scottsdale - A vibrant city in the heart of the Sonoran Desert, Scottsdale is a great destination for those looking to enjoy outdoor adventures, world-class golf courses, and a thriving arts and culture scene. The Phoenician and The Boulders Resort & Spa are two excellent options that offer top-notch amenities and exceptional service.
Tucson - With its rich history and diverse culture, Tucson is a great destination for those interested in exploring the heritage and traditions of the Southwest. The Miraval Arizona Resort & Spa and The Ritz-Carlton, Dove Mountain are two highly-rated options that offer a range of activities, including horseback riding, hiking, and culinary experiences.
Phoenix - The capital city of Arizona, Phoenix is a bustling metropolis that offers a mix of urban attractions and outdoor adventures. The Four Seasons Resort Scottsdale at Troon North and The Sanctuary Camelback Mountain Resort & Spa are two excellent options that provide a luxurious retreat amidst the desert landscapes.
No matter which resort you choose, you can expect to be treated to stunning views, world-class amenities, and exceptional service.
Best All Inclusive Arizona Resorts
Fairmont Scottsdale Princess (five-star Scottsdale all-inclusive resort)
L'Auberge de Sedona (Sedona all inclusive spa resort for families or adults)
Miraval Arizona (Scottsdale adult-only-all-inclusive)
White Stallion Ranch
Boulders Resort & Spa Scottsdale, Curio Collection by Hilton (five-star Scottsdale all-inclusive resort)
Arizona Biltmore, A Waldorf Astoria Resort family all-inclusive)
The Phoenician, a Luxury Collection Resort, Scottsdale (five-star Scottsdale all-inclusive resort)
All-Inclusive In Arizona: find the best deal, compare prices, and read what other travelers have to say.
Miraval - Best Wellness Adult Only All Inclusive Resort In Arizona
Miraval Arizona Spa Resort started the first destination spa resort and offers all sorts of activities, experiences, and treatments. The resort is focused on personal improvement and the motto "life is better when in balance" guides every visit. The activities include fitness, meditation, yoga, well-being, horse riding and more.

Arizona Travel
All about Arizona:  Given that we even have ski resorts listed in Arizona the perfect time to go will vary by individual. In the dessert costs rise as the temperature falls. Expect to pay top dollar during winter high season - especially from Christmas through to Easter.
Average  Arizona Temperatures:
Sedona has great luxury spas while Scottsdale has a number of luxury resorts with championship golf courses. Tucson has the Santa Catalina Mountains as a beautiful backdrop. 

VIDEO: What To Do In Arizona | Travel Guide Videos
---
Best Arizona Luxury Resorts
There are many different kinds of luxury resorts in Arizona, and all of them have their own unique charm. Some of the most popular ones are The Boulders Resort, Sanctuary on Camelback Mountain, and Four Seasons Resort Scottsdale at Troon North.
Here are our top picks for the best Arizona resorts: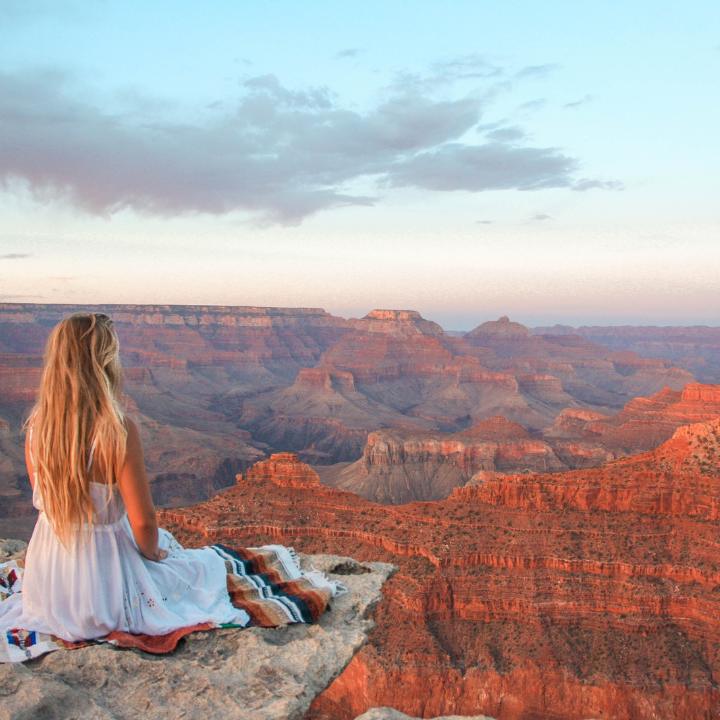 Sedona, Arizona Spa Resorts:
The Sedona spa resorts are a destination for rejuvenation and relaxation. The natural beauty of the red rocks, the surrounding cacti forests and the blue skies is a perfect backdrop for your spa day. . There are over 50 spas in the Sedona area and they provide a wide range of options, including massages, body treatments, creams and facial treatments. The best time to visit Sedona is in the fall when you can take advantage of the cooler weather. The landscape is stunning with reds, yellows and oranges.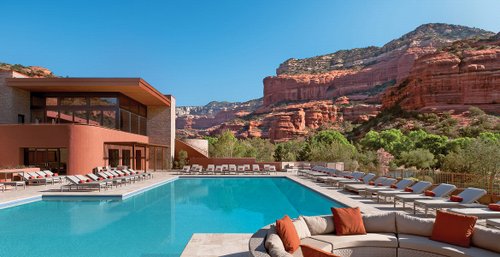 Enchantment Resort has been chosen as one of our featured luxury resorts. It has received a number of awards, has a fantastic spa, and gets excellent reviews by those who've stayed there.
Located in the red rock formations of Sedona, Arizona. It's perfect for going to the spa, hiking, and relaxation. There are casista style accommodations with Southwestern decor and fantastic views.

Reviewers have said: lovely property, great overall, bathroom was huge, gorgeous red rock views almost every direction, fabulous spa, warm and friendly staff.
Get more information and see the latest reviews for Enchantment Resort.
---
L'Auberge De Sedona is a luxury resort located in Sedona, Arizona. The resort is situated on a mesa overlooking the red rocks of Sedona.
The L'Auberge Resort has been voted by TripAdvisor as one of the top resorts in the United States, and it's not hard to see why with its serene and tranquil atmosphere. The property offers guests an escape from daily life and provides a luxurious experience for travelers looking for a getaway from their busy lives.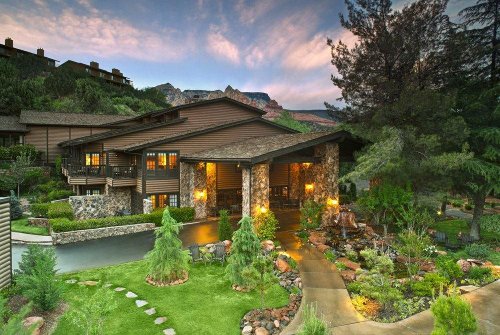 Click to read about L'Auberge de Sedona
See more Sedona Resorts or Sedona Spa Resorts.
L'Auberge de Sedona Promotional Video
---
Get special offers on these on the Top 25 Arizona Resort Deals with Reviews on TripAdvisor

---
Carefree, Arizona is the "Silicon Valley" of wellness resorts. These wellness, family and adult only resorts offer a wide range of services that are both affordable and relaxing. The staff is well educated in natural remedies and traditional medicines, as well as mindful living practices. With pristine waterfalls and mountain views to accompany your treatments, you will leave feeling rejuvenated body and mind.
Carefree, Arizona is an amazing town for a family vacation. The town offers plenty of entertainment for the kids, events and festivals for adults, and incredible resorts that are only for adults or families.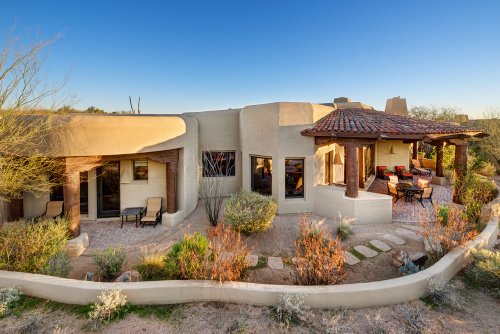 The Boulders has also been chosen as one of our featured luxury resorts. It has received a number of awards, has 2 great golf courses, a fantastic spa, and gets excellent reviews.
Located close to Scottsdale Arizona in Carefree, this resort features 36 holes of championship golf and an excellent full-service spa. There are a number of other activities such as rock climbing and swimming also available. Accommodations are Southwestern styled casistas and villas.
Reviewers have said: cordial and polite staff, sophisticated cuisine, really nice walking trails, good spa treatments. 
Get more information and see the latest reviews for The Boulders.
See more luxury resorts in Carefree, Arizona.
---
---
Tucson, Arizona is home to some of the most luxurious and sought-after resorts in the Southwest. Two exceptional resorts in Tucson that stand out are the Miraval Arizona Resort & Spa and The Ritz-Carlton, Dove Mountain. The Miraval Arizona Resort & Spa, located in the foothills of the Santa Catalina Mountains, offers a range of activities and experiences designed to promote wellness and relaxation, including world-class spa services, yoga, meditation, and mindfulness classes. The Ritz-Carlton, Dove Mountain is set amidst the Sonoran Desert and surrounded by towering saguaro cacti, offering a mix of adventure and luxury, such as hiking, mountain biking, and golf. The resort also features a world-class spa, multiple restaurants, and a stunning outdoor pool area. Both resorts offer exceptional amenities, top-notch service, and a range of activities and experiences that cater to different types of travelers. Whether you're seeking a wellness retreat or an outdoor adventure, Tucson's resorts are sure to provide you with a memorable and rejuvenating experience.
Arizona Inn, Tucson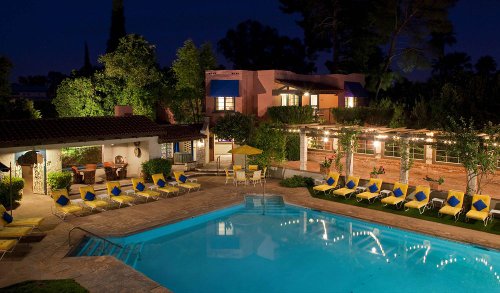 This 4-star resort is close to University of Tucson and downtown in Tucson. It's one the smaller side with 95 rooms each decorated individually, some with patios and fireplaces and on 14 acres.
Resort highlights include a library, pool, tennis, fitness center, weddings, restaurant with Southwestern fare, a number of attractions close by, live piano music nightly.

What reviewers say: Everything is outstanding, "I can't think of a more perfect place to stay", "puts you in a state of relaxation immediately upon arrival", immaculate, excellent food, fantastic service, perfect, without pretension.

We chose this resort because of it's great reviews. Almost every rating is a 5/5 and people are very happy with their stays here.
Get more information and see the latest reviews for Arizona Inn.
See more Tucson Luxury Resorts.
---
Phoenix:
If you're in need of a little bit of luxury and a whole lot of sunshine, then look no further than Phoenix resorts. This desert oasis offers the perfect escape for those seeking adventure, relaxation, or a bit of both. From lush golf courses to rejuvenating spa treatments, you'll find everything you need to unwind and recharge. And when it comes to dining, Phoenix resorts won't disappoint. From farm-to-table fare to decadent desserts, there's no shortage of delicious options to indulge in. Whether you're here to hit the links, soak up some rays, or simply savor a cocktail by the pool, there's a resort in Phoenix that's perfect for you.
Phoenix Vacation Travel Guide

Royal Palms Resort & Spa, Phoenix, Arizona Luxury Resort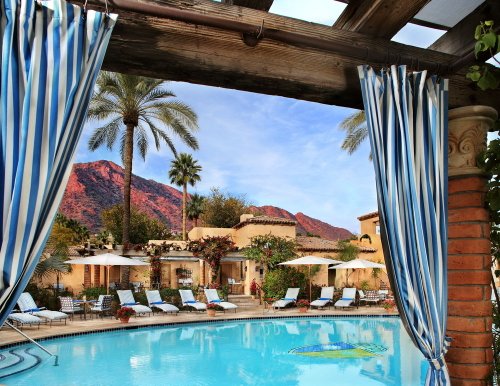 Located in the Biltmore area of Phoenix, The Royal Palms Resort is a fantastic luxury resort with excellent reviews from past guests.
It has 119 rooms, casistas and suites that have an Old World feel with European antiques and artifacts. 
Resort highlights include outdoor pool, fitness center, full-service salon, meeting space, T. Cook's restaurant, full-service spa, pet friendly (under 30 pounds), and many outdoor fireplaces.
What reviewers say: fabulous service, staff go the extra mile, grounds are romantic and full of flowers, an oasis in the city, not great to do business at but great for romance, excellent food, intimate property.
Get more information and see the latest reviews for Royal Palms Resort.
For more in Phoenix, see the best Phoenix Resorts here.

---
To see all of the great Scottsdale luxury resorts, click the link below:
Scottsdale Arizona, is a suburb of Phoenix and the sixth most populous city in Arizona. The city has an average elevation of around 1,148 feet (350 meters) above sea level. The McDowell Mountains are located on the eastern side of the city and are home to several hiking trails. The Scottsdale area has the perfect climate for a relaxing spa resort vacation. The average annual rainfall is less than 12 inches, and the average temperature ranges from about 65 degrees in winter to about 80 degrees in summer.
Scottsdale is famous for its resorts and spas which offer luxury spa resort vacations or getaways to its visitors. The resorts are known for their red rock views and natural desert landscape and offer luxurious treatments and amenities. The city also has plenty of things to do, so you can enjoy your stay in Scottsdale.
The Four Seasons Resort Scottsdale is a luxury resort in Arizona. It is located in the foothills of the McDowell Mountains and it offers a golf course, spa, and several restaurants.The guest rooms are beautifully decorated and offer views to the golf course or to the mountains.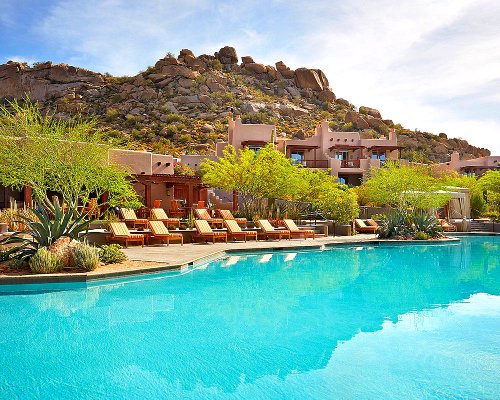 Four Seasons Resort Scottsdale at Troon North
Arizona Carefree Luxury Resort
Scottsdale Arizona Luxury Resort
---
For more in Arizona, see the menu to the right or to look in other areas, try California luxury resorts. 
💼 We cherish our independence! ✈️ Our travel recommendations are carefully researched, bias-free, and powered by human expertise by April and Ricky of LRB (we have personally researched and travelled to many of these destinations and researched others thoroughly through first-hand accounts). 🌍✨
We try to keep everything up to date, but please always do your own research and contact us if you know any issues for us to help others as best we can as a small but professionally focused team! 🧐📚⚠️