Top Tahiti Luxury Resorts (2023)
Looking for some great Tahiti luxury resorts? There are some beautiful luxurious resorts in the area. We listed the best below. We also have an all inclusive resorts in Tahiti page and the top Bora Bora Resorts.  
VIDEO: A new story about the Islands of Tahiti

With reefs, all sorts of green blue colored waters and mountains that jut out or crystal waters leaving only a white sand wake, Tahiti like nearby Bora Bora is a honeymooners paradise. It's only seven hours flight from Los Angeles or a few hours from nearby Australia. Luxury has improved a little since Captain Cook cruised by and there a few classic properties that will look after you in style.
---
---
Best Time to Go to Tahiti
The official tourism websites will tell you that Tahiti receives the most sunshine of any international destination. The high season is also the dry season and July and August are particularly busy.  Winter Is a great time to go but if you don't mind a little rain and humidity the Tahitian summer is als reasonable.  December and January will get about 300mm or 12 inches of rain.
Many holidays are similar to what you would find on the French calendar.
---
Best Tahiti Luxury Resorts:
And you can see:
Top 25 French Polynesia & Tahiti Resort Deals
---
The Brando Tahiti Resort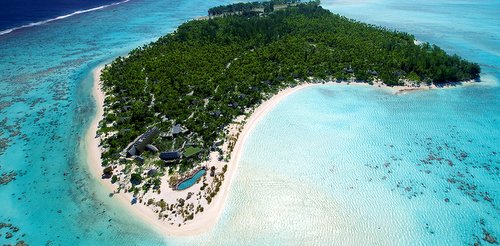 The Brando Tahiti Resort
There are 30 villas in this remarkable Tahiti luxury resort which is about 26 miles north of Tahiti on the special atoll of Tetiaroa. Actually, these are a series of little islands with a magnificent lagoon surrounding them. Don't worry you don't need to swim as there is a private airport located on the island for the 20 minute flight.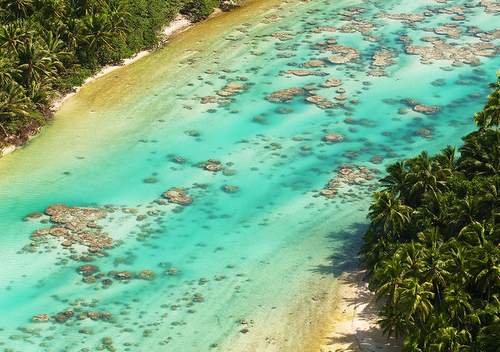 The resort is "energy-autonomous", and uses the latest renewable energy resources and be almost invisible from the water. The resort is luxury in the extreme in an area teaming with wildlife, including sea turtles! 
You  may have concerns there is little to do in such a remote location but this is really not the case.  The bicycles provided at your room allow you to explore the many beaches on the many islands located within easy reach. Let's not forget the sailing and paddle boarding, walks, day trips and hours spent at the spa.
More on the The Brando Tahiti Resort.
---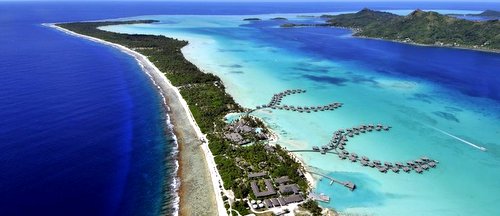 Bora Bora Resorts
---
Intercontinental Tahiti Resort at Papeete
Located on Tahiti's on 12 hectares, this is one of the great Tahiti luxury resorts. It's a good choice for vacations where easy access is a priority as well as luxury facilities. The hotel is only minutes from the airport. 
Formerly the Beachcomber, this is a top rated resort in Tahiti. It's set alongside a lagoon and there is more than enough to do around the resort.
There are 3 types of guestrooms and two types of thatched over-water bungalows. They are elegant and comfortable.

You can experience Polynesian culture by taking in the internationally-renowned performance group Les Grands Ballets de Tahiti. There are also 2 infinity pools, a "lagoonarium" full of colourful fish, an aquatica center (for diving, snorkeling and water sports), tennis, French bowls and more.

There are 2 restaurants that serve a mix of "French and International food with Polynesian gastronomy."
Reviewers generally give this resort a good review. Most love it and say it's the perfect place to relax and is in a convenient location close to town. There are a few flaws and some have noted that the rooms are beginning to look dated. Travel + Leisure have noted it as one of the best resorts in the South Pacific a few years back now.
Intercontinental Tahiti Resort at Papeete

---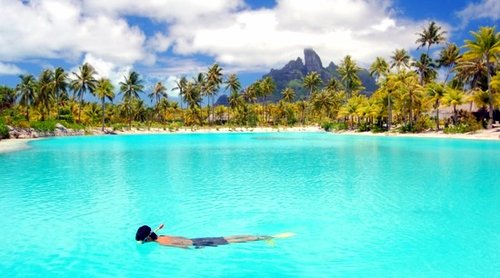 Bora Bora
Manava Tahiti Resort Suites 
Manava Suite Resort Tahiti
The Manava Suite Resort Tahiti has been the most improved over recent times and now equal to the Intercontinental resort. A mid-sized resort with 121 guest rooms including duplex suites and quality Polynesian décor.

Official Website: http://www.manava-suite-resort-tahiti.com/
---
Le Meridien Tahiti Resort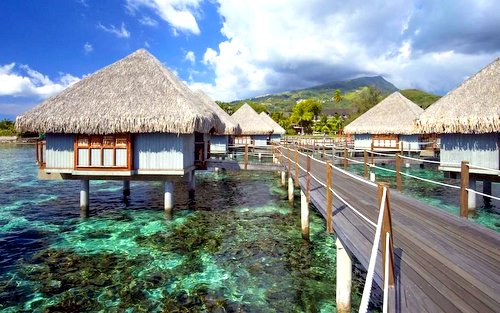 Le Meridien Tahiti Resort
While not receiving the consistent quality reviews of the other resorts on above on this page the Le Meridien Tahiti, this resort does offer value set by a lagoon on a white sandy beach. If you're interested in staying at more than one place (or you want a break from traveling after a long flight),  Le Meridien Tahiti makes a convenient stopover on the way to other islands resorts.

Official Website: http://www.lemeridientahiti.com/
---
La Maroto Tahiti Forest Resort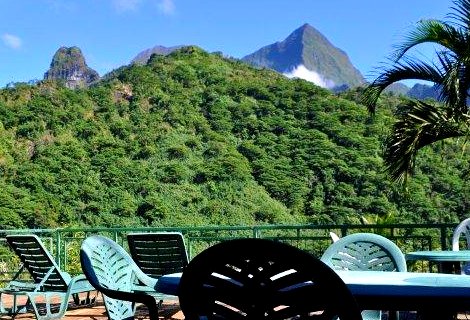 La Maroto Tahiti Forest Resort
This resort is something a little different for travelers looking for authentic Tahiti. This forest hideaway is located in the Papenoo Valley at La Maroto. you will fing the usual resort amenities, including a bar and restaurant. A great choice if you are looking to explore the hiking trails and waterfalls.
European meals and a large wine cellar spice up meal time. You need to come prepared for a 1.5 hour 4WD transfer.
You may find there is a lot of French spoken here if that appeals to you.
Special offers for La Maroto Tahiti
Official website: http://www.relais-maroto.com/
---
More Tahiti Resorts
Top 25 French Polynesia & Tahiti Resort Deals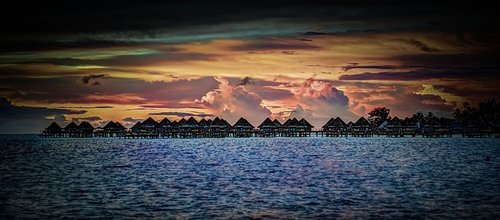 ---
Exotic Destinations
Exotic Wedding and Honeymoon Destinations
---
---
Like the look of these Tahiti luxury resorts? Have a great vacation if so! If you're interested in more of these types of resorts, check out the luxury resorts in the Maldives.