Fiji adult only all-inclusive resort
Fiji Adult Only All-inclusive Resort
Fiji is a beautiful country and it is home to some of the best adult-only all inclusive resorts in the world. A trip to Fiji can be a wonderful escape for couples and singles alike.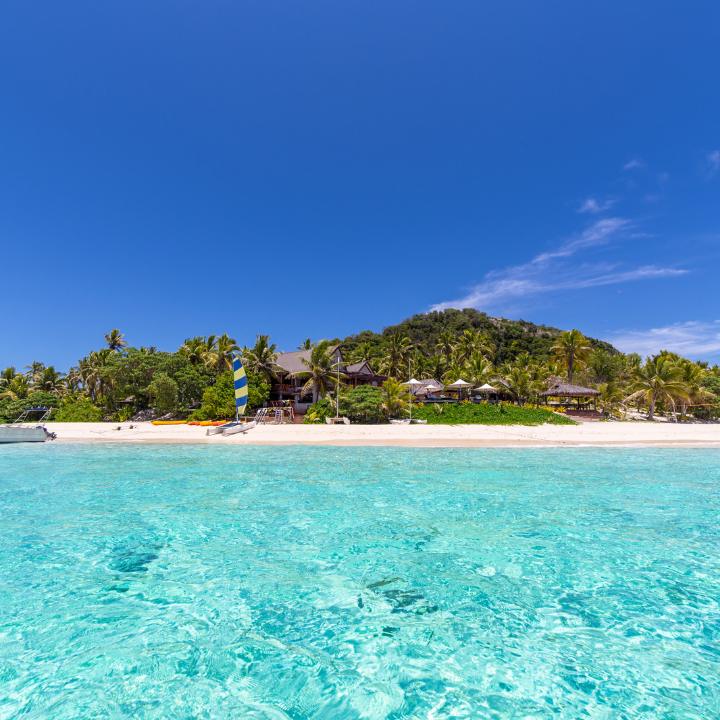 Fiji Adult Only All-Inclusive Resort
Fiji is a country in the South Pacific, consisting of 333 islands and more than 100 of those are habitable. The country is known for its beautiful beaches, friendly people and lush vegetation. The country's capital and the largest urban area on the main island Viti Levu is Suva. Other notable cities include Lautoka, Nadi, Labasa and Taveuni.
The best adult only all Inclusive resorts are not usually on the main island or the cities though as we will find. 
The Best Adult Only All-Inclusive Resorts in Fiji
If you are wondering what all-inclusive means in Fiji the news is good. In comparison to other areas where the term is a little loose in Fiji it usually does mean at least the tree main meals daily and some activities. The prospects of drinks getting included is not as solid as say the Caribbean, however. 
Adult Only refers to not kids and does not mean nudist camp or something like that (most of the time).
That said here are some of the best Fiji Adult Only All Inclusive resorts: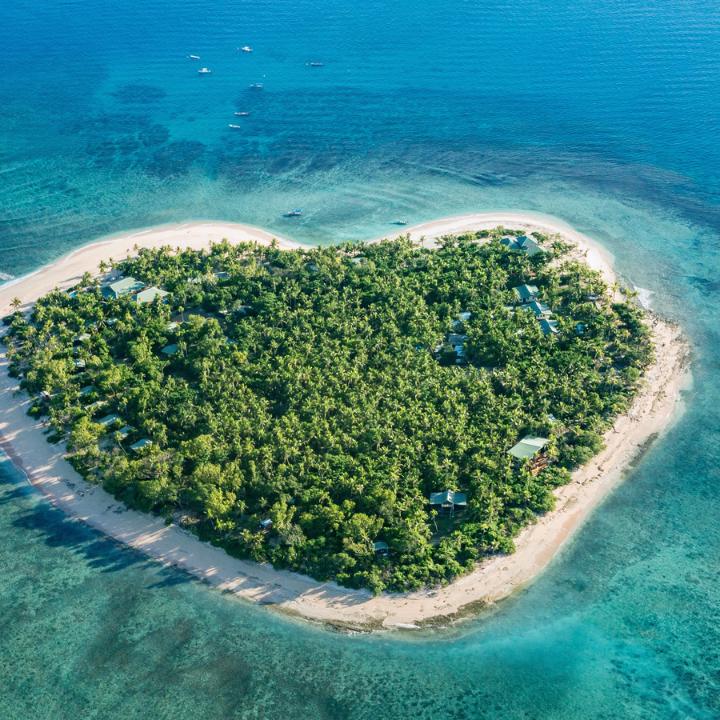 Fiji has five all-inclusive resorts which are also adult only. 
Tokoriki Island Resort
Likuliku Lagoon Resort
Namale Resort & Spa
Matangi Private Island Resort
Tadrai Island Resort
Fiji all-inclusive adult only: Find the best deal, compare prices, and read what other travelers have to say
Exotic Destinations
Exotic Wedding and Honeymoon Destinations
---
Tokoriki Island Resort
Tokoriki Island Resort is Fiji's most awarded adults-only boutique luxury island resort. There are little more than a dozen villas, so the atmosphere is intimate and luxurious. The resort offers a range of activities and features including scuba diving, swimming with whale sharks, surfing, mountain biking, fishing, kayaking and more.
Highlights:
A Luxury Spa for couples' with falling water over volcanic rock walls with an 'unlimited 60 minute massage retreat' performed by certified therapists. 
Tokoriki Island Resort houses only 72 guests at capacity.
Enjoy Fijian style 'freestanding' air-conditioned Bures or Villas with a unique tropical outdoor shower 
cocktails by your own pool
hammock time. 
Tokoriki Island Resort - Adults only more information and prices. 
Video: Tokoriki Island Resort, Mamanuca Islands, Fiji - Romance, Luxury & Unlimited Spa in the award-winning adults-only boutique resort
The island nation has many resorts that are geared towards couples, but there are also plenty of resorts that cater specifically to singles. If you are looking for something different, then you may want to consider a vacation at one of the many gay-friendly resorts in Fiji.
While most people think that Fiji is an expensive destination, there are many affordable options available as well. You will find luxury packages and budget accommodations throughout the islands with something for every budget.
The best Fiji resorts for couples and singles are all about the experience. They have a variety of activities, such as scuba diving, kayaking, and exploring the island.
Likuliku Lagoon Resort
Likuliku Lagoon Resort is a luxury eco-resort on the Coral Coast of Fiji and one of the most eco-friendly resorts in the world. The resort offers a range of different accommodation options but no matter which you choose, you will have access to its delicious fresh and innovative cuisine. The resort is home to a number of knowledgeable guides who can take you on an unforgettable tour through Fiji.
Be swept away to a private island resort, and indulge in the finest hotel on Fiji's coastline. Likuliku Lagoon Resort is an adult-only escape that offers unparalleled service and access acres of white sandy beaches, turquoise waters, and lush tropical gardens.
Likuliku Lagoon Resort is a serene hotel for adults for only those staying at the resort. This Fiji resort is the first and only one in the country to have over water accommodations. It's a natural lagoon, protected by a marine sanctuary.
The Resort is designed in a traditional Fijian style, making it feel like threading back into time. Inside the Resort, there is a beautiful building designed in the design of a Fijian canoe house, which could be considered the beating heart of the resort.

Likuliku Lagoon Resort - Adults Only
Video: Likuliku Lagoon Resort with Brodie Harper
What to Expect at an Adult-Only Resort
Adults Only Resorts & Hotels in Fiji by Island Destination
What To Expect At An Adult-Only Resort
Adult-only resorts are typically an all-inclusive resort that is designed for adults who want to enjoy their vacation without any children. These resorts are also popular among honeymooners, as well as couples who want a break from their kids.
There are many different types of adult-only resorts, which can make it difficult to choose the right one. Some of these resorts might be more appropriate for couples, while others may be better suited for adults who want to party and drink. There is no one specific type of adult-only resort that is the best in every situation.
Video: Inside Fiji's Best Adults-Only Retreats | Travel | Stuff Travel
How to Choose the Right Adult-Only All Inclusive Resort for Your Needs
The resorts in Fiji offer a variety of services to cater to all types of travelers. If you are looking for a romantic getaway with your significant other, then you should consider staying at an all-inclusive resort that offers couples-only services. For example, one such resort offers a private beachfront villa with a private pool and hot tub while another has an exclusive honeymoon suite with a private massage room. .

An all-inclusive Fiji adult only resort is a place where adults can go to relax and enjoy themselves without having to worry about their kids or other family members. It is also a great place for couples who want to get away from it all and spend some time together in peace and quiet.
What are the Benefits of an Adult-Only All Inclusive Resort?
The benefits of an adult-only all-inclusive resort are numerous, but they depend on what you are looking for in your vacation. For some people, the benefits may be peace and quiet without any children around. Others may want a more romantic experience with their significant other without any distractions from children or teenagers.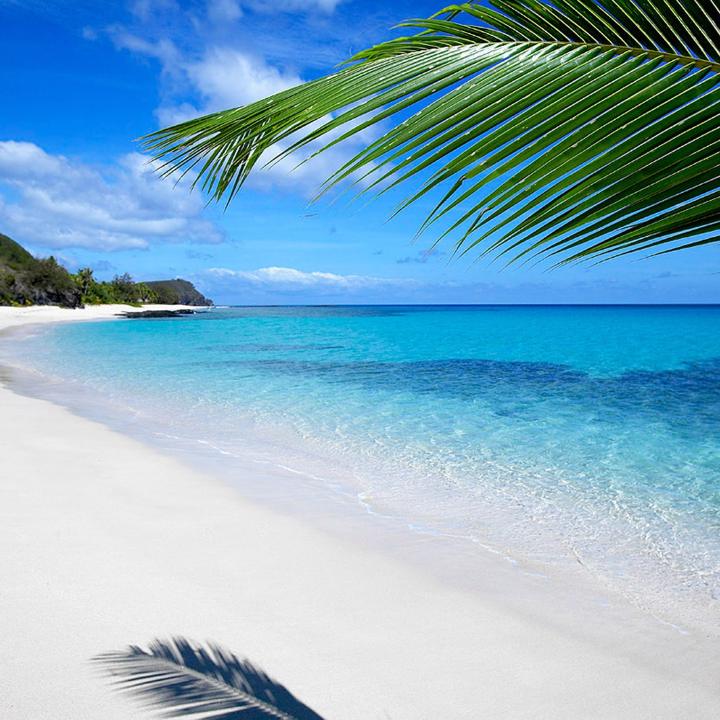 How to Choose Which Adult-Only All Inclusive Resort is Right for You?
Choosing a resort can be a daunting task. There are many factors to consider, including the location, amenities, and price. But what is the most important factor in your decision? Is it a matter of location or amenities? Or is it something else?

To help you answer this question, we have compiled a list of the best adult-only all inclusive resorts that are currently available for booking. We hope that this list will help you decide which resort is right for you!
The location of a resort can be a very important factor in deciding what is best for you. If you want to be near a beach or golf course, then you should look for resorts that are close to these things.
If you want more of an adventure and prefer to stay away from crowds, then look for resorts that are not on an island or close to any major city.
Amenities will also greatly affect your experience at a resort. Look for resorts that have amenities such as pools, kids club, golf courses and spas if this is what you enjoy doing on vacation. If not then look for places with less amenities so that your vacation will be more relaxing and less crowded than other resorts.
The Questions You Should ask before visiting a Fiji Adult-Only Resort
The amazing experience. Is the resort is a perfect place to get away from it all and enjoy the company of your partner and new friends.  Check the resort is a perfect place to get away from it all and enjoy the company of your partner and new friends.- I felt safe, protected and cared for. Are the ocean view was amazing!
The food. Are there six restaurants, each with its own style and cuisine, to choose from on the property? Is the food at the Hotel a major highlight. Does each of the six restaurants, have its own style and cuisine, to decide from on the property. Has the hotel has been awarded a Michelin star for its French cuisine and has been listed as one of the world's best new hotels by The New York Times. Or better yet do they use local styles?
Are there spa treatments and luxurious amenities? Are there many options for relaxation, including massages, facials, manicures, pedicures, and more!
We all need a break from the hustle and bustle of life, and that's where Fiji resorts come in.
Check you're at a resort where there's no work, so you can relax and enjoy your time on the island.
Check there are plenty of activities you can do, like snorkeling, diving, kayaking or surfing for example. And if you're looking for some adventure and to make memories provided by the resorts themselves.
Will you be able to relax and enjoy your time with friends or loved ones without any interference from children or teenagers?
Check the Adults-only resorts are more affordable than other popular vacation destinations like Hawaii or Mexico, which means you'll have more money to spend on shopping and dining out.
Alternatives to Fiji
The first thing that makes Fiji so popular is its natural beauty. The beaches are pristine, white sand, and there are many waterfalls and other natural wonders to explore. This is a great place for couples to go on vacation together or for singles who want to have a more romantic getaway.
There are also many other activities that you can do while you're there such as scuba diving, surfing, hiking, zip lining, or just relaxing at the beach all day long.
Fiji is a hot tourist destination for travelers looking for an island getaway. But what other South Pacific alternatives to Fiji are out there? These articles highlight some of the best destinations throughout the region.
Share Your All-Inclusive Adventures and Questions! 🌴 Have a memorable experience from a luxury all-inclusive vacation? We'd love to hear it at Luxury Resort Bliss. We're on the lookout for top-quality, insightful tales that'll inspire our community. Dive in and be a part of our sun-soaked stories! 🌊🍹✨
The story is a fictionalized account founded on travel expertise, research, and experience. Always refer to recent guest reviews and perform due diligence before booking.
💼 We cherish our independence! ✈️ Our travel recommendations are carefully researched, bias-free, and powered by human expertise by April and Ricky of LRB (we have personally researched and travelled to many of these destinations and researched others thoroughly through first-hand accounts). We also have put in the hard miles, and Ricky has worked for decades for resort and hotel chains  Hyatt, Hilton, Shangri-La and Radisson before starting Luxury Resort Bliss in 2007. 🌍✨ Unlike some other resort review websites we are concerned on the guest experience rather than mere corporate interest.