Brazil All Inclusive Vacations ~ Top 10
Brazil All Inclusive Vacations
Top 12 
Ready to travel? Brazil all-inclusive vacations are a great way to see a new place while having everything you need at your fingertips.
One of the greatest things about all-inclusive resorts is that you can be as active or relaxed as you like—and you don't need to choose ahead of time. Everything's already done for you!
If you'd like to skip the About Brazil section, click here to go straight to the: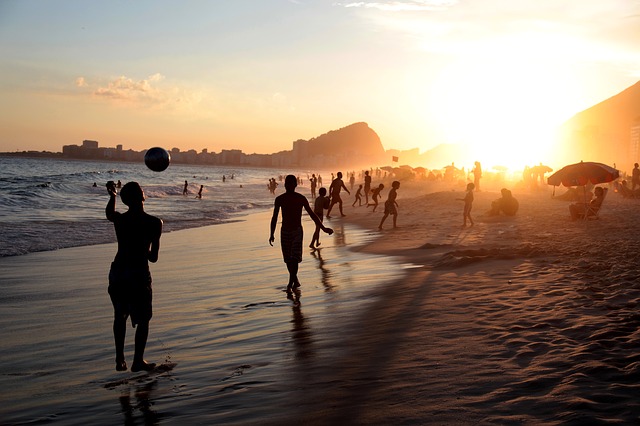 Top 12 Brazil All Inclusive Vacation Resorts
Brazil has a diverse coastline, with beaches in various shades of blue. Brazil is also home to the Amazon rainforest, which is the largest rainforest in the world and one of the most bio-diverse places on Earth. The country has many tropical islands and a vast array of wildlife. The all-inclusive landscape is almost as diverse as you will see in these selections.
58 of 3,068 properties are listed as all-inclusive in Brazil.
5-Star All-Inclusive Resorts in Brazil
These are the 5-star best all-inclusive resorts in Brazil.
Summerville Resort - (Best Family Friendly All Inclusive in Brazil)
Ocean Palace Beach Resort & Bungalows
Vila Gale Touros
Vila Gale Mares
Grand Palladium Imbassai Resort & Spa
Iberostar Selection Praia do Forte
Vila Gale Eco Resort de Angra
Iberostar Bahia
Vila Gale Eco Resort do Cabo
Tivoli Ecoresort Praia do Forte
This article will provide you with more information on the best all-inclusive resorts in Brazil but read on to see our reviews.
All-Inclusive Resorts In Brazil -find the best deal, compare prices, and read what other travelers have to say
Not exactly our list but a helpful Video: Top 6 Best All Inclusive Resorts in Brazil
All Inclusive Resorts in Rio de Janeiro
Unfortunately the all-inclusive scene is not well-developed in Rio. Make no mistake Rio De Janeiro is a city that is famous for its natural beauty and vibrant energy. Rio is one of the most visited cities in Brazil. The city has many attractions that are known to tourists from around the world and the popularity has meant the development of all-inclusve resorts has been slower but there are some
The most popular attraction in Rio is probably the beach. The beaches in Rio are known for their beautiful sand and crystal clear water, making them perfect for swimming, sunbathing, and surfing. Another popular attraction in Rio are the mountains that surround it - Sugarloaf Mountain, Corcovado Mountain, and Pedra Branca Peak. These mountains provide a scenic backdrop to this already beautiful city.
Travelocity lists and allows you to book All Inclusive Resorts in Rio de Janeiro State
Iberostar Selection Praia do Forte

Embark on a 5-star getaway in Iberostar Selection Praia do Forte, an oceanfront haven nestled in the beautiful eastern cost of Brazil. Featuring all inclusive hospitality services, vacationers staying at the resort can enjoy carefree indulgence where everything is provided, from sumptuous meals to specialty cocktails.
Endless dining options are made available by the resort's 6 dining outlets and 5 bars, while the SPA Sensations provide outstanding massage therapies to guests looking for a chance to relax and rejuvenate.
Resort facilities such as 5 swimming pools and 18-hole golf course provide additional leisure possibilities. Located in an eco-tourism destination, Iberostar Selection Praia do Forte is also committed to protecting the four species of endangered sea turtles that are present in the area. The resort complex has a nature reserve with a turtle watch station that guests can visit.
All-Inclusive Resorts In Brazil -find the best deal, compare prices, and read what other travelers have to say
Grand Palladium Imbassai Resort and Spa

Tucked within the Imbassaí nature reserve, Grand Palladium Imbassaí Resort & Spa is an ideal destination for romantic retreats and all inclusive vacations. Its idyllic location allows vacationers to bask in the comforts of nature with the locale's unspoiled natural wonders, pristine beaches, and white sand dunes. Within the resort, guests can relish in unparalleled services and well-appointed facilities through the resort's Infinite Indulgence all-inclusive offering. Gastronomes are in for a treat with a wide selection of dining options including 3 interactive restaurants, 3 à la carte dining outlets, and 10 stylish bars. The resort also has 4 swimming pools, including an aquatic park and an adult-only pool. The Zentropia Spa and Wellness center provides guests with rejuvenating experiences through beauty and body treatments.
All-Inclusive Resorts In Brazil -find the best deal, compare prices, and read what other travelers have to say
Iberostar Bahia Hotel 

An ideal destination for family adventures, Iberostar Bahia is a beach resort located in the north-eastern state of Brazil, surrounded by the breathtaking natural landscapes of beautiful jungles and pristine beaches. A city edge resort, guests of Iberostar Bahia can enjoy stunning views of the Atlantic coast and enjoy the comforting warm weather of the area, while its modern facilities and exciting resort activities keep the whole family entertained. Join the creative playtime organized by the resort, where you can spend quality family bonding time through fun activities that kids and kids-at-heart will enjoy. Young vacationers will also love the hotel's children's pool where they can freely and safely enjoy leisurely dips.
Providing an all-inclusive resort experience, the resort also offers sumptuous meals from sunrise to sunset; outdoor activities such as golf, tennis, and soccer; water adventures at Praia do Forte beach; and relaxation options through its spa with dynamic pools and steam rooms. To ensure that the entire family enjoys an unforgettable stay, the resort provides parents access to a well-appointed baby room equipped with baby food, bottle heaters, and other baby essentials.
Club Med Rio das Pedras 

Located amidst the second-largest nature reserve of Brazil, Club Med in Rio das Pedras is a spectacular beach resort that offers an all-inclusive experience featuring a wide range of land and water activities ideal for adventurous vacationers and experiential travelers. Their land activities include archery, fitness classes, and sports such as tennis, volleyball, and football. Water sports, on the other hand, feature water-skiing, wakeboarding, and kayaking. A selection of exciting nature excursions are also available to resort guests. Entertainment options are also provided through spectacular shows and nighttime revelries at the resort bar.
Club Med Trancoso

A nature-lover's haven, Club Med Trancoso is an all-inclusive resort situated on the southern part of Salvador de Bahia. The resort is perched on a scenic cliff, allowing breathtaking views of the sparkling sea that surrounds it. The resort is also ideal for family holiday vacations, offering an array of leisure possibilities that can be enjoyed by kids of all ages such as tennis and flying trapeze. Parents can also leave their kids for a fun-filled they at Mini Club Med so they can enjoy other such as visiting the natural and cultural wonders of Trancoso which is only 6km away from the resort. They can also indulge in well-being services at the Club Med's CINQ MONDES Spa. The resort also offers delectable dishes through its dining outlets including 2 restaurants and 3 bars.
Find the best deal, compare prices, and read what other travelers have to say.
See more great all-inclusive resorts in South America
La Torre Resort All Inclusive

La Torre Resort All Inclusive is a Muta beachfront property featuring state-of-the-art facilities and exciting resort activities that guarantee an unforgettable getaway experience. The resort has a total of six pools, and boasts of a sun terrace, hot tub, sauna, and fitness center. Recreation options include wall climbing, bridge crossing, and tree climbing. Guests can also embark on a nautical journey through the resort's boat tour. The exclusive La Torre Beach Club features entertaining live shows every night to keep guests entertained while lounging on the beautiful shores of Muta beach.
Enotel Convention & Spa

Located in Porto de Galinhas, Enotel Convention & Spa is an all inclusive resort where guests can delight in food and beverage services at their leisure. Take on a gastronomic adventure through the resort's themed dinners and a selection of bars that offer alcoholic and non-alcoholic beverages. The resort also offers fun for the whole family with activities such as volleyball and beach soccer amidst a beach paradise. Fitness and well-being activities are provided by the resort's gym and the Leger Spa.
Vila Galé Marés is an expansive oceanfront resort at Guarajuba Beach, offering luxurious room and chalet accommodations paired with 5-star hospitality services. It is an all inclusive resort with lots of leisure and relaxation options that guests can enjoy. The resort's huge outdoor pool, several dining outlets, and first-rate facilities make it a great place to stay in for your Brazil getaway. Sports and fitness activities can also be enjoyed here through its fitness center, tennis and multi-sport courts. Water sports such as surfing, body boarding, and diving are also available. The resort is also in close proximity to Salvador, where they can explore the charisma of this historic and vibrant area.
Cana Brava All Inclusive Resort

Enjoy first-class service that surpasses your expectations at Cana Brava, an all inclusive beach resort in Ilhéus. The resort keeps guests entertained through its state-of-the-art amenities, spectacular themed shows, animated programs, and an exciting variety of leisure and sports activities. The sprawling resort also has beautiful surroundings, with a perfect combination of sea and nature views that guests can delight in. Hotel facilities include 2 restaurants, 3 poolside bars, 2 pools, 2 tennis courts, a football field, a fitness center, volleyball and multi-sport courts, a sauna, game room and a kids' playground.
Find the best deal, compare prices, and read what other travelers have to say
Nauticomar All Inclusive

Nauticomar All Inclusive Hotel & Beach Club located just 200 meters away from Taperapuan beach. It features adult and children's pools for leisurely swimming, a spa offering relaxing massages, a kids club with fun activities for young vacationers, and the exclusive seaside beach club that is Club Paradiso. Guests of the resort can enjoy a varied menu, plus drinks, snacks, and hors d'oeuvres served all day, every day. Themed nights like Oriental and Bahia also offer guests a unique resort experience.
Resort Recanto do Teixeira

Located in Nazare Paulista in the Atibaia region, Resort Recanto do Teixeira is a tropical destination that offers features and attractions that can be enjoyed by adults and young ones alike. The resort features luxurious amenities such as a panoramic pool, an indoor heated pool, tennis courts, a soccer field, and a farm. The resort's all inclusive meal plan includes Brazilian favorites, from meals, snacks, drinks, to desserts. The resort's culinary offering stands out for its homemade taste and generous servings.
Just 90 minutes away from the capital, in the beautiful city of Cesario Lange, is the beautiful Mavsa Resort where various leisure and dining options can be enjoyed amidst a tranquil setting. Enjoy the best culinary offerings of the resort, from hearty breakfasts to gourmet dinners, with its all inclusive system. Make the most out of your stay by experiencing the recreational options offered by Mavsa Resort. Keep fit at their fully-equipped gym, swimming pools for all ages, fun archery classes, and sports courts and facilities for practice and friendly games.
4 stars, not that English friendly
Casa Turquesa Hotel, Paraty  
Free Breakfast (at time of writing), historic sites
Hotel Casa Turquesa has a very precise name: the doors and windows are decorated in bright turquoise color, which can be seen in the decorations throughout the guest house. The turquoise color is blended with crisp white to provide a colorful, yet serene look. The guesthouse is located in a colonial mansion and has only 9 rooms decorated in the style of the historical center. Upon arrival, you will be given personal flip-flops for guests so that you can feel more comfortable.  
Toca da Coruja, Praia da Pipa
Free breakfast (at the time of writing)!

Personel of Toca da Coruja Brazil are specially trained to cater to every guest's whim. Your tranquility at this hotel can be disturbed only with monkeys talking to each other under your window.  The guests will live in their own bungalow accessible via wooden suspension bridges.  Toca da Coruja is considered Praia da Pipa's best hotel. The guest house can offer you its own tropical garden, terraces along the coast and two swimming pools. 
Villa Bahia, Salvador
Free breakfast (at the time of writing)!

If you have ever dreamed of staying overnight in a mansion, built by colonists, Bahia Villa will be the right place for you. The hotel is in a 17th-century colonial mansion located in the historic Pelourinho district of Salvador de Bahia.  This boutique hotel has a total of 17 rooms that have been restored in a colonial style. You can stay in one of the two courtyards, or enjoy local coffee in the rooftop enjoying the view of historic area of the city. This is one of the best hotels in Brazil, therefore it is better to book rooms for at least a month.   
Armsan dos Buzios  Discover all that Armsan dos Buzios can offer with Insolito Boutique Hotel as a base. All the hotel's guestrooms have the amenities expected of a hotel of this class. Each guestroom features amenities such as non-smoking rooms, hairdryer, air conditioning, ironing board, in-room safe. This Armacao dos Buzios resort offers for guests on-site facilities: room service, shops, bar, restaurant, safety deposit boxes. The hotel offers excellent opportunities for relaxation, including massage, jacuzzi, gym, sauna, outdoor pool. Making your stay more enjoyable. Thanks to its elegant style and hospitality class, guests will certainly remember their stay. 
About Brazil
Brazil is a country of stunning beauty. Dazzling beaches and endless rainforests are only a small fraction of the magnificence that awaits tourists here. You can completely immerse yourself in nature, stay in the depths of the jungle and rain forests, or simply lie on the beach of one of the most remarkable resorts in Brazil.    

To make your holidays in Brazil unforgettable (in a good way), it's important to know a bit about it.
You'll be able to research your ultimate desintation in terms of it's culture, attractions, and climate but here's a snapshot of important travel information for the country. 
Is Brazil Safe?
Brazil is relatively safe but as a tourist you need to take precautions especially against theft, muggings and being where you shouldn't be at night and walking around after dark. This is the main thing you'll need to watch out for. 
Do You Need Vaccinations To Go To Brazil?
The Zika virus is a mosquito-borne illness that can be transmitted by mosquitoes to humans and other animals, such as monkeys.
This article will provide you with information on whether you need vaccinations if you are travelling to Brazil and what precautions you should take when travelling there according to different categories of travellers: pregnant women; people who intend to get pregnant; people who have GBS; people with chronic medical conditions; people aged
The short answer to this is yes. Many government health websites recommend vaccinations here. The US website for example, lists quite a number. 
Is It Expensive To Travel In Brazil?
Video: How expensive is it to travel in Brazil. Travel guide and safety.
Traveling in Brazil can be expensive if you don't know what you're doing. There are many things to consider before heading down to Brazil, such as the exchange rate, the cost of living, and how much money you need for your trip. That's where all-inclusive resorts come in. 
The short answer is no. Brazil can be quite affordable and even cheap. BUT if you're planning on staying at a nice all-inclusive resort, it could be a bit more pricey.
Best Time To Travel To Brazil?
Brazil is an exciting country to visit and it offers a lot of different experiences. The best time to visit Brazil depends on what you are looking for.
If you want to experience the Brazilian culture, the best time to visit is during Carnival. This is a two-week celebration that takes place in Rio de Janeiro in February or March each year.
If you want to experience the natural beauty of Brazil, then the best time to visit would be during winter when there are fewer tourists and less rain. April - October
is the best time to visit Brazil. This is the dry season. Summer (December – March) is the wet season and probably not the most pleasant time to visit. 
Video: When should you visit Brazil?
How Widely Is English Spoken
According to the latest census, English is the most spoken language in Brazil.
This is a surprising finding because Portuguese is the official language of Brazil.
However, even though it might not be as widely spoken as Portuguese, English has been gaining popularity in recent years.
The number of people who speak English has increased by over 50% from 2000 to 2010 and this trend continues today. Don't assume most people speak English in your area though. English and Spanish should be more common within a tourist or resort environment, but you may not want to count on it. 
Don't let it dissuade you from going however! You can learn a few phrases and as long as you have a plan on how to get to where you need to go, you can always work around a language barrier.
What is Brazil Famous For?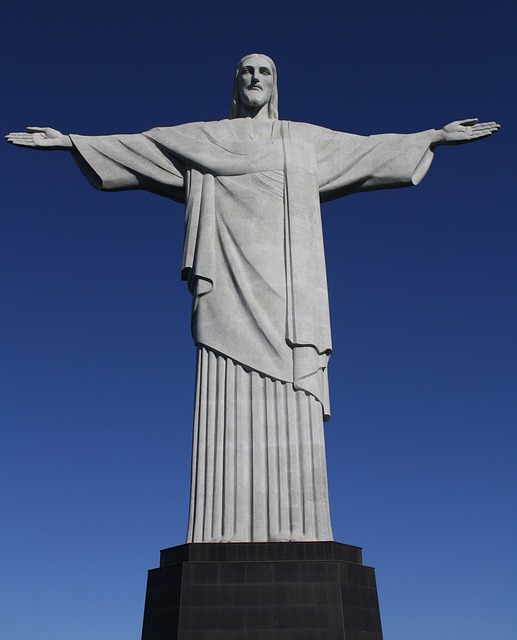 Christ the Redeemer
The Amazon Rainforest and Amazon River, football (AKA soccer), the Christ the Redeemer Statue in Rio (left), the coastline and the beaches. 
Rio de Janeiro is the largest city.
It's also a very large country!
Before We Get To The Top  10 ....
Brazil is the largest country in South America, and it's the only country in the region that shares borders with every other South American country.
Brazil has a rich history, unique culture, and a diverse geography. The Amazon rainforest is home to many different species of animals, plants, and insects. It can be explored by foot or through tours on boats or airplanes.
People who are interested in adventure should consider visiting Brazil as it offers some of the best outdoor adventures in the world.
There is a lot on offer in Brazil and it's always good to have an idea of what you're looking for:
adventure
luxury
rest
beaches
hikes
coastline
The best resorts in Brazil will nearly have it all. Knowing what you want will also help you to narrow down your search. As we said earlier, Brazil is huge!
💼 We cherish our independence! ✈️ Our travel recommendations are carefully researched, bias-free, and powered by human expertise by April and Ricky of LRB (we have personally researched and travelled to many of these destinations and researched others thoroughly through first-hand accounts). 🌍✨
We try to keep everything up to date, but please always do your own research and contact us if you know any issues for us to help others as best we can as a small but professionally focused team! 🧐📚⚠️