Canada's Top All-Inclusive Resorts: Family-Friendly to Adults-Only
As an adventure-loving travel writer, Sarah from New York City USA, discovered Canada's all-inclusive resorts as an unexpected goldmine of experiences. From the majestic Rockies in British Columbia to the serene Maritime Provinces, her encounters were as diverse as the Canadian landscapes. She witnessed the sky catch fire at sunset in a secluded eco-resort in BC, laughed with families splashing in the surf at a bustling Atlantic resort, and savored quiet moments of solitude at an adult-only hideaway.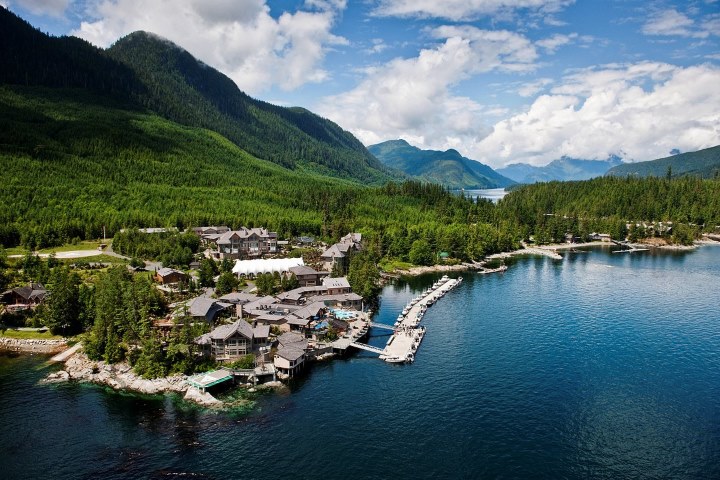 All-Inclusive Sonora Resort in BC
Canada's all-inclusive resorts, Sarah found, cater to all - families, couples, solitude-seekers and adventurers alike.
Upon arriving in Calgary, I was greeted by the crisp Canadian air, a refreshing change from the humid bustle of New York. My route to the resort took me along the scenic Trans-Canada Highway, with towering mountains acting as silent sentinels guiding my journey. I could see the frozen landscape waiting to be conquered, and a strange sense of thrill began to stir within me.
See Banff All-Inclusive Resorts
As I pulled into Lake Louise Ski Resort, a cozy retreat nestled in the heart of Banff National Park, the picture-perfect scene of log cabins dusted in fresh snow, with the backdrop of the Victoria Glacier, was nothing short of breathtaking. Here, a blanket of pristine white seemed to soften the otherwise rugged landscape, creating a serene balance that was truly awe-inspiring.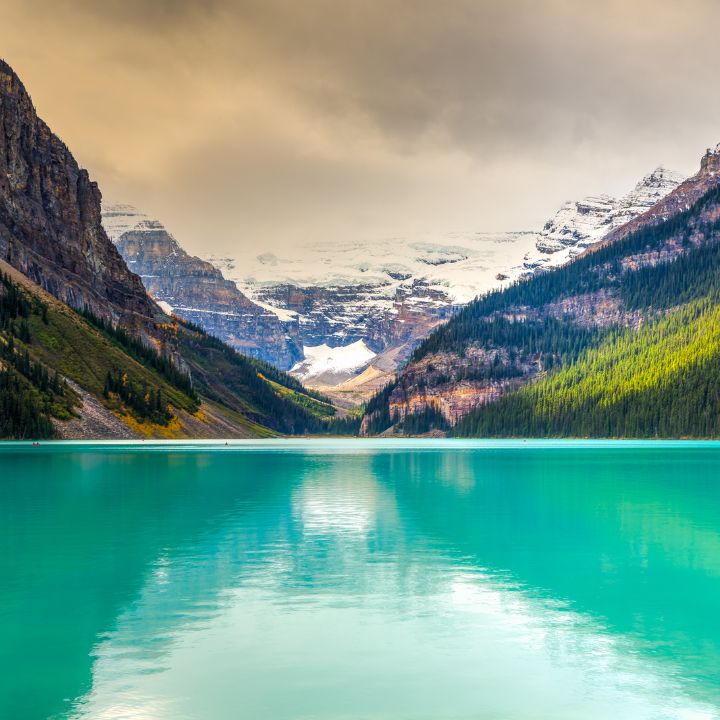 Lake Louise
Now, I am no Olympic skier, but with 145 runs spread over 4,200 acres of skiable terrain, Lake Louise proved to be a haven for beginners and pros alike. I enrolled in a ski lesson, where my energetic instructor, Ben, was impressively patient and kept the atmosphere light-hearted, despite my initial lack of coordination. By day's end, I was making my way down some of the gentler slopes, the adrenaline rush far exceeding my initial apprehension.
Of course, no ski resort worth its salt would be complete without a lively après-ski scene, and Lake Louise didn't disappoint. The Lodge of Ten Peaks was a particular favorite. Huddled next to the stone fireplace, warming my hands on a cup of locally sourced hot chocolate, I found camaraderie in shared tales of the day's conquests and wipeouts.
See also the best ski vacation resorts in Canada
VIDEO: Lake Louise Ski Area and Mountain Resort Vacation Travel Guide

However, not everything was perfect. As a food aficionado, I found the dining options at the resort a little uninspired. While the hearty fare did an excellent job of warming cold bodies after a day on the slopes, a gourmet restaurant would have added a nice touch of luxury.
Away from the slopes, Lake Louise presented opportunities to indulge in quieter moments of solitude. A horse-drawn sleigh ride around the frozen lake was an enchanting experience, the rhythmic clopping of the horses' hooves, and the jingling sleigh bells creating a nostalgic symphony.
---
Before we get to the discounts here is a little Canadian travel inspiration in the video below.

---
Although there are many agents who can put together a package for you, I am sure it'll be hard to beat the advice on this page as far as quality, luxury and price are concerned.

---
Whistler For Ski Vacations
Whistler, British Columbia, represents the epitome of ski vacation fantasies, boasting two epic mountains, Whistler and Blackcomb, that converge in a quaint alpine village brimming with cosmopolitan appeal. A nirvana for winter sports enthusiasts, it unveils over 8,000 acres of skiable terrain adorned with snow-laden trails that cater to beginners, intermediates, and experts alike. Beyond the slopes, Whistler flaunts an array of après-ski offerings, from cozy fire-lit lounges to lively bars, alongside refined dining experiences that celebrate Pacific Northwest flavors. 
See all-inclusive Ski Resorts in Whistler Canada
VIDEO: Whistler Ski Vacations
To top it off, the resort's accommodation options blend rustic mountain charm with luxury, ensuring a restful retreat after exhilarating days on the slopes. But remember, Whistler isn't just for winter; its stunning landscapes also make it a vibrant destination for outdoor activities all year round.
See our reviews and best offers on the top Whistler Ski Resorts.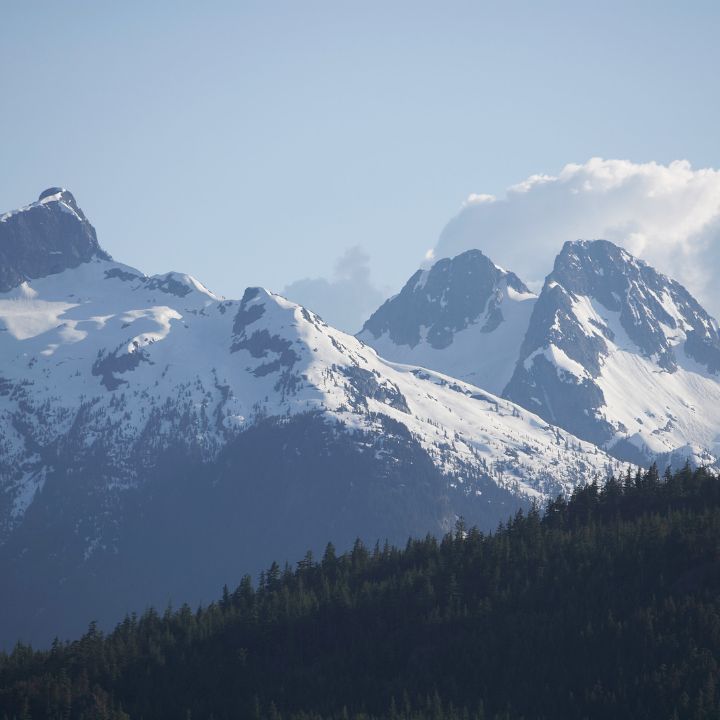 ---
All-Inclusive Resorts in Canada
All-Inclusive Resorts In Canadaind the best deal, compare prices, and read what other travelers have to say at Tripadvisor
The demand for all-inclusive resorts has not wavered in recent times and only ever seems to increase as savvy travellers look to take control of their budgeting and pay upfront. While the all-inclusive concept is usually reserved for places like Spain, The Caribbean and Mexico and include all you can eat and drink the concept is catching on (can you say catching on thee days?).  
In the realm of all-inclusive luxury in Canada, three resorts rise to the top. The Fairmont Banff Springs, often dubbed as the "Castle in the Rockies", rests in the heart of Banff National Park. Its world-class amenities, stunning mountain vistas, and access to an array of outdoor activities, including skiing, hiking, and golf, make it a unique alpine haven. In contrast, the Shangri-La Toronto, located in the city's bustling core, offers a blend of Eastern and Western luxuries, encapsulating refined gastronomy, a tranquil spa, and sweeping city views, providing an urban sanctuary in the midst of Toronto's hustle. Lastly, the St. Regis Hotel in Vancouver, ranked ninth among the city's hotels, fuses timeless sophistication with modern comforts. Situated conveniently on Dunsmuir Street, it gives guests direct access to Vancouver's cosmopolitan attractions while ensuring an opulent stay featuring bespoke services, high-end dining, and elegantly appointed rooms.

If you are looking for an all-inclusive family resort in Canada Family vacation critique has done a review here. 
Ontario All Inclusive Resort
Severn Lodge is a Lakeside Ontario all-inclusive  resort located in  Muskoka - in the Georgian Bay Area. This is a good example of how a Canadian all-inclusive resort can offer something a little different to the sun-drenched beach with clear water:tropical version. The water is as crystal clear but the daily activities all-inclusive kids activities, entertainment and food and beverage program is a little different. 
150 km (90 Miles) north of Toronto.   
If you are looking for a complete all-inclusive vacation in Canada with flights included then check out our vacation package deals review. 
The Great Wolf Lodge Niagara Falls Waterpark
Traveling through Canada with kids is an experience of discovery and adventure, encompassing vast landscapes, diverse wildlife, and rich cultural heritage. The country's welcoming and safe atmosphere is the perfect backdrop for a family holiday. Start by exploring the Dinosaur Provincial Park in Alberta, where children can engage in exciting fossil digs and learn about prehistoric life. For a dash of French charm, Quebec City is brimming with family-friendly attractions, from historical sites like the Fortifications of Quebec to interactive museums like Musée de la Civilisation.
Travelling with kids is sometimes expensive if you don't have some good strategies up your sleeve. See our best vacation spots in Canada for families.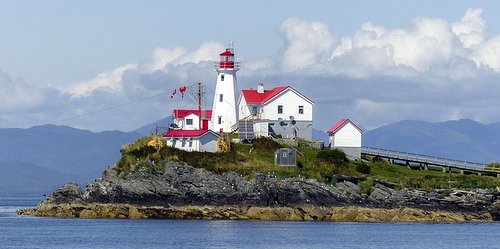 Canada With Kids
Don't miss the Maritime provinces, with their stunning beaches and charming lighthouses, perfect for an afternoon picnic or beach games. Western Canada, particularly British Columbia, offers a multitude of outdoor activities for all ages, such as hiking in the national parks, whale watching in Tofino, or skiing in Whistler. Canada's cities, such as Toronto and Vancouver, are equally engaging, featuring world-class zoos, aquariums, and interactive science centres that cater to young curious minds. A family trip to Canada is a tapestry of memories waiting to be woven, one adventure at a time.
---
Adult Only All Inclusive Resorts in Canada
If you're seeking a romantic retreat nestled in the heartland of Canada, consider the charm of Ontario's adult-only all-inclusive resorts. Couples will find an oasis of tranquility at the Ste. Anne's Spa, renowned for its world-class treatments and sumptuous cuisine. Alternatively, explore the peaceful waterfront at the couples-centric Trillium Resort and Spa. Each resort provides a tranquil setting, premium accommodations, gourmet dining experiences, and an array of activities such as hiking, yoga classes, or wine tastings. These exclusive Ontario hideaways ensure a serene and memorable escape, allowing you to reconnect with your partner amidst Canada's stunning natural beauty.
Couples adult-only all-inclusive resort in Ontario
Vacations in Nova Scotia
The salty tang of the Atlantic Ocean mingled with the earthy scent of pine as I stepped onto the rustic, wooden deck of the seafront cottage I had rented in Nova Scotia. Located on a quiet corner of the Eastern Shore, it was as if I had tumbled into a storybook setting, with a riot of wildflowers encroaching on the weather-beaten picket fence, and the far-off silhouette of fishing boats bobbing on the gentle swell of the sea. As I spent my days exploring the picturesque landscapes, I was captivated by the high tides of the Bay of Fundy, as majestic and tempestuous as a symphony, and the vibrant hues of the iconic lighthouse at Peggy's Cove. I also enjoyed venturing into the heart of Halifax, where I discovered the city's rich maritime history, enjoyed fresh-off-the-boat seafood, and listened to live music fill the cobblestoned streets. Evenings were spent gazing at the star-studded sky from the solitude of my cottage, the lullaby of crashing waves accompanying my thoughts. This trip to Nova Scotia, with its beguiling charm and the warm hospitality of the locals, was not just a vacation, but a heartwarming tale I found myself living in, word by word, moment by moment.
The easternmost province of the mainland Canada is rich in history and family adventures. Some of our top attractions for families we have reviewed on our Nova Scotia page and include The Cabot Trail on Cape Breton Island for nature and lovers, and Fortress Louisbourg for immersion into an old time pioneer village complete with believable characters from the 18th century.

Nova Scotia Vacation Ideas - Nova Scotia - Where you find Halifax, clam chowder, Peggy's Cove and lobster!

---
Canada Family Vacation Spots Reviewed:
Looking for ideas for your next family vacation. We go province to province from Victoria, B.C to PEI and Nova Scotia to bring you some great ideas that will work with families of all ages.

---
Best Canada Accommodation Reviews are found at TripAdvisor:

Canada - find the best deal, compare prices, and read what other travelers have to say at TripAdvisor

All Inclusive Alberta Vacations
Alberta, with its sweeping landscapes and diverse recreational opportunities, offers a range of all-inclusive vacation experiences that cater to the discerning traveler. Imagine staying at the luxurious Fairmont Jasper Park Lodge, nestled amidst the stunning Canadian Rockies, where your all-inclusive package includes comfortable accommodation, delectable dining experiences, and exciting activities such as guided nature hikes, canoeing, or even golfing at Canada's #1 Golf Resort. If you're more inclined towards winter activities, then an all-inclusive stay at Sunshine Mountain Lodge in Banff could be your dream vacation.
Banff Alberta
Here, a single package encapsulates cozy mountain-side accommodation, lift passes for the immaculate slopes, and delightful culinary experiences. Alternatively, for a unique blend of outdoor adventures and cultural immersion, you might choose an all-inclusive package at the Siwash Lake Wilderness Resort where horseback riding, fly-fishing, and guided eco-adventures merge seamlessly with indulgent farm-to-table dining and sumptuous suites. Regardless of your choice, an all-inclusive vacation in Alberta ensures a memorable escape where the spellbinding natural beauty is matched only by the convenience and luxury of your stay.
Alberta - Where you find Banff, Lake Louise, Jasper National Park, and Calgary

---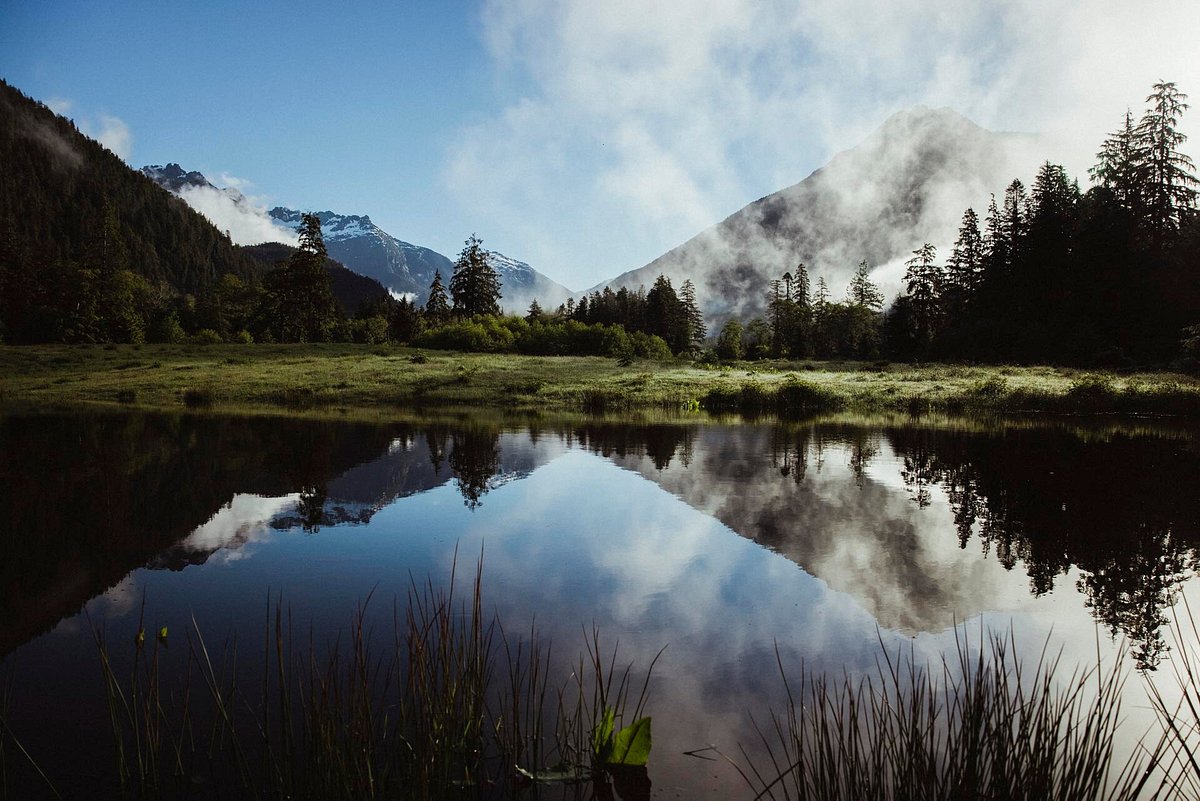 Clayoquot Wilderness Lodge All-Inclusive
All-Inclusive British Columbia, Canada Vacations: Find the best deal, compare prices, and read what other travelers have to say at Tripadvisor
All-inclusive vacations in British Columbia are a sensory feast, combining jaw-dropping natural beauty, luxury accommodations, and a wealth of recreational activities. Consider starting your journey at the opulent Clayoquot Wilderness Resort, a remote retreat on Vancouver Island where lavish safari-style tents sit amidst the rugged wilderness. An all-inclusive package here might include bear-watching tours, horseback riding, kayaking, and mouthwatering cuisine prepared with locally sourced ingredients.
Find the best deal, compare prices, and read what other travelers have to say at Tripadvisor
Alternatively, for those seeking an alpine getaway, the Bugaboos Lodge offers an all-inclusive heli-hiking experience amidst the breathtaking Purcell Mountains. Here, your days are spent exploring high-alpine meadows, and evenings are dedicated to enjoying gourmet meals and resting in the luxury of your cozy suite.
For the marine-inclined, the Sonora Resort, located amidst the stunning Discovery Islands, provides an all-inclusive stay with guided fishing trips, wildlife tours, and access to an extensive wellness spa. Every evening you'll dine on exquisite fare, much of it seafood caught straight from the surrounding waters.
With such offerings, British Columbia provides an array of all-inclusive vacation experiences that ensure unforgettable memories and the utmost in comfort and convenience.
British Columbia, BC is surely one of the easiest places to review for family vacation ideas. The longer you spend exploring the alternatives, the more enjoyable options you can find for families of all ages.

VIDEO: Vancouver Vacation Travel Guide

British Columbia - Where you find Whistler, Vancouver, and Victoria
VIDEO: Highlights of British Columbia, Canada
Victoria Canada Vacation Ideas
Here is a look at our top Victoria Canada Vacation Ideas. On Vancouver Island only a short trip from Vancouver lies one of the most outstanding family friendly locations in Canada - rich with heritage, tradition and enjoyable activities sure to delight mum, dad and the kids.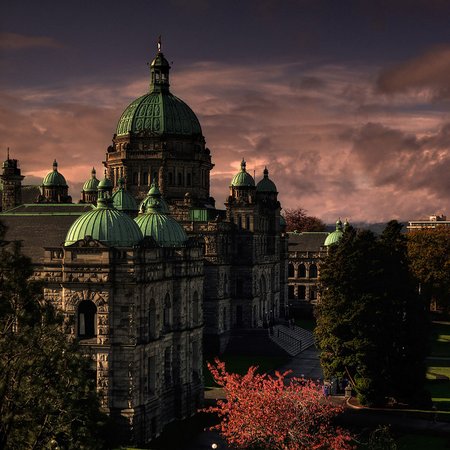 The Rockpile
The provincial capital of British Columbia (BC), Victoria is vibrant and has a style which is lively and upbeat. Victoria was taken from the locals by the British and maintains many of the old buildings and architecture. 

One of the great attractions of Victoria for families is that everything easy to get to. Most activities are approachable from walking outside your accommodation house. 
Official Victoria Canada Promotional Video

Victoria is definitely an established tourist hot spot with an established and laid back approach to keeping families entertained and happy in a peaceful and wholesome environment. There is nothing to confronting and activities don't seem as commercialized as in other locations. Victoria seems a world away from Disneyland for example. There is something calming and cozy and refreshing  about spending time on an Island surrounded by such a lot of unspoiled wilderness.
BC Ferries www.bcferries.com run a shuttle about every 90 minutes to and from the island while there are also opportunities to take a float plane or helicopter. 
Victoria Canada Vacation rentals, Hotels and Trip Ideas on TripAdvisor
Royal BC Museum
Begin by picking up an official family guide here for more tips on attractions that are family friendly in Victoria.

At the Royal BC Museum you can also gain an appreciation of the First People's lives and the rich sustainable culture that had existed for a long time. This part of Canada (now known as BC)  supported the lives of more people than any other part of Canada before colonization mixed things up.  Find out what this was like at the museum. There are also Butterfly exhibits and you can view the "Big House".
The Inner Harbour
On the inner harbour you can easily explore by foot, but if that sounds too hard you can also get yourself a horse drawn cart. 

 The area is well known for quality street performances and great places to eat street food, which can become an extremely convenient option for families. Enjoy your tasty morsels as you watch seaplanes, and whale watching boats come and go.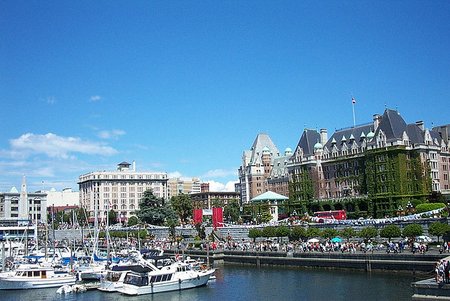 The Inner Harbour
The area is well known for quality street performances and great places to eat street food, which can become an extremely convenient option for families. Enjoy your tasty morsels as you watch seaplanes, and whale watching boats come and go.
You can Enjoy the history and British legacy including , Victorian and Edwardian architecture, while everyone can enjoy a horse drawn carriage or London looking double decker bus ride around the Old Town including art galleries and the authentic Craigdarroch Castle on the hill. 

The Butchart Gardens
Butchart Gardens, Vancouver Island - Canada

Beautiful regardless of the season but in Summer you can enjoy the fireworks on Saturday nights. 
www.butchartgardens.com
Beaconhiill Children's Farm
Beaconhiill Children's Farm offer a live goat stampede. If you have seen the quite cruel running of the bulls in Spain you have the idea only the goats here seem to enjoy the experience as much as the children.
---
New Brunswick Canada All Inclusive Vacations
Search for All Inclusive Resorts in New Brunswick on Expedia 
Our top family tourist attraction is the Bay of Fundy. Specifically, we like the Bay of Fundy National Park. The Bay of Fundy has received special attraction in recent years and is surely a "hot travel spot" having made it to the top of some world travel awards in recent years, but is such a large area.
There are pools, playgrounds, miles of trails for both winter and summer past beautiful crisp water waterfalls, and the amazing changing seashore where the massive tides bring in an avalanche of water in and out of the bay each day. With these largest tides comes a mysterious fog which adds to the spectacle. This really seems an enchanted place to spend some time with kids of all ages who can appreciate it.
Now that I have had a chance to tour the region in the summer, I believe the real attraction is the natural beauty and the simple outdoors lifestyle. In maritime Canada life is not too fast any time and this seems to accentuate the tranquility of this place.
Discover Real Winter in New Brunswick

New Brunswick - Bay of Fundy and wilderness

---
Ontario, Canada All Inclusive Vacations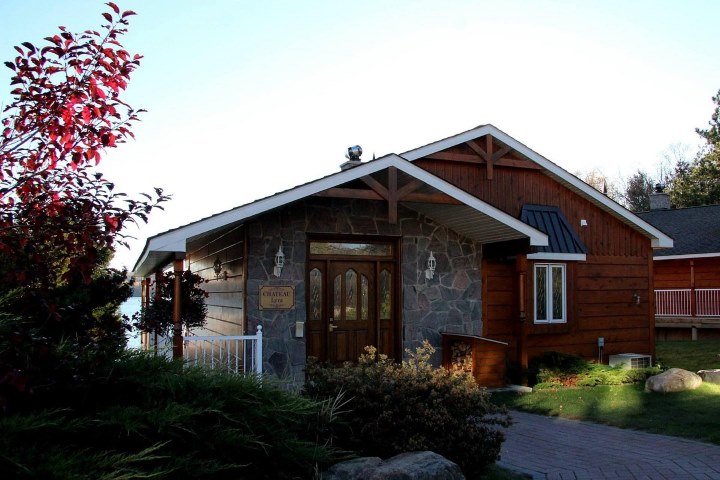 Couples Ontario, Canada All Inclusive Vacations
Many visitors to our site have been requesting all-inclusive vacation packages to Ontario. If you would like to know more about the options please visit our vacation travel deals page which make it easy to get  deals when you include flights and accommodation.  
With easily the largest population and heart of the administrative area of Canada you could get mistaken thinking Ontario is not a tourist destination  From Toronto's kid friendly activities, Moussaka cottage county, Niagara Falls and the nation's capital there sure is a lot to explore. 

Ontario - where you find Niagara Falls, Toronto, Ottawa, A Thousand Islands and many great hiking and camping spots.
VIDEO: Toronto Vacation Travel Guide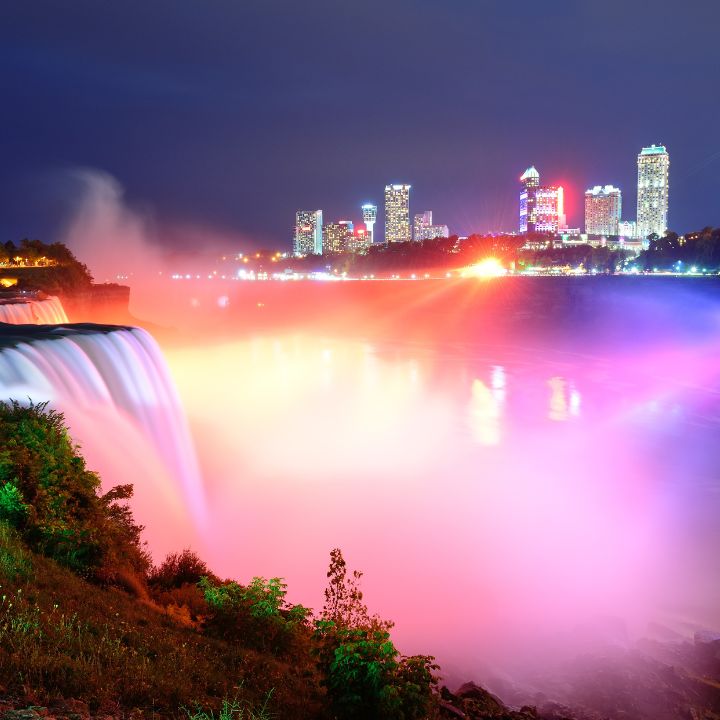 All-Inclusive Resorts In Niagara Falls Canada
Niagara Falls All-Inclusive Vacation Packages
Niagara Tourism offers a range of all-inclusive packages to Niagara Falls made for anything from all-inclusive Family Vacations  where you can use the falls as a  home to explore the region to honeymoon packages. Many of these allow you to explore the outdoors for which the area is famous for through activities like biking and hiking.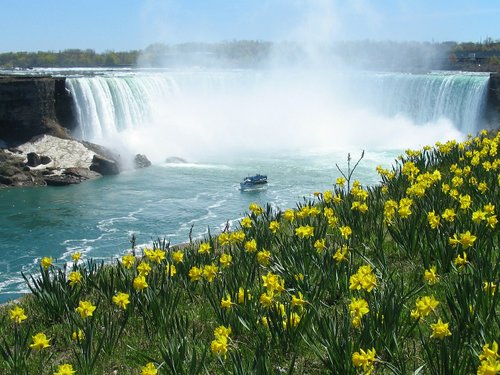 Niagara Falls All Inclusive Vacation Packages
Niagara Falls has also long been a honeymoon destination. With activities like exploring the local vineyards and  farm-to-table restaurants, breweries and experiences, you can certainly put together a pretty romantic vacation package.  Check out our travel deals page for inspiration.

---
Prince Edward Island, Canada
Prince Edward Island - Anne of Green Gables, sand dunes and lobster

---
Quebec Canada Vacations
Quebec - Montreal, historic Quebec City and French.

---
Discount Vacation Canada Deals
A great spot to find a deal is Groupon. But there are plenty of better places to find vacation packages to Canada. Check out our review of all the top travel deals here. 
---
Canada Vacation Packages 
Expedia Canada remains one of the top places to find a terrific bargain in Canada. This form allows you to find hotel deals and flights together or stand alone:

---
Canadian Cruise Discounts
If you are looking to Cruise Canada on your vacation then this is a good option. The beauty of cruising is the romance, the all inclusive aspect, and the whole idea that you don't have to pack and unpack your bag at each location.
If you have never tried cruising than Canada is a great location to give it your first try. Canada is one of the best Cruise locations you can find anywhere. Can you imagine cruising past some icebergs, or up the New Brunswick coast and then all the way upstream to Montreal and Quebec City.

---
Vacation Rentals
Even more popular than hotels in Canada are cottages."Let's go up to cottage country" is surely one of the most spoken terms in this neck of the woods. There are two great places to find great Canada cottage rentals:

Canada Vacation Rentals - find the best deal, compare prices, and read what other travelers have to say at TripAdvisor
VRBO Vacation Rentals in Canada
Share Your All-Inclusive Adventures and Questions! 🌴 Have a memorable experience from a luxury all-inclusive vacation? We'd love to hear it at Luxury Resort Bliss. We're on the lookout for top-quality, insightful tales that'll inspire our community. Dive in and be a part of our sun-soaked stories! 🌊🍹✨
The story is a fictionalized account founded on travel expertise, research, and experience. Always refer to recent guest reviews and perform due diligence before booking.
💼 We cherish our independence! ✈️ Our travel recommendations are carefully researched, bias-free, and powered by human expertise by April and Ricky of LRB (we have personally researched and travelled to many of these destinations and researched others thoroughly through first-hand accounts). We also have put in the hard miles, and Ricky has worked for decades for resort and hotel chains  Hyatt, Hilton, Shangri-La and Radisson before starting Luxury Resort Bliss in 2007. 🌍✨ Unlike some other resort review websites we are concerned on the guest experience rather than mere corporate interest.