Discount Vacation Canada
Looking for great Discount Vacation Canada options?  We list some great vacation ideas province by province. Canada Family Vacation spots are usually accompanied by lakes, snow of majestic country scenery and natural beauty? Here are a few of our top ideas for each area of Canada, family resorts, ski resorts, and we also even have all-inclusive resorts.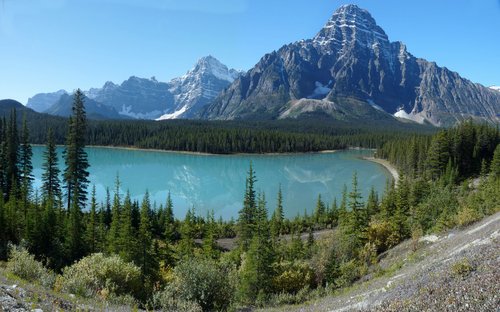 Banff, Canada
VIDEO: Lake Louise Ski Area and Mountain Resort Vacation Travel Guide

---
Before we get to the discounts here is a little Canadian travel inspiration in the video below.

---
Although there are many agents who can put together a package for you, I am sure it'll be hard to beat the advice on this page as far as quality, luxury and price are concerned.

---
VIDEO: Whistler Ski Vacations
See our reviews and best offers on the top Whistler Ski Resorts.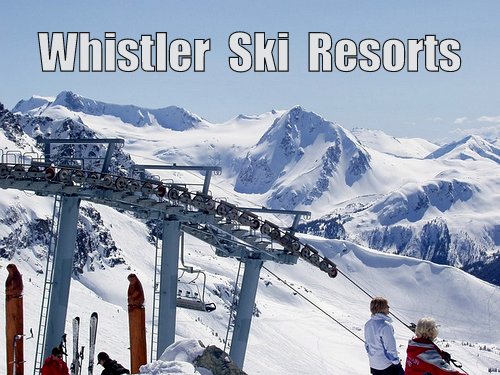 ---
All Inclusive Resorts in Canada
The demand for all-inclusive resorts has not wavered in recent times and only ever seems to increase as savvy travellers look to take control of their budgeting and pay upfront. While the all-inclusive concept is usually reserved for places like Spain, The Caribbean and Mexico and include all you can eat and drink the concept is catching on (can you say catching on thee days?).  
If you are looking for an all-inclusive family resort in Canada Family vacation critique has done a review here. 
Ontario All Inclusive Resort
Severn Lodge is a Lakeside Ontario all-inclusive  resort located in  Muskoka - in the Georgian Bay Area. This is a good example of how a Canadian all-inclusive resort can offer something a little different to the sun-drenched beach with clear water:tropical version. The water is as crystal clear but the daily activities all-inclusive kids activities, entertainment and food and beverage program is a little different. 
150 km (90 Miles) north of Toronto.   
If you are looking for a complete all-inclusive vacation in Canada with flights included then check out our vacation package deals review. 
Travelling with kids is sometimes expensive if you don't have some good strategies up your sleeve. See our best vacation spots in Canada for families.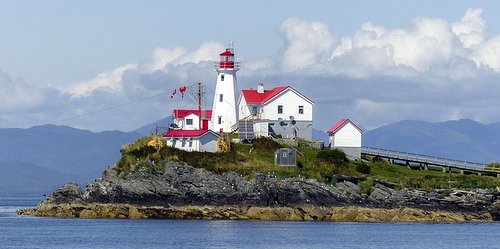 Canada With Kids
---
Vacation in Nova Scotia
The easternmost province of the mainland Canada is rich in history and family adventures. Some of our top attractions for families we have reviewed on our Nova Scotia page and include The Cabot Trail on Cape Breton Island for nature and lovers, and Fortress Louisbourg for immersion into an old time pioneer village complete with believable characters from the 18th century.

Nova Scotia Vacation Ideas - Nova Scotia - Where you find Halifax, clam chowder, Peggy's Cove and lobster!

---
Canada Family Vacation Spots Reviewed:
Looking for ideas for your next family vacation. We go province to province from Victoria, B.C to PEI and Nova Scotia to bring you some great ideas that will work with families of all ages.

---
Best Canada Accommodation Reviews are found at TripAdvisor:

Canada - find the best deal, compare prices, and read what other travelers have to say at TripAdvisor

Alberta Vacation Ideas
Alberta - Where you find Banff, Lake Louise, Jasper National Park, and Calgary

---
British Columbia, Canada Vacations
British Columbia, BC is surely one of the easiest places to review for family vacation ideas. The longer you spend exploring the alternatives, the more enjoyable options you can find for families of all ages.

VIDEO: Vancouver Vacation Travel Guide

British Columbia - Where you find Whistler, Vancouver, and Victoria
VIDEO: Highlights of British Columbia, Canada
Victoria Canada Vacation Ideas
Here is a look at our top Victoria Canada Vacation Ideas. On Vancouver Island only a short trip from Vancouver lies one of the most outstanding family friendly locations in Canada - rich with heritage, tradition and enjoyable activities sure to delight mum, dad and the kids.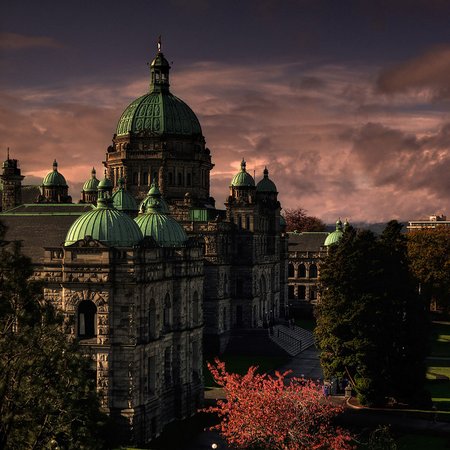 The Rockpile
The provincial capital of British Columbia (BC), Victoria is vibrant and has a style which is lively and upbeat. Victoria was taken from the locals by the British and maintains many of the old buildings and architecture. 

One of the great attractions of Victoria for families is that everything easy to get to. Most activities are approachable from walking outside your accommodation house. 
Official Victoria Canada Promotional Video

Victoria is definitely an established tourist hot spot with an established and laid back approach to keeping families entertained and happy in a peaceful and wholesome environment. There is nothing to confronting and activities don't seem as commercialized as in other locations. Victoria seems a world away from Disneyland for example. There is something calming and cozy and refreshing  about spending time on an Island surrounded by such a lot of unspoiled wilderness.
BC Ferries www.bcferries.com run a shuttle about every 90 minutes to and from the island while there are also opportunities to take a float plane or helicopter. 
Victoria Canada Vacation rentals, Hotels and Trip Ideas on TripAdvisor
Royal BC Museum
Begin by picking up an official family guide here for more tips on attractions that are family friendly in Victoria.
At the Royal BC Museum you can also gain an appreciation of the First People's lives and the rich sustainable culture that had existed for a long time. This part of Canada (now known as BC)  supported the lives of more people than any other part of Canada before colonization mixed things up.  Find out what this was like at the museum. There are also Butterfly exhibits and you can view the "Big House".
The Inner Harbour
On the inner harbour you can easily explore by foot, but if that sounds too hard you can also get yourself a horse drawn cart. 
 The area is well known for quality street performances and great places to eat street food, which can become an extremely convenient option for families. Enjoy your tasty morsels as you watch seaplanes, and whale watching boats come and go.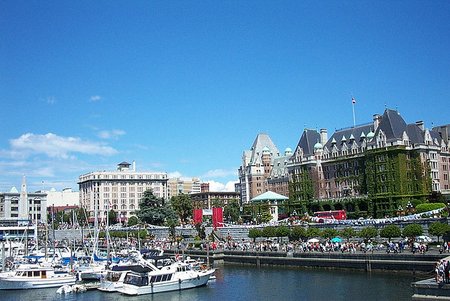 The Inner Harbour
The area is well known for quality street performances and great places to eat street food, which can become an extremely convenient option for families. Enjoy your tasty morsels as you watch seaplanes, and whale watching boats come and go.
You can Enjoy the history and British legacy including , Victorian and Edwardian architecture, while everyone can enjoy a horse drawn carriage or London looking double decker bus ride around the Old Town including art galleries and the authentic Craigdarroch Castle on the hill. 

The Butchart Gardens
Butchart Gardens, Vancouver Island - Canada
Beautiful regardless of the season but in Summer you can enjoy the fireworks on Saturday nights. 
www.butchartgardens.com
Beaconhiill Children's Farm
Beaconhiill Children's Farm offer a live goat stampede. If you have seen the quite cruel running of the bulls in Spain you have the idea only the goats here seem to enjoy the experience as much as the children.
---
New Brunswick Canada Vacations
Our top family tourist attraction is the Bay of Fundy. Specifically, we like the Bay of Fundy National Park. The Bay of Fundy has received special attraction in recent years and is surely a "hot travel spot" having made it to the top of some world travel awards in recent years, but is such a large area.
There are pools, playgrounds, miles of trails for both winter and summer past beautiful crisp water waterfalls, and the amazing changing seashore where the massive tides bring in an avalanche of water in and out of the bay each day. With these largest tides comes a mysterious fog which adds to the spectacle. This really seems an enchanted place to spend some time with kids of all ages who can appreciate it.
Now that I have had a chance to tour the region in the summer, I believe the real attraction is the natural beauty and the simple outdoors lifestyle. In maritime Canada life is not too fast any time and this seems to accentuate the tranquility of this place.
Discover Real Winter in New Brunswick

New Brunswick - Bay of Fundy and wilderness

---
Ontario, Canada All Inclusive Vacations
Many visitors to our site have been requesting all-inclusive vacation packages to Ontario. If you would like to know more about the options please visit our vacation travel deals page which make it easy to get  deals when you include flights and accommodation.  
With easily the largest population and heart of the administrative area of Canada you could get mistaken thinking Ontario is not a tourist destination  From Toronto's kid friendly activities, Moussaka cottage county, Niagara Falls and the nation's capital there sure is a lot to explore. 

Ontario - where you find Niagara Falls, Toronto, Ottawa, A Thousand Islands and many great hiking and camping spots.
VIDEO: Toronto Vacation Travel Guide
Niagara Falls All Inclusive Vacation Packages
Niagara Tourism offers a range of all-inclusive packages to Niagara Falls made for anything from all-inclusive Family Vacations  where you can use the falls as a  home to explore the region to honeymoon packages. Many of these allow you to explore the outdoors for which the area is famous for through activities like biking and hiking.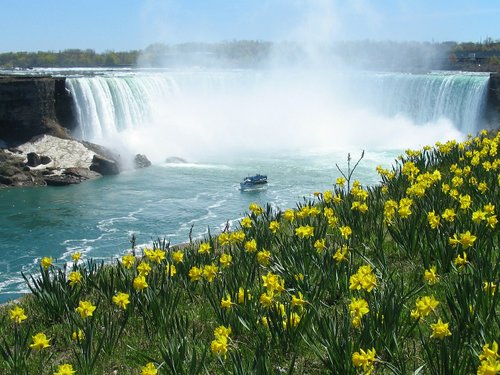 Niagara Falls All Inclusive Vacation Packages
Niagara Falls has also long been a honeymoon destination. With activities like exploring the local vineyards and  farm-to-table restaurants, breweries and experiences, you can certainly put together a pretty romantic vacation package.  Check out our travel deals page for inspiration.

---
Prince Edward Island, Canada
Prince Edward Island - Anne of Green Gables, sand dunes and lobster

---
Quebec Canada Vacations
Quebec - Montreal, historic Quebec City and French.

---
Discount Vacation Canada Deals
A great spot to find a deal is Groupon. But there are plenty of better places to find vacation packages to Canada. Check out our review of all the top travel deals here. 
---
Canada Vacation Packages 
Expedia Canada remains one of the top places to find a terrific bargain in Canada. This form allows you to find hotel deals and flights together or stand alone:

---
Canadian Cruise Discounts
If you are looking to Cruise Canada on your vacation then this is a good option. The beauty of cruising is the romance, the all inclusive aspect, and the whole idea that you don't have to pack and unpack your bag at each location.
If you have never tried cruising than Canada is a great location to give it your first try. Canada is one of the best Cruise locations you can find anywhere. Can you imagine cruising past some icebergs, or up the New Brunswick coast and then all the way upstream to Montreal and Quebec City.

Canada & New England Cruises on Princess Cruises

---
Vacation Rentals
Even more popular than hotels in Canada are cottages."Let's go up to cottage country" is surely one of the most spoken terms in this neck of the woods. There are two great places to find great Canada cottage rentals:

Canada Vacation Rentals - find the best deal, compare prices, and read what other travelers have to say at TripAdvisor
VRBO Vacation Rentals in Canada
Authors Unleashed: Unveiling the Ultimate Travel Experience through Expert Reviews, Ratings, and Research
💼 We cherish our independence! ✈️ Our travel recommendations are carefully researched, bias-free, and powered by human expertise. We use AI sparingly for editing purposes, ensuring an authentic and reliable experience. Join us on our unbiased journey! 🌍✨
Always do your own research! 🧐📚⚠️