Great Wolf Lodge Niagara Falls
Great Wolf Lodge Niagara Falls All-Inclusive Family Resort
The Great Wolf Lodge Niagara Falls offers a thrilling and enchanting getaway for the entire family. Refurbished in 2019, this 3.5-star resort is a treasure trove of fun activities and amenities. Its convenient location near Clifton Hill puts it in close proximity to numerous attractions.
See also Niagara Falls All-Inclusive Resorts
All-Inclusive Passes
All-inclusive passes at the Great Wolf Lodge Niagara Falls typically include access to a multitude of amenities and activities within the resort. These can encompass:
Access to the Indoor Waterpark: This usually tops the list. The waterpark is packed with numerous thrilling slides, a wave pool, a lazy river, and various play areas suitable for all ages.
Fun and Games: This can range from mini-golf, bowling, to arcade games. Depending on the package, guests might receive a certain number of credits to use at these facilities.
Fitness and Wellness Facilities: Guests usually have access to fitness centers, spas, and other wellness facilities within the resort.
Dining: All-inclusive passes often cover meals throughout the day, including snacks. Beverages, both alcoholic and non-alcoholic, might also be included depending on the package.
Accommodation: Of course, an all-inclusive pass would include your lodging, whether that be a standard room or a more luxurious suite.
Activities and Entertainment: These may include anything from kids' clubs and crafting sessions to nightly entertainment shows.
It's important to remember that what's included can vary depending on the specific all-inclusive package purchased, so always check the details carefully before booking.
Pros cons and Features
Great Wolf Lodge Niagara Falls:
Pros:
Variety of Activities: From water parks to bowling alleys, there is something for everyone, making it a perfect family destination.
Amenities: The Lodge provides several amenities such as free Wi-Fi, air conditioning, laptop-compatible safes, and workspaces.
Dining Options: With seven on-site restaurants offering a range of cuisines, guests have multiple dining options.
Kid-Friendly: The resort offers a number of child-friendly activities, including a games room, mini-golf, and Cub Club Family Activity Centre.
Location: Located near Clifton Hill, guests have easy access to numerous local attractions.
Accommodation: Offers a variety of accommodation options, from suites to cottages.
Cons:
Limited Accessibility: Being located in the suburbs, it might be somewhat challenging for those without personal transportation.
Busy: Given its popularity, the resort can get crowded, especially during peak seasons.
Cost: While the lodge offers a lot, it might be on the pricier side for some families.
Limited Adult Amenities: While it's a great place for families, it might lack some amenities and activities catered specifically to adults.
Features:
Indoor Waterpark: The water park, open from 1 pm on the day of arrival until closing time on the day of departure, is filled with a wide range of rides and attractions.
Accommodation: The lodge offers beautifully furnished suites and cottages designed to encapsulate the adventurous atmosphere of the Northwoods.
Amenities: Free WiFi, air conditioning, laptop-compatible safes, and workspaces are included in each suite.
Dining: Six themed restaurants including a confectionery café and Northwood's Pizza.
Activities: The resort offers a number of recreational amenities such as mini golf, shopping, an arcade/games room, and the Cub Club Family Activity Centre.
Wolf Pass: This pass provides access to several attractions like Hologate Virtual Reality, Ten Paw Alley, Northern Lights Arcade, and Wacky Wilderness Mini Golf.
Family-Friendly: The resort is specifically designed to cater to families with children, providing numerous child-friendly activities and amenities.
Review
As I disembarked the plane that had carried me from the throbbing heart of New York City to the serene soul of Canada, I found myself hit by an all-encompassing wave of anticipation. My name is Sarah, a self-proclaimed nomad with an insatiable itch for new experiences and I was standing at the precipice of a new adventure: The Great Wolf Lodge in Niagara Falls.
The journey from the airport to the resort was like a beautiful prelude, the Canadian landscape rolling past me like a vivid watercolor painting brought to life. However, nothing had prepared me for the moment when the resort came into view. Nestled in the suburbs, it sprawled across a vast expanse, a beacon of promise amidst the lush greenery.
From the moment I set foot inside, I felt a spark of connection, as though I'd wandered into a beloved childhood storybook. The aura of the Lodge was that of an enchanting woodland, a symphony of timber, and stone, echoing with the whispers of a thousand stories.
For those with a thirst for adventure, the Lodge is a treasure trove. I found myself swept away by the tidal wave of attractions: a state-of-the-art arcade that returned me to the blissful innocence of childhood, a bowling alley that stirred up the competitive spirit, and a miniature golf course that was a canvas of creativity. However, the true jewel in the crown was the water park. Imagine a world where thrill and joy collide in a splash, where you can feel the rush of the rapids and the gentle lull of the lazy river, all under one roof.
One memory that still makes me chuckle was my rather brave decision to conquer the 'Wolf Tail', a waterslide that promised 'heart-pumping action'. The next thing I knew, I was hurtling down the slide, a squeal of pure thrill escaping my lips. I emerged from the waters, hair plastered to my face, heart pounding, and an uncontrollable grin splitting my face.
Beyond the thrill of the waterpark, the Lodge offers moments of tranquility. I remember one late afternoon, when I sought refuge in the indoor whirlpool. As the warm water swirled around me, the noise of the world seemed to ebb away, leaving behind a deep sense of peace.
In terms of dining, the Lodge is a gastronome's delight. Each restaurant served a riot of flavors that had my taste buds dancing with joy. The local ingredients, the culinary expertise of the chefs, and the warm hospitality made each meal a celebration.
For a young, adventurous soul like me, the Great Wolf Lodge was a perfect escape, where the days were painted with thrilling adventures and nights whispered stories under the starlit sky. However, for those seeking a more romantic and serene experience, I'd recommend the idyllic Sonora Resort, nestled in a Pacific archipelago. It's a sanctuary where nature and luxury dance a beautiful tango.
My time at the Great Wolf Lodge was more than just a vacation. It was an experience that was sewn together with threads of laughter, thrill, and tranquillity, woven into a tapestry that I now hang in the corridors of my memory. A thrilling ride that had me clinging onto every moment, not wanting to let go. - Sarah
The resort boasts of free access to an extensive water park, two poolside bars, and a bowling alley for an all-inclusive family vacation. If relaxation is on the agenda, guests can soak in the hot tub, take yoga classes, or simply indulge in the delicious offerings of the seven on-site restaurants. The resort also provides an array of recreational amenities such as mini golf, shopping, and an arcade/games room.
Accommodation at the Great Wolf Lodge is designed with the comfort of guests in mind. The lodge offers suites and cottages, beautifully furnished to encapsulate the adventurous atmosphere of the Northwoods. Each suite includes complimentary Wi-Fi, air conditioning, laptop-compatible safes, and workspaces for added convenience.
But the heart of the Great Wolf Lodge experience lies in the water. The indoor water park is an adrenaline-inducing treat for all ages, open from 1pm on your arrival day until closing time on your departure day. With a mix of exciting water rides and relaxing spa options, the water park ensures a splashy adventure for everyone. From the four-story Fort Mackenzie water treehouse to the Rainbow Lake wave pool, and from thrilling water slides to serene hot tubs, the water park is a world of fun unto itself.
Beyond water activities, guests can also partake in a number of attractions included in the Wolf Pass, such as Hologate Virtual Reality, Ten Paw Alley, Northern Lights Arcade, and Wacky Wilderness Mini Golf.
Make memories over meals at one of the six themed restaurants, and end the day with a fireside story at the Cub Club Family Activity Centre. The Great Wolf Lodge Niagara Falls is more than just a resort - it's an unforgettable experience waiting for your family to explore.
Great Wolf Lodge or Kalahari
To provide a comparison between Great Wolf Lodge Niagara Falls and other waterpark resorts, it's important to look at several key factors including the variety and quality of the attractions, guest services, accommodation, dining options, and overall experience.
While specific scores might not be available, here's a general comparison:
Great Wolf Lodge Niagara Falls:
Attractions: It offers a wide range of attractions like an indoor water park, mini-golf, an arcade, and bowling alley, among others.
Guest Services: The resort is known for its excellent guest services, offering amenities like free Wi-Fi, air conditioning, and laptop-compatible safes.
Accommodation: The resort offers a variety of accommodation options including suites and cottages, which are well furnished and family-friendly.
Dining: With several on-site dining options, guests can enjoy a range of cuisines.
Experience: Great Wolf Lodge offers a unique, wilderness-inspired experience. It is particularly appreciated for being family-friendly.
Comparing this to another popular waterpark resort like Kalahari Resorts (generalized across their locations):
Kalahari Resorts:
Attractions: Kalahari also offers a wide variety of attractions, including indoor and outdoor waterparks, a theme park, and a spa.
Guest Services: Kalahari is known for its good customer service and also provides amenities like free Wi-Fi, and in some locations, a convention center.
Accommodation: Accommodations at Kalahari Resorts include guest rooms, suites, and condos. They are typically spacious and well equipped.
Dining: Kalahari Resorts offer multiple on-site dining options with a variety of cuisines.
Experience: Kalahari provides an African-themed experience. It is family-friendly and also caters well to corporate events and conventions.
Both resorts have their unique strengths. Great Wolf Lodge offers a unique Northwoods theme and a slightly wider range of activities. Kalahari, on the other hand, is known for its African theme and large convention centers, making it suitable for both family vacations and business conventions. However, both are renowned for their extensive water parks, diverse attractions, comfortable accommodations, and excellent guest services.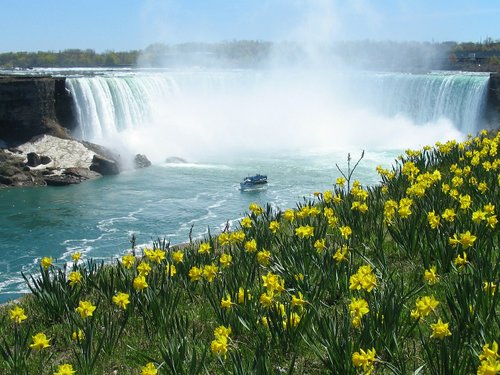 Your stay at Great Wolf Lodge includes access to our indoor waterpark, as well as numerous other fun activities and attractions around the resort.
We recommend packing swimsuits, beach towels, casual clothing, and comfortable footwear. While the waterpark is indoors, you may also want sunscreen for outdoor activities.
Yes, access to the waterpark is exclusively for guests staying at the Lodge to ensure a safe and enjoyable experience for all.
Great Wolf Lodge offers a variety of dining options throughout the resort, including buffet-style restaurants, a la carte dining, and grab-and-go outlets.
No, the resort is not pet-friendly. We recommend arranging for your pets to be cared for during your stay.
Standard check-in time is 4:00 PM and check-out time is 11:00 AM. However, waterpark passes are valid from 1:00 PM on the day of check-in until the waterpark closes on the day of check-out.
Yes, complimentary Wi-Fi is available throughout the resort
No, they provide complimentary life jackets in various sizes at the waterpark. However, you're also welcome to bring your own if you prefer.
Yes, they often have special offers and discounts.
💼 We cherish our independence! ✈️ Our travel recommendations are carefully researched, bias-free, and powered by human expertise by April and Ricky of LRB (we have personally researched and travelled to many of these destinations and researched others thoroughly through first-hand accounts). 🌍✨
We try to keep everything up to date, but please always do your own research and contact us if you know any issues for us to help others as best we can as a small but professionally focused team! 🧐📚⚠️