Midwest Vacation Ideas
Looking for some great Midwest vacation ideas? We track some great family vacation ideas in each of the American Midwest states (including the Great Lake states)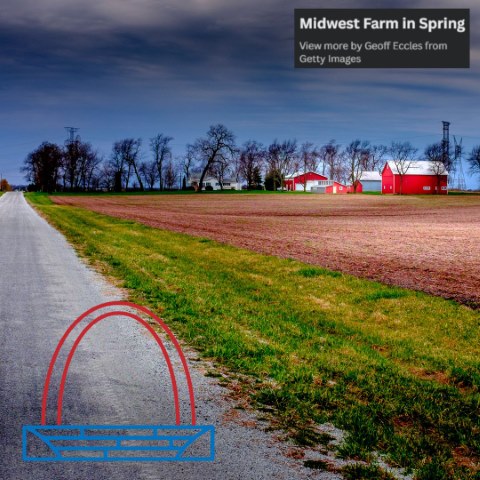 Midwest Vacation Ideas
Midwest Getaways
5 Midwest Summer Escapes - EXPLORING THE MIDWEST

Illinois - Midwest Vacation Ideas For Families

VIDEO: Our Illinois Road Trip HD
See the best things to do with kids from the Illinois official website.
VIDEO: Centennial Beach
Centennial Beach with four acres of gardens, a sand beach and water play features, this makes for a good family day trip.
American Girl Place in Water Tower Place, Chicago is the place your girls will want to visit
Abraham Lincoln Presidential Museum in Springfield, IL
VIDEO: Chicago Vacation Travel Guide
Volcano Falls Adventure Park in Loves Park, IL
Aquatic Center in Great Rivers Country
Burpee Museum of Natural History
Cahokia Mounds State Historic Site in Great Rivers Country is an Indian city is a great place to explore Native American culture.
Brookfield Zoo
Children's Discovery Museum in the Land of Lincoln
Indiana Midwest Vacation Ideas
VIDEO: Explore Lincoln Pioneer Village & Museum in Rockport, Indiana
Visit the Lincoln Boyhood National Memorial or Lincoln Pioneer Village. Indianapolis Motor Speedway or the nearby water park. Explore the Summer Festival Tours including Charley Creek Arts Fest, Circus City Festival, Three Rivers Festival, and more. In Evansville visit the Convention & Visitors Bureau, Angel Mounds State Historic Site, Mesker Park Zoo and more.
VIDEO: Top 5 Family Fun Places in Central Indiana

 In the South see Mesker Park Zoo, Children's Museum of Evansville, Holiday World and more. Take a tourist train in the north or the south
The best Indiana family vacation ideas from the official website.
Iowa Vacation Ideas
VIDEO: Indian Creek Nature Center
Iowa includes both the historic Mississippi and Missouri rivers and another state with a fantastic tourist rail-road. This one travels through the magnificent Des Moines River Valley.
Plan your Iowa Vacation on TA
Grotto of the Redemption
Visit Amana Colonies and the seven authentic German villages. Iowa vacation ideas from the official website.
Video: Iowa: The Don'ts of Visiting Iowa
Kansas Vacation Ideas
VIDEO: Quirky Kansas Ready-Made Adventure
VIDEO: Kansas State Parks Video
Kansas has many historic attractions along the I-70 including Superman's or Dorothy's homes (which is only a made up stories). Some other attractions include the Chisholm Trail, and the Santa Fe Trail, and the the cowboy gun slinging Dodge City.
Vacation ideas in Kansas from the official tourism office.
Video: Kansas Tourist Attractions - 10 Best Places to Visit in Kansas 2022
Michigan Midwest Vacation Ideas
VIDEO: Kids Rule | Pure Michigan

Michigan is great to visit in the fall with 10,000 miles of scenic trails, 14,000 acres of vineyards, and lots and lots of forest of gold. If you don't like crowds, avoid the Cherry Festival in Traverse City, which takes place in Summer. Otherwise, enjoy the teddy bear teas and parades.
VIDEO: Water Park | A Pure Michigan Winter
Also don't miss the pretty beach towns which scatter the shoreline of the lake with their sand dunes and assorted water activities to boot. Warren Dunes State Park is as good a place as any to sample the best of this.

Minnesota Vacation Ideas
VIDEO: Minnesota Travel Guide
From the headwaters of northern Mississippi to Crystal Lakes, Minnesota has a lot to offer in the outdoors.
Get a snowmobile if you are going in the winter months.
See the official Minnesota tourism site
Explore Minnesota's TV Spot, featuring Joe Mauer
Missouri Vacation Ideas
VIDEO: Tour of St. Louis - Best Places To Visit

Come with us as we explore Mark Twain's boyhood home of Missouri including all the top family friendly attractions across the state. Some of these include  Silver Dollar City, Gateway Arch, Titanic Museum, Forest Park, Saint Louis Zoo, Missouri Botanical Garden, City Museum, Table Rock Lake, Grant's Farm, Liberty Memorial, Nelson-Atkins Museum of Art.
VIDEO: 12 Best Tourist Attractions in Missouri, USA
Nebraska Vacation Ideas
A Sunny Day At Lake McConaughy

For families in Nebraska, try the Riverside Discovery Center in Scottsbluff. There are also water parks in Columbus, Lexington, Lincoln, Omaha and Hastings.
CoCo Key Water Resort in Omaha has a 60,000-square-foot indoor water park.
For zoo's, try Omaha's Henry Doorly Zoo, Lincoln Children's Zoo, which is ranked among the top 25 by Parents magazine.
The top attractions from the Travel Nabraska site
Video: Beautiful Nebraska
North Dakota Vacation Ideas
VIDEO: North Dakota: Last Stop for Tourists
In Medora, play the Bully Pulpit Golf Course, visit South Unit or in Theodore Roosevelt National Park or take the Caprock-Coulee Trail through the wilderness.
In Fargo, see the Air Museum or a recreated pioneer village at the Bonanzaville, USA Center. Then there is always the Red River Zoo.
Perhaps you would like to visit the National Buffalo Museum in Jamestown.
Things to do from the tourism authority
Ohio Vacation Ideas
Lake Erie Shores and Islands the nearby islands in Ohio is home to lots of family activities. Take a ferry to a nearby island or visit the infamous Cedar Point amusement park. This area also has its share of lighthouses to visit and a Merry Go round museum.
The Kalahari Resort in Sandusky Ohio has an African look and is the largest indoor water park in the U.S.A. See more information on this outstanding family resort - Kalahari Resort Sandusky Ohio.
No doubt, the family-friendly heart of Ohio's Lake Erie shore is Sandusky (60 miles east of Toledo). It's home to gigantic  (pictured), as well as four indoor water-park resorts.
VIDEO:  5 Top-Rated Tourist Attractions in Ohio
---
---
South Dakota Vacation Ideas

VIDEO: Mount Rushmore

With Aerials views of Mount Rushmore, Crazy Horse, Custer State Park, Badlands National Park, and the Missouri River, there is not any shortage of  family attractions in South Dakota. This is one of your best chances to catch a glimpse of one of the thousands of roaming buffalo in the wild.

Video: Top 7 Places to Visit in South Dakota
Wisconsin Vacation Ideas

Wisconsin Dells resorts is known as the water park capital of the world.  You have a huge 250,000 square feet of water park at the Wilderness Hotel and also the Noah's Ark. This is the largest outdoor water-park in America,

Rail Road Bridge over St. Croix River
Door County, Wisconsin also offers an interesting old school seaside / lakeside way of life which the kid swill thrive in. Beautiful little bay townships, and lighthouse trails are sure to keep mum and dad satisfied as well.
The vacation town of Minocqua, Wisconsin has thousands of little lakes is a great place for kids to jump of the jetty and the odd opportunity to build a sand castle.