Airlie Beach Accommodation & Holidays
Here are the findings for our research on the best Airlie Beach accommodation options on different budgets.  Airlie Beach is the perfect size to retain it's district North Queensland charm and is more than a jumping off point to the Whitsundays.
Because it does have a problem with stingers we advise visitors to use the massive man made pool downtown or the pool in your resort.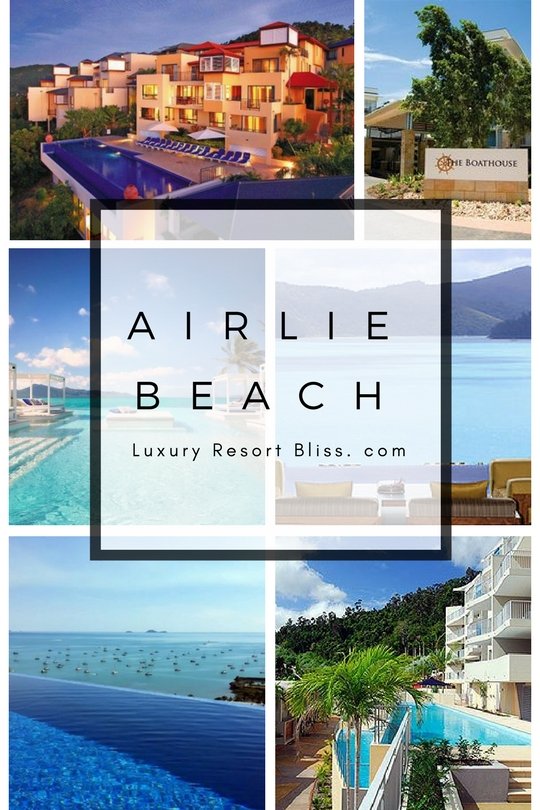 We went to Airlie beach recently on vacation and found it a great place for a holiday. Although it is a bit of a backpacker town, it makes for a wonderful holiday destination. You don't even need to stay on the nearby Whitsunday island to have a good time, but I would advise that you at least visit them on a day trip or two.

Airlie Beach Accommodation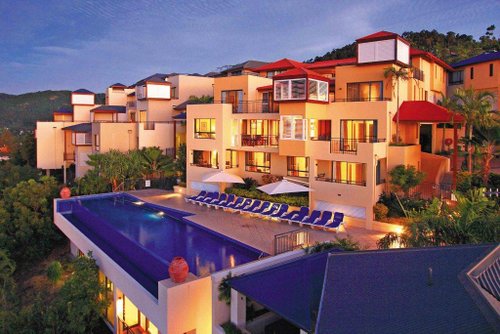 Pinnacles Resort and Spa Airlie Beach
Top 25 Airlie Resort Deals with Reviews

Use this link to get the best deals on the resorts or to search more Airlie beach accommodation options.

Airlie Beach - Tourism Whitsundays Official Site
---
Top Recommendations:
Pinnacles Resort and Spa Airlie Beach Holiday Accommodation
At the top of the tree when it comes to holiday accommodation in Airlie Beach. This is a five star luxury self-contained gateway featuring 30 great self contained  apartments all with spa or jacuzzi.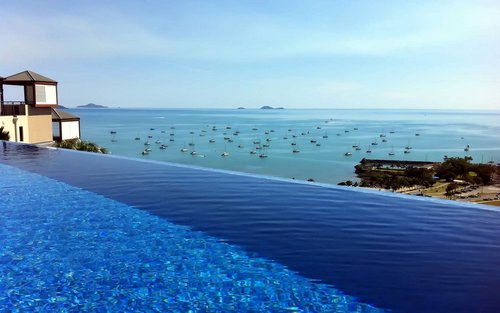 More information on Pinnacles Resort and Spa Airlie Beach
---
A great thing about any trip to Airlie Beach is the ability to cruise out to the Whitsunday Islands and places like Whitehaven Beach.

There are plenty of good cruises and you can easily book your passage while you are there.

---
Mercure Airlie Beach Resort
Infinity pools and 180 degree views. Airlie Beach is built near magnificent hills which overlook the blue seas and the bay.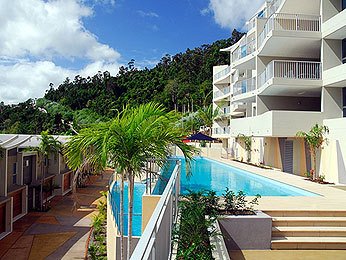 Mercure Airlie Beach Resort
This outlook is a great way to enjoy the unique atmosphere of a great town and you can wonder down and explore the restaurants. 
Boat operators will also pick up from here.
More information on GRAND MERCURE AZURE SEA @ Accor

---
Boathouse Airlie Beach Resort
For a quick morning getaway from your apartment to the Marina and out to the Whitsunday islands than this is a good luxury resort option.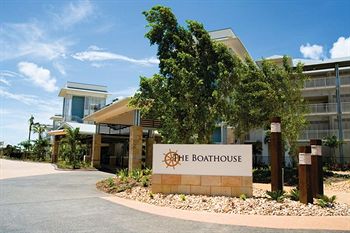 Boathouse Airlie Beach Resort
The resort has a spa, tennis courts, air con and all the luxury options you could expect from one of the top accommodation houses in the Whitsundays.
See Airlie Beach Accommodation
---
---
Airlie Beach and the Whitsundays
While Airlie Beach is a great destination in its own right, the reality is without the Whitsunday Islands, Airlie Beach would lose a lot of it's charm. Here are some links to some great accommodation options nearby. Enjoy your Airlie Beach Whitsunday vacation!
---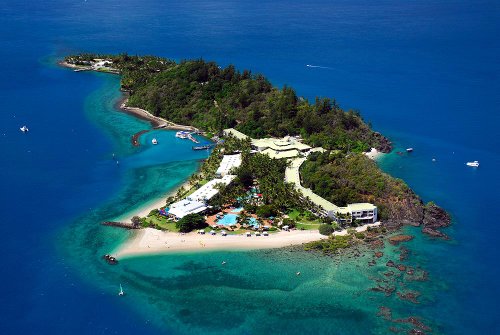 Daydream Island Resort
Daydream is either experienced as a day trip from Airlie Beach, part of a bigger cruise to Whitehaven Beach or as a destination island where you can enjoy 4.5 star luxury and some pretty good amenities. The mini golf is one of the best I have seen in Australia.
Another attraction is the artificial reefs created from real coral in acres of aquariums pools around. Have your lunch gazing down at sharks and rays, the the marine show or have your kid do an internship with the reef program.

---
You can also check out resort accommodation on the islands around Airlie on or Whitsunday Islands page and our Hamilton Island page.

---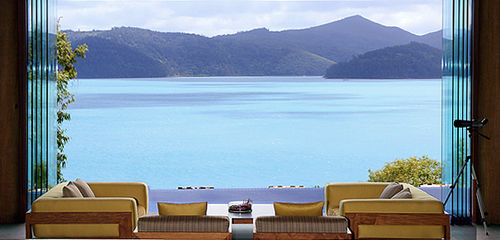 Hamilton Island Resorts
---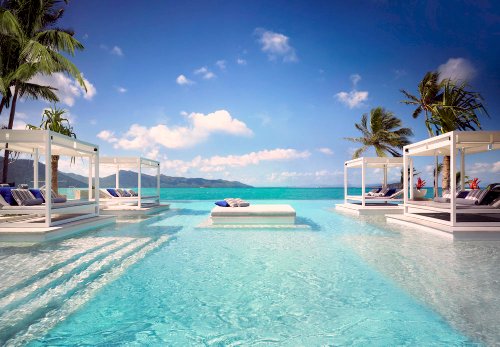 Haymen Island
Authors Unleashed: Unveiling the Ultimate Travel Experience through Expert Reviews, Ratings, and Research
💼 We cherish our independence! ✈️ Our travel recommendations are carefully researched, bias-free, and powered by human expertise. We use AI sparingly for editing purposes, ensuring an authentic and reliable experience. Join us on our unbiased journey! 🌍✨
Always do your own research! 🧐📚⚠️