Top Thailand Resorts
| | |
| --- | --- |
| Looking for some fantastic Thailand resorts? We've picked our top resorts from around the country and linked to each region's best resorts. Check out the video reviews and special offers for each one.  | |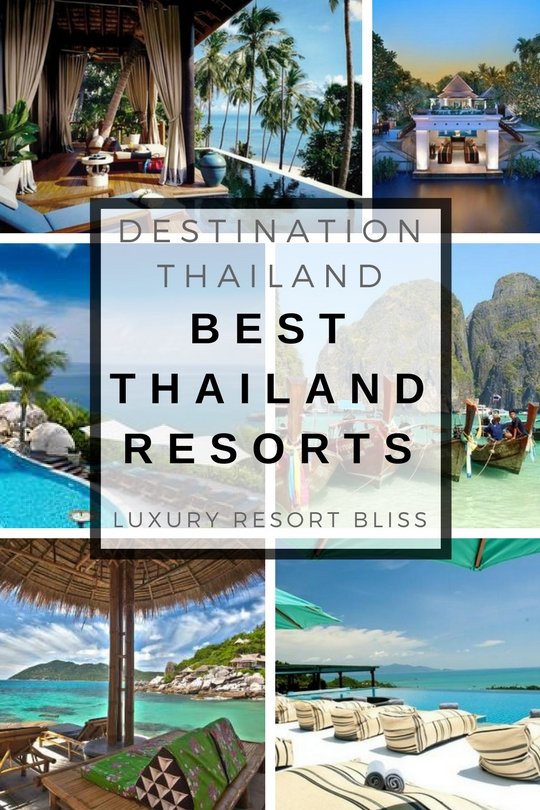 Each resort features something a little different and special. Although Bangkok is the most toured city in the world, luxury resorts in Thailand some of the best in the world and a great place to get away from it all.
See reviews below and on the Top 25 Thailand Resort Deals thanks to TA.

---
Top Thailand Resorts by Location.
Below are the resorts that outperform in reviews and awards continually as well as some secret hideaways that are truly outstanding.
---
Top Krabi Thailand Resorts
About 100 km east of Phuket and further out than Koh Phi Phi is the Paradise of Krabi which is less developed and more ecologically idealistic than the formers.  Like these other great Thai destinations however you will need to time your vacation to the less rainy summer season starting in November and peaking in January. You can expect to find reasonable weather all the way through to about April when heavy downpours begin to become the order of the day. This is not the only attraction as Krabi has an international airport which makes it easy to skip Bangkok if you are entering Thailand from a bunch of different Asian cities.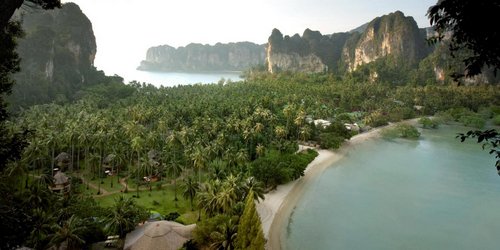 Rayavadee Krabi Thailand Resort
Rayavadee often finds itself at the top of Thailand reviews and was recently named the top Thailand resort by TripAdvisor but has really been one of the best for decades now. The Phranang Peninsula is the setting for a truly spectacular resort. This really is an eco resort and consideration is given to everything from how the buildings are nestled into the pristine environment with the loss of trees, down to how wastewater is managed.  

Special offers, reviews and more information on Rayavadee and other great Krabi Thailand Resorts
---
Known for it's spectacular cliff side hideaways and beach resorts, Phuket is a haven for quality resorts. You will find some outstanding value with easy access via the international airport. 
Phuket Travel Guide
---
The Koh Phi Phi Thailand Resorts are idealized on computers screen savers around the world. Below is the video bliss list of some of the best Koh Phi Phi resorts beginning with the Outrigger. Click the link above to check them out.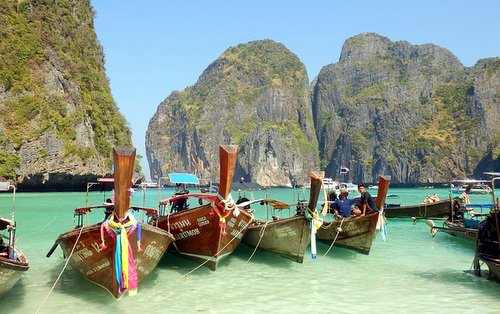 Best Koh Phi Phi Resorts
---
---
Mantra Samui Resort
Mantra Samui Resort is a new addition to the Thailand Bliss List and has been receiving outstanding reviews for some time now - especially from couples. Honeymooners love this place!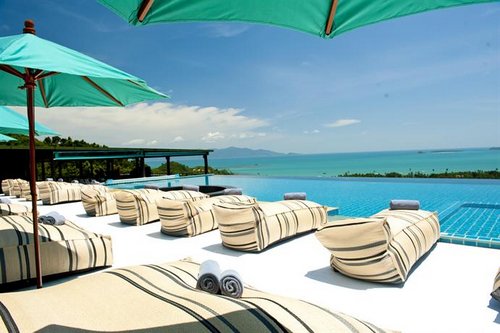 Mantra Samui Resort
See special offers and reviews for the Mantra
 

---
Four Seasons Resort Koh Samui
A few years ago Luxury Resort Bliss reported, "A recently opened resort that is already receiving rave reviews. A private bay, spacious villas and in the Gulf of Siam".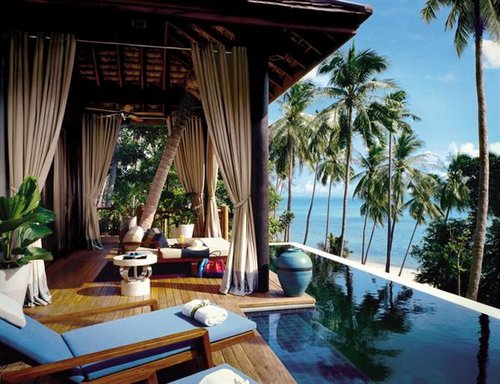 Four Seasons Resort Koh Samui
Since the opening, good reports have continued coming in and this resort has maintained an average score above 90% on Tripadvisor for the entire time. (That's quite an achievement!)
A look at the Four Seasons Koh Samui:
---
Chiang Mai is not on the beach but close to the jungle and the place to go to see elephants. Click the link above to see the best resorts in the area as well as tourist info to help plan your journey.
You can also check out the Top 25 Chang Mai Resort Deals with Reviews on TripAdvisor.
---
 Koh Tao by Koh Tao Cabana Resort

Jamahkiri Spa & Resort
Koh Tao resorts are in an island paradise. One great one is Jamahkiri Spa & Resort reviewed below. This resort is one of the best on this pretty island in the Gulf of Thailand.
---
If you love spas and they're a must for your getaway, this resort may be perfect for you. It's often chosen as one of the world's best destination spas. 

You'll find it among 7 acres of tropical gardens as well as on the beach in Hua Hin. It's 185 km south of Bangkok.

With it's focus on "greater well-being and vitality," they offer an aray of fitness, spa and holistic health facilities. They combine Eastern ancient therapies with the latest Western techniques for helping you to relax and restore. You can create a personalized program choosing treatments that are right for you.
Fitness classes include Tai Chi, Pilates, yoga and personal training. There's also an air-conditioned gym, beachfront swimming pool, steam rooms, plunge pools, hydro pools and a Watsu pool.
The Spa cuisine uses organic fruits and vegetables grown on-site. It focuses on providing low calorie, nutritious gourmet food.
The 57 guestrooms are inspired by a blend of East and West. There are some great ocean view rooms and suites that look out onto the Gulf of Thailand.

Reviewers were amazed at how great organic food can taste, liked that it was a healthy holiday but not like boot camp, said the instructors and therapists are first class, had "ultimate pampering". Most absolutely love it.

Click here for more information and the latest reviews.
---
This outstanding resort is located in Koh Lanta, Krabi, Thailand.
It's set in landscaped gardens along the crystal waters of Klong Tob Bay on the Andaman Sea.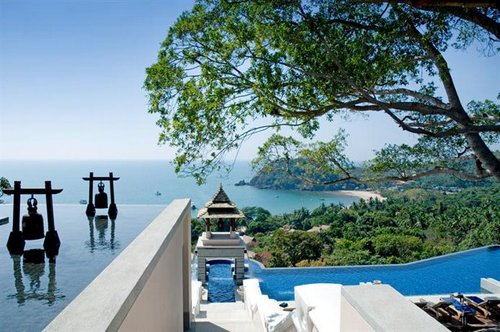 Rawi Warin Krabi Resort and Spa
There are 6 restaurants and bar. They serve seafood, Mediterranean far, pastries and baked goods, and barbecued meats. The reviews average out at about a 90% ultimate satisfaction rating.
---
Here are the recent additions to the Thailand Bliss List. 

Rabbit Resort Pattaya, Thailand
Layana Resort and Spa Ko Lanta, Thailand
Mandarin Oriental Dhara Dhevi, Chiang Mai Chiang Mai, Thailand
Four Seasons Resort Koh Samui Thailand Koh Samui, Thailand
Rocky's Boutique Resort Lamai Beach, Thailand
Ramada Resort Khao Lak Khao Lak, Thailand
The Sarojin Khao Lak, Thailand
Mantra Samui Resort Bophut, Thailand
Trisara Phuket Thalang, Thailand
Banyan Tree Samui Koh Samui, Thailand
Tongsai Bay Cottages & Hotel Bophut, Thailand
Asia /Thailand: Chiang Mai Resorts,  Phuket Resorts, Koh Phi Phi Resorts, Koh Toa Resorts, Thailand Adventures
Ever heard of the Thailand Chimpanzee Resorts? It's a popular spot and worth a look. It's a resort with monkeys! 
Transparency Disclosure: We are an independent professional review site and we receive compensation from affiliate links to only the highest quality resorts, properties and destinations. See More