Cuba Resorts
Looking for some great Cuba resorts? The resorts listed here are the best of the best. We've also included a great eco resort and a list of some other great resorts in Cuba. If you're looking for an all-inclusive resort, also check the top Cuba all-inclusive resorts. .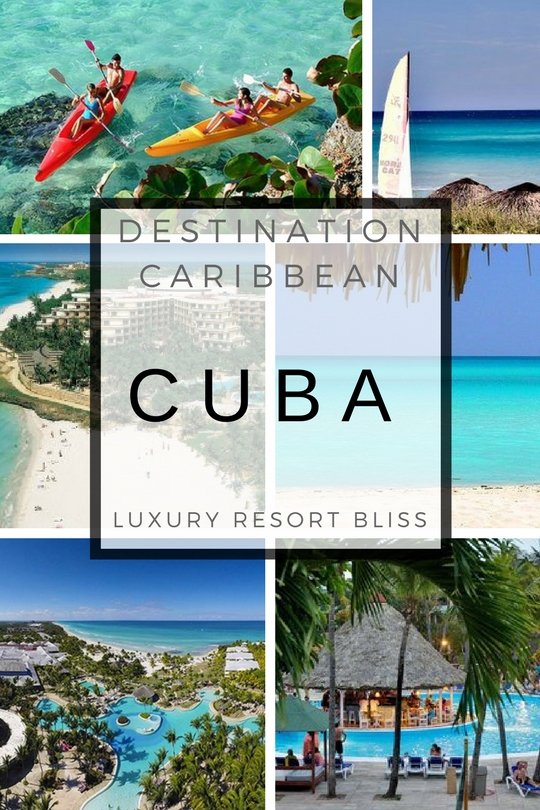 Top Five-Star Resorts in Cuba
Cuba, the island nation suspended in time, is experiencing a renaissance in its resorts scene, enchanting visitors with an alchemic mixture of old-world charm, rich culture, and luxury accommodation. These island paradises, set against the backdrop of crystal-clear Caribbean waters, picturesque landscapes, and white sandy beaches, offer a unique blend of relaxation, recreation, and Cuban culture.
Iberostar Grand Packard - Located in the heart of Havana, this five-star hotel is perfect for those looking to explore the city's historic and cultural sites. The hotel features stunning views of the Malecón and the Morro Castle, modern rooms, a rooftop pool, and exquisite dining options. This hotel is ideal for couples or business travelers looking for luxury and convenience in the city center.
Royalton Cayo Santa Maria - This all-inclusive resort located in the beautiful Cayo Santa Maria is perfect for couples looking for a romantic getaway. The resort features pristine beaches, swimming pools, various dining options, and luxurious accommodations. It is also known for its excellent customer service.
Mystique Trinidad by Royalton - Situated in Trinidad, this resort offers a blend of history and luxury. It is close to several historical sites and offers a unique and intimate vacation experience. It would suit couples and history lovers.
Iberostar Selection Varadero - Known for its stunning beachfront location in Varadero, this all-inclusive resort features several pools, a variety of dining options, a wellness spa, and activities for kids. It's perfect for families and beach lovers.
Sanctuary At Grand Memories Varadero - This adults-only resort in Varadero is perfect for couples or groups of friends looking for a relaxing and fun vacation. It offers a range of amenities including pools, restaurants, and entertainment options.
Melia Cayo Coco - This all-inclusive resort is located on a stunning white sandy beach in Cayo Coco. Known for its bungalows over a natural seawater lagoon, the resort offers a unique and serene experience. It's ideal for couples and nature lovers.
Gran Muthu Almirante Beach Hotel - Located in Cayo Guillermo, this hotel offers a perfect blend of relaxation and adventure. With beautiful beach views, it is ideal for beach lovers and families.
Mystique Habana by Royalton - This all-inclusive resort in Havana combines the charm of the old city with modern luxury. It's perfect for couples and families looking to explore Havana while enjoying top-notch accommodations.
Melia Península Varadero - This all-inclusive resort in Varadero offers beautiful rooms, multiple swimming pools, a variety of dining options, and a host of activities for adults and children. It's perfect for families or groups of friends.
Find the best deal, compare prices, and read what other travelers have to say at Tripadvisor
As an Australian traveling with my Canadian wife and family, I did not have any problems traveling and staying at a Cuban all-inclusive resort. 
However, for Americans there are some restrictions. Check with the consulate before you book. 
Ricky and April in Cuba (Our Cuban Adventure)
Venture outside the city, and you'll be captivated by all-inclusive beach resorts such as the Royalton Cayo Santa Maria and Iberostar Selection Varadero. These beachfront retreats, set against the stunning backdrop of azure Caribbean waters, serve as serene sanctuaries for sun-seekers. Pristine beaches, infinity pools, exquisite culinary experiences, and the possibility of adventure in every ripple of the seamark these resorts as havens of relaxation and recreation.
Video: Travel Cuba - Cuba Vacation Travel Guide
---
Varadero Resorts

The first time I laid eyes on Varadero, it wasn't the resort brochures or the well-crafted tourism advertisements that had lured me there, but rather a promise I had made to myself. A promise to seek out something unique and authentic, to escape the humdrum of my everyday life and to lose myself in the rhythm of a new land.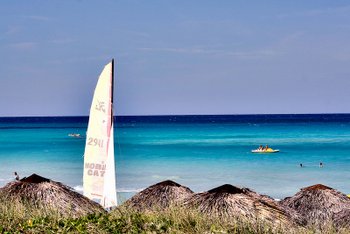 Varadero Cuba
Varadero is the most famous part of the Cuban coastline known for it's fine white sands and blue waters. On a peninsula (Hicacos), the area is strewn by many of the best resorts on the island. The Juan Gualberto Gomez International Airport is about a 15 minute ride away and receives flights from all over. 
---
Royalton Hicacos Varadero Resort & Spa
Adults Only All Inclusive
Lush, sun-drenched, and gently caressed by the warm Caribbean breeze. It was like stepping into a dream, one that was painted with hues of turquoise, gold, and emerald green.
At its heart was the Royalton Hicacos Resort & Spa, my home for the stay. A resort where luxury blends effortlessly with the island's innate charm and beauty. Imagine waking up every day to the soothing sound of the waves kissing the white sandy beaches, savoring breakfast as you watch the sun's golden rays dance on the tranquil water.
The resort itself was all about subtle grandeur and uncompromising comfort. The rooms were tastefully furnished, boasting views that I knew I'd miss dearly once back in the concrete canyons of New York. But it was the service that stood out, every single staff member wore a genuine smile and left no stone unturned to ensure your comfort.
Royalton Hicacos Varadero Resort & Spa is ideally situated on the snow coloured sandy beach and promotes itself on its position as a top adults-only resort, great grounds full of bridges, waterfalls and a swim-up bars. 
With over 400 rooms and five restaurants a buffet restaurant and 4 à la carte restaurants.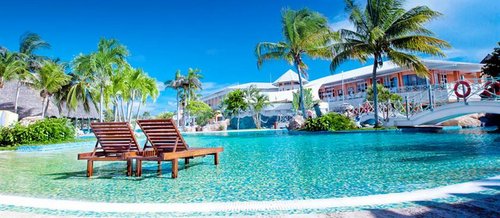 Royalton Hicacos Varadero Resort
Royalton Hicacos Varadero Resort is arguably one of the best Varadero, Cuba resorts. Reviews are excellent and have been for years. This is an adults only all inclusive resort. 
Beachfront in Varadero, it has a full-service spa and excellent diving program.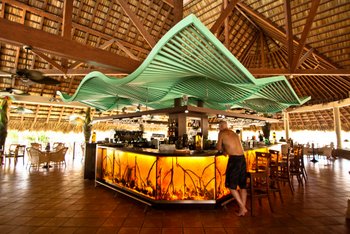 There is a good choice of restaurants with local or international cuisine with a joyful atmosphere. The Spa has quality restorative treatments and a professional massage team available.

More information and latest reviews for Royalton Hicacos Varadero Resort & Spa.
Varadero is not just about luxury resorts, it is also a destination that encourages you to unwind and engage with its culture, its people. I found a vibrant local music scene where salsa rhythms floated on the evening air, enticing you to move, to lose yourself in the dance. A local fisherman, Miguel, taught me the art of fishing using age-old methods, his sun-wrinkled smile a testament to a life well lived by the sea.
If you, like me, are a foodie at heart, Varadero will not disappoint. The all-inclusive dining at the resort offered a stunning array of global cuisines. Yet, it was the local eateries where I found the true taste of Cuba. I still remember the incredible flavor of a simple plate of ropa vieja I enjoyed at a small family-run eatery off the beaten path, the meat so tender and packed with flavors that it melted in my mouth.
If you're a young, adventure-seeking traveler who loves immersing in local culture while enjoying the perks of a luxury resort, the Royalton Hicacos Resort & Spa in Varadero, is an excellent choice. But, if you're looking for a more intimate, less busy environment, you may want to consider the Melia Cayo Coco, a smaller resort known for its quiet, serene environment, located on a stunning isolated island.
Review: Royalton Hicacos, Varadero, Cuba
Location: 4/5 Nestled on the stunning white sandy beaches of Varadero, the location of Royalton Hicacos is almost idyllic. It offers a tropical getaway, with vibrant surroundings and natural attractions. However, being situated on a peninsula could mean that it might take a bit more time to reach certain inland destinations in Cuba.
Accommodation: 4.5/5 The Royalton Hicacos prides itself on its luxury accommodations. With 404 rooms and suites, guests can expect high-thread count sheets, premium mattresses, and modern amenities. The views are also said to be magnificent. However, the specific nature and size of rooms are not elaborated on in the details.
Amenities: 5/5 The resort boasts a myriad of amenities including 8 restaurants, 6 bars, a spa, a fitness center, and a golf course. The dining options cover both international and local specialties, catering to various tastes. Additionally, the Royalton Hicacos promotes a variety of activities that one can indulge in during their stay.
Service: 5/5 Royalton Hicacos has won awards for its quality service and exceptional guest experience. Repeated recognition from TripAdvisor® attests to the resort's commitment to attention to detail and high-quality service. Furthermore, the mention of "Safety-Assured Vacations" implies their dedication to ensuring the health and well-being of their guests, particularly during these uncertain times.
Value for Money: 4/5 Though specific prices are not mentioned, the extensive range of amenities, services, and luxurious accommodations provided by Royalton Hicacos would suggest a high-end resort experience. However, the value for money would heavily depend on the specific price point at which these services are offered.
Food pros and cons
Pros:
Variety: The variety of dining options available at Don Pasqual offers guests an array of cuisines and dining experiences to choose from. This includes authentic Caribbean flavors, gourmet dishes, and international favorites.
All-Inclusive: The all-inclusive nature of the dining means that guests can freely explore these different culinary experiences without having to worry about additional costs.
24-hour Room Service: For guests seeking an intimate dining experience within the comfort of their rooms, the 24-hour room service is an excellent feature.
International Drinks: From cocktails to international and local brand liquors, beers, and house wines, there's a vast selection of drinks to accompany your meals or to enjoy at one of the resort's bars.
Cons:
Lack of Customization: While the variety of dining options is a definite pro, guests with specific dietary needs or preferences may find it difficult to customize their meals.
Potentially Crowded: During peak times, the various dining establishments could become crowded, leading to longer waiting times.
---
Iberostar Varadero Cuba Resort
Iberostar Varadero, nestled amidst a verdant tapestry of lush greenery, stood as a testament to the harmony between nature's embrace and architectural elegance. As I strolled along the pristine cream-sand beach, the rhythmic melody of crashing waves serenaded my senses. The beachfront setting, an enchanting backdrop for sun-soaked adventures, invited me to lose myself in the embrace of the Caribbean sea.
Review of Iberostar Selection Varadero
Location: 4.5/5 Iberostar Selection Varadero enjoys an enviable location, with the crystalline waters of the Caribbean on one side and the lush Varahicacos natural reserve on the other. Its proximity to Varadero Beach and accessible distance from the city center add to its allure. The only minor drawback is its distance from Havana's main attractions, which might be a concern for some.
Accommodation: 4.7/5 The resort offers comfortable and spacious rooms and suites, which boast elegant decor and modern amenities. The stunning views of the sea or the tropical gardens from the rooms make your stay more refreshing. However, the style may be somewhat traditional for those with a preference for ultra-modern aesthetics.
Amenities: 4.8/5 Iberostar Selection Varadero shines in its offerings of amenities. From the relaxing SPA Sensations with its outdoor pool, water jets, and variety of treatments to the fun-filled Star Camp for kids, it keeps all ages entertained. A total of five restaurants and bars provide an array of gastronomic delights, with highlights being the El Bosque Gourmet Restaurant and the Manzoku Japanese Restaurant. There's also a tennis court and spaces for weddings. The area for improvement could be expanding the wellness facilities to include a fully equipped fitness center.
Service: 4.6/5 The service at Iberostar Selection Varadero is reported to be top-notch, with staff often praised for their helpfulness and responsiveness. However, occasional issues with service speed during peak hours prevent this category from earning a full score.
Value for Money: 4.5/5 With its stunning location, comfortable accommodations, wide array of amenities, and excellent service, the Iberostar Selection Varadero offers good value for the price it charges. Some guests, however, might find dining options slightly expensive, impacting the score slightly in this category.
Overall, Iberostar Selection Varadero is a fantastic resort for families and couples alike, particularly those who enjoy water sports, tranquil surroundings, and quality amenities. It offers a charming blend of relaxation and entertainment in one of the most picturesque settings in Cuba. However, if you're more into an urban setting or wish to frequently explore the city life of Havana, you might want to consider options closer to the city.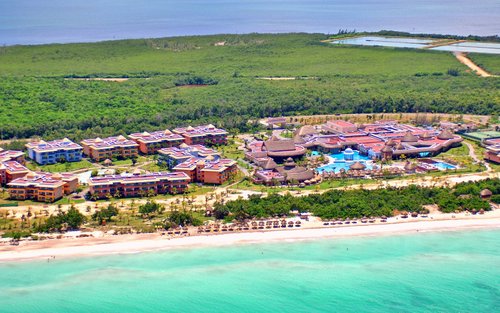 Iberostar Varadero
The Iberostar is a consistent award winner, even making the list for the best all-inclusive resorts in the world. The 5-star all-inclusive resort is located on a secluded beach in Varadero about 20 minutes from downtown. There are 4 pools, 5 restaurants, spa facilities, kid's club, entertainment, and land and water sports.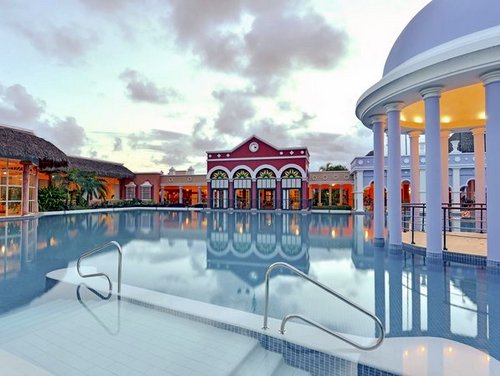 Iberostar Varadero Cuba Resort
A Gastronomic Symphony
The resort's culinary offerings were a symphony of flavors, promising a sensory journey through international and local cuisines. The Japanese à la carte restaurant transported me to the Land of the Rising Sun, where delicate sushi rolls and sizzling teppanyaki ignited my taste buds. Ambrosio, the international buffet restaurant, presented a feast for the senses, with a plethora of delectable options for breakfast, lunch, dinner, and late-night snacks. The culinary prowess of Iberostar Varadero left no craving unsatisfied.
There are 386 guest rooms spread throughout 11 3-story buildings. They are surrounded by gardens and have a balcony or terrace.

Reviewers say: amazing evening shows, great for a wedding, staff extremely helpful, immaculate rooms, fantastic beach.
More information of the Iberostar Varadero Resort. Latest reviews here.

---
Hotel Melia Varadero Cuba All Inclusive Resort
The pyramid shaped Melia is set in the heart of Varadero Beach near Varadero Golf Club with great beach views and access in almost any direction.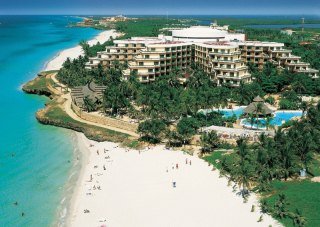 Melia Varadero Cuba All Inclusive Resort
Families can find especially good inclusive packages which include an activities program for children.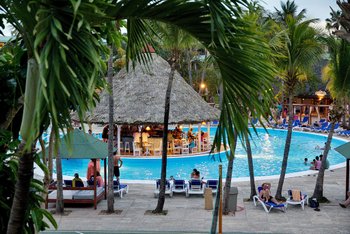 We are finding this is a resort on the improve especially with their entertainment and food options. Many happy and satisfied families prompted the inclusion in our best Cuban Resorts list. The Melia also picked up a Certificate of Excellence in 2014 from TripAdvisor for continued good service.
More information, booking and deals for Hotel Melia.
---
Paradisus Varadero Resort & Spa
I've decided to weave my tale of my week-long escape to the enchanting shores of Paradisus Varadero Resort & Spa, a refuge nestled in the ethereal beauty of Cuba's Playa Azul. If you're an adventurous spirit, seeking a tranquil setting infused with authentic cultural experiences, this story is for you.
My journey began as I stepped off the plane at the Juan Gualberto Gómez International Airport. The scents of the island hit me like a tropical sonnet; the salty tang of the sea breeze mixing with the rich aroma of Cuban cigars. My first stop - the Paradisus Varadero Resort & Spa, just a short drive from the airport, cradled in the untouched corner of Rincón Francés.
I remember my first glimpse of the resort, a testament to the natural luxury. The hushed whispers of the palm fronds overhead, an azure cove-shaped beach, and an ever-stretching tapestry of emerald green greeted me. Every corner whispered tales of nature's best-kept secrets. I couldn't help but laugh in disbelief. I'd finally found Eden, and it was only 34 kilometers from the airport!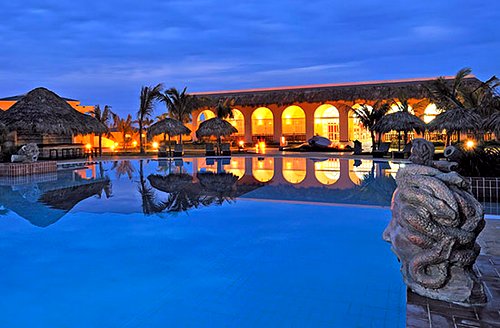 This 5-star resort is on the beach and a half hour from the airport. It's in Varadero and all-inclusive. There's a huge pool (with children's section), 4 restaurants, entertainment, diving school, water sports, tennis, horseback riding, land sports, fitness, a health center and more.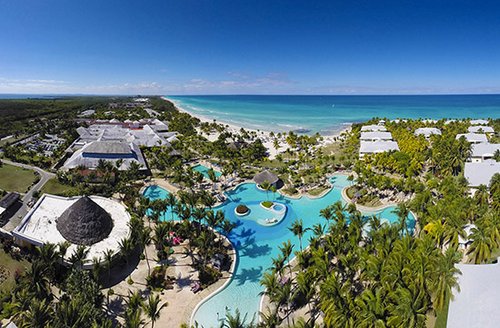 View of the hotel - Hotel Paradisus Varadero
There are 421 rooms, suites and villas. They overlook the tropical gardens and have a balcony or terrace.

Reviewers say: excellent service and attentive staff, long beaches, great pool, rooms need updating, great kid's club. Latest reviews here.
More information or booking for Paradisus Varadero.
If you're a foodie like me, the resort's culinary scene will transport you on a gastronomic journey, and I guarantee you won't want to return. My taste buds took a tango lesson with each bite of the succulent Ropa Vieja, a local dish that seemed to embody the vibrant spirit of Cuba on a plate. Oh, and let's not forget the international fare. My senses are still awash with the taste of the sumptuous sushi I savored at the Sakura Restaurant.
During the day, I embraced the adventurer within, exploring the colonial charm of Havana and the architectural marvels of Cienfuegos. The nights, however, were reserved for the resort's 'Royal Service'. The intimacy of the adults-only experience with personalised services and lush suite transformed me from a mere guest to a Cuban royalty.
Perhaps, one of the most exhilarating days was when I took a swing at the Varadero Golf Club. As someone who has difficulty distinguishing a birdie from a bogey, the patient staff made my day both enjoyable and memorable. And the view from the course? Picture a tropical sun dipping below a turquoise horizon while you take that perfect shot. Mesmerizing.
One may argue that the resort is not ideal for everyone. Those seeking an urban landscape dotted with bustling nightlife and city buzz might find Paradisus a tad too idyllic. In that case, you might fancy exploring Meliá Cohíba in Havana, a true epitome of cosmopolitan luxury.
Yet, as I bid adieu to Paradisus Varadero Resort & Spa, my heart brimmed with memories - the laughter echoing from the beach, the taste of sun-kissed fruits, the whispers of the ocean waves, and the warm smiles of the people who had become like family. It was a week of sheer serenity interwoven with exciting adventure.
So, here's my advice, dear wanderer: If you're longing for an escape where nature, culture, and luxury harmoniously converge, book your flight, pack that bag, and embrace the paradisiacal charm of Paradisus Varadero Resort & Spa. See you on the beach!
Another great Paradisus Resort is the Paradisus Princesa del Mar Resort & Spa. It also gets great reviews and is a luxury 5 star resort. 
---
---
Holguin Cuba Resorts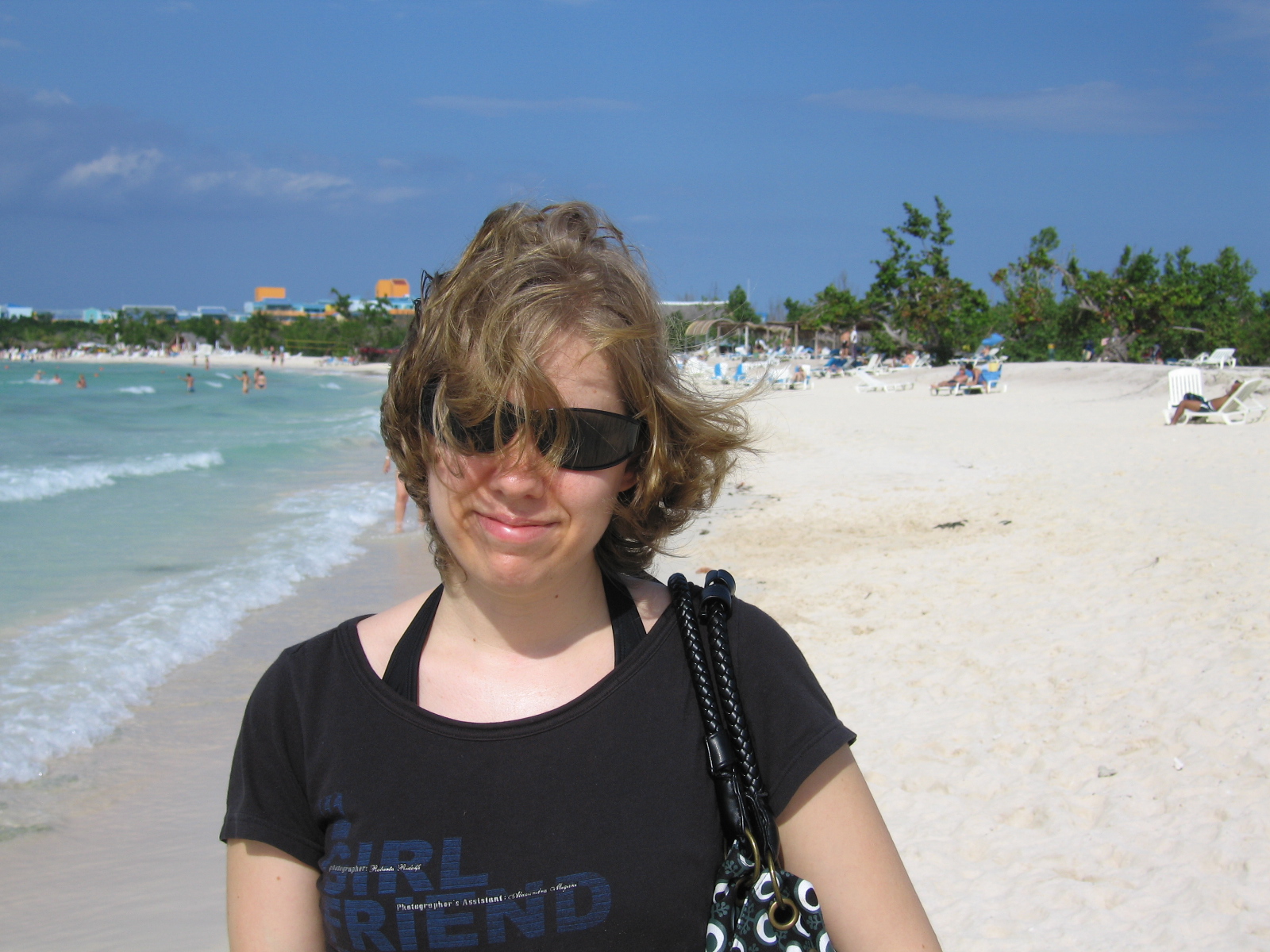 Video: Top Things to do in Holguin, Cuba
Paradisus Rio De Oro Cuba Holguin Resort
This 5 star all inclusive resort is in Holguin on the beach. It's one hour from the airport.There's an international diving school, water sports, 3 tennis courts, gym and health center, 5 restaurants, karaoke and a swimming pool with a children's area.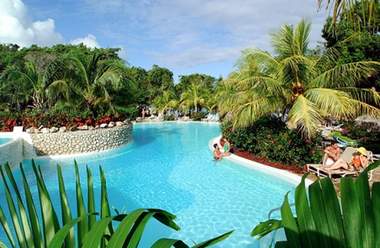 Rio De Oro Cuba Holguin Resort
There are 300 guestrooms and suites. They have balconies or terraces. Reviewers say: efficient and friendly staff, great food, spacious rooms, ask for a room on the top floor on a corner, great for couples.

More information, bookings and latest reviews for Paradisus Rio de Oro. 

---
Cameleon Villas Jibacoa Cuba Eco Resort
If you're interested in an environmentally friendly resort, this 3 star resort is in Jibacoa. It's all-inclusive and right on the beach.
There's nightly entertainment, land sports, pool, dance lessons, scuba clinic and more. There are 110 rooms.
Reviews on TA of Cameleon Villas Jibacoa
---
Cuba Family Vacations
There are a number of other 4-star resorts you can check out for family vacations in Cuba. They also get pretty good reviews. But remember to check out our reviews also as Cuba is a developing country and star ratings are not always accurate.

Cuba Top 20 All Inclusive Resorts Reviews

Did you like the look of these Cuba resorts? If so, great! There are also more Cuba resort listings you can choose from on the right menu.
Want to change location? Try resorts in the Dominican Republic.

Stay in a Havana Hotel or Guest House
In Havana, the capital city that vibrates with the rhythm of life, hotels like the Iberostar Grand Packard and Hotel Grand Aston La Habana reign supreme. With a perfect blend of historic charm and contemporary comfort, these hotels offer stunning views of the city's iconic landmarks. They serve as opulent oases amid the city's bustling streets, offering an intoxicating blend of luxury and locality.
While this is an idea that is a little easier for non United States citizens it is possible and getting easier all the time. And while there are plenty of fancy resorts that replicate others on other Caribbean islands, Havana provides a travel opportunity distinctly different and fascination for families. 
While a hotel provides a safe and predictable stay, staying with a family in a B & B guest house allows you to see life how the Cubans see it every day.  This is a sure way to open up lines of conversation about lots of interesting and stimulating conversations about modern life. And you sure won't have any problems with kids only wanting to eat junk food and hang out at the mall. If they do want to you are sure to enjoy the adventure as well. Cruise the streets and enjoy the treats and music as the Cuban children do.

Check out the wiki on Cuban tourism here. 

💼 We cherish our independence! ✈️ Our travel recommendations are carefully researched, bias-free, and powered by human expertise by April and Ricky of LRB (we have personally researched and travelled to many of these destinations and researched others thoroughly through first-hand accounts). 🌍✨
We try to keep everything up to date, but please always do your own research and contact us if you know any issues for us to help others as best we can as a small but professionally focused team! 🧐📚⚠️