Best Colorado Ski Resorts
There are a lot of Colorado ski resorts so if you're planning to go skiing there, you'll have plenty to choose from. Below you'll find our hand-picked top ski resorts in the area.
Looking for the best Colorado Family Ski Vacation Ideas. We have also summarized the top options in the state for you and your family to enjoy a ski vacation with information about the advantages of each. We then point you towards some of the best accommodation options.

| | |
| --- | --- |
| We have also put together a review of the best Colorado family ski resort ideas. This list will help you see the advantages, ski conditions, and facilities at each of the resorts.  | Roundtrip Fares Under $199 |
The Roaring Fork Valley Aspen area is home to some of the most impressive ski areas anywhere in the world. The Aspen Mountains, Buttermilk, Snowmass and Sunlight are one of the first areas you may like to check out when planning a Colorado Ski vacation.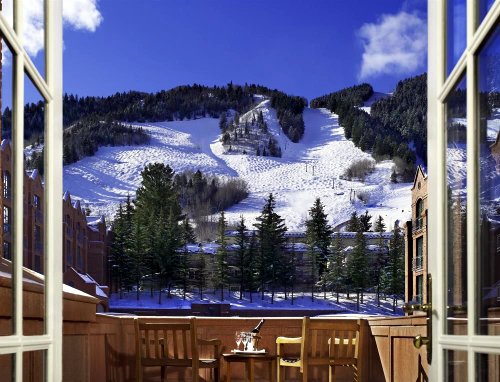 Aspen Ski Resorts
Aspen Family Ski Vacation
The style and old Victorian charm of the famous ski resort town of Aspen is legendary and frequented often by the rich and famous who continue to regard it as a plumb ski destination. One ski ticket is all that is needed to gain access to the four ski mountains from Aspen. These are Aspen, Aspen Highlands, Buttermilk and by far the most popular Snowmass which are all serviced by a regular bus schedule which won't have you waiting too long if you want to change courses during the day.
An advantage a popular destination like Aspen has is that there is good support from babysitters, to outstanding kids programs and opportunities to jump on a ski and check out nearby attractions. Together these resort locations have in excess of 300 miles of trails. Of these possibly the best mountains for families with kids are the popular Snowmass and the easy to digest Buttermilk which is known internationally as a great place to learn to ski. See top family resorts and accommodation:

Snowmass Family Ski Vacation
Snowmass is huge, and even though it only has about 7% devoted to beginners, and 55% to intermediate level, this is a lot. At the time of writing there were 21 lifts and 137 miles of trails with some devoted especially to children. With easy access from your door from the vast majority of accommodations busy transfer time is kept to a minimum - step outside your room moment. Ski lessons are also tailored to the age group and the children's individual needs.
St. Regis Aspen Resort
Great views in an awesome location for this five star resort. But it is the outstanding customer service and quiet ambiance that put it ahead of the nearby Hyatt. Excellent and helpful staff and concierge. Also has honeymoon potential.
More on the St. Regis Aspen Resort
Top 25 Aspen Resort Deals with Reviews 
---
Vail Colorado Ski Resorts
Vail Family Friendly Ski Vacation
European style Vail is the American mecca for skiing set on it's own mountain. The largest system of speedy lifts in the country whisks skiers up to slopes in the Gore Valley. There are also the ungroomed tree filled backside of the mountain and the Blue Sky Basen. Lift tickets are good at the other Vail owned resorts listed above. There are 193 trains, 346 inches of annual snowfall, and 34 lifts. You can find some cheaper accommodation out of the more than 40 000 beds but Vail in general is expensive.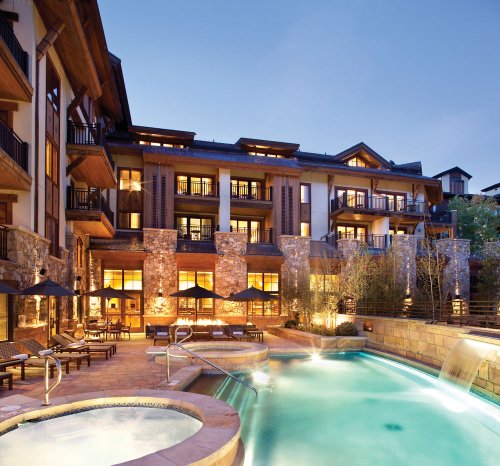 The Sebastian Vail
With such a famous name for a ski resort it's not surprising Vail attracts a lot of attention for ski vacations. Vail is easily one of the most sophisticated ski resorts as well with a huge efficient 31 lift system which can easily whisk the droves off to the slopes quickly and with ease. Masses of snow and great drops make the skiing some of the best as well.

In Vail, the number of quality resort options and the variety available  is astounding. The Ski area is actually the largest worldwide with more than 2000 hectares. 
Fly in to Denver (200km) or Eagle County regional airport (50Km)
Ritz-Carlton Club & Residences, Vail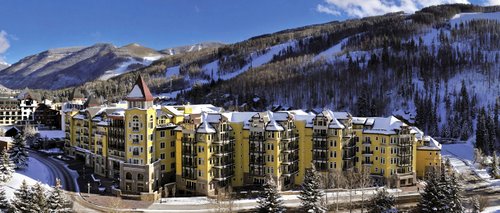 Ritz-Carlton Club & Residences
One of your top resorts in Vail is the Ritz Carlton. Enjoy a free ski shuttle. This will give you enough time to relax in  at the spa tub or have an après-ski drink. This resort, while having high level service, also provides kitchens and the like. Rent and store your ski gear here as well.
VIDEO: Four Seasons Resort Vail Colorado, Ritz Carlton Bachelor Gulch and Westin Riverfront Hotel Review

Sonnenalp Resort Of Vail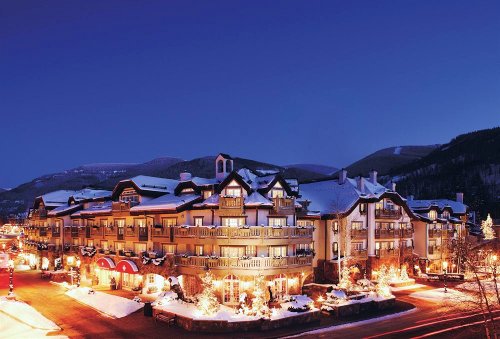 Sonnenalp Resort Of Vail
This resort gets our vote in Vail because of it's class. Big fashionable rooms and bathrooms. Delicious breakfasts and outstanding service all round. Has excellent winter honeymoon possibilities.
More on Sonnenalp Resort Of Vail.
VIDEO: Happy Holidays from the Sonnenalp Hotel in Vail, Colorado
---
Telluride Colorado Ski Resorts
Vail Family Friendly Ski Vacation
European style Vail is the American mecca for skiing set on it's own mountain. The largest system of speedy lifts in the country whisks skiers up to slopes in the Gore Valley. There are also the ungroomed tree filled backside of the mountain and the Blue Sky Basen. Lift tickets are good at the other Vail owned resorts listed above. There are 193 trains, 346 inches of annual snowfall, and 34 lifts. You can find some cheaper accommodation out of the more than 40 000 beds but Vail in general is expensive. Click here to explore the top Colorado Family Ski Vacation Ideas at Vail Resorts and accommodation options.
Telluride and Mountain Village are known as some of the most beautiful resorts in the United States. Although mostly a secret insider place where you can easily find space for yourself anytime of the year.
Box Canyon really is an amazing location for some great ski resorts set by a quaint ski town. With 810 hectares and a drop of 3,845 feet you wont miss out on outstanding snow experiences as well.

Top 25 Telluride Resort Deals with Reviews  TA

The Hotel Telluride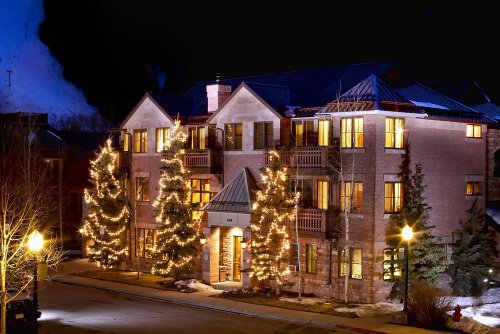 The Hotel Telluride Colorado Ski Resort
Great value honeymoon or family vacation resort. This boutique resort is adored by the guests who stay there to soak up the cozy atmosphere. Big fireplace hot cider and cookies right in downtown Telluride.
---
Steamboat Colorado Ski Resorts
Steamboat Family Ski Vacation
Steamboat is another of the classic family spots. There is a free shuttle from the nearby town with cheap motels but most stay at the resort which is less glitzy and expansive than others or in the condos and order. The slopes on Steamboat offer the opportunity for riders of different levels to ride the lifts together and then meet at the bottom to go again. This feature is appreciated by some families. 20 lifts and 142 trails.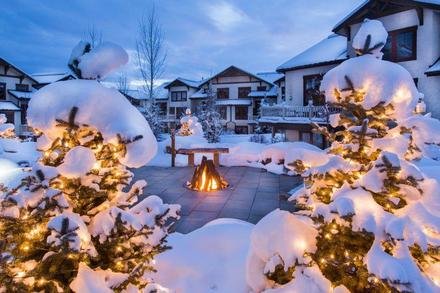 Steamboat is one of our first picks when it comes to family friendly ski resorts in Colorado.
---
Crested Butte Ski Resorts
The Club Med here is dedicated to families but there is also a lot of Condo style accommodation in this comparably rustic setting at the base of this mammoth peak. Part of that big peak is dedicated to beginners 85 trails serviced by 15 lifts rising to over 12000 feet. A great place for an authentic experience and a taste of the old world before the glitz.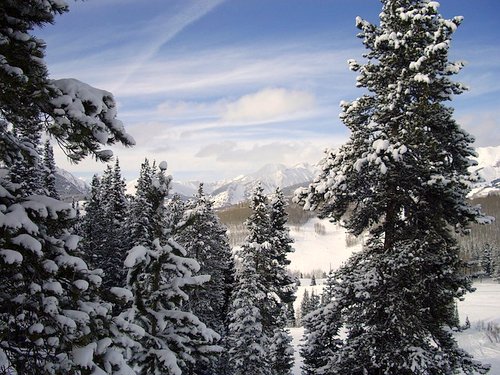 Possibly the best "extreme" ski resorts in the area on a smaller scale than some of the other more well known resorts. This resort also has the advantage of having one of those cute Victorian little ski villages as well.
Crested Butte hotel deals finder

The Elevation Hotel & Spa
Ski to the doorstep of this outstanding family resort hotel. We think this resort is a step up from the Marriott and Club Med nearby. With all the ski facilities right there, comfortable (if not outstanding) rooms and great friendly service make this the standout.

---
Wolf Creek Colorado Ski Resort
Wolf Creek Ski Area is an amazing ski destination that you are likely to find lots of space in. In total there are 647 hectares of ski and 7 lifts. 
---
Keystone Colorado Budget Ski Resort
Another great Colorado family friendly ski resort is Keystone. While the ski area is more than big enough (massive) one of the Keystone it's success is a an efficient new lift system and a great village.
Keystone Family Ski Vacation
A resort that really is about the family and on and off the slopes activities that turn this place into a wonderland. Children can enjoy a snow fort, caves and tunnels and a Tuesday night parade with torchlights, teen clubs, ice skating. Family ski classes for you to learn together. this is a place where you are never going seem out of place with your family in one dedicated place away from towns and other distractions. 21 lifts, 87 trails and accommodation is available in either Snowmass or Aspen. 
---
Beaver Creek Colorado
Flashy and known by the Jetset, Beaver Creek is the resort esteemed by the less budget conscious. Luxury from arrival to departure with excellence in service a top priority. 
Beaver Creek hotel deals finder

Beaver Creek Family Ski Vacation
Only 10 miles from Vail the classy and opulent Beaver Creek sets the standard in Colorado for service. Ski passes here also pass there at Vail and Breckenridge. There is a special kids program with a devoted restaurant and godala for the little rug rats (brats - kids). At Beaver Creek instructors are also guides At the resort you will find a different activity each night. Accommodation ranges a ski out hotel to luxury, private chef type, luxury options. About 30% is devoted to beginners and 40% to intermediates of the 146 trails and 16 lifts.
---
Brackenridge Family Ski Vacation
Brackenridge is home to an abundant amount of ski and out lodges that make life easy for the family. The only hurdle for some families is that altitude of 9, 600 feet at base and rising from there may present an issue for some. The altitude however does offer the advantage of added snowfall up there above the treeline. A big resort with 27 lifts going out in four directions, including 15% coverage for beginners. Pipes for kids as well as an annual snowmaking championship. See top family accommodation options in Breckenridge.

Copper Mountain Ski Resort
Evolving like a phoenix from a local truck stop this resort has risen to new heights from the pedestrian only village. With skiers of all levels, sleigh rides, tubing, and a snow skate park it has also become kid friendly. 22 lifts service 125 trails. At union creek there is a cute schoolhouse with where kids are shown how to ski from riding down a slide from the second floor and area specifically set aside for families to learn together without speedsters whizzing by. 

Winter Park
Winter Park Family Ski Vacations
The family resort of Winter Park is the oldest, one of the biggest, and one of the closest to Denver Airport (85 miles). Don't make the mistake of overlooking this gem which is extremely well regarded in the ski community and by families. With over 350 inches of snowfall. Accommodation is available at Motels and Condos slopeside and at nearby Winter Park township and Fraser.
Ski Package Deals
World's Top 50 Most Popular Ski Destinations on TripAdvisor
Top 25 Most Popular Canada and United States Ski Destinations

Think Snow! Great Ski Deals. Book now on Expedia!
More Ski Resorts: 

| | |
| --- | --- |
| Popular USA Ski Resorts | International Ski Resorts |
Share Your All-Inclusive Adventures and Questions! 🌴 Have a memorable experience from a luxury all-inclusive vacation? We'd love to hear it at Luxury Resort Bliss. We're on the lookout for top-quality, insightful tales that'll inspire our community. Dive in and be a part of our sun-soaked stories! 🌊🍹✨
The story is a fictionalized account founded on travel expertise, research, and experience. Always refer to recent guest reviews and perform due diligence before booking.
💼 We cherish our independence! ✈️ Our travel recommendations are carefully researched, bias-free, and powered by human expertise by April and Ricky of LRB (we have personally researched and travelled to many of these destinations and researched others thoroughly through first-hand accounts). We also have put in the hard miles, and Ricky has worked for decades for resort and hotel chains  Hyatt, Hilton, Shangri-La and Radisson before starting Luxury Resort Bliss in 2007. 🌍✨ Unlike some other resort review websites we are concerned on the guest experience rather than mere corporate interest.