Best Colorado Ski Resorts
There are a lot of Colorado ski resorts so if you're planning to go skiing there, you'll have plenty to choose from. Below you'll find our hand-picked top ski resorts in the area.

| | |
| --- | --- |
| We have also put together a review of the best Colorado family ski resort ideas. This list will help you see the advantages, ski conditions, and facilities at each of the resorts.  | |
Find the best flight deals to your luxury resort with Kayak Flights
The Roaring Fork Valley Aspen area is home to some of the most impressive ski areas anywhere in the world. The Aspen Mountains, Buttermilk, Snowmass and Sunlight are one of the first areas you may like to check out when planning a Colorado Ski vacation.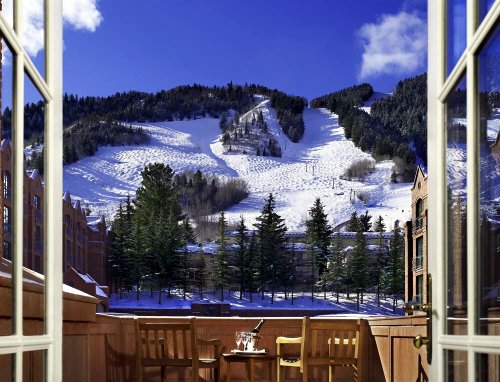 Aspen Ski Resorts
St. Regis Aspen Resort
Great views in an awesome location for this five star resort. But it is the outstanding customer service and quiet ambiance that put it ahead of the nearby Hyatt. Excellent and helpful staff and concierge. Also has honeymoon potential.
More on the St. Regis Aspen Resort
Top 25 Aspen Resort Deals with Reviews 
---
Vail Colorado Ski Resorts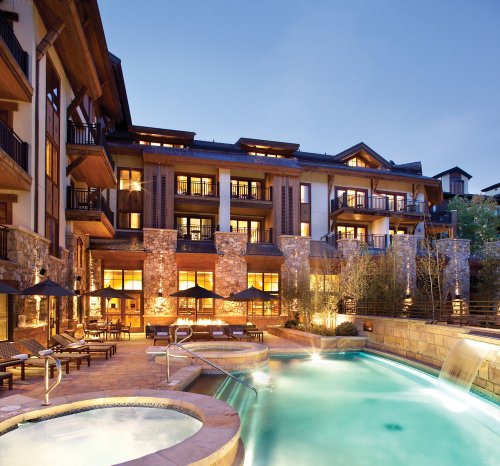 The Sebastian Vail
With such a famous name for a ski resort it's not surprising Vail attracts a lot of attention for ski vacations. Vail is easily one of the most sophisticated ski resorts as well with a huge efficient 31 lift system which can easily whisk the droves off to the slopes quickly and with ease. Masses of snow and great drops make the skiing some of the best as well.

In Vail, the number of quality resort options and the variety available  is astounding. The Ski area is actually the largest worldwide with more than 2000 hectares. 
Fly in to Denver (200km) or Eagle County regional airport (50Km)
Ritz-Carlton Club & Residences, Vail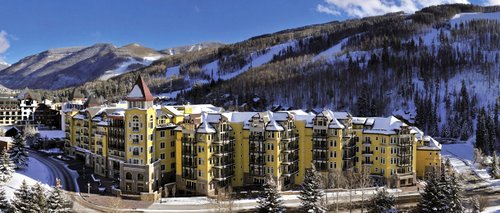 Ritz-Carlton Club & Residences
One of your top resorts in Vail is the Ritz Carlton. Enjoy a free ski shuttle. This will give you enough time to relax in  at the spa tub or have an après-ski drink. This resort, while having high level service, also provides kitchens and the like. Rent and store your ski gear here as well.
VIDEO: Four Seasons Resort Vail Colorado, Ritz Carlton Bachelor Gulch and Westin Riverfront Hotel Review

Sonnenalp Resort Of Vail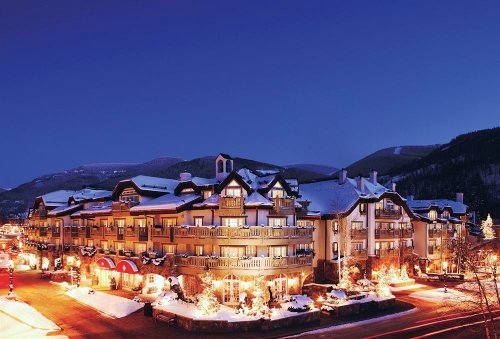 Sonnenalp Resort Of Vail
This resort gets our vote in Vail because of it's class. Big fashionable rooms and bathrooms. Delicious breakfasts and outstanding service all round. Has excellent winter honeymoon possibilities.
More on Sonnenalp Resort Of Vail.
VIDEO: Happy Holidays from the Sonnenalp Hotel in Vail, Colorado
---
Telluride Colorado Ski Resorts
Telluride Colorado from Peak Travels on Vimeo.
---
Telluride and Mountain Village are known as some of the most beautiful resorts in the United States. Although mostly a secret insider place where you can easily find space for yourself anytime of the year.
Box Canyon really is an amazing location for some great ski resorts set by a quaint ski town. With 810 hectares and a drop of 3,845 feet you wont miss out on outstanding snow experiences as well.

Top 25 Telluride Resort Deals with Reviews  TA

The Hotel Telluride
The Hotel Telluride Colorado Ski Resort
Great value honeymoon or family vacation resort. This boutique resort is adored by the guests who stay there to soak up the cozy atmosphere. Big fireplace hot cider and cookies right in downtown Telluride.
---
Steamboat Colorado Ski Resorts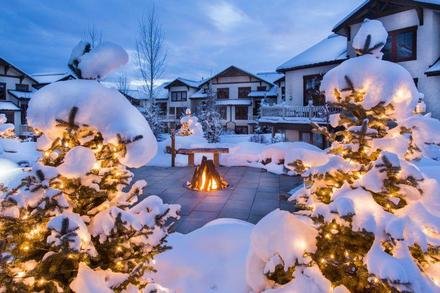 Steamboat is one of our first picks when it comes to family friendly ski resorts in Colorado.
Steamboat Springs hotel deals finder

---
Crested Butte Ski Resorts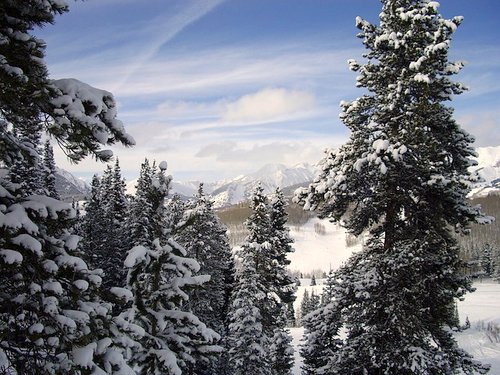 Possibly the best "extreme" ski resorts in the area on a smaller scale than some of the other more well known resorts. This resort also has the advantage of having one of those cute Victorian little ski villages as well.
Crested Butte hotel deals finder

The Elevation Hotel & Spa
Ski to the doorstep of this outstanding family resort hotel. We think this resort is a step up from the Marriott and Club Med nearby. With all the ski facilities right there, comfortable (if not outstanding) rooms and great friendly service make this the standout.

---
Wolf Creek Colorado Ski Resort
Wolf Creek Ski Area is an amazing ski destination that you are likely to find lots of space in. In total there are 647 hectares of ski and 7 lifts. 
Wolf Creek Ski Area hotel deals finder

---
Keystone Colorado Budget Ski Resort
Another great Colorado family friendly ski resort is Keystone. While the ski area is more than big enough (massive) one of the Keystone it's success is a an efficient new lift system and a great village.
---
Beaver Creek Colorado
Flashy and known by the Jetset, Beaver Creek is the resort esteemed by the less budget conscious. Luxury from arrival to departure with excellence in service a top priority. 
Beaver Creek hotel deals finder

---
Copper Mountain Ski Resort
Ski Package Deals
World's Top 50 Most Popular Ski Destinations on TripAdvisor
Top 25 Most Popular Canada and United States Ski Destinations

Think Snow! Great Ski Deals. Book now on Expedia!
VIDEO: Top 10 Ski Resorts In North America
More Ski Resorts: 

| | |
| --- | --- |
| Popular USA Ski Resorts | International Ski Resorts |