All Inclusive Peru Beach Resorts
The best Peru Beach Resorts (Peruvian) are located in about five separate resort areas and also in the larger cities and across the more than 2000 km of coastline.
While it is true that Peru is better known for Machu Picchu, the Incas capital, of Cusco, the Amazon, and Lake Titicaca the beaches of Peru are also worth consideration for a resort vacation.
 All-Inclusive Peru Beach Resorts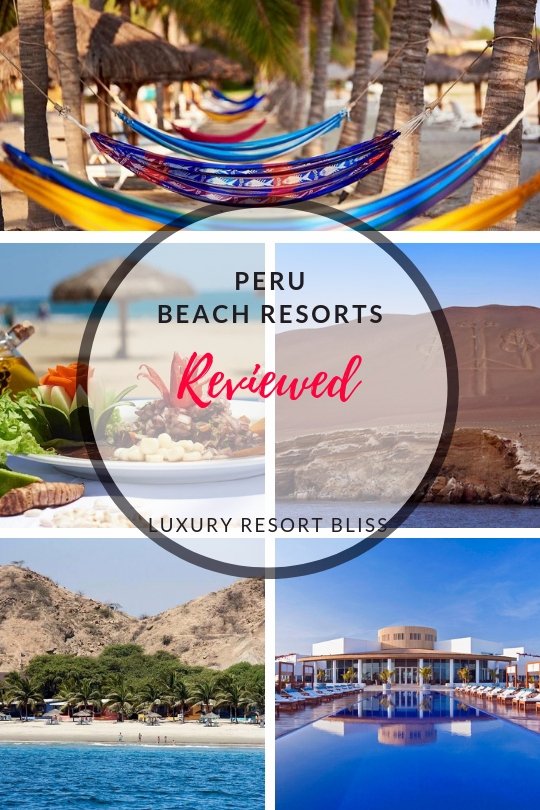 Best Peru Beach Resorts
Best Peru Beach Resorts
JW Marriott Hotel Lima (best 5-star Peru Beach Resort)
Mirasur Resort - top 5-star Peru Beach Resort
Punta Sal Suites & Bungalows Resort (Top Tumbes Family Friendly Puru Beach Resort)
Casa Andina Select Zorritos Tumbes
VPX Hotel
Los Corales (Best All-inclusive Pury Beach Resort)
Hotel Smiling Crab
Top 25 Beach Resorts in Peru - best deal, compare prices, and read what other travelers have to say
The beaches are stunning and incredibly diverse from one end to the other. In the tropical north of the country towards the Ecuadorian border there is a warm dry climate.

The southern part of the coastline is even dryer, and the desert conditions almost ensure a sun filled vacation or honeymoon. Surprisingly much of the Peruvian population is located in this area.
Video: 10 Best Beaches in Peru | Travel Video | Travel Guide | SKY Travel
When to Go to Lima Peru
The climate on Peru coastline varies between the north and the south. As we mention below some areas to the south of Lima have some of the driest deserts in the world. Needless to say you don't have to worry too much about rain, but for what it's worth June is the wettest month. The winter is also a busy time for travel in Peru as many come this time of the year to avoid the rain and humidity in the mountains. Humidity on the cost remains at about 80 per cent year round.

Resorts near Panta Sal
In the northern coastline is perhaps the most romantic and exotic of the beaches.  This is a little slice of paradise where the resorts are of an international standard offering up some of the whitest sand and calm waters.
There are also a lot of activities to get involved in around the water here including whale watching from June until October.
Video: Punta Sal beach the beauty of the coast of Peru
Punta Sal Suites & Bungalows Resort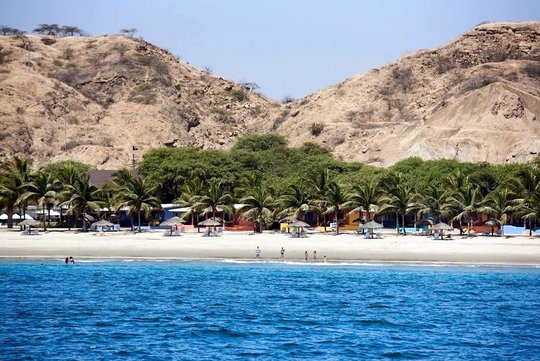 Punta Sal Suites & Bungalows Resort
In the North of the country in the Tombes region against the Ecuadorian border is Punta Sal Suites & Bungalows Resort.
This is a fully contained resort that will provide almost anything you need which is spread out over a massive 45 hectares including a long streak of beach.
This close to the equator you can expect some pretty good some pretty nice weather all the year round.
Step out onto the beach and enjoy the unforgettable sunsets and water activities including, yachting, fishing, whale watching, bird watching and horseback riding .
More information and special offers on Punta Sal Suites & Bungalows Resort
---
Lima Beach Resorts

Miraflores is the urban beach area in the city of Lima known as Costa Verde and while it is not the most beautiful beach in Peru, or even in Lima it is the most well known because of the unique cliff-line that follows it.  The beach has a lot of nice apartments which have great views looking out to the hundreds of para-sailors and surfers who populate the shoreline.
More information on the best resorts and hotels in Lima Reviewed

JW Marriott Hotel Lima

Because there is such a contrast with the number and quality of resorts all along the coastline of Peru, we cant help but include the beach resorts that stand out from the rest.
The JW Marriott Hotel Lima in the Miraflores beach area is a little pricer than other hotels and resorts.
More information and special offers on JW Marriott Hotel Lima

Hotel Paracas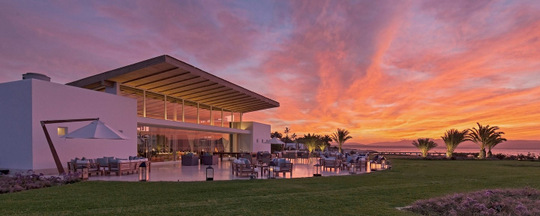 Hotel Paracas
If staying at the driest desert in the world seems like a fascinating slant on a beach vacation to you than a visit to the Paracas National Reserve to the south of Lima  is for you.

The beachfront dessert is within a few hours reach of Lima where you will get to explore a wide array of wildlife in its pristine habitat.
This 120 room resort hotel is first class all the way and has a wonderful spa,  a private dock, and some of the best cuisine around. and exciting experiences that will allow you to be in touch with nature.I kayak or take rides in a catamaran.
Special offers and reviews on Hotel Paracas

For something a little different and Eco-friendly you can jump a  luxury yacht to to, visit the  Ballestas Islands sanctuary and enjoy seeing the sea lions and penguins.

Huanchaca
The fishing town of Huanchaca has its own surfing reserve. Then if you are a keen surfer this resort is sure to Pique your interest. Summer here can get quite busy with lots of surfers vying for the best wave then if you are here for the lessons its perhaps not the best time.
All-Inclusive Peru Beach Resorts
Peru is a wonderful country with many diverse landscapes, from the Amazon rainforest to the high mountains of the Andes.
The beach resorts in Peru are a perfect choice for those who want to combine their beach vacation with some sightseeing and adventure. Peru has some of the most beautiful beaches in South America, with white sand and clear blue water.
Below are some of the most popular all-inclusive beach resorts in Peru.
DoubleTree Resort by Hilton Hotel Paracas - Peru
Los Corales
Royal Decameron Punta Sal
All-inclusive beach resorts in Peru : best deal, compare prices, and read what other travelers have to say
Share Your All-Inclusive Adventures and Questions! 🌴 Have a memorable experience from a luxury all-inclusive vacation? We'd love to hear it at Luxury Resort Bliss. We're on the lookout for top-quality, insightful tales that'll inspire our community. Dive in and be a part of our sun-soaked stories! 🌊🍹✨
The story is a fictionalized account founded on travel expertise, research, and experience. Always refer to recent guest reviews and perform due diligence before booking.
💼 We cherish our independence! ✈️ Our travel recommendations are carefully researched, bias-free, and powered by human expertise by April and Ricky of LRB (we have personally researched and travelled to many of these destinations and researched others thoroughly through first-hand accounts). We also have put in the hard miles, and Ricky has worked for decades for resort and hotel chains  Hyatt, Hilton, Shangri-La and Radisson before starting Luxury Resort Bliss in 2007. 🌍✨ Unlike some other resort review websites we are concerned on the guest experience rather than mere corporate interest.