Cheap All Inclusive Vacations
Looking for cheap all inclusive vacations and deals? What you'll find here are all inclusive discounts from around the travel-sphere.
Recently Advertised All Inclusive Deals
sandals resorts for families
If you are looking for the Sandals resorts for families, that's called Beaches. Sandals is really the adult arm and Beaches takes care of family vacations: all mostly in the Caribbean.
If you know where you want to go, take a look at the right-hand menu. If you're looking for a deal, take a look below.

Priceline Cheap All Inclusive Resort Deals and Vacations
With Priceline all-inclusive vacations, you can pay upfront for your tickets, hotel rooms, meals, beverages and resort-provided activities and entertainment. Additional benefits include savings of up to $500 with packages and choosing your exact flight, plus viewing airlines and times.
Many of these deals include flights and accommodation for as little as $500. 
Go to Priceline Vacation Packages to view latest deals.
Video: Barcelo Bavaro Beach - All Inclusive - Adult Only  flight + 5 night hotel. 
---
sandals 777 deal
The Sandals 777 deal has now expired (as of May) but stay tuned for more great deals by Sandals in this spot. 
sandals resorts uSA
Many people ask if there are any Sandals resorts in the USA, and the simple answer is there isn't.  However, we have a review of those resorts that are most like Sandals resorts in Florida as well as a review of all-inclusive resorts in the United States if that helps? 
All Inclusive Resort Deals 
These are some top all-inclusive deal offers from around the web. Enjoy:
---
---
Beaches All Inclusive Resort Deals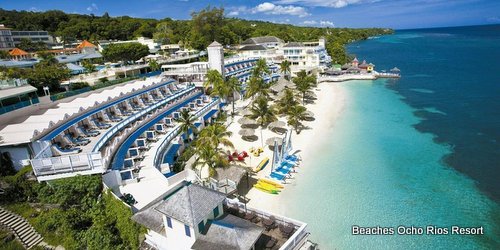 Beaches is known for it's 65% off All inclusive family resort deals and offers, but other sales pop up from time to time. 
See the current Beaches Discounts
---
---
Current and recently expired offers:
Spa & Wellness Vacations - Up to $430 Off
Riviera Maya Vacations from $499
Jamaica Vacations - Up to 60% Off
Top Deals this week at Secrets Resorts and Spas
Iberostar Hotels & Resorts Up to $440 Off
Hottest Deals to Costa Rica
LAST MINUTE GETAWAYS up to 55% OFF*
Jamaica Vacations - Up To $550 Off
All-Inclusive Mexico Vacations - Up to 55% Off
See current offers from CheapCaribbean.com
---
Palace Resorts Offer
---
See Expedia Cheap All Inclusive Discounts
Expedia has the biggest ranges of all inclusive resorts around. They list as many as 55 all inclusive resorts and hotels in Cancun alone!
You can get an idea of how many all inclusive resorts there are in the list below. You're more likely to find deals in the places with many resorts. 
Antigua and Barbuda (17)
Aruba (8)
Cozumel (13)
Los Cabos (25)
Playa del Carmen (32)
Puerto Vallarta (39)
Riviera Maya (82)

Barbados (11)
Montego Bay (19)
Negril (17)
Ocho Rios (17)
Puerto Plata (30)
Punta Cana (59)
St. James (5)
St. Lucia (13)
Tip! Many travelers don't realize Expedia allows you to search all inclusive vacations and specials by location. All you need to do is choose the all inclusive options.
To do this simply click that filter / option (left of screen) after you arrive at your destination in the search form right of screen. You can search for flight and all inclusive resort together.

There are often great deals from 30 to 50% off.

---
Travelocity Cheap All Inclusive Vacation Discounts
Travelocity has all-inclusive vacation deals on quite a few locations, mostly in the North American and Caribbean zone. Advantages are their customer service and package discounts including flights that are available.
Check with Travelocity if you're going to:
Caribbean: Aruba, Bahamas, Barbados, Jamaica, Puerto Rico
Mexico: Cabo, Cozumel, Puerto Vallarta, Cancun, Riviera Maya
---



Up to 40% off worldwide

Last-minute all-inclusive deals

Free Atlantis Activities


Save 50% on Vacation Packages

60% off Hotels

75% off Cruise Deals

Car rentals From $4.95

Caribbean & Mexico Beach Getaways 50% off

Riviera Maya Vacations from $499

Jamaica Vacations - Up to 60% Off

"when to buy flights tool" to see when fare's will be the lowest.

Lots of Roundtrip Flights under $199

Save Up To 25% Off Contiki Trips 

Last-Minute Hotel Deals

Top Travel Package Deals - Save up to $500.

Daily Deals! Score up to 40% Off Hotels and Flight + Hotel Packages

Save Up to 50% on Hotels and Get Special Insider #TravelHacks on Expedia!

Free Kids Holidays - All Inclusive Deals

 Kids stay and eat free at Holiday Inn hotels.

Save up to 40% Off Domestic (U.S.) Hotel Destinations

Orlando Hotels starting at $39 per night

Find the Best Deals on Flights with KAYAK

Up to 25% Off Adventure Travel Deals

Roundtrip Flights to Hawaii from $317

Save 50% on the Hotel Deal of the Day!


Quarantine Free Travel Destinations


New York for as low as $90

Save up to 40% Off Hotel Bookings

IHG InterContinental Hotels and Resorts

Book Early and Save up to 20%

Comparison price engine

40% off Savings at Palace Resorts


Save up to $500 with a Vacation Package at priceline.com

Last-Minute Deals Up to 60% off: Flights, Hotels, Cars, Packages!

Round-Trip Flights Under $150! Hotel Bids from $28 per night!

Priceline Last-Minute Cruises from $60/ night!

Spa Credit of up to $175

Free Catamaran Cruise when you book 5 nights

Save up to 65% plus 1 night Free and your Companion Flies Free

Receive An Instant Savings of $350 Towards Your Beaches Resorts Vacation!

Top Europe Deal Provider
Cheapest Sandals Resorts

Sandals is a brand more associated with luxury than budget. But if you are looking for luxury at a good price, then we think we can help. Sandals have some of the most outstanding, iconic resorts in the Caribbean.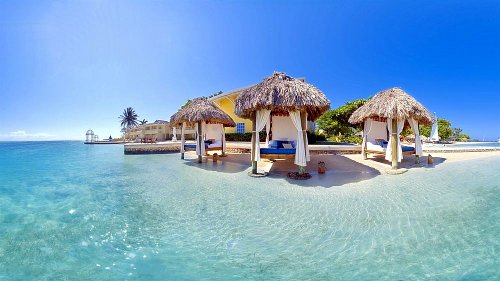 Jamaica
Sandals Montego Bay
Sandals Royal Caribbean
Sandals Negril
Sandals Whitehouse
Sandals Grande Riviera
Sandals Royal Plantation
Sandals Carlyle

St. Lucia
Sandals La Toc
Sandals Grande St. Lucian
Sandals Halcyon Beach
Bahamas
Sandals Royal Bahamian
Sandals Emerald Bay
Antigua
Sandals Grande Antigua
sandals last minute deals
Could all inclusive ever really go out of style? We think not. All inclusive resorts are simply too deluxe. We decided to list some of the best all inclusive deals where  you will get outstanding value.
Last Minute Deals are still available at Sandals Resorts! Book Now!
And if you want to get married ... free weddings!
---
---
Tripadvisor: Find out what others think are the best all inclusive spots
Tripadvisor make it easy to find the best all inclusive resorts that are trusted by travelers. Choose any location you like or suspect there are all inclusive resorts available. Then use the all inclusive filter on that page ( you can also use the resorts filter). The Caribbean and Mexico will often get the best results for all inclusive resorts.
| | |
| --- | --- |
| 1. Go to the hotel search page: | 2. You will find the all inclusive filter right of screen. |
TripAdvisor's Travelers Choice Top 10 all inclusive resorts in the world
is a great place to start. Click the all inclusive links here and see the best all inclusive resorts by review. These are good deals on high quality luxury  resorts. 
---
There are lots of place to find cheap all inclusive vacations. If you find a great deal, let others on Facebook know below. I'm sure they'll thank you!