Hawaii All-Inclusive Resorts for Your Dream Vacation
Hawaii All Inclusive Resorts
Looking for some great Hawaii all-inclusive resorts? Well, in Hawaii there are 23 Hawaii All Inclusive Resorts. 
Welcome, wanderlusts!  I've checked out some of the top Hawaii all-inclusive resorts, and I'm excited to share my insights with you. So, sit back, relax, and let's dive into the best of the best!
Top Hawaii All Inclusive Resorts
All Inclusive resorts in Hawaii at Tripadvisor

Some resorts listed with the all-inclusive filter are:
Let's have a closer look!
All Inclusive Review
The video highlights some of the best all-inclusive resorts in Hawaii, each offering unique experiences and amenities. From the Four Seasons Hotel Lanai at Koali to the boutique resort Hana, each destination has something special to offer. The video also showcases some of Hawaii's stunning natural beauty, such as its beaches, valleys, and volcanoes. Whether you're an outdoor enthusiast looking to hike or surf, or a sightseer interested in exploring Hawaiian culture and cuisine, Hawaii has something for everyone. The vlogger, Details in Luxury, curates the finest and most luxurious hotel rooms and suites from around the world, and their video provides a glimpse into the best of what Hawaii has to offer.
Video: Top 7 Best All Inclusive Resorts In Hawaii | Best Hotels In Hawaii
While I don't agree with everything on this video by Details in Luxury there are some great insights within.
---
Maui All Inclusive Resorts
Maui All-Inclusive Resorts: Maui is a beautiful island that offers plenty of all-inclusive resort options for travelers. In addition to Travaasa Hana and the Royal Lahaina Resort, Maui also boasts the Montage Kapalua Bay, the Fairmont Kea Lani, and the Hyatt Regency Maui Resort and Spa. These resorts offer a range of activities, from water sports and hiking to golf and spa treatments.
Hotel Wailea: Best Maui Adult Only Resort in Hawaii With All Inclusive Packages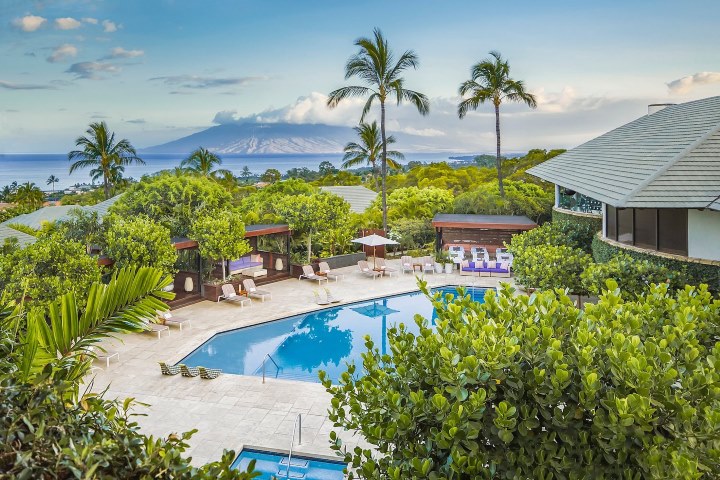 Adult Indulgence at Hotel Wailea, Maui: An In-depth Review
Nestled in Maui's south shore, the adults-only Hotel Wailea, offers a unique blend of luxury, tranquility, and culinary delights. As a Relais & Châteaux hotel and a Conde Nast Traveler Reader's Choice Award winner for the "#1 Resort in Hawaii" in 2018, this intimate, all-suite resort has carved a special place in the hearts of its patrons.
Pros:Features:Score:
Exclusivity: Being the only adults-only resort in Hawaii, it offers a peaceful, serene environment ideal for couples or individuals seeking quiet relaxation.
Luxurious Accommodations: The resort's 57 rooms are all spacious 720 sq. ft. suites that come with private lanais and beach house-style decor, ensuring guests have ample space and comfort.
Exceptional Dining: Hotel Wailea offers a range of unique dining experiences, from a chef's kitchen with a tasting counter to private dining in The Treehouse.
Amenities and Activities: Complimentary Tesla house vehicles, a 24-hour fitness studio with state-of-the-art equipment, daily yoga and fitness classes, and weekly cocktail and mixology classes are just a few of the amenities offered by the hotel.
Personalized Wellness: The Set Your Intentions Wellness Journey package offers personalized wellness experiences including private massages, yoga, and more.
Cons:
Location: While its south shore location offers tranquility, it may be a bit distant for those wishing to frequently visit Maui's bustling north shore.
Limited Dining Options: While the dining experiences are unique and highly rated, the number of on-site restaurants is limited compared to larger resorts.
Price: Given its high level of luxury and exclusivity, a stay at Hotel Wailea comes with a considerable price tag.
Features:
Room Types: Luxury Ocean View Suite, Luxury Partial Ocean View Suite, Luxury Garden View Suite. Each suite comes with 720 sq. ft. of living space, a kitchenette, deep soaking tubs, and a private lanai.
Amenities: Complimentary Tesla house vehicles, 24-hour fitness studio with Peloton bikes, daily yoga and fitness classes, complimentary cocktails on Friday evenings, and mixology classes on Saturday mornings.
Dining: On-site dining options include The Restaurant at Hotel Wailea, The Cabanas Pool & Lounge, and in-room dining.
Special Offers: The hotel offers various packages and deals throughout the year, including F&B credits with extended stays and breakfast credits.
Balancing the intimate charm of an all-suite, adults-only hotel with the luxury and exclusivity of a Relais & Châteaux property, Hotel Wailea certainly scores high on the list of premium Hawaiian resorts. The gourmet dining experiences, wellness offerings, and top-tier amenities further add to its appeal. Although it comes at a higher price point and a relatively remote location, for many, the serene environment and personal attention more than justify the investment.
Overall Score: 9.5/10
Maui All Inclusive Resorts number about 10 with some standouts as follows:
Aston Kaanapali Shores
Wailea Beach Resort - Marriott, Maui
Ka'anapali Beach Hotel
Royal Lahaina Resort & Bungalows
Lahaina Shores Beach Resort
When it comes to Hawaii all-inclusive resorts, there are plenty of options that offer packages with lots of inclusions. On Maui, Travaasa Hana offers a variety of activities and amenities such as guided hikes, daily yoga classes, and even a wellness spa, making it an ideal choice for those looking to fully immerse themselves in the island's natural beauty.
While the location of this resort on the island of Maui at Hana Bay may take an extra flight to get to comfortably the rewards are definitely there. You will find the location of this 70 room gem of a resort tucked away from it all,  but with access to great natural attractions like waterfalls and great hiking. 
The all inclusive rate at this resort offers great value and a lot of local produce is included in the three quality meals prepared each day. There is free access to the Spa for all guests while the all inclusive rate will provide credits for treatments and activities. 
This is a multi award winning resort and the reviews across all travel platforms suggest reflect the quality and attention detail given to providing quality vacation opportunities.
More information on the The Travaasa Hana
Video Review
We're checking out the Hana-Maui Resort at the end of the Road to Hana in Hawaii. This amazing property is only available for 30,000 World of Hyatt points per night, but we lucked out with a promo and scored it for just 24,000 points per night. With only 75 rooms on the property, there is plenty of space to spread out and enjoy the beautiful surroundings. Join us as we take a tour of the bungalow-style rooms, pool complex, yoga classes, tennis courts, and more. You won't want to miss out on this Hawaiian paradise. This video is brought to you by Jackson Jetsetting - your go-to vlogger for travel reviews and recommendations.
---
Royal Lahaina Resort
The Royal Lahaina Resort is another great choice, with its all-inclusive packages including meals, drinks, and even a sunset dinner cruise.
The family run Royal Lahaina Resort has both fully all inclusive and semi all inclusive packages available.
Located in Maui, this 4 star resort is on Kaanapali Beach. There are 3 pools (2 are oceanfront), scuba lessons, snorkeling, tennis, golf nearby, 5 restaurants and oceanfront Luau shows.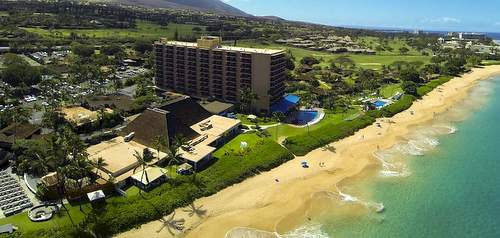 Guest rooms are in the 12-story tower or one of the cottages. They are contemporary with an island feel. Many reviewers recommend the tower.
More information and special offers on the Royal Lahaina Resort.

With Expedia, you can often find a Family Program here where children stay and eat free. Look under promotions. Royal Lahaina Resort deals @ expedia
---
Top 5 Hawaii Inclusive Packages
You may also like to compare Hawaii inclusive vacation packages or see the top Hawaii resorts @ TA which allows an all-inclusive option. You will find more than a few resorts which offer family breakfasts, Wi-Fi, tours, golf, spa or other inclusions in these packages if you follow the deals links.

Hawaii Vacation Family Resorts
---
For those seeking an all-inclusive experience on Kauai, the Grand Hyatt Kauai Resort and Spa is a top pick. With its stunning beachfront location and a wide range of activities such as lei making, hula lessons, and stand-up paddleboarding, guests can enjoy everything Kauai has to offer without ever leaving the resort.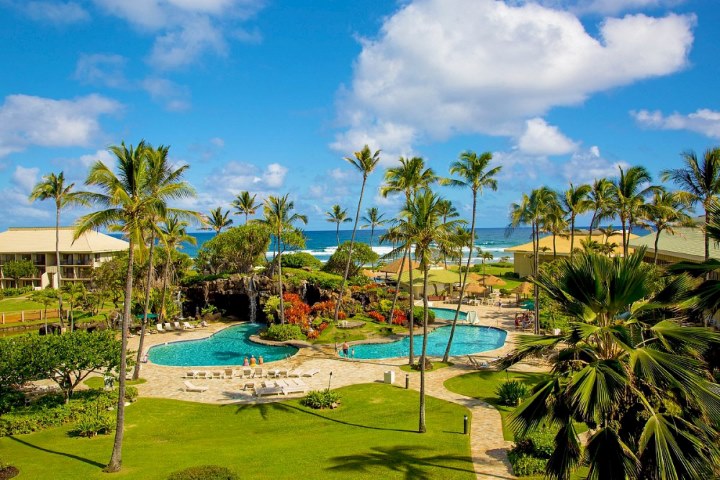 There are only a few All Inclusive resorts in Kauai (available with packages)
Kauai Beach Resort & Spa
The Royal Sonesta Kaua'i Resort Lihue
Hanalei Bay Resort
Grand Hyatt Kauai Resort and Spa
The resort is located in sunny Poipu, Hawaii, and boasts stunning views of the Pacific Ocean.
One of the highlights of my stay was the Grand Hyatt Kauai Club Lounge. This exclusive lounge offered free breakfast and snacks throughout the day, as well as a light dinner in the evenings. I felt like royalty as I sipped my coffee while admiring the breathtaking views of the ocean.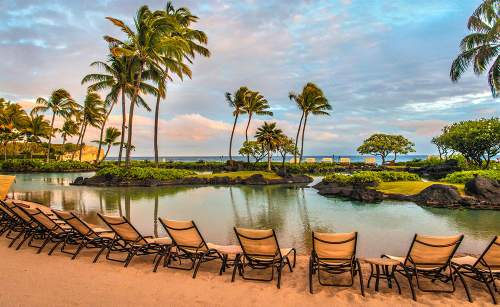 From snorkeling in the crystal-clear waters of Poipu Beach to exploring the beautiful gardens and hiking trails. The resort's convenient location also allows for easy access to popular attractions like Waimea Canyon and the Napali Coast.
All Inclusive Packages?: Not quite
One of Hyatt's top offers is their 6 night package. It includes a huge 600 ft. Grand Club Room with private concierge service.


Grand Hyatt Kauai - Hawaii All Inclusive Resort Packages
This package includes a king or 2 queen beds, 600 square feet, a private lanai with ocean views, club amenities and a continental breakfast for two each morning.
Evenings include cocktails and hors d'oeuvres each day and unlimited access to Anara Spa and fitness facilities, yoga and wellness classes, taxes & resort fees.

Go directly to current reviews and special offers to find out more.

Guest Video Review
Join Bev and Ryan on a stunning virtual tour of the Grand Hyatt Kauai Resort and Spa in their latest video. From the moment they stepped into the open lobby, featuring resident parrots, to their spacious two queen bedroom with a view of the mountains, they take you on a journey through the resort's dining options, Grand Club Lounge, and on-site Anara Spa. Ryan's favorite spot was the man-made saltwater lagoon, which provided a beach-like experience without the rough waters. Bev and Ryan's charming personalities and informative insights make this video a must-watch for anyone dreaming of a Hawaiian getaway. Don't forget to like, subscribe, and hit the notification bell to join their travel adventure.
---
Oahu is the third-largest of the Hawaiian Islands. It is home to Honolulu, the state capital and largest city.
There are many all-inclusive resorts on Oahu. These resorts have activities for all ages and interests, from swimming pools and water slides to golf courses.
For an all-inclusive option on Oahu, the Kahala Hotel & Resort is a luxurious choice with packages that include meals and access to the resort's exclusive club lounge. From its picturesque beach to its indulgent spa, the Kahala is the perfect place to unwind and soak up the beauty of the Hawaiian islands.
See Honolulu All-Inclusive Resorts
Honolulu All-Inclusive Resorts
Video Review
The video I found is about the top 10 best all-inclusive resorts in Honolulu, Hawaii - a dream vacation destination for many. The vlogger does a great job of giving us a tour of each resort and sharing their unique features. So, without further ado, let's dive into the list and see which resort might be the perfect fit for our next Hawaiian getaway! From the luxurious Four Seasons Resort to the family-friendly Aulani, A Disney Resort & Spa. 
Hawaii All Inclusive Resorts or Packages with Kids Clubs Inclusions.
Sometimes it's not easy to find all-inclusive resorts in Hawaii, but there are a few properties which have great packages. These are great for families. 
Aulani Disney Hawaii Resort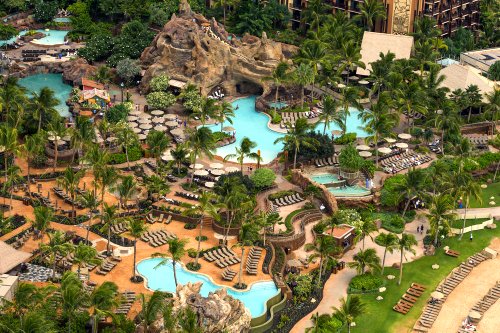 Aulani Disney Hawaii Resort
Aulani Disney Resort & Spa is close to Wet and Wild, but you may never have the inclination to visit. This luxury resort is good for families and adults alike. It has multiple bars, restaurants complete with Disney characters and outdoor swimming pools with waterslides.


Although Disney resorts are on the expensive side, they do deliver. This resort also has some amazing kids activities—as you would expect at a Disney resort. Set on a private beach, this will provide the impression of an all-inclusive Hawaii vacation, and you won't need to leave the resort for much.

Aulani: latest reviews and price comparisons at TA
See more great family resorts in Oahu.
Resort overview
In the video, the vlogger (Disney) provides a personal tour of the resort, highlighting the activities and amenities that are included in the stay. From water slides and pools to lazy rivers and boogie boards, there's plenty for the whole family to enjoy. The vlogger also showcases the resort's amazing shows, including fireside storytelling and the Starlit Hui. With so many things to do and see, it's no wonder that the vlogger says they'll never forget their stay at Aulani. 
The beach at Aulani is also a hit for the whole family, with activities, games, and boogie boards available. The vlogger also raves about the resort's kids club, Auntie's Beach House, and the amazing shows and activities available for everyone to enjoy. All of these activities and more are included in your stay at Aulani, making it an easy and stress-free vacation for families.
---
Ka'Anapali Beach Hotel, Lahaina Inclusive Packages
Located in Maui, this 3-star resort is known as a top spot for families and its great kid's program. It's difficult to find resorts with meals included, but you can get packages that include meals. Yay!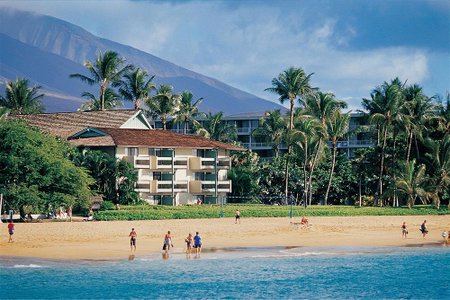 Ka'Anapali Beach Hotel, Lahaina Inclusive Packages
It's a great place for sightseeing, snorkeling, golf and more. Reviewers say: great cultural activities, genuinely kind staff, beautiful and nice.
Video Review
In this heartwarming video, we get to know the employees and cultural ambassadors of the Kanapali Beach Hotel in Maui, Hawaii. The vlogger captures the essence of the hotel's unique culture, where the focus is on enriching the guest experience by embracing the values and traditions of the Hawaiian people. Through the eyes of the staff, we see how the hotel's natural beauty and strong sense of community make it a special place for both guests and employees alike. The video is a testament to the power of hospitality and how it can create a home away from home for travelers from all over the world.
Check out the latest reviews and best prices for Ka'Anapali Beach Hotel. 
See more information on this resort on our Hawaii family resorts.
For more along these lines, see our Hawaii Inclusive Packages.
---
Halekulani - A Hawaii Best Resort
Halekulani - A Top Hawaii 5-star Resort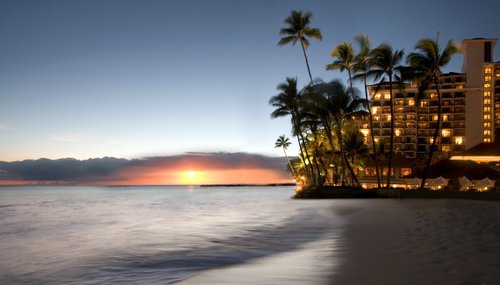 Halekulani
Hawaii's best luxury resort Halekulani includes in it's package a daily buffet breakfast for two at House Without a Key or a full American breakfast at Orchids (alternative on Sunday). Amenities such as nightly turn down and complimentary admission to Oahu art and culture venues are also included.
For more, see Halekulani Special Deals and Packages
---
A complete family friendly resort with four beaches.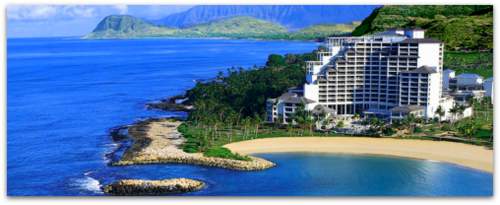 ---
Grand Wailea - A Waldorf Astoria Hawaii Resort
"Best water park of any resort"
Yes, there are 780 luxury rooms with private and furnished lanais and marble bathrooms, but what really got our attention is that this resort has one of the best water parks of any resort, anywhere. 
You can also see our Hawaii Inclusive Packages or find out more about this resort on our best vacation packages to Maui Hawaii page.
If you need to know anything else—or if the best water park thing has made up your mind, click here: Grand Wailea for the latest.
Grand Wailea Resort Activities:
All Inclusive Resort Review
The video showcases a family's staycation at the Grand Wailea Resort in Maui, Hawaii. The Hawaii Vacation Guide takes viewers on a tour of the resort, highlighting the amenities and features of the rooms, pool area, and beach. The family also goes on a snorkeling trip to Molokini Crater with Kai Kanani, where they enjoy the early morning calm waters and encounter Hawaiian green sea turtles. Overall, the family had a wonderful time and highly recommends both the resort and the snorkeling tour.
The Grand Wailea's all-inclusive kid-friendly swimming pool area, with nine individual pools on six levels, a lava tube water slide, a rope swing, and a lazy river, as well as a kids beach and ocean views.
Dinner at the new Wailea Kitchen, a restaurant focused on earth-friendly, conscious cuisine.
Snorkeling trip with Kai Kanani to Molokini, with year-round excellent visibility and sightings of Hawaiian green sea turtles.
---
---
Four Seasons Resort Hualalai at Historic Ka'upulehu
A 5 star resort Located on the Big Island, on the Kona-Kohala Coast.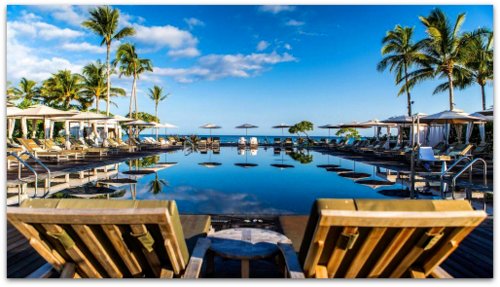 Four Seasons Resort Hualalai at Historic Ka'upulehu
Endless list of included activities included for families. The complimentary Kids For All Seasons Program is an important inclusive aspect that "creates memorable and educational experiences in a casual, and entertaining environment". Not to mention the a Jack Nicklaus golf course on black lava rock, five pools with some for snorkeling with fish. Create your own all inclusive experience with the packages available.

Read more on the full review this resort and other great 5 Star Hawaii Resorts or check out the Four Seasons Resort Hualalai at Historic Ka'upulehu deals.
---
All Inclusive Hawaii Cruise?
Have you considered Hawaii all inclusive discount cruise tickets? Many cruises come in at under $100 per night for adults and less for children. If you're after food to be included in your all inclusive deal, this is the best option for you.
You can cruise to a different island while you sleep then wake up and experience the culture without having to repack.
You can check out cruises in Hawaii here. It may be the closest you come to Hawaii all inclusive resorts.
---
Four Seasons Resort Maui at Wailea
Located in Wailea, Maui, this pet friendly 5-star resort is right on the beach. There's a spa with Hawaiian treatments, health club, and 3 restaurants.

You'll also find pools, spa tubs, live music nightly, snorkeling, a beach concierge, classes – sports and exercise, 24 hour business center, kid's program, tennis, and game room.
There are 380 rooms or suites with furnished lanais. You'll see local artist's work as part of the decor.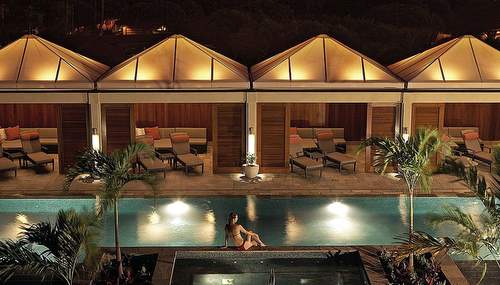 Four Seasons Resort Maui at Wailea
Reviewers say: staff and service are 5 star, everything was fabulous – food, spa, room, and location; the best property in Maui, on-site restaurants were flawless, staff very responsive to needs, large and densely populated hotel.

Four Seasons Resort Maui at Wailea deals @ Expedia
See more on the Maui All Inclusive Resorts Review
---
Great substitutes for Hawaii All Inclusive Resorts
TripAdvisor is among the most reliable travel resource out there but there are many variations on what all-inclusive can mean. Some of these resorts are a mix of all-inclusive and non-all-inclusive options, with some offering packages that include meals, drinks, and activities, while others charge for these amenities separately. For example, Ka'anapali Beach Hotel is a family-friendly resort that offers an all-inclusive package, while The Kahala Hotel & Resort, a five-star resort, does not have an all-inclusive option. Turtle Bay Resort, Fairmont Orchid, and Grand Wailea offer packages with some inclusions, but they are not considered all-inclusive. Hana-Maui Resort offers a luxury all-inclusive option on Maui, while Royal Lahaina Resort & Bungalows is considered a romantic option. The Royal Sonesta Kaua'i Resort Lihue, Aulani, A Disney Resort & Spa, Four Seasons Resort Hualalai, and Wailea Beach Resort – Marriott, Maui also offer a mix of all-inclusive and non-all-inclusive options, depending on the package chosen.
However, this list of the top Hawaii all-inclusive resorts will help you find the perfect place to spend your vacation. According to TripAdvisor there are 23 out of more than 1000 properties are All Inclusive resorts in Hawaii let's have a look at those before we dive into how all-inclusive they really are. 
The Ritz-Carlton, Kapalua Hawaii Inclusive Resort Packages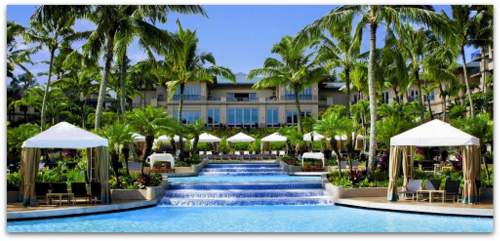 This resort has been recently updated and with a 3-tier pool, spa with Hawaiian treatments, lots of fantastic water sports, ocean view dining, and cultural programs.
There are two championship golf courses, that you can read about on our Hawaii Golf Resorts review.
The 445 rooms with spacious lanais are outstanding. Find out more on this resort and about the best Maui Luxury Resorts or on the packages with inclusions here:

The Ritz-Carlton, Kapalua deals @ Expedia
Video Review
Janet Kohl, takes us on a virtual tour of the luxurious Ritz Carlton in Maui, Hawaii. In this video, Janet shows us around the resort, from the stunning lobby to the serene pools, and even gives us a glimpse of her room with a breathtaking ocean view. With her fun personality and a touch of history about the Ritz Carlton Hotel chain, this video is a must-see for anyone planning a trip to Maui or just looking to escape reality for a little while. So, grab a drink and join me on this tour of pure luxury!
Summary of the video:
The tour starts at the entrance of the hotel and showcases various amenities and attractions of the resort, including the lobby, shops, golf course, fitness studio, pools, cabanas, restaurants, hammocks, and kids' school.
Janet also provides some history of the Ritz Carlton chain, which originated in the early 1900s with luxury hotels on the East Coast and established its modern brand in 1983 with national and international resorts.
Throughout the tour, Janet shares her personal experiences and opinions of the hotel, highlighting its exquisite scenery, attentive staff, comfortable accommodations, and luxurious features.
Includes some humorous moments, such as Janet trying on hotel slippers and riding a shuttle with bumpy roads.
---
Kalani All Inclusive Experience Package
Perhaps this is exactly what you had in mind. It's more of an alternative culture and wellness resort where you can book the Kalani Experience which can include 50 classes a week.
Also included in the package are organic meals daily, an excursion, and a relaxing treatment – they give you a complimentary upgrade. Some say this is not a resort so much as a camp experience. It's much different that the style resorts we have listed above.

More information on the Kalani Experience Package.
---
Hawaii Inclusive Vacation Packages
If you've read up to this point you've likely realized that vacation packages are the best way to get the most included into the upfront cost of your vacation. Here are the best spots to enter your dates to find a deal:
Save up to $500 on Hawaiian Packages, from $327 pp! Priceline
Inclusive vacation packages in Hawaii typically include airfare, accommodations, and some combination of meals, drinks, activities, and excursions. The specific inclusions and amenities can vary depending on the package and the resort. Some packages may include all meals, while others may offer only breakfast or a dining credit. Activities and excursions can include anything from snorkeling and surfing lessons to hiking and cultural tours.
One benefit of an inclusive vacation package is that everything is pre-arranged, making it easy and convenient to plan your trip. However, it's important to carefully review the package details to ensure that it meets your needs and expectations, and to compare prices to ensure that you're getting a good value.
See more of these on our travel deals review.
---
More location specific resorts in Hawaii. (They aren't Hawaii all inclusive resorts but they are the best of the best!)
Big Island and Lanai Resorts 

Maui Resorts 

Kauai Resorts

Oahu Resorts

Golf Resorts in Hawaii
---
---
Share Your All-Inclusive Adventures and Questions! 🌴 Have a memorable experience from a luxury all-inclusive vacation? We'd love to hear it at Luxury Resort Bliss. We're on the lookout for top-quality, insightful tales that'll inspire our community. Dive in and be a part of our sun-soaked stories! 🌊🍹✨
The story is a fictionalized account founded on travel expertise, research, and experience. Always refer to recent guest reviews and perform due diligence before booking.
💼 We cherish our independence! ✈️ Our travel recommendations are carefully researched, bias-free, and powered by human expertise by April and Ricky of LRB (we have personally researched and travelled to many of these destinations and researched others thoroughly through first-hand accounts). We also have put in the hard miles, and Ricky has worked for decades for resort and hotel chains  Hyatt, Hilton, Shangri-La and Radisson before starting Luxury Resort Bliss in 2007. 🌍✨ Unlike some other resort review websites we are concerned on the guest experience rather than mere corporate interest.