Top Hawaii All Inclusive Resorts (2022)
Looking for some great Hawaii all inclusive resorts? Well, in Hawaii there is a definite resistance by the resort owners to do all inclusive packages but there are some special resorts out there. We've listed the best options below.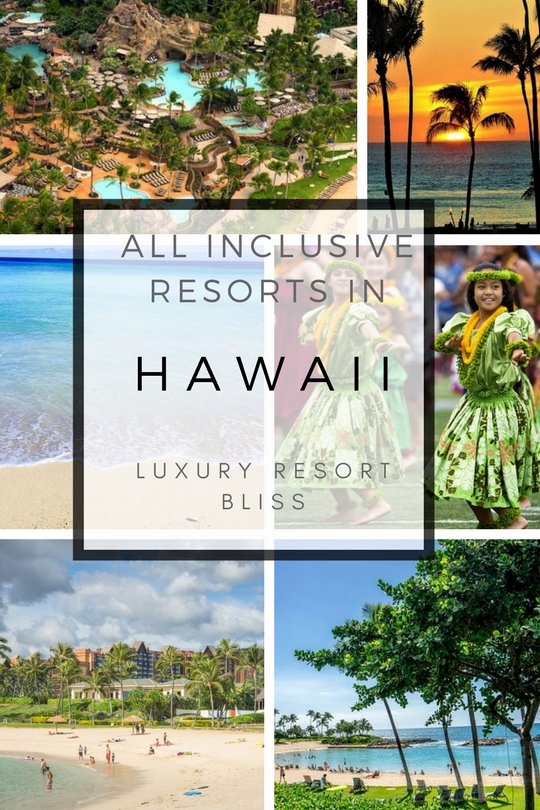 On this page we will explore:

Those resorts that include meals 
Resorts that provide other inclusions
Resorts that provide complimentary kids club
Links to some great Hawaii all inclusive package deals
---
Hawaii Resorts with Inclusive Packages
Hotels.com Hawaii Accommodation Offers
Travaasa Hana, Maui All Inclusive
While the location of this resort on the island of Maui at Hana Bay may take an extra flight to get to comfortably the rewards are definitely there. You will find the location of this 70 room gem of a resort tucked away from it all,  but with access to great natural attractions like waterfalls and great hiking. 
The all inclusive rate at this resort offers great value and a lot of local produce is included in the three quality meals prepared each day. There is free access to the Spa for all guests while the all inclusive rate will provide credits for treatments and activities. 
This is a multi award winning resort and the reviews across all travel platforms suggest reflect the quality and attention detail given to providing quality vacation opportunities.
More information on the The Travaasa Hana
---
Royal Lahaina Resort
The family run Royal Lahaina Resort has both fully all inclusive and semi all inclusive packages available.
Located in Maui, this 4 star resort is on Kaanapali Beach. There are 3 pools (2 are oceanfront), scuba lessons, snorkeling, tennis, golf nearby, 5 restaurants and oceanfront Luau shows.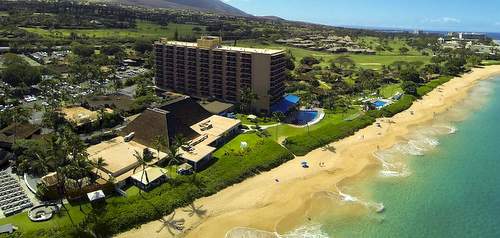 Guest rooms are in the 12-story tower or one of the cottages. They are contemporary with an island feel. Many reviewers recommend the tower.
More information and special offers on the Royal Lahaina Resort.

With Expedia, you can often find a Family Program here where children stay and eat free. Look under promotions. Royal Lahaina Resort deals @ expedia
---
Top 5 Hawaii Inclusive Packages
| | |
| --- | --- |
| | You may also like to compare Hawaii inclusive vacation packages or see the top Hawaii resorts @ TA which allows an all inclusive options. You will find more than a few resorts which offer family breakfasts, wi-fi, tours, golf, spa or other inclusions in these packages if you follow the deals links. |

Hawaii Vacation Family Resorts
First off here we have an example of a resort that can seem very similar to an all inclusive resort in Hawaii once you consider some of the packages offered. Some of the great Hawaii Family Vacation Packages are a great place to start.
Also see on our Big Island and Lanai, Maui, Kauai and Oahu resort reviews with plenty of great location specific package deals. They aren't Hawaii all inclusive resorts but they're very good!

Save up to $325 on Hawaiian Packages, from $475 pp! Priceline Deal
---
Grand Hyatt Kauai Resort and Spa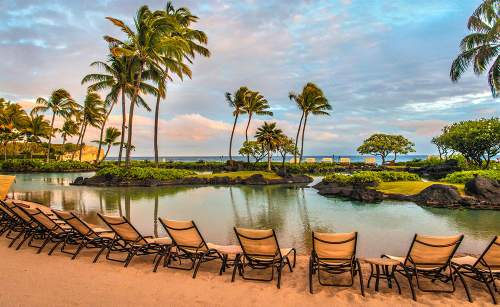 One of Hyatt's top offers is their 6 night package. It includes a huge 600 ft. Grand Club Room with private concierge service.


Grand Hyatt Kauai - Hawaii All Inclusive Resort Packages
This package includes a king or 2 queen beds, 600 square feet, a private lanai with ocean views, club amenitiesand a continental breakfast for two each morning.
Evenings include cocktails and hors d'oeuvres each day and unlimited access to Anara Spa and fitness facilities, yoga and wellness classes, taxes & resort fees.

Go directly to current reviews and special offers to find out more.

---
Hawaii All Inclusive Resorts or Packages with Kids Clubs Inclusions.
Sometimes it's not easy to find all inclusive resorts in Hawaii but there are a few properties which have great packages. These ones are great for families. 
Aulani Disney Hawaii Resort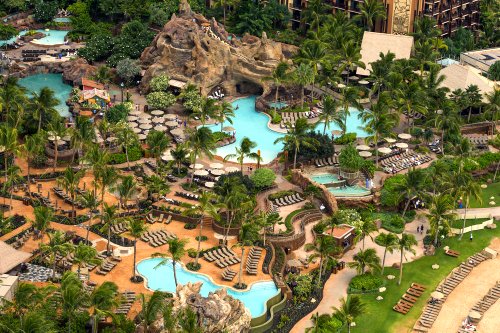 Aulani Disney Hawaii Resort
Aulani Disney Resort & Spa is close to Wet and Wild but you may never have the inclination to visit. This luxury resort is good for families and adults alike. It has multiple bars, restaurants complete with Disney characters and outdoor swimming pools with waterslides.


Although Disney resorts are on the expensive side, they do deliver. This resort also has some amazing kids activities - as you would expect at a Disney resort. Set on private beach, this will provide the impression of an all inclusive Hawaii vacation and you won't need to leave the resort for much.

Aulani: latest reviews and price comparisons at TA
See more great family resorts in Oahu.
---
Ka'Anapali Beach Hotel, Lahaina Inclusive Packages
Located in Maui, this 3 star resort is known as a top spot for families and its great kid's program. It's difficult to find resorts with meals included but you can get packages that include meals. Yay!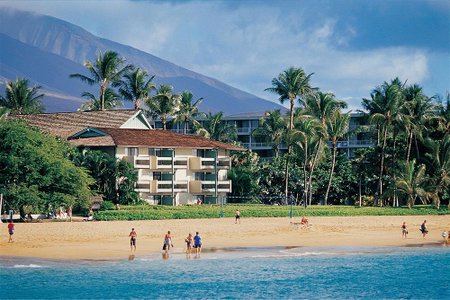 Ka'Anapali Beach Hotel, Lahaina Inclusive Packages
It's a great place for sightseeing, snorkeling, golf and more. Reviewers say: great cultural activities, genuinely kind staff, beautiful and nice.
Check out the latest reviews and best prices for Ka'Anapali Beach Hotel. 
See more information on this resort on our Hawaii family resorts.
For more along these lines, see our Hawaii Inclusive Packages.
---
Halekulani - A Hawaii Best Resort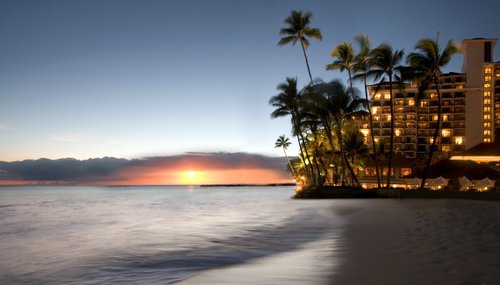 Halekulani
Hawaii's best luxury resort Halekulani includes in it's packages a daily buffet breakfast for two at House Without a Key or a full American breakfast at Orchids (alternative on Sunday). Amenities such as nightly turndown and complimentary admission to Oahu art and culture venues are also included.
For more, see Halekulani Special Deals and Packages
---
A complete family friendly resort with four beaches.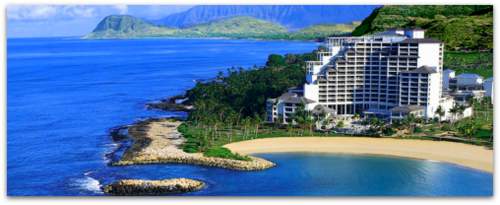 ---
Grand Wailea - A Waldorf Astoria Hawaii Resort
"Best water park of any resort"
Yes, there are 780 luxury rooms with private and furnished lanais and marble bathrooms, but what really got our attention is that this resort has one of the best water parks of any resort, anywhere. 
You can also see our Hawaii Inclusive Packages or find out more about this resort on our best vacation packages to Maui Hawaii page.
If you need to know anything else - or if the best water park thing has made up your mind, click here: Grand Wailea for the latest.
Grand Wailea Resort Activities:
---
---
Four Seasons Resort Hualalai at Historic Ka'upulehu
A 5 star resort Located on the Big Island, on the Kona-Kohala Coast.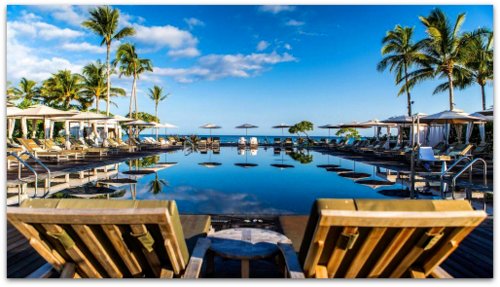 Four Seasons Resort Hualalai at Historic Ka'upulehu
Endless list of included activities included for families. The complimentary Kids For All Seasons Program is an important inclusive aspect that "creates memorable and educational experiences in a casual, and entertaining environment". Not to mention the a Jack Nicklaus golf course on black lava rock, five pools with some for snorkeling with fish. Create your own all inclusive experience with the packages available.

Read more on the full review this resort and other great 5 Star Hawaii Resorts or check out the Four Seasons Resort Hualalai at Historic Ka'upulehu deals.
---
All Inclusive Hawaii Cruise?
Have you considered Hawaii all inclusive discount cruise tickets? Many cruises come in at under $100 per night for adults and less for children. If you're after food to be included in your all inclusive deal, this is the best option for you.
You can cruise to a different island while you sleep then wake up and experience the culture without having to repack.
You can check out cruises in Hawaii here. It may be the closest you come to Hawaii all inclusive resorts.
---
Four Seasons Resort Maui at Wailea
Located in Wailea, Maui, this pet friendly 5 star resort is right on the beach. There's a spa with Hawaiian treatments, health club, and 3 restaurants.

You'll also find pools, spa tubs, live music nightly, snorkeling, a beach concierge, classes - sports and exercise, 24 hour business center, kid's program, tennis, and game room.
There are 380 rooms or suites with furnished lanais. You'll see local artist's work as part of the decor.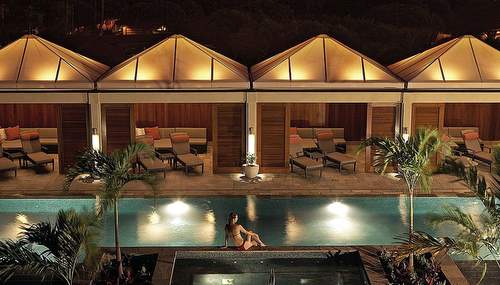 Four Seasons Resort Maui at Wailea
Reviewers say: staff and service are 5 star, everything was fabulous - food, spa, room and location; best property in Maui, on-site restaurants were flawless, staff very responsive to needs, large and densely populated hotel.

Four Seasons Resort Maui at Wailea deals @ Expedia
---
Great substitutes for Hawaii All Inclusive Resorts
The Ritz-Carlton, Kapalua Hawaii Inclusive Resort Packages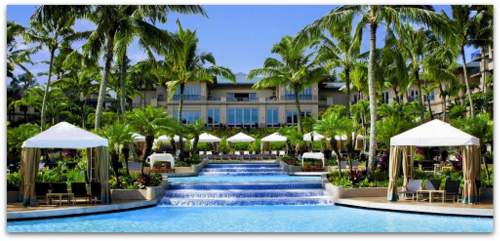 This resort has been recently updated and with a 3-tier pool, spa with Hawaiian treatments, lots of fantastic water sports, ocean view dining, and cultural programs.
There are two championship golf courses, that you can read about on our Hawaii Golf Resorts review.
The 445 rooms with spacious lanais are outstanding. Find out more on this resort and about the best Maui Luxury Resorts or on the packages with inclusions here:

The Ritz-Carlton, Kapalua deals @ expedia
---
Kalani All Inclusive Experience Package
Perhaps this is exactly what you had in mind. It's more of an alternative culture and wellness resort where you can book the Kalani Experience which can include 50 classes a week.
Also included in the package are organic meals daily, an excursion, and a relaxing treatment - they give you a complimentary upgrade. Some say this is not a resort so much as a camp experience. It's much different that the style resorts we have listed above.

More information on the Kalani Experience Package.
---
Hawaii Inclusive Vacation Packages
If you've read up to this point you've likely realized that vacation packages are the best way to get the most included into the upfront cost of your vacation. Here are the best spots to enter your dates to find deal:
Save up to $500 on Hawaiian Packages, from $327 pp! Priceline
Funjet has various vacation deals and packages. They include things like airport transfers, kids stay free and free meal deals. Funjet Hawaii Vacation Packages.
---
More location specific resorts in Hawaii. (They aren't Hawaii all inclusive resorts but they are the best of the best!)
Big Island and Lanai Resorts 

Maui Resorts 

Kauai Resorts

Oahu Resorts

Golf Resorts in Hawaii
---
---