Hawaii Adult Only All Inclusive Resorts
Hawaii Adult Only All Inclusive Resorts
Looking for Hawaii Adult Only All Inclusive Resorts? Embracing a world that effortlessly weaves luxury, relaxation, and adult-only serenity, Hawaii has become a beacon for those seeking a tropical retreat devoid of the clamor of family crowds. For those eager to indulge in the enchanting allure of adult-only all-inclusive resorts, we journey to four of the most promising.
Hawaii Adult Only All Inclusive Resort Vacations
The fragrant breeze of tropical flowers, sunsets that light the sky aflame, and the sound of waves lapping against the shore: these are just some of the reasons why couples are drawn to the Hawaiian Islands. For those planning an idyllic getaway, I've taken the liberty of exploring three top-notch all-inclusive Hawaiian resorts perfect for creating memories of a lifetime: Winners include Wailea Beach Resort by Marriott, Maui, Sensei Lanai, and the Four Seasons Resort Hualalai.

While these resorts are not all all-inclusive in a tradition sense of Carribean and Mexican all-inclusve resorts every year it get's harder to distingush the difference as luxury packages trump what was previously avauilable
As the airplane began its descent, the spectacle of Maui unfurled beneath me – an expanse of shimmering blues meeting emerald landscapes. The thrill of the unknown tingled in my veins. The anticipation? To immerse myself in the acclaimed Hotel Wailea.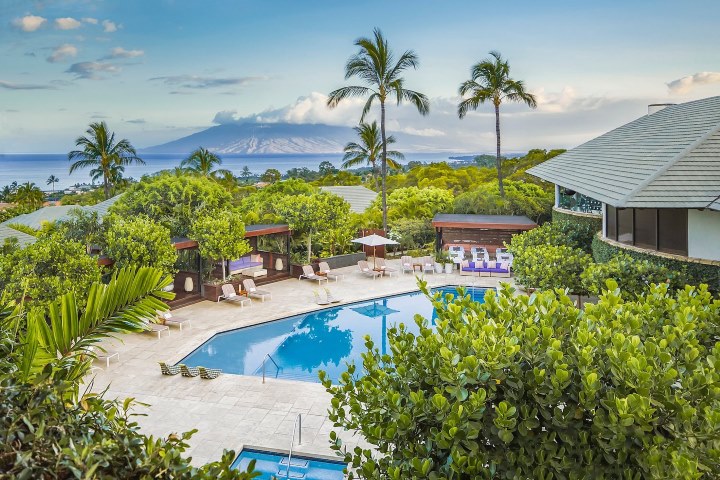 On the cab ride to the hotel, I noticed how the balmy Hawaiian air was thick with the scent of tropical blossoms. It had a rhythm, a pulsating beat that echoed the beat of life here and invited me to dance. This rhythm became the theme of my Hawaiian search for all-inclusive resorts.
| Resort Name | Location | Unique Features | Ideal For |
| --- | --- | --- | --- |
| Hotel Wailea | Maui | Adults-only, 72 beachfront suites, private dining in The Treehouse, Tesla Model X house vehicles, wellness programs. | Couples seeking tranquility |
| Four Seasons Hualalai | Big Island | Direct beach access, private golf course, 7 swimming pools, fine dining options, wellness spa, cultural activities. | Luxury-loving beachgoers |
| Four Seasons Resort Maui | Maui | Beachfront location, 3 restaurants, 2 bars, 3 saltwater pools, wellness spa, variety of watersports and activities. | Adventurous couples |
| Lahaina Hotel | Lahaina, Maui | Historic charm, proximity to Lahaina's art galleries and shops, ocean views from rooms. | History and art enthusiasts |
| Volcano Eco Retreat by Heart Core Hotels | Big Island | Eco-friendly, located near Hawaii Volcanoes National Park, unique dome-shaped accommodations, yoga and wellness classes. | Eco-conscious travelers |
| The Plantation Inn | Lahaina, Maui | 18 unique guest rooms, proximity to Lahaina Harbor and shops, award-winning Gerard's Restaurant, traditional plantation-style architecture. | Couples desiring privacy |
Under the Maui Sky: An Encounter with Hotel Wailea
Upon arrival at the resort, the gates swung open, revealing a paradise where nature and luxury embraced. Here, in the heart of Wailea, nestled within 15 acres of resplendent grounds, stood Hotel Wailea, an adults-only sanctuary.

My suite, a Luxury Ocean View abode, was a generous 720 square feet of elegance. The private lanai offered unobstructed views of the Pacific, its surface flickering like a sheet of molten gold under the setting sun. As I stood there, sipping the welcoming champagne, my heart echoed the rhythm of the waves. This was the serenity I yearned for, a luxury retreat away from the buzzing chaos of New York City.
Each day at Hotel Wailea unfolded like a beautifully written prose. Mornings began with a yoga session under the baby-blue sky. Afternoons were spent exploring the Wailea neighborhood in the resort's Tesla Model X. The vehicle glided almost silently, matching the tranquility that Maui offered. And when the sun's glow softened, painting the sky in hues of pink and purple, I would find myself by the poolside, savoring the palette of flavors offered by The Restaurant at Hotel Wailea.
One unforgettable evening, I dined in The Treehouse, ensconced in the canopy of mango and avocado trees. The night was velvet dark, stitched with twinkling stars, and my senses were enchanted by the seven-course meal. Each dish was a homage to Maui's culinary richness, prepared tableside with flair by a private chef. As I relished the fusion of flavors, I realized this wasn't just about exquisite dining; it was a dance of Maui's gastronomy and ambiance that one must experience firsthand.
Hotel Wailea is a haven for those who seek tranquility and a touch of romantic luxury. However, if you're an adventurer at heart who desires a vibrant atmosphere, consider staying at the bustling Four Seasons Resort in Wailea. With an array of activities and a lively scene, it offers a different, yet equally enchanting, Maui experience.
Hotel Wailea: A Culinary Journey in Maui's Romantic Retreat
Hidden behind its elegant gates, Hotel Wailea extends a warm welcome into a serene adults-only sanctuary in Hawaii. As the state's only resort with this exclusive feature, Hotel Wailea promises a peaceful getaway, emphasized by its recognition as "#1 Resort in Hawaii" in 2018 by the Condé Nast Traveler Reader's Choice Awards.
Flavors of Maui: The Ultimate Dining OfferIsland Experiences for Every Travel PersonalityFresh Start Breakfast: A Culinary Morning Ritual
For gastronomy enthusiasts, the restaurants at Hotel Wailea craft a unique adult-centric dining experience, offering options that range from a chef's kitchen with a tasting counter to a private treehouse for two. Each dining choice focuses on regional Maui ingredients, showcasing the rich bounty of the island.
As part of their limited-time offer, stay five nights or more in one of their suites and savor the flavors of the islands with significant F&B credits. The credit can be redeemed at several dining outlets on the property, from the award-winning ocean view dining at The Restaurant at Hotel Wailea to the in-suite Private Bar.
Hotel Wailea believes in the adage, "Couples who play together, stay together." Hence, they curate a list of unique experiences tailored to your specific travel personality. From gourmet dining experiences like a five-course tasting menu prepared by renowned winemaker Paul Hobbs, to exhilarating adventure activities like surf safari or Hawaiian outrigger canoeing, there's something for every taste.
For those seeking a romantic and memorable dining experience, the Treehouse at Hotel Wailea offers a private seven-course dinner prepared by a personal chef amidst panoramic ocean views.
Wellness enthusiasts will appreciate their Set Your Intentions Wellness Journey, which includes five nights in a Celebration Suite and a customizable wellness itinerary crafted by a certified holistic wellness coach.
At Hotel Wailea, every day begins with a delightful culinary experience. Their Fresh Start Breakfast offer ensures that you start your day with exceptional coffee and an exquisite breakfast prepared from fresh, organic ingredients from their garden. This farm-to-table breakfast experience, complemented by stunning ocean views, sets a leisurely tone for the day.
Hotel Wailea is more than a holiday destination; it's a paradise where luxury, serenity, and culinary excellence intertwine to create unforgettable moments for its adult guests.
Score: 9.7/10
Resort Name: Sensei Lanai, a Four Seasons Resort
Location: 4.5/5 The resort is located on the secluded island of Lanai, which offers a serene and tranquil atmosphere. The only city on the island, Lanai City, is a short drive away, offering a quaint charm with small-town vibe. Outdoor attractions like Hulopoe Bay, the Munro Trail, and Lanaʻi Culture & Heritage Center are accessible for exploration. However, reaching the island involves a semi-private flight from Honolulu, which may not be convenient for everyone.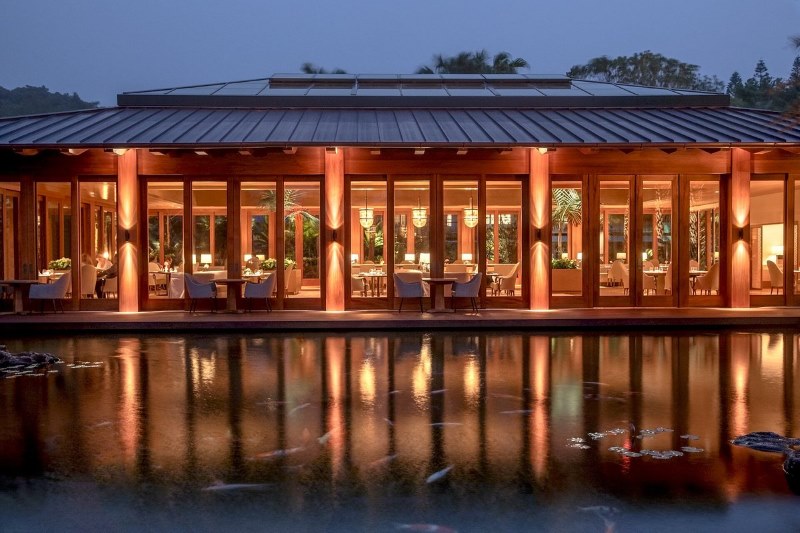 Accommodation: 5/5 Accommodation at Sensei Lanai is top-notch, featuring light-filled rooms with an elegant and modern design. The rooms are spacious and come equipped with amenities like minibars, LED televisions, and complimentary Wi-Fi. Unique features include private lanais for each room, offering stunning views of the hotel's gardens, and the plush comfort of pillowtop beds with down comforters and Egyptian cotton sheets.

Amenities: 5/5 The resort offers an array of wellness amenities that truly set it apart. From a selection of wellness classes, including yoga and meditation, to an outdoor pool and spa tub, the focus here is on rejuvenation and relaxation. On-site dining is a treat with the collaboration with Nobu, and the resort also offers a complimentary beach shuttle service. However, those seeking a bustling nightlife or entertainment options may find the resort quiet.
Service: 5/5 As one can expect from a Four Seasons resort, the service at Sensei Lanai is impeccable. The staff is attentive, responsive, and goes above and beyond to meet guests' needs. From the moment guests arrive, they are well taken care of by wellness guides who assist in curating a personalized wellness journey, ensuring a seamless experience.

Value for Money: 4/5 While the cost of staying at Sensei Lanai is steep, the value derived from the experience makes it worth it for those seeking a wellness retreat. The inclusion of wellness classes, personalized itineraries, private consultations, and exceptional service justify the price, but it might be high for those looking for a conventional beach holiday.
Recommendation: Sensei Lanai, a Four Seasons Resort, is best suited for mature and health-conscious travelers who value wellness, tranquility, and personalized service over conventional beachside activities or nightlife. It's a perfect place for those looking to recharge, reflect, and immerse themselves in a luxurious and serene environment.
Overall Score: 4.7/5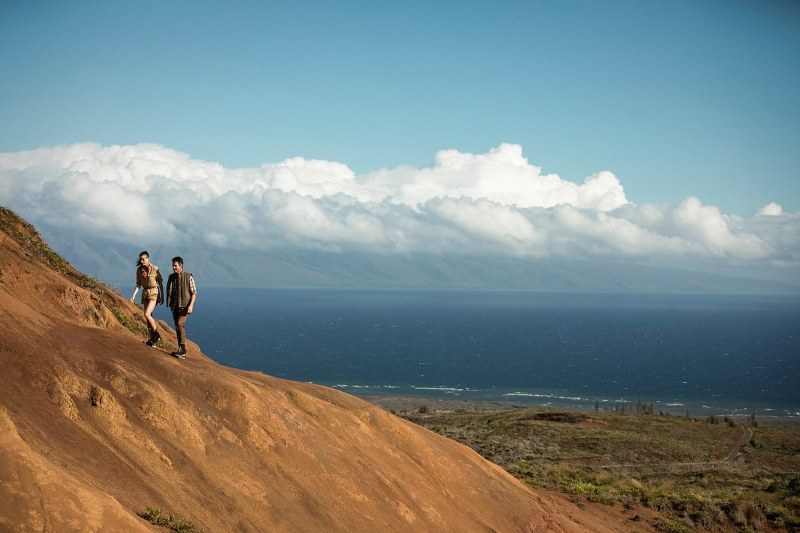 Resort Name: Volcano Eco Retreat by Heart Core Hotels
Location: 4/5 Located on the side of the Kilauea Volcano in Fern Acres, this resort offers a unique setting in a secluded native Hawaiian ʻōhiʻa tree forest. It provides an ideal base for exploring the magical island of Hawai'i, including the nearby Volcano National Park. However, its remote location might mean a longer travel time to other attractions and amenities on the island.
Accommodation: 4.5/5 The resort offers guest rooms equipped with comforts such as fireplaces, premium bedding, and separate sitting and dining areas. Each room also features a flat-screen TV and free WiFi. Unique to the accommodations are private porches where guests can relax, but the remoteness might make some guests feel isolated.
Amenities: 4/5 This vegan and vegetarian-friendly hotel offers amenities such as a hot tub, beach chairs, and umbrellas. Guests can also enjoy free self-parking, express check-out, and a restaurant. While the resort's commitment to being a minimum to zero waste property is admirable, dining options may be limited for those not adhering to a plant-based diet.
Service: 4.5/5 The resort offers various services such as luggage storage and concierge services. There have been positive reviews about the comfortable, quiet rooms at the property. However, due to the resort's unique eco-friendly approach, some standard luxury hotel services may be absent or less traditional.
Value for Money: 4/5 For those looking for an eco-conscious vacation, this resort provides good value for money with its focus on sustainability and minimal impact on the environment. However, those expecting typical luxury resort amenities might not find the same level of value.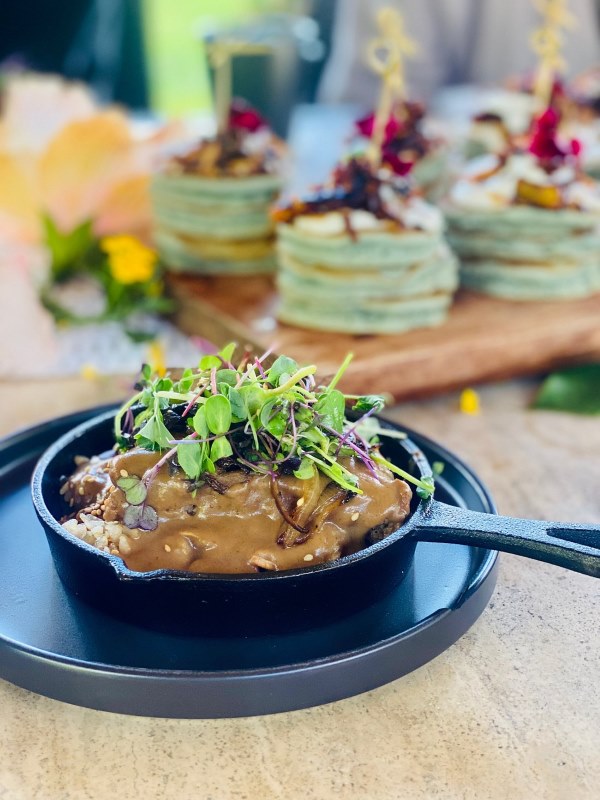 Recommendation: Volcano Eco Retreat by Heart Core Hotels is ideal for eco-conscious travelers, particularly adults who appreciate the tranquility of nature and are comfortable with a more secluded location. It's a particularly good fit for vegans and vegetarians due to its dining options.
Limited All Inclusive: Only really a bed and breakfast in terms of food experiences but keep in mind there are many food options on the big island.
Overall Score: 4.2/5
Hawaii's Top All-Inclusive Couples Retreats
Romantic Rendezvous: Exploring Hawaii's Top All-Inclusive Couples Retreats 
Find the best deal, compare prices, and read what other travelers have to say at Tripadvisor
Four Seasons Resort Hualalai, Big Island
Four Seasons Resort Hualalai, Big Island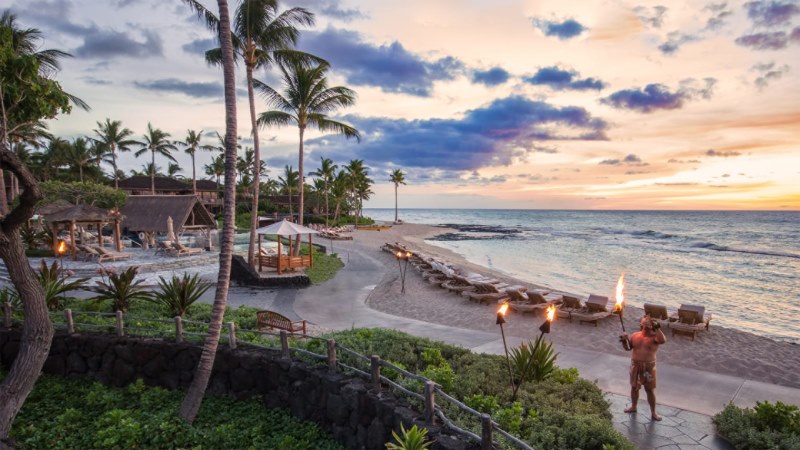 Set on the picturesque Kona-Kohala coast, the Four Seasons Resort Hualalai embodies a true Hawaiian paradise.Pros:Cons:

Luxury Accommodations: With its exquisite rooms, private outdoor showers, and personal lanais, the resort goes the extra mile in delivering luxury.
Beachfront Dining: The resort's Beach Tree Restaurant offers toes-in-the-sand dining and authentic Italian cuisine with a Hawaiian twist.
Incredible Spa: The Hualalai Spa provides unique treatments using local ingredients, perfect for a couple's spa day.
Location: While its remote location is part of its charm, it may be inconvenient for those wishing to explore other parts of the Big Island.
Expensive: The Four Seasons brand comes with high expectations and an equally high price.
Score: 9.5/10
Choosing between these two resorts hinges on personal preferences. If you're after a holiday with endless activities and a vibrant atmosphere, the Wailea Beach Resort - Marriott, Maui could be your ideal choice. However, if a more secluded, intimate escape with a focus on pure luxury appeals to you, consider the Four Seasons Resort Hualalai. Both options showcase the best of Hawaiian hospitality and are perfect for a romantic rendezvous in paradise.
Learn more about the all Inclusive packages Four Seasons Resort Hualalai, Big Island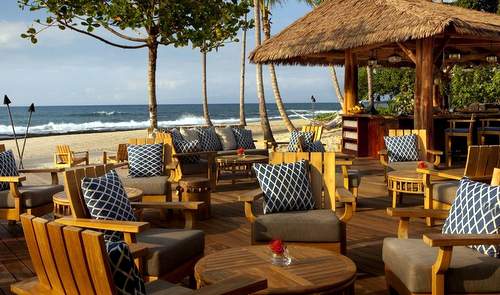 Serenades by the Sea: Uncovering Hawaii's Romantic Tapestry Outside the Resorts
As my toes sank into the warmth of Maui's golden sand, the tropical sun above seemed to wink at me. I had embarked on an adults-only, all-inclusive Hawaiian vacation, stepping away from the comforts of Hotel Wailea to unlock the romance cradled within the Hawaiian Islands.

The vibrant town of Lahaina was my first stop. Drenched in history, this once bustling whaling port welcomed me with its charm. The iconic Banyan Tree, standing as a living testament to times gone by, whispered tales of old seafarers and intrepid artisans. I wandered along Front Street, each corner brimming with art galleries, boutique stores, and an array of eateries. As the day surrendered to the warm hues of dusk, the silhouettes of docked sailboats against the flaming sky painted a picture of tranquility.
As an avid explorer, the lure of Haleakala National Park was irresistible. Known as the 'House of the Sun,' its lunar-like landscapes and panoramic views were breathtaking. Journeying to its summit, the world's largest dormant volcano, was like driving through a painting that changed colors and shapes with each bend. And when the sun began its descent, setting the sky aflame, the sight was a testament to nature's unrivaled artistry.
One cannot explore Maui without embracing its vibrant underwater world. Chartering a boat, I set out to the Molokini Crater. With my heart pounding with excitement, I plunged into the azure water. Schools of colorful fish, vibrant coral formations, and the serene silence of the ocean unfolded a universe that was as mesmerizing as it was humbling.
No Hawaiian exploration is complete without a Luau, a traditional Hawaiian party or feast accompanied by entertainment. Held under the starlit sky, the evening came alive with the hypnotic rhythm of the hula, the resonating beats of traditional music, and the enticing aroma of the Kalua Pua'a - pork roasted in an earthen oven.
My journey into the heart of Hawaii was indeed a serenade by the sea, a romance that unfolded with each wave caressing the shore, each whisper of the island breeze. It was a song that, though I've now returned to my city life, still resonates within me - a gentle echo of a distant Hawaiian dream.
---
💼 We cherish our independence! ✈️ Our travel recommendations are carefully researched, bias-free, and powered by human expertise by April and Ricky of LRB (we have personally researched and travelled to many of these destinations and researched others thoroughly through first-hand accounts). 🌍✨
We try to keep everything up to date, but please always do your own research and contact us if you know any issues for us to help others as best we can as a small but professionally focused team! 🧐📚⚠️