Maui Travel Guide: Tips, Attractions, and Things to Do in Hawaii
Travel Guide to Maui Hawaii
Looking for a great travel guide to Maui Hawaii? . With its pristine beaches, lush jungles, and scenic landscapes, Maui is a popular destination for those seeking relaxation, adventure, and natural beauty. During my recent visit to Maui, I discovered some of the island's most beautiful and captivating attractions, as well as some lesser-known gems.
Here we'll show you all the great spots around this balmy island paradise and give you some great vacation ideas that have helped make Maui a fantastic destination renowned the world over.
See also Maui All Inclusive Resorts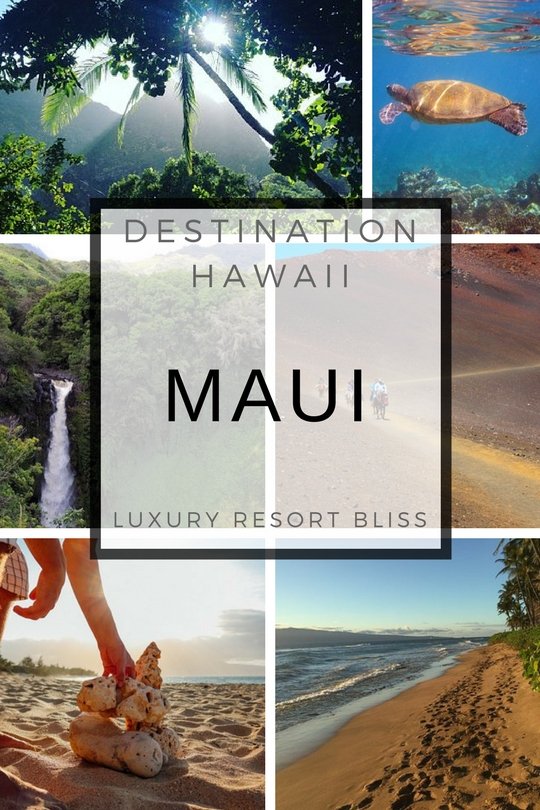 Maui Travel Guide from a Local
Best time to visit: The best time to visit Maui is from April to May and from September to November. These months offer milder temperatures, fewer crowds, and more affordable rates.
Getting around: To get around Maui, it's best to rent a car. The island has a well-developed road system, and driving is the most convenient way to explore the island's many attractions.
Attractions: Maui has a wealth of attractions, from its beautiful beaches to its scenic hiking trails. One of my favorite beaches was Ka'anapali Beach, a beautiful stretch of white sand that's perfect for swimming, snorkeling, and sunbathing. I also enjoyed hiking the Pipiwai Trail in the Haleakala National Park, which offers stunning views of waterfalls, bamboo forests, and a towering banyan tree.
Dining: Maui is known for its fresh and delicious cuisine, which features local ingredients such as fresh fish, tropical fruit, and locally grown produce. One of my favorite dining experiences was at Mama's Fish House, a renowned seafood restaurant that's situated right on the beach. The restaurant offers a range of fresh and innovative dishes, as well as stunning views of the ocean.
Accommodation: Maui has a wide range of accommodation options, from luxury resorts to budget-friendly hotels and vacation rentals. One of my favorite places to stay was the Grand Wailea, a luxurious resort that offers stunning views of the ocean, a world-class spa, and a range of dining and recreational amenities.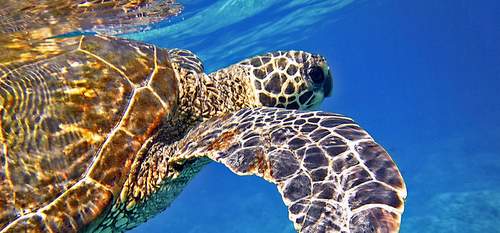 What is it about Maui which infuses its visitors to such passion? The locals say, "Maui no ka oi" referring to Maui as the perfect place. This island known for its steep green valley leading into the volcanoes, and an intelligently developed tourism infrastructure, really does have what it takes to make it one of the world's premier tourist destinations.
Also see http://www.hawaii-guide.com/maui

Top Attractions in Maui Hawaii
Before I set out, I have read other travel guides about Maui which talk about sailing between lush green islands, stopping of at great beaches to snorkel, and the now more well known secret road trip to Hana but before I did this trip I didn't understand what I was in for from the simple black and white text of the reviews I had read. And that's why I made this review. I wanted to know what it was like to walk the red sand for myself.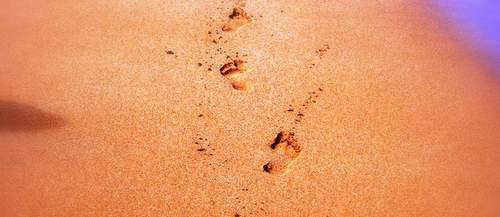 Red Sand of Maui
road trip to Hana
A road trip to Hana is one of the most iconic and beautiful experiences on Maui. The Road to Hana is a scenic drive along the northeastern coast of Maui that winds through lush jungles, past cascading waterfalls, and over scenic bridges. Here is what Sarah could write about a road trip to Hana from her personal perspective:

As someone who loves adventure and beautiful landscapes, I knew I had to take a road trip to Hana while on Maui. The Road to Hana is a breathtakingly beautiful drive that takes you through some of the island's most stunning landscapes. The winding road is flanked by lush jungles, rugged coastlines, and hidden waterfalls, making for a truly magical and unforgettable experience.
One of the highlights of the road trip to Hana is the many stops along the way. There are dozens of scenic viewpoints, hiking trails, and hidden beaches to explore. I particularly enjoyed visiting the Wai'anapanapa State Park, which offers black sand beaches, sea caves, and coastal trails with stunning views of the ocean. I also loved exploring the botanical gardens and waterfalls of the Garden of Eden Arboretum, which is a lush and peaceful oasis in the midst of the jungle.
Another highlight of the road trip to Hana is the opportunity to meet the friendly and hospitable people who live in the small towns along the way. The town of Hana is a charming and laid-back community that offers a glimpse into the traditional Hawaiian way of life. I enjoyed visiting the local market, chatting with the locals, and sampling the fresh and delicious cuisine.
If you are wondering about the secret road trip to Hana, In this video,
In this video, Lance takes us on a journey through the Road to Hana, a 52-mile stretch of winding roads with breathtaking views of Maui's coastline, waterfalls, and much more. He recommends using the Road to Hana Maui Guide app, which provides narration based on GPS and helps you skip tourist traps. Lance also suggests five must-see stops along the way, including the Garden of Eden, Waianapanapa State Park, Red Sand Beach, Wailua Falls, and Haleakala National Park. To get the full experience, Lance recommends spending at least three days in the area, with two nights in Hana, to enjoy the beauty of the road to Hana without rushing.
For generations Maui has been explored by first time and return visitors alike with excitement and verve in anticipation of that first encounter with a sea turtle, or spot a whale or dolphin live at sea.  I wanted to find out for myself the attraction of this almost mythical destination. And do I need to know how to handle monster waves if I simply want to go for a swim?
Time to Go to Maui
The best time to visit Maui, Hawaii, depends on your preferences and budget. Here are some statistics, prices, and weather information to help you plan your trip:
Weather: Maui has a tropical climate with warm temperatures year-round, ranging from 70-85°F (21-29°C). The driest months are April to October, while the wettest months are November to March. Hurricane season in Hawaii is from June to November, so it's important to monitor the weather forecasts if you're planning to travel during this time.
Prices: The peak tourist season in Maui is from December to March, when prices are generally higher due to increased demand. Accommodation, flights, and rental cars can also be more expensive during this time. The off-season is from April to November, when prices may be lower and crowds may be smaller.
Crowds: As mentioned above, December to March is the busiest time in Maui, with many tourists flocking to the island for winter vacation. If you prefer to avoid crowds, consider traveling in the shoulder season (April to May or September to November) when the weather is still pleasant but the crowds are smaller.
Activities: Maui is known for its outdoor activities such as hiking, surfing, snorkeling, and whale watching. The best time for whale watching is from December to April, while the best time for surfing is from November to March. Hiking can be done year-round, but the trails may be muddier and more difficult in the rainy season.
Special events: Maui hosts many festivals and events throughout the year, such as the Maui Film Festival in June, the Maui Onion Festival in May, and the Maui County Fair in September.
Well when should I go? Chance has it that the weather is pretty well perfect any time of the year. Sure the dry season from April to October seems like a good choice but I actually like the green and drama a tropical wet season can bring. As I also like attention for my dollar I also choose the season with a few less guests around.  When I do my research I find that I can put together an all inclusive Hawaii vacation package for my family for much less between Labor Day and Thanksgiving. Then this travel guide to Maui will not have to compete with all the other families who visit in the Summertime.
Must-See Attractions:
A. Natural Wonders:
Haleakalā National Park: Home to the famous sunrise at the volcano's summit.
Road to Hana: A scenic drive filled with waterfalls, rainforests, and panoramic ocean views.
Waianapanapa State Park: Famous for its black sand beach and lava tubes.
B. Cultural Experiences:
Lahaina Historic District: Explore museums, art galleries, and the renowned Banyan Tree.
Traditional Luaus: Experience Hawaiian culture with music, dance, and food.
C. Adventure Activities:
Snorkeling at Molokini Crater: Discover an underwater paradise.
Hiking in Iao Valley State Park: Explore lush landscapes and historical sites.
Whale Watching (Seasonal): Witness the majestic humpback whales during winter months.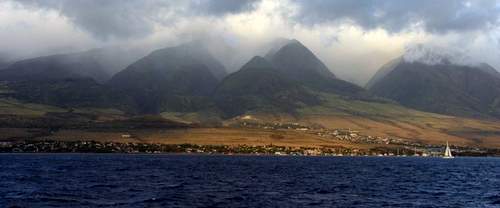 Maui in the shoulder season
To find a travel guide, see reviews of these activities and more, to find out the best restaurants and read reviews and forums from Maui, I recommend you follow this link: Maui- find the best deal, compare prices, and read what other travelers have to say at TripAdvisor (to find a walking talking travel guide go to the forums)
We have put together video of each of these attractions below.
Maui Stables
Aloha Bicycle Tours
Ocean Project, Lahaina
Maui Horseback Tours
Skyview Soaring Hana
Hotel Hana & Honua Spa
Maui Hiking Safaris
Hana Cave Tour's
Bailey House Museum
Polynesian Village Luau

Maui Beach Boys
Warren & Annabelle's Magic
Haleakala Crater
Maui Spa Retreat
Road to Hana Tours
Hang Gliding Maui
Ka'anapali Beach
South Pacific Kayaks
---
Top Travel Guide to Maui Hawaii Video
This is a travel guide video for Maui, Hawaii. The video is hosted by Jordan and Erica, who provide 11 tips for having the best Maui vacation. Maui is famous for its natural beauty, such as the Road to Hana, Haleakala with its sunrise and sunset, golden and black sand beaches, and snorkeling spots. The hosts suggest some of their favorite beaches, both on the west and south side of the island, and provide information on the best areas to stay, such as Ka'anapali and Wailea. They also offer recommendations for restaurants, snorkeling spots, and other must-see attractions, such as the Eow Valley State Monument and Twin Falls. Throughout the video, they provide practical advice, such as respecting sea turtles, and emphasize the importance of ocean safety.
Culinary Delights:
Local Cuisine: Don't miss the traditional Poke Bowls, Kalua Pig, and Shave Ice.
Farm-to-Table Dining: Enjoy fresh, local ingredients at places like Hali'imaile General Store.
---
Where to Stay in Maui
Maui has two main areas where most visitors stay: Ka'anapali and Wailea.
Ka'anapali, located on the west side of Maui, is a livelier and busier option. Here, you'll find three to four-star resorts, long stretches of gold sand beaches, and a lot of hotels such as the Westin, the Hyatt, the Sheraton, and the Nepali Beach Hotel. Just south of Ka'anapali is the historic Lahaina town, which is full of art galleries, local shops, bars, happy hours, and fine dining options like Pacificos and Lahaina Grill.
Wailea, on the other hand, is a bit more upscale with four and five-star resorts. You won't find huge stretches of gold sand beaches here, but you have some stunning coves, such as lava form cove. Wailea has hotels like the Andaz, the Fairmont Kelani, the Grand Wailea, and the adults-only Hotel Wailea. It is a bit quieter than Ka'anapali, but it is close to Kihei, which has a lot of lively bars and restaurants and other things to do.
Outside of these two areas, visitors can find vacation rentals nearby in places like Nipili, Kihei, and Ma'alaya. On other parts of the island, boutique hotels like the Paella Inn and the Bamboo Inn on Hana Bay can also be found.
Thankfully Maui has more than enough quality resorts and accommodation houses. You may like to begin your search with the top vacation packages to Hawaii available.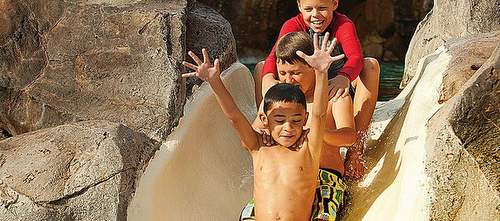 Maui Family Resorts
Where to Stay:
Luxury: The Grand Wailea - A Waldorf Astoria Resort
Mid-Range: Ka'anapali Beach Hotel
Budget: Maui Seaside Hotel
Culinary Enthusiasts: Leis & Spices Retreat
---
---
Shopping & Nightlife:
Whalers Village: A beachfront shopping complex with a variety of stores and restaurants.
Kihei's Nightlife: Explore bars, clubs, and evening entertainment.
---
If you are looking for a place to stay Maui, then there are some options where your dollar will go a little further than other places irrespective of weather you are looking for budget travel or luxury travel. We hope you enjoyed our travel guide to Maui Hawaii!
Tips & Considerations:
Weather: Tropical climate; sunscreen and appropriate attire are recommended.
Respect Local Customs: Familiarize yourself with local etiquette and cultural norms.
Travel Insurance: Always a wise choice for any unforeseen events.
Maui is a destination that captivates the soul with its natural beauty, cultural richness, and adventurous spirit. From witnessing a sunrise atop a volcano to indulging in local culinary delights, the island offers a multitude of experiences that can cater to different tastes and budgets.
This guide aims to provide an informative and engaging roadmap for travelers seeking to explore the magic of Maui, but the real essence of this Hawaiian gem is something that can only be truly captured by experiencing it first-hand. As they say in Hawaii, "E Komo Mai" - welcome, come in!
---
Share Your All-Inclusive Adventures and Questions! 🌴 Have a memorable experience from a luxury all-inclusive vacation? We'd love to hear it at Luxury Resort Bliss. We're on the lookout for top-quality, insightful tales that'll inspire our community. Dive in and be a part of our sun-soaked stories! 🌊🍹✨
The story is a fictionalized account founded on travel expertise, research, and experience. Always refer to recent guest reviews and perform due diligence before booking.
💼 We cherish our independence! ✈️ Our travel recommendations are carefully researched, bias-free, and powered by human expertise by April and Ricky of LRB (we have personally researched and travelled to many of these destinations and researched others thoroughly through first-hand accounts). We also have put in the hard miles, and Ricky has worked for decades for resort and hotel chains  Hyatt, Hilton, Shangri-La and Radisson before starting Luxury Resort Bliss in 2007. 🌍✨ Unlike some other resort review websites we are concerned on the guest experience rather than mere corporate interest.