Asia Luxury Resort
Looking for a top Asia luxury resort? We've listed some great vacation spots with amazing luxury resorts. There's a real variety of the type of resort and the amenities offered here.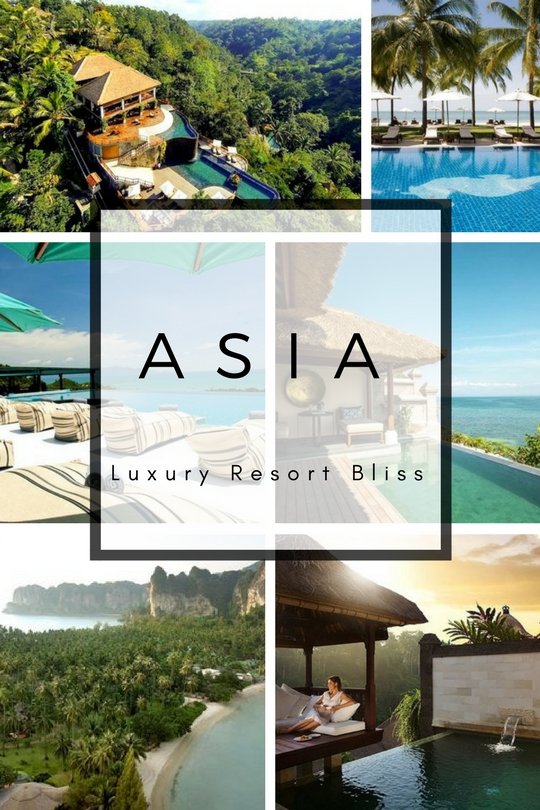 Indulge yourself in the modern Far East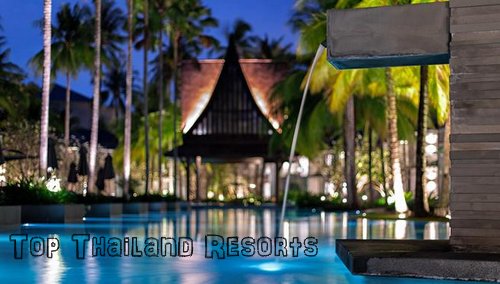 Over the years, cities across the Far East have become destinations for travelers seeking a unique experience. More people are beginning to travel to this part of the world because despite its rapid development and modernization of services, it still retains much of its unique Asian charm.
Modern technology wifi, mobile phone networks, and internet access now available almost everywhere make travel to exotic locations easier than ever before. For example, smartphone applications, such as translation and mapping software, make it easy to communicate and navigate. You can be far from home, and yet still have the comforts you are used to.
---
Top 10 Asia Luxury Resort Options: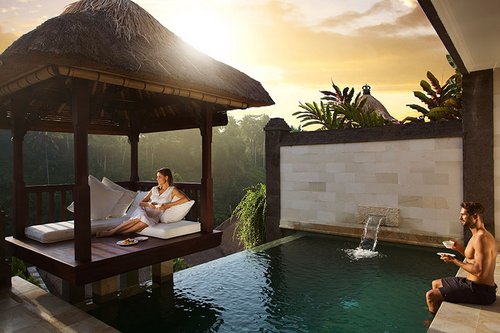 Ubud Bali Resorts
VIDEO: TOP 10 Resorts Maldives
The Maldives does not always seem an easy fit into any continent and does not seem as "Asian" as some other destinations but that is more to do with our perceptions rather than the reality. And the reality is that the Maldives has many of the best resorts in Asia. A higher percentage than any other country of the very best resorts I am sure. Here are our best Maldives all inclusive resorts.

The Maldives has wonderful, luxury resorts and is one of the ideal destinations for the beach, snorkeling, swimming and over-water villas.
It's a place of obvious beauty and opportunities for relaxation in a secluded place away from it all. Almost the classic refreshingly indulgent escape. 
Cocoa Island by COMO Five Star Maldives Luxury
This 5 star resort is on South Male Atoll in the Maldives. It's a great spot for snorkeling, scuba and windsurfing. There are outdoor pools, a spa with facials, scrubs and massages, and a restaurant. It's on the smaller size with only 33 guestrooms.
Reviews are incredible for Cocoa Island with nearly all perfect scores.
Get more information and see the latest reviews for Cocoa Island Resort.
Another great one to inspire you, Baros Maldives:
One more to add to the list: Four Seasons Resort Maldives at Kuda Huraa North Male Atoll.
VIDEO: Maldives at Kuda Huraa | Four Seasons Resort
See all of the great luxury resorts in the Maldives.
---
VIDEO: 7 Star Resort - Luxury Resort Villas with Private Pools, The Hanging Gardens of Bali

Bali, Indonesia is a great beach location with lots of interesting culture. One of the best luxury resorts is Samaya and there are two locations, Ubud and Seminyak. 
VIDEO: Courtyard by Marriott Seminyak, Bali - Luxury Escapes
The Samaya Seminyak, Bali
VIDEO: Bali Vacation Travel Guide 

This 5 star luxury resort is in Seminyak, Bali, Indonesia. It's a popular resort area and tropical. It's on the small side with only 46 guestrooms, beach, 2 restaurants, 2 pools, area shuttle and spa services.
Reviews are amazingly good for this resort with most giving it perfect scores.
Get more information and see the latest reviews for The Samaya.
Don't go past our Bali Luxury Resorts list in search of the best Asia Resorts. Bali has some of the best resorts in the world.
Official Bali Travel Website; https://www.bali.com/

---
All Asian Countries and Locations Resorts and Hotels

---
Thailand has a host of great beach and island locations that has made it a popular location these days. It's another diverse location for a great Asia luxury resort.

VIDEO: Rayavadee, Krabi, Thailand

Phuket, Thailand Travel Guide. See the best Phuket Resorts

VIDEO: Four Seasons Chiang Mai - The Perfect Chiang Mai Family Resort

Visit our Chiang Mai Resorts page to see some of unique resorts like the one below. 
VIDEO: Chiang Mai: A Guide to Traveling in Thailand
---
Ko Lanta, Thailand
Layana Resort & Spa
On the beach with great snorkeling in the area, Layana has a full-service spa, pool, 51 guestrooms, sofa beds and fridges. Reviews are excellent.
Get more information and see the latest reviews for Layana Resort and Spa.
For more in this area, visit our Top Thailand Luxury Resorts page.
Official Thailand Travel Website: https://www.tourismthailand.org/
---
Some of the best quality vacation options for a great Asia Holiday. Also see the Top Asia Spa Locations, Top 10 Asia Adventure Locations and the Top Asia Locations for History and Culture.

---
See all the top Philippine Beach resorts from Palawan to Boracay and Samal Island.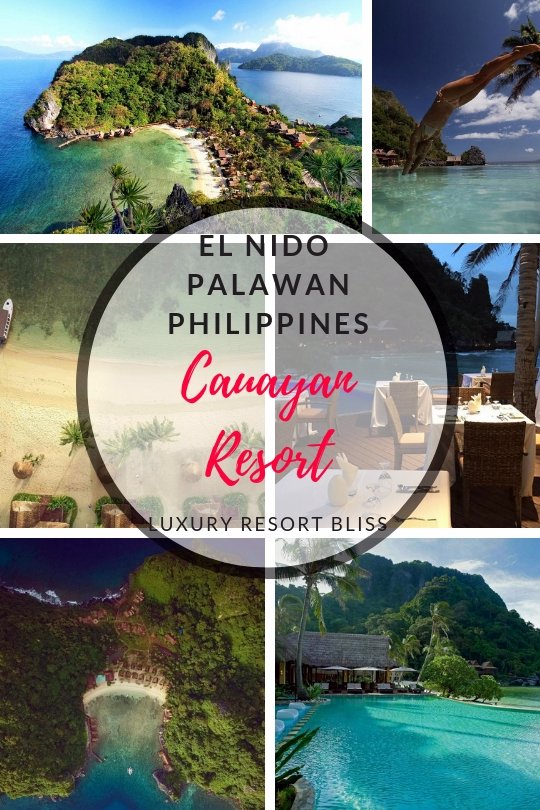 Philippines Beach Resorts
VIDEO: Experience The World's Best Beach - Shangri-La Boracay
The official Boracay travel website is http://boracay.com.ph/
---
Vietnam, Asia Luxury Resort:
An Lam Ninh Van Bay Villas, Nha Trang, Vietnam
A 5 star resort in Vietnam on a private beach with a jetty, full-service spa, pools, restaurants with international dishes, rainfall shower heads, private plunge pools, and more. 
Reviews are also near perfect here.
Get more information and see the latest reviews for An Lam Ninh Van Bay Villas.
---
Malaysia, Asia Luxury Resort:
Casa del Mar, Langkawi, Malaysia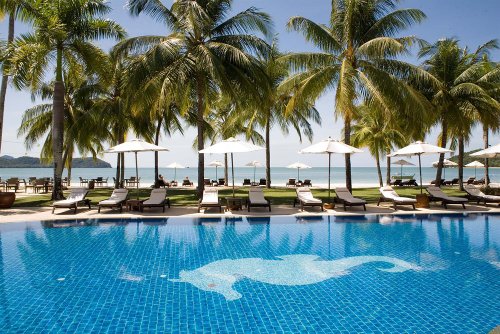 A small 4 star resort on the beach with a full-service spa, pool, health club and a great romantic spot. Located on Langkawi Island with the airport not far away. (There's also a free airport shuttle.) Reviews are near perfect.
Get more information and see the latest reviews for Casa del Mar.
---
Wildflower Hall, Shimla in the Himalayas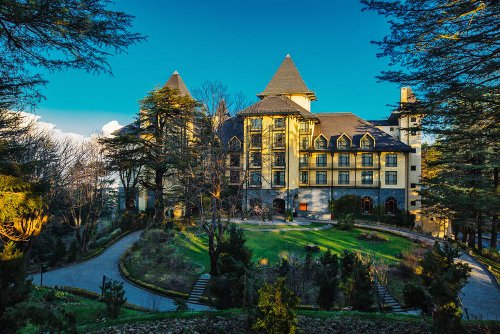 This mountain resort has 85 guestrooms, 2 restaurants, a full-service spa, indoor pool, and more. This is an area where snow is possible so keep that in mind for the time of year you are booking. 
Get more information and see the latest reviews for Wildflower Hall.
---
Taj Lake Palace, Udaipur, India
An 83 room luxury resort in an island location. To get there you need to take a private boat. Highlights include 3 restaurants, full-service spa, pool, rooftop terrace, kid's activities, and more. Reviews are near perfect. 
Get more information and see the latest reviews for Taj Lake Palace.
For more in India, Goa has some great luxury resort options. 
---
To find more great resorts as well as links to destinations around Asia, visit our Asia Luxury Travel page.

---
---
Bali (Indonesia)
Boracay (Philippines)
Chiang Mai (Thailand)
Caramoan (Philippines)

Guimaras Island (Philippines)

Goa (India)
Kuala Lumpar - Surrounding Area (Malaysia)
Koh Phi Phi (Thailand)
Koh Tao (Thailand)
Phuket (Thailand)
Palawan (Philippines)

Samal Island (Philippines)
Ubud (Bali Indonesia)
http://www.singapore-culture-and-attractions.com/index.html

See Singapore and visit this beautiful South East Asia country. Travel to places where the locals visit.

Luxury China Tours Luxury China tours service including private and small group tours. Great discount and best service are offered.


Vietnam and more deals are available on our Luxury Travel Asia

💼 We cherish our independence! ✈️ Our travel recommendations are carefully researched, bias-free, and powered by human expertise by April and Ricky of LRB (we have personally researched and travelled to many of these destinations and researched others thoroughly through first-hand accounts). 🌍✨
We try to keep everything up to date, but please always do your own research and contact us if you know any issues for us to help others as best we can as a small but professionally focused team! 🧐📚⚠️