All Inclusve Florida Family Resorts
Looking for some great Florida family resorts? We've chosen some great resorts from around Florida that are known to be fantastic for families.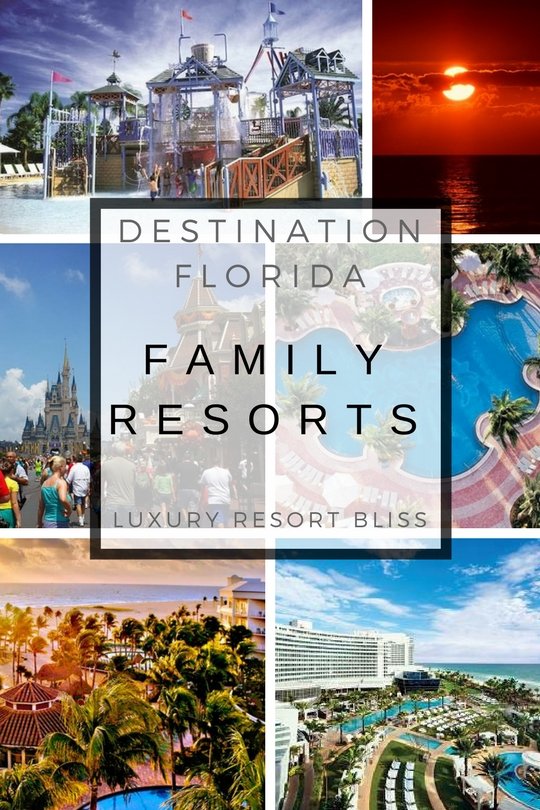 Check out: TripAdvisors Top Hotels for Families.

FAQ: All Inclusive Florida Family Resorts 
Surprisingly, Florida doesn't overflow with all-inclusive options the way some Caribbean destinations do. However, yes, a few true gems exist. Club Med Sandpiper Bay in Port St. Lucie also recently changed hands, but we do list some that have great packages here and on our Florida all-inclusive resorts page. 
The Gulf Coast, known for its softer waves and sun-kissed skies, isn't teeming with all-inclusive resorts. But properties like South Seas Island Resort on Captiva Island do offer all-inclusive packages, and it's ideal for families craving a balance between nature and luxury. Also check out Clearwater Beach all-inclusive resorts, Destin Florida all-inclusive resorts, and even Pensacola all-inclusive resorts, all of which are rich in family focused activities.
Answer: Orlando, the land of amusement parks, doesn't really play the all-inclusive game. However, you can find some resorts like the Four Seasons Resort Orlando that offer meal packages. Not strictly all-inclusive, but they ease the stress of planning meals around your theme park escapades. Fortunately there are many other resorts in Orlando that offer packages like this, and we have put together a review.  These aren't strictly all-inclusive but do alleviate the need to venture out for meals.
Answer: Hawks Cay Resort in Duck Key offers packages that approach an all-inclusive experience. With a wide range of activities suited for kids, it's a solid option for families, despite not being an all-inclusive resort in the traditional sense.
Sandestin Golf and Beach Resort offers all-inclusive-like packages in Destin that cater to families, offering a mix of activities and dining options without breaking the bank.
Answer: While Destin is more synonymous with luxury rentals and beachfront hotels, Henderson Park Inn does offer meal plans that are accommodating to families. Though not all-inclusive per se, these plans simplify your stay when it comes to food and beverage.
Answer: South Seas Island Resort (see Sanibel Island All Inclusive Family Resorts) offers an experience that can be tailored to be nearly all-inclusive and provides activities that can be enjoyed by both young kids and grandparents. The spacious villas and variety of dining options make it comfortable for extended families.
Answer: Ideally, you'd aim for the shoulder seasons—late April to June and September to November. The weather is pleasant, the crowds are thinner, and you may catch some early-bird or last-minute offers. Just keep an eye out for hurricane season.
Answer: You'll want to read the fine print. Most resorts in Florida offer varying levels of "all-inclusive" with some activities and premium dining options at an additional cost. Always verify what's included in your package. We say there are not any real all-inclusive family resorts in the traditional sense, but some get pretty close with the packages they offer to what you could expect in say the Caribbean. Resorts know this is what many guests want, but the Economics don't stack up in the mainland USA all-inclusive resorts offerings. 
Answer: Far from it. Resorts like Hawks Cay in Duck Key have offerings such as teen adventure camps, water sports, and even teen-only lounges, ensuring that the older kids are as entertained as the younger ones. 
Resorts often tack on "resort fees," which are not always included in the all-inclusive price. Additionally, spa treatments, premium dining options, and certain activities may cost extra. Always check the inclusions and exclusions.
Sandpearl Resort in Clearwater Beach is Ideal for Families
Best Clearwater Beach Resorts For Families: East Shore Clearwater Resort Apartments
This resort is not typical of the other larger resorts that have everything, but Clearwater is all about the wonderful natural environment and attractions. When you consider the location and the quality family friendly vacations that are ha here it's easy to see how it made it into our list of the top Florida Family resorts list.
Reviews for East Shore Clearwater Resort Apartments
See more family friendly resorts in Clearwater Beach Florida.
---
Destin Florida: An Ideal Destination for All Inclusve Family Resort Vacations
Sites like TipAdviser and Expedia list 65 All Inclusive Resorts in Florida that are also family friendly. 

TripAdvisor's list of 65 Family Friendly All Inclusive Resorts
Some of our favorite family friendly resorts in Orlando are the water park offerings listed below. But also check out the Orlando All Inclusive Resorts as well. 
Video Below: Orlando Family Travel guide.
Family resorts in Florida with water park
Best Family Resorts In Florida With Water Park: Reunion Orlando Florida Family Resort
The Grove Resort and Waterpark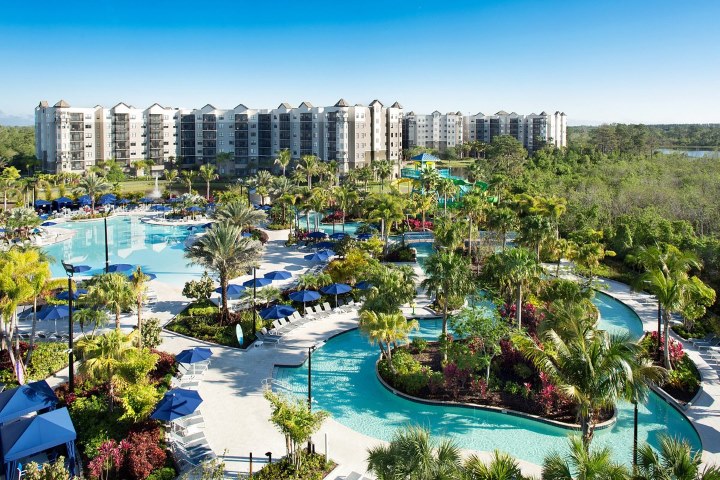 The Grove Resort and Waterpark
Winner best water park resort in Florida: Tee Grove
Encompassing attractions like the  Surfari Water Park with surf simulators huge pools, children's activities and mini golf this place is a parent's dream. There are the usual features of the top water park resorts, but they are done a little better and satisfaction ratings are higher.   
There is a range of restaurants with reasonable offerings. And the water park is included in your stay in case you were wondering. 
Video: Fun Things to Do at The Grove Resort & Waterpark
Find the best deal, compare prices, and read what other travelers have to say at Tripadvisor
Coco Key Hotel And Water Park Resort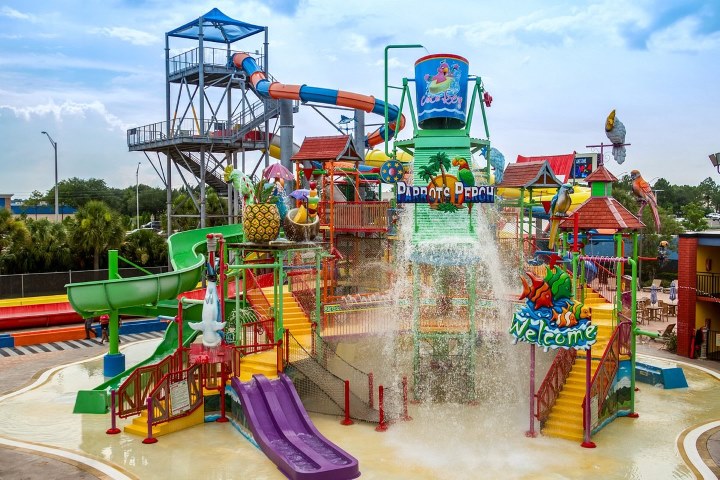 Coco Key Hotel And Water Park Resort
Coco Key Hotel And Water Park Resort is another of the best family water park resorts in Florida. This Family friendly resort is situated close to Orlando's attractions and is shaded. 
There are 391 rooms, complimentary area shuttle, kids club and daily activities.
Reunion Resort
Located close to Walt Disney Land and other theme parks. Here you'll find 3 18-hole golf courses, a spa, supervised activities for kids, a tropical water park and a number of restaurants. Groceries can also be delivered before arrival. (Handy!)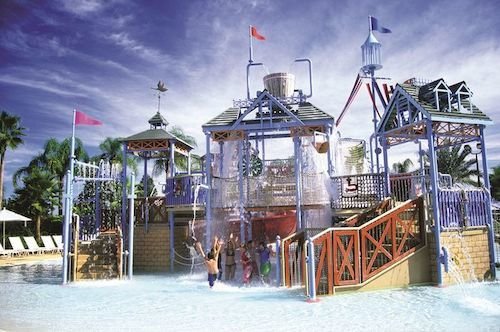 Reunion Florida Family Resort
Accommodations are 1,2 and 3-bedroom villas and multi-room houses with premium linens, kitchens, dining areas and daily maid service. 
Reviewers have said: lot's of private space, can see the Disney fireworks at night, great place for a large family, spacious rooms.
Many people love this resort and return numerous times.
More on Reunion Resort and Club - A Wyndham Grand Resort, Kissimmee,FL

Video: We Found Paradise! South Beach Miami, Little Havannah & Cuban Coffee // Full-Time Travel Family of 6
These are few of the top family resorts in Miami Florida according to guests that have stayed at them with actual kids. 
And we find Families consistently rate a few hotels above others regardless of the resorts overall satisfaction score. The first of these is the Fontainebleau Resort Miami Beach.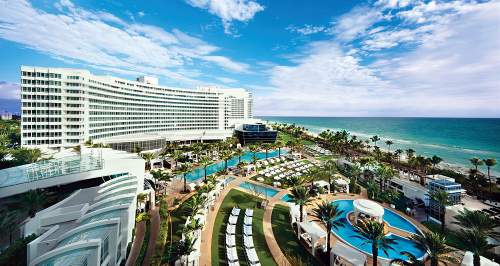 Fontainebleau Resort Miami Beach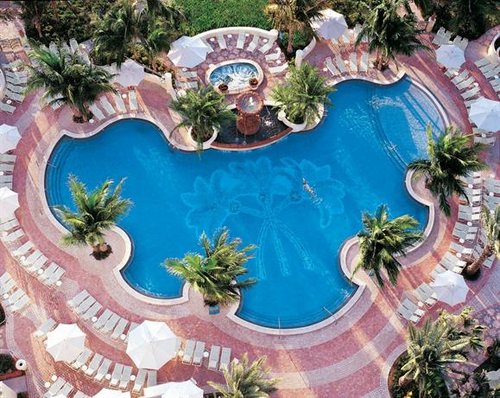 Perhaps a family pet friendly Miami resort is not for everyone. But with over 700 rooms and almost as many facilities and amenities designed to keep kids of all ages occupied and happy this resort is sure to appeal to some aspect of you families particular vacation style.
Special offers on Loews Miami Beach Hotel
Video Review by Guest: Loews Miami Beach Hotel Tour - Where to Stay in South Beach Miami Florida
---
Florida Beach Resorts for Families
Key West Beach hotels offer something special for families. Not only are all there all the beach activities, swimming and snorkeling but also cycling around and seeing the sights. 
But there are also lots of other family friendly beach resorts in Florida
Disney Hotels Orlando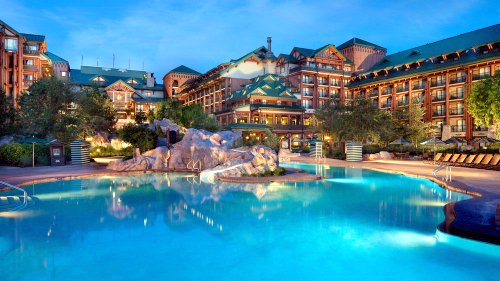 Disney Wilderness Lodge
There are also a lot of Disney resorts that are great for a Florida family vacation. Here are some good reasons for a Disney Florida family vacation: Discount Disney Resort Packages
Disney Wilderness Lodge was recently named in the top 5 Family Friendly resorts in the United States.
Video Review: Should You Really Stay at Disney World's Wilderness Lodge?
---
Hyatt Beach House Resort, Key West
Family friendly amenities include a children's playground and large free form pool with sloped entry. You can also take walks in the gardens and take pottery painting classes. There are several dining options in the area but not right in the hotel.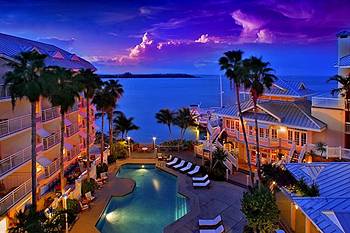 Hyatt Key West
Family Activities include excursions and cruises (arranged by resort staff), a rental center for jet skis, kayaks, speedboats, pontoon boats, snorkel and fishing gear.
More on Hyatt Key West Resort and Spa 
Click here for more resorts in Key West.
Video: Hyatt Centric Key West Resort & Spa
---
Miami Resorts for Families
Marriott's Miami Family Vacation Resort
Located in one of the most prestigious areas of Miami, this resort is very close to South Beach. There's a fitness centre, a children's pool (outdoor), jacuzzi, whirlpool and you also get access to the Doral Golf Resort & Spa.
Nearby at the Doral Resort, there's a spa, 5 championship golf courses, Camp Doral kid's club, tennis, jogging and bike trails.
The villas have 2 bedrooms and 2 baths. The master suite has a king size bed and oversized tub. There's a full kitchen, separate living and dining areas, and a queen sofa bed in the living area.
Video review by guest: Marriott's Villas at Doral, and City Place
Reviewers love the location of this resort. They say the facilities are in good condition, villas are spacious and one past recommends valet parking over self parking.

More on Marriott's Villas at Doral- A Marriott Vacation Club Resort

---
Best Florida Keys Family Resort Where Kids Stay Free: Oceans Edge Resort & Marina Key West
This new Florida Keys hotel, is run by a family and completely geared towards families. Kids can enjoy six huge pool, family friendly restaurants and easy access to the islands: accompanied by parents of course. 
What we love about this new resort is that it seems to have revived some old charm of Key West as a family vacation destination. 
Note: At the time of writing kids stay free, and I don't expect they will change this anytime soon given the commitment to family vacations. 
Find the best deal, compare prices, and read what other travelers have to say at Tripadvisor
Video: Oceans Edge Key West Resort & Marina on water activities
The Islamorada Key West Family Resort

This 3 star Caribbean flavoured beachfront resort is located 88 miles south of Miami Airport.
There's a heated pool overlooking the ocean, a whirlpool and a private (man-made) beach with steps leading down to the Atlantic.
Guestrooms are decorated in tropical pastels. They are one or two-bedrooms with private balconies and kitchens. There's an expanded continental breakfast in a relaxed setting which is good for families.
Fine dining, shopping and entertainment venues are close by.
Reviewers say they are quick with upgrades, service and staff are excellent, breakfast buffet is full of carbs, but there are hot and cold items, hammocks and lounge chairs are very relaxing, and it's great value.
More on Islamorada Key West Family Resort.
Video: Florida Keys Family Vlog | Islamorada | Key West
---
Scorecard: Comparing Florida All-Inclusive Family Resorts to Those Elsewhere
Criteria:
Variety of Activities
Beach Quality
Culinary Experience
Cultural Exploration
Access to Natural Attractions
Cost-Effectiveness
Level of All-Inclusivity
Childcare Services
Convenience of Location
Unique Selling Propositions
Florida All-Inclusive Family Resorts
Variety of Activities: 8/10 - From water sports to kids' clubs, there's generally plenty to do.
Beach Quality: 9/10 - Some of the world's best beaches are in Florida.
Culinary Experience: 7/10 - Offers a solid range of family-friendly dining options.
Cultural Exploration: 5/10 - Focus leans more toward leisure than local culture.
Access to Natural Attractions: 7/10 - Manatee watching, state parks, but somewhat limited.
Cost-Effectiveness: 6/10 - Generally pricier due to domestic location.
Level of All-Inclusivity: 6/10 - Rarely "all-inclusive" in the traditional sense.
Childcare Services: 9/10 - Most have comprehensive kids' clubs and babysitting services.
Convenience of Location: 8/10 - Shorter flights and no passports needed for U.S. residents.
Unique Selling Propositions: 7/10 - Launches from Cape Canaveral, unique local fauna.
Overall Score: 72/100
International All-Inclusive Family Resorts (e.g., Caribbean, Mexico)
Variety of Activities: 8/10 - Comparable array of family activities.
Beach Quality: 9/10 - Caribbean beaches are world-class.
Culinary Experience: 8/10 - More exotic food options available.
Cultural Exploration: 7/10 - Easier access to unique local experiences.
Access to Natural Attractions: 8/10 - Coral reefs, jungles, and more.
Cost-Effectiveness: 8/10 - Generally more budget-friendly.
Level of All-Inclusivity: 9/10 - Truly all-inclusive experiences are more common.
Childcare Services: 8/10 - Wide range of kids' activities but may not be as tailored.
Convenience of Location: 5/10 - Longer travel times and passports usually required.
Unique Selling Propositions: 8/10 - Unique offerings like ancient ruins or snorkeling in coral reefs.
Overall Score: 78/100
This scorecard gives you a quick glimpse of what to expect. While Florida's all-inclusive family resorts have their merits, international options might offer a more traditionally all-inclusive experience and a touch of the exotic.

More Family Vacation Ideas
Orlando Family Vacation Resorts
Cozumel Family Resort Vacations

Los Cabos Family Resort Vacation
San Diego Family Resort Vacation

Share Your All-Inclusive Adventures and Questions! 🌴 Have a memorable experience from a luxury all-inclusive vacation? We'd love to hear it at Luxury Resort Bliss. We're on the lookout for top-quality, insightful tales that'll inspire our community. Dive in and be a part of our sun-soaked stories! 🌊🍹✨
The story is a fictionalized account founded on travel expertise, research, and experience. Always refer to recent guest reviews and perform due diligence before booking.
💼 We cherish our independence! ✈️ Our travel recommendations are carefully researched, bias-free, and powered by human expertise by April and Ricky of LRB (we have personally researched and travelled to many of these destinations and researched others thoroughly through first-hand accounts). We also have put in the hard miles, and Ricky has worked for decades for resort and hotel chains  Hyatt, Hilton, Shangri-La and Radisson before starting Luxury Resort Bliss in 2007. 🌍✨ Unlike some other resort review websites we are concerned on the guest experience rather than mere corporate interest.