All Inclusive San Diego Resorts
All-Inclusive San Diego Resorts (2023 Family Vacation)
Welcome to guide to San Diego All Inclusive Resorts suitable for a family vacation this year. Here you'll find the must-see attractions for families and the best places to stay while in San Diego as well as the best all-inclusive resorts which are all-inclusive—comparing these to some other top family resorts in the area.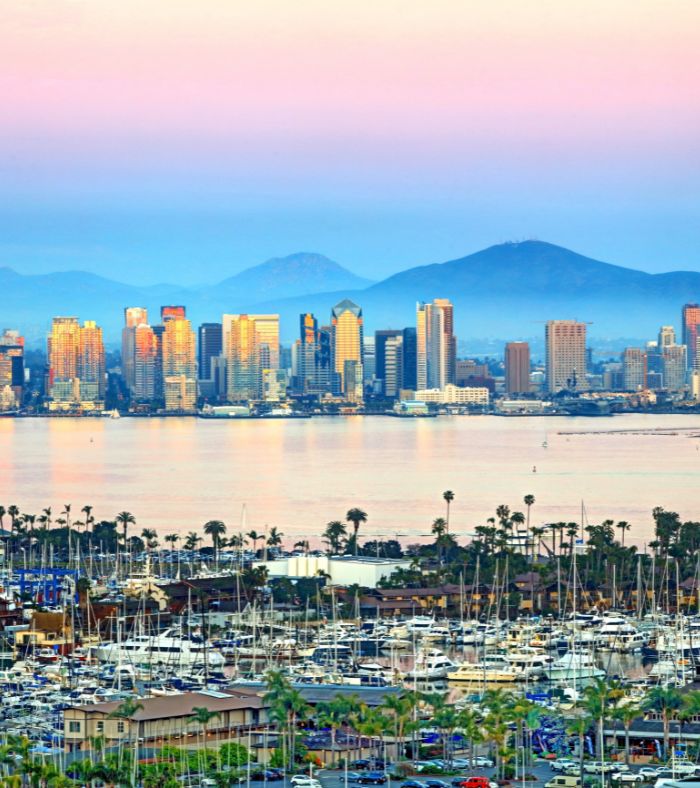 San Diego All Inclusive
Planning a family vacation can be stressful and time-consuming, especially when traveling with kids But all-inclusive San Diego family vacations make the process easier. Traveling with kids can be hard, but not when your hotel or resort offers an all-inclusive package that includes accommodations, food, drinks, activities, and entertainment for everyone in your party.
With so many resorts to choose from in San Diego, it can be difficult to find the perfect fit. Whether you're looking for a quiet retreat or a party atmosphere, there's something for everyone in this diverse city, surrounded by amazing beaches. Then you won't mind at all that there are only 4 all-inclusive resorts listed on TripAdvisor as all-inclusive. 
All-Inclusive San Diego Resorts
You can check out the TripAdvisor reviews, but these are all excellent choices, and we can compare them to some other top San Diego resorts for families.
Hilton San Diego Bayfront:
Catamaran Resort Hotel And Spa:
San Diego Mission Bay Resort:
Catamaran Resort Hotel And Spa:
I provide a few videos for these below and a quick overview, but you can get full details on all four on TripAdvisor here:
I also checked out this video:Top 10 All inclusive Resorts & Luxury Hotels in San Diego, California
Not all of these resorts are full all-inclusive and many rely on packages, but there are some excellent all-inclusive resorts in the group. 
All-inclusive resorts usually include by convention, at least three meals per day, nonalcoholic drinks, lots of alcoholic drinks, and at least some activities' spa treatments and motorized water sports. But this is not Mexico or the Med and you need to make compromises with your expectations here in California. The all-inclusive packages here are paired down in comparison. 
Catamaran Resort Hotel and Spa:
There are also a number of great 4-star resorts like Paradise Point above and Catamaran Resort Hotel and Spa which has a children's program also.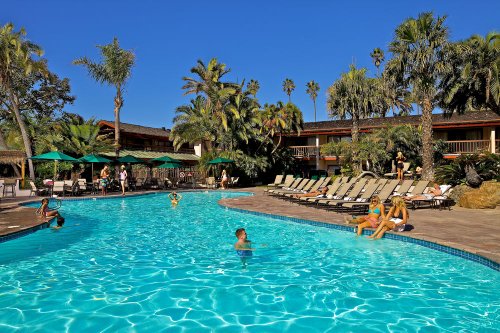 The pool at Catamaran Resort Hotel and Spa
Catamaran Resort Hotel and Spa: Best active all-inclusive San Diego resort for families
 On Pacific Beach with 310 rooms and activities as well as bicycle and water-sport rentals.

Catamaran Resort Hotel And Spa
San Diego Mission Bay Resort:
San Diego Mission Bay Resort: Best 5-star San Diego all-inclusive resort for families
Family vacations are a great way to spend quality time together!  Watch movies by the pool or roast some marshmallows by a fire pit as you end your perfect day with an unforgettable moment. There are many things for the whole family to enjoy—from spa treatments for mum and dad or tennis, wakeboarding and sailing, or hanging out around in the pool for the whole family to do together. 
SeaWorld is just a few miles away from this San Diego resort, so you can enjoy the best of both worlds when staying with us. San Diego Mission Bay offers 5-star service and our guests enjoy amenities like championship tennis courts, dinning by the waterfront, and more.
Best resort in San Diego? | San Diego's Mission Bay Resort a real hotel review | A Tropical Escape
Rancho Bernardo Inn
Rancho Bernardo Inn: Families would love this all-inclusive with 287 luxuriously appointed guestrooms, three swimming pools, an award-winning full-service spa, multiple dining outlets, and golf.
Rancho Bernardo Inn: Best San Diego all-inclusive resort for families with a spa
Hilton San Diego Bayfront:
Hilton San Diego Bayfront: $15 credit is available towards the purchase of food or beverages at any of our on-site eateries and bars daily forms the basis of an all-inclusive package. But also there is bike rental, kayaks and much more.
Top San Diego Family Vacation Attractions:
San Diego is a great place for families to go on vacation. It has a variety of attractions for people of all ages and interests.
The city is home to over 17 miles (27.36 km) of beaches, which means there are plenty of places for families to enjoy the sand and surf. Whether you want to take a walk or build a sandcastle, the beaches have something for everyone.
In addition to the beach, San Diego has many other attractions that families will love. The San Diego Zoo offers an amazing experience with over 3,500 animals from around the world, while SeaWorld has aquatic shows and exhibits that will fascinate children and adults alike. The USS Midway Museum is also a popular attraction where visitors can see how sailors lived onboard during World War II.
To fill out your all-inclusive experience you might like to add a few activities which could spice up a trip to a regular resort which perhaps does not offer as many inclusions. Let's begin this section with a little overview of San Diego and it's attractions for a family vacation with this video:

---
There are a number of great things to do as a family in San Diego. Below is our collection of the best things to to. Tripadvisor also has a great list of the top attractions in San Diego.
San Diego is a beautiful city and there are many attractions that you can visit with your family. Some of the most popular attractions are SeaWorld, Belmont Park, and Balboa Park.
SeaWorld is a theme park that has been around for decades. They have rides and shows that will entertain people of all ages. Belmont Park is another popular attraction in San Diego. It has a roller coaster and other rides for people to enjoy. Balboa Park is home to many museums, gardens, and more than scores of cultural institutions. It's the perfect place for families who want to learn more about history or art while still having fun together!
5 Fun Things to Do in San Diego With Your Kids for Under $100 | Well Spent | Travel + Leisure
00:26 USS Midway
01:29 Everyday California
02:30 San Diego Zoo
03:30 Art Tour
03:50 Beaches
VIDEO: San Diego Vacation Travel Guide
---
If you'd love to take your family to see a piece of history, the USS Midway Museum in downtown San Diego is a great stop. A long-serving historic naval aircraft carrier, this is a ship housing a large collection of aircraft.
The USS Midway Museum is a great opportunity for history buffs. Once an active aircraft carrier, it has now been converted into a museum that fascinates all ages with its intriguing exhibits.
---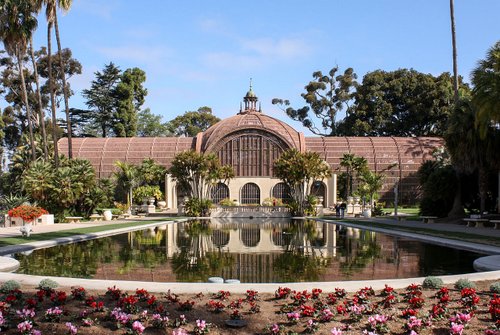 The Botanical Building, Balboa Park
Balboa Park is a huge 1200 acres. It's got walking paths, gardens, museums, theaters, and the San Diego Zoo. Some great gardens to take the family out into include the Japanese Friendship Garden, Cactus Garden, The Botanical Building and there are many more. Aside from the San Diego Zoo, there is also a carousel and a miniature railroad.  

---
The San Diego Zoo is the oldest zoological institution in the Western Hemisphere, and one of the world's most famous.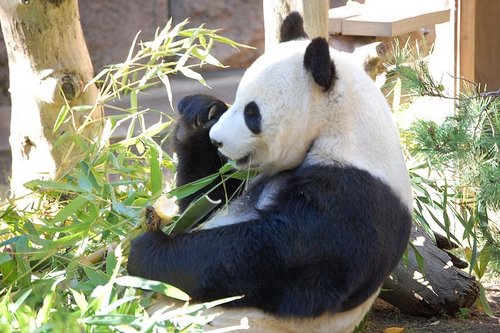 Giant Panda at San Diego Zoo
The San Diego Zoo is world-famous and has over 3700 animals! There is so much to see here including giant pandas, open-air, cageless exhibits, tour bus around the park and a Skyfari gondola soaring over the park. See the official San Diego Zoo website here.  

---
.A classic American treasure, the Torrey Pines State Natural Reserve is on the coast of San Diego. It is home to a variety of ecosystems and has numerous trails that are perfect for hikers. While it primarily focuses on the coastal desert, it also contains a number of different habitats that have been beautifully preserved by having a natural barrier between them. These include dense riparian and coastal sage scrub, cactus scrub, cedar, and pine forests as well as oaks and chaparral.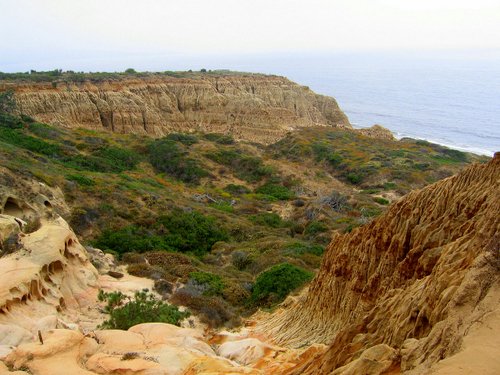 Torrey Pines State Reserve by Nauticashades
The Torrey Pines State Natural Reserve is in the La Jolla area. It's a wild stretch of the Southern California coast made up of cliffs, Torrey Pines State Beach, a lagoon with seabirds and lots of flora and fauna. 
There is an excellent place to stay in this area as well:
---
If you are looking for an all Inclusive resort at Torry Pins this is as close as you will get. The Lodge at Torrey Pines has been a staple in the San Diego area for decades. A family-owned resort, The Lodge has been providing families with a place to relax and enjoy themselves for generations.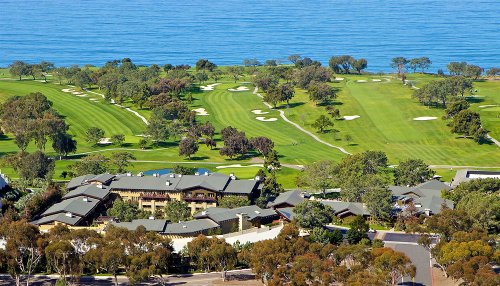 Lodge at Torrey Pines, a luxury resort with golf and a spa
The Lodge at Torrey Pines is perfect for families who want to stay in one place and have access to all the amenities that they need while on vacation. The resort offers a variety of activities from golfing to swimming, and it is close to many other attractions like the world-famous Torrey Pines Golf Course.

A Five Diamond Rating for 18 years straight, the TripAdvisor Certificate of Excellence. Meetings, weddings and other events at The Lodge at Torrey Pines is a great choice.
Nestled amongst the beautiful mountains, we offer wonderful activities that range from outdoor dining and living it up at the spa to hiking, playing golf, and more
When guests arrive, they are met by kilt-wearing doormen. Inside the hotel there are 170 spacious guest rooms and suites.
Valentien is renowned for having the best restaurant in the West, according to Sunset Magazine. The area has plenty of regional cuisine served in a romantic, elegant setting overlooking the Torrey Pines Golf Course.
Torrey Pines State Reserve features scenic and rare Torrey pine trees that offer a lot to those who are looking for a quiet getaway with beach access & miles of hiking trails. Every day, the Lodge hosts hikes with their knowledgeable guides in the mornings where visitors can learn about the unique beauty of this place.
Find the best deal, compare prices, and read what other travelers have to say at Tripadvisor
---
Bus Tours of San Diego
When traveling with children, at times you need some time to sit! Bus tours are a great way to see the area without exhausting the little ones (and keeping them out of things).
Old Town Trolley Tours of San Diego

Boat tours are also another great option along these lines. 
---
Finally, there's SeaWorld. If you love marine life, it's a great stop. There are a number of shows as well as animal exhibits. If you've got young ones, there is the Sesame Street's Bay of Play. SeaWorld San Diego is a marine life park that offers animal-themed rides, shows, and exhibits. The park has over 100 species of animals and was the first to display killer whales in captivity (touchy subject) SeaWorld's official website.  
There is a great resort just about next to SeaWorld with places to play at the beach and more. 
---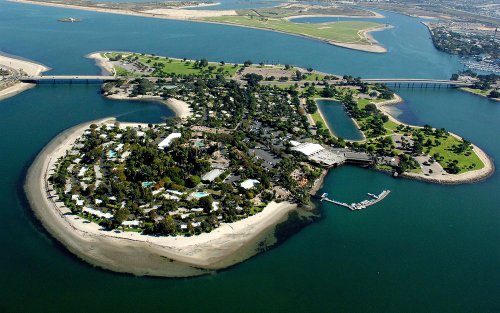 Paradise Point, a great family resort next to SeaWorld
Looking for your own all-inclusive resort on a San Diego island?  While The all-inclusive activities and inclusions at this resort are not as compressive as some other properties this sure does a lot to offer families.
Mission Bay is a neighborhood in the heart of San Diego
Paradise Point Resort & Spa offers a wide range of accommodation options to suit any need and budget, whether you want a private villa suite or a cozy Bungalow. Located in lush, tropical gardens with access to the beach and plenty of outdoor spaces, it's just a mile away. There are five pools & fire pits by the beach, a marina plus five dining venues. There's also an award-winning spa fitness center as well as endless recreation opt
---
Other Great Resorts in San Diego which are not all inclusive. 
There are a number of great resorts in San Diego and area. All of these are hand-picked for a great San Diego family vacation.
---
There are two luxury resorts that cater for families and have children's programs or children's activities. 
Families across the world are looking for a space to spend quality time with their loved ones. Many have found that space at San Diego luxury resorts. These five-star resorts provide luxury accommodations and amenities that are second to none, so you can enjoy yourself without having to worry about anything else!
---
The Fairmont Grand Del Mar is a luxurious resort that offers a variety of amenities for families. It's located in San Diego, CA and is just minutes from the coast. They offer many great family-friendly amenities such as heated pools, Michelin star restaurants, and an on-site kids club with supervised activities.
A 18-hole private Tom Fazio-designed golf course
Six different venues (two-Michelin starred restaurants)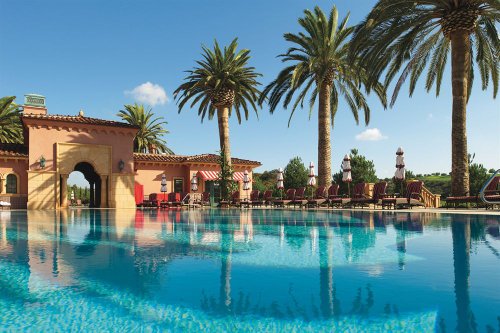 Fairmont Grand Del Mar
---
The Waldorf Astoria is pleased to announce the announcement of the completion of its first-ever renovation in its 102-year history. This historic makeover includes 327 newly-designed guestrooms and suites,
You'll be able to indulge in the luxury of indoor pools and outdoor lawns at this newly restored resort. The grand lobby has been remodeled with dramatic enhancements and there are new culinary offerings to come.
Here at Ponto Lago, we want to make your experience as special as possible. With a beautiful show kitchen, family programming and interactive pools, you're sure to enjoy yourself.
Luxurious Aviara Spa.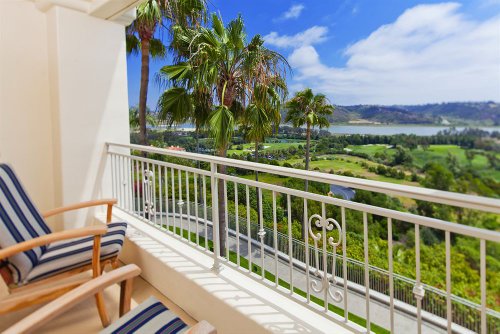 Park Hyatt Aviara Resort
---
Families are always looking for new and exciting family vacations. There are plenty of different resorts in San Diego that can accommodate your family's needs.
---
For more in San Diego visit San Diego beaches or California family vacation ideas. We hope you've found some great ideas for your San Diego family vacation!
---
---
Authors Unleashed: Unveiling the Ultimate Travel Experience through Expert Reviews, Ratings, and Research
💼 We cherish our independence! ✈️ Our travel recommendations are carefully researched, bias-free, and powered by human expertise. We use AI sparingly for editing purposes, ensuring an authentic and reliable experience. Join us on our unbiased journey! 🌍✨
Always do your own research! 🧐📚⚠️