Florida All-Inclusive Resorts for Families With Teenagers
Florida All-Inclusive Resorts for Families with Teenagers
Looking for Florida All-Inclusive Resorts for Families with Teenagers? A time of bonding, relaxation, and the inevitable eye-roll from the teenagers in the back seat. Gone are the days when a kiddie pool and a cartoon mascot could seal the deal. Teens are looking for a mix of adventure, independence, and yes, WiFi. The good news? Florida's all-inclusive resorts are stepping up their game, offering a range of activities and amenities that are perfect for families—especially those with hard-to-please teenagers.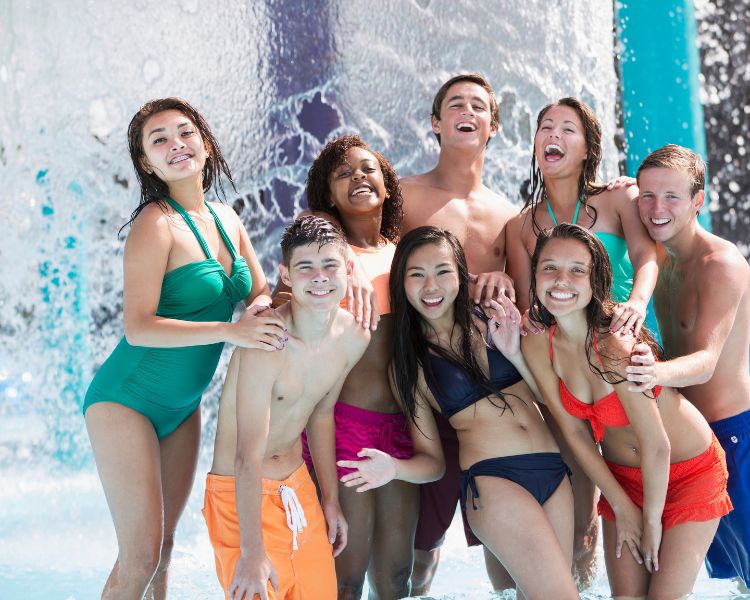 These resorts are chosen from the 56 out of 2867 in Florida that qualify as all-inclusive in Florida on TripAdvisor. Not all are fully all-inclusive, and you will need to check at the time of booking what is available with packages:  Florida -all-inclusve vacations: Find the best deal, compare prices, and read what other travelers have to say at Tripadvisor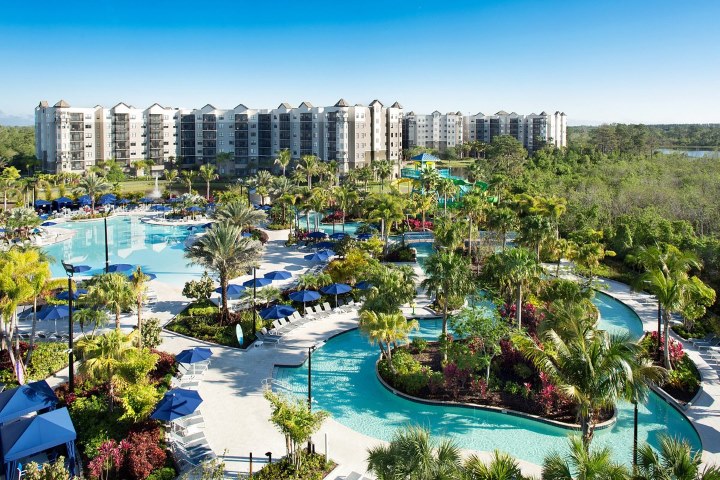 The Grove Waterpark Resort in Orlando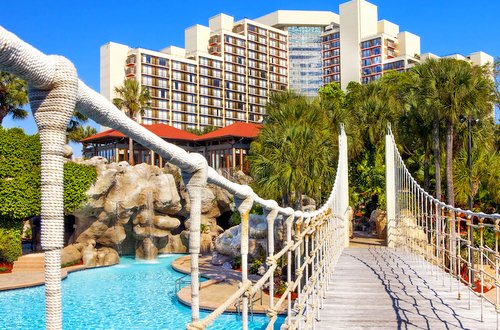 Hyatt Regency Grand Cypress: Perfectly located for theme park enthusiasts, this resort is ideal for families planning to visit both Disney and Universal Studios. Free shuttle service makes it convenient, and the family-friendly environment ensures there's something for everyone, teens included.
Holiday Inn Resort Orlando Suites - Waterpark: A mecca for water enthusiasts, this IHG Hotel offers a water park that has received rave reviews on YouTube. Teens can slide, swim, and splash to their heart's content. Beyond the water park, the resort is expansive, featuring more than 10 buildings, providing an exciting environment for teenagers to explore. Though not traditionally all-inclusive, many guests suggest that a package deal would make the experience even better.
See more all inclusive water park resorts in Orlando
Omni Orlando Resort at ChampionsGate

: This resort manages to maintain an upscale atmosphere while being utterly family-friendly. Activities range from golf to a lazy river, ensuring teens won't suffer a moment of boredom.

Hilton Grand Vacations Club Parc Soleil Orlando

: A perfect blend of luxury and family-friendliness, this resort offers spacious rooms with remarkable views. With its close proximity to both Disney and Universal, it's a hit among teens who seek the thrills of theme parks. The resort itself provides plenty of relaxation and recreation options, making it a balanced choice for families.

Orlando World Center Marriott: Even though it's off the Disney campus, this resort is family-friendly and offers a variety of entertainment options for kids. It might serve as a nice break for parents who want to be near the Disney action but not in the middle of it.
Rosen Shingle Creek

: While this resort has a corporate vibe, it doesn't skimp on family-friendly amenities. Teens who are perhaps a bit more introverted may appreciate the quieter atmosphere while still having access to activities like golf, spa days, or fine dining experiences.

Bahama Bay Resort Orlando By Vacasa: Situated as a getaway from the busy Orlando scene, Bahama Bay provides a serene backdrop to your vacation. Though the condos may vary in quality due to individual ownership, the overall consensus is that they are clean, spacious, and functional. The resort grounds are well-maintained and the poolside bar is a plus, offering an escape without being too far from Orlando's main attractions.
Orlando Family Vacation Resorts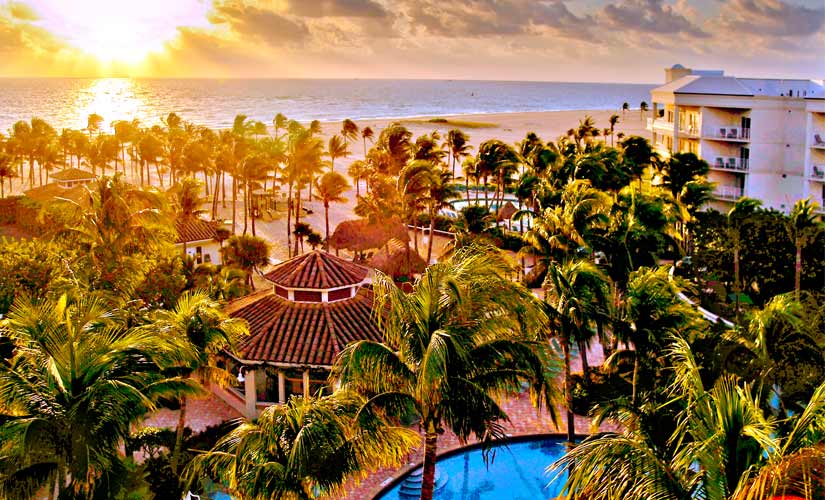 Lago Mar Beach Resort & Club: This resort gives teens a taste of autonomy, with an atmosphere similar to a cruise where a room number is all you need to explore various amenities. It's like being in a downtown Manhattan but with a beachy twist—a getaway that could satiate a teen's thirst for urban-like freedom while providing tropical fun. More resorts in South Florida
Hilton Fort Lauderdale Beach Resort: This all-inclusive option echoes the vibes of a Caribbean resort, which could be a hit among teenagers. It's a mix of relaxed beach life and high-energy activities.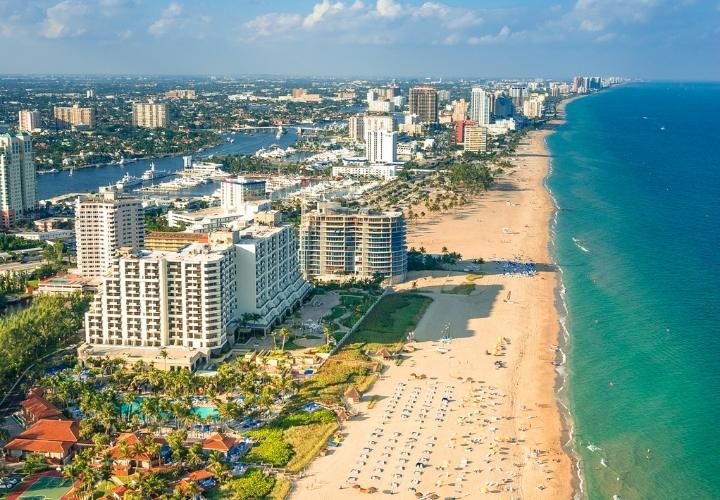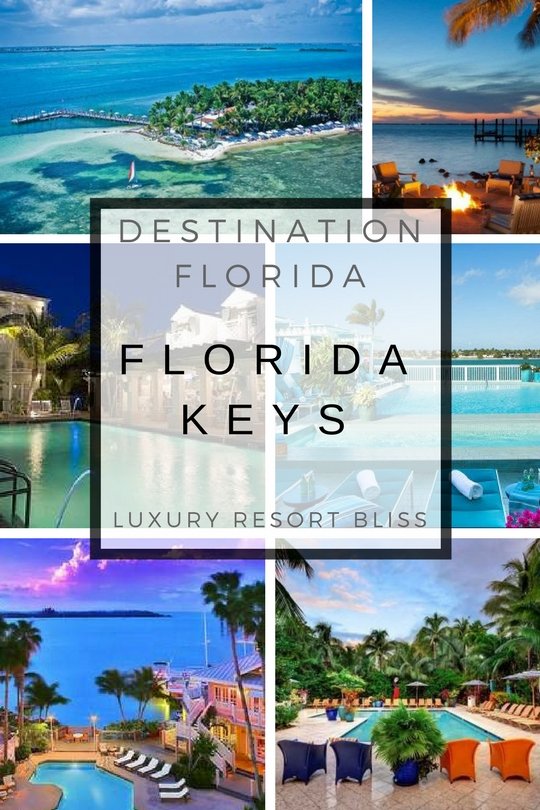 Baker's Cay Resort, Key Largo: A Curio Collection by Hilton, this offers teens the adventure they crave, from watersports to ecological tours.
Hawks Cay Resort, Duck Key Teen Appeal: This resort doesn't have a teen club per se, but it does offer a Coral Camp that includes a range of activities suitable for older kids and teens, like snorkeling trips, kayaking, and environmental education programs.
Naples Florida All Inclusive Family Resorts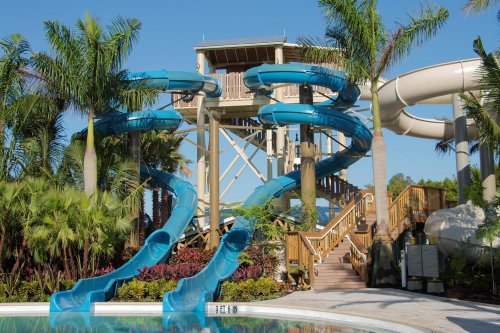 Hyatt Regency Coconut Point Resort and Spa: While the food might be a bit on the pricier side, the experience is likened to a trip to an all-inclusive resort in Mexico. Perfect for teens who enjoy a bit of luxury and lots of activities.
When it comes to all-inclusive resorts that cater to families with teenagers in Destin, Florida, the options may not be plentiful, but quality and experience are certainly not compromised. Sandestin Golf and Beach Resort stands out as a family favorite. Why? Imagine this: Teens can't roll their eyes at the idea of water sports, golf, or even ziplining—activities that both challenge them and provide that much-needed freedom they crave.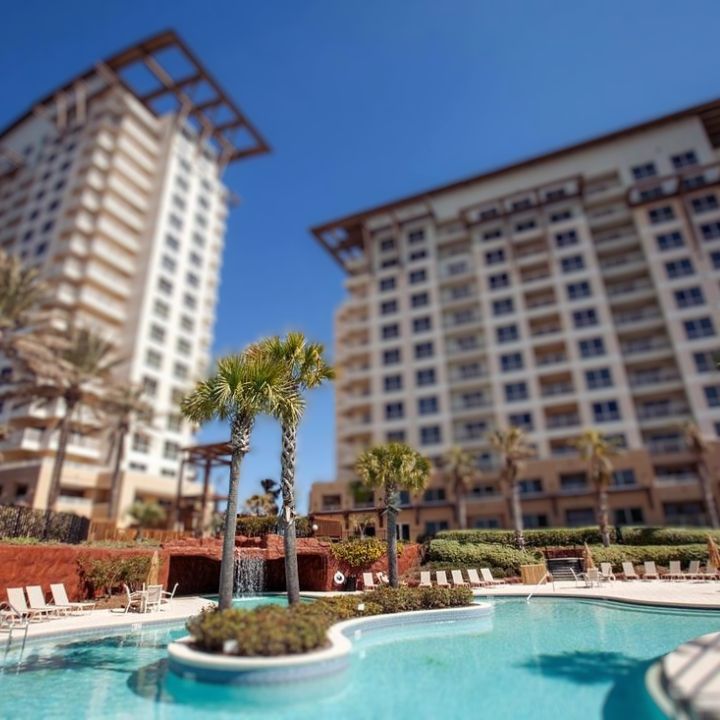 Hilton Sandestin Beach Golf Resort & Spa
The resort's offerings are designed to keep your youngsters engaged and off their screens, while you unwind without worry. The well-thought-out packages make life easier for parents, eliminating the need to obsess over every single meal or activity. It's a stress-free vacation for you, and a fun-filled adventure for your teenagers. It's the Destin getaway that offers something for everyone in the family, and trust me, it's the kind of trip that turns even the moodiest teenager into a happy camper.
Holiday Inn Resort - Panama City Beach: If your teens are water babies, they'll love the lazy river at this resort. The new amenities and family-friendly activities make it a dynamic choice for families with teenagers. The facilities are impeccably maintained, and the staff is amiable and helpful, adding to the overall experience.
South Florida All Inclusive Family Resorts for Teenagers
Pink Shell Beach Resort & Marina: If your family is used to jetting off to Punta Cana for an all-inclusive beach experience, consider this stateside gem. Nestled in Fort Myers, the Pink Shell Resort offers a stunning private beach that spans 12 acres. Teens can engage in various water sports, take Instagram-worthy beach photos, or chill by the poolside. It's an all-inclusive experience that many say rivals international destinations.
More on this on the South Florida Review
Sandpiper Bay All-Inclusive, Trademark Collection by Wyndham: This resort seems to be undergoing renovations, which suggests that they are actively working to improve the guest experience. With its all-inclusive offerings, Sandpiper Bay is a resort that provides a hassle-free family vacation. The resort seems well-suited for families looking for a relaxing day getaway and appears to offer a satisfactory experience for the time spent there.
More on our All Inclusive resorts in Florida Review
Beachcomber Resort And Club: With recent upgrades and ongoing renovations, Beachcomber aims to keep its property fresh and updated for guests. The beach house vibe is a unique touch, and the staff's management of beach amenities, like chairs and umbrellas, adds a layer of convenience for families. However, potential guests should be aware of the ongoing renovations, which could impact their stay.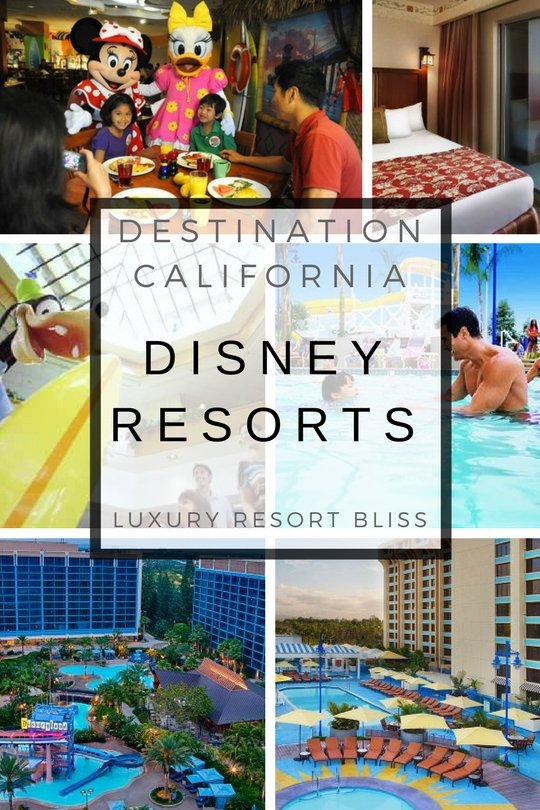 Disney's Coronado Springs Resort: If your family consists of Disney fanatics, then this resort is a no-brainer. Perfect for first-timers or seasoned Disney-goers, Coronado Springs offers a thematic experience that's hard to beat. Teens will enjoy the intricate design, variety of dining options, and, of course, the easy access to Disney parks
.Disney's Port Orleans Resort - French Quarter: Ideal for families who love the idea of a Disney experience but with a unique twist. Teens will enjoy using their Magic Bands for everything, from opening room doors to purchasing snacks. The resort offers a more intimate setting compared to other Disney resorts, making it easier for families to enjoy time together.
Disney's Port Orleans Resort - Riverside: This resort features "Royal Rooms" that can make any teen feel like Disney royalty. However, note that these rooms are a bit far from the dining hall. The pool offers a welcomed respite on rest days from the park, and it's a hit among kids and teens alike.
Disney's All-Star Music Resort: This resort is a budget-friendly choice within the Disney universe, perfect for families who plan on spending most of their time at the theme parks. The kids will enjoy the heated pools and various activities, although food options may require a bit of a walk depending on your room location. Overall, a solid choice for Disney enthusiasts looking for value. 
Disney's All-Star Movies Resort: Similar to its music-themed counterpart, this resort also aims at delivering a cost-effective Disney experience. The resort has basic amenities and is particularly good for families who won't be spending much time in the room. The frequent bus service to the Disney parks is a major plus. 
Disney's Caribbean Beach Resort: If you're looking for a tropical atmosphere without leaving the mainland, this resort offers an island destination feel with the perks of being on Disney property. Access to the Disney Skyliner is a bonus, providing quick and convenient transportation to the parks. 
Disney's Grand Floridian Resort & Spa: One of Disney's flagship resorts, the Grand Floridian offers an upscale, Victorian-themed experience. The resort is perfect for families who want a luxurious stay without sacrificing any fun for the kids. Pools and water slides will keep the young ones entertained. 
Disney's Contemporary Resort: With its iconic, modern architecture and close proximity to the Magic Kingdom, the Contemporary Resort is a hit among families. This resort offers an all-inclusive experience and is suitable for multi-generational families who prioritize convenience to the Disney parks.
Each of these resorts offers something unique that can appeal to teenagers, from the freedom to explore on their terms to a host of activities designed for their age group. If you're planning a family vacation in Florida, these all-inclusive resorts should be at the top of your list.
Frequently Asked Questions (FAQs) About Florida All-Inclusive Resorts for Families with Teenagers
A: Yes, many all-inclusive resorts in Florida offer amenities and activities designed to keep teenagers engaged, such as teen clubs, water sports, gaming zones, and even teen-focused excursions. Answer
A: Activities often include watersports like jet-skiing and paddleboarding, adventure activities like zip-lining, teen-only dance parties, and social gaming areas complete with the latest video games.
A: Absolutely, knowing how crucial internet connectivity is to teenagers (and, let's be honest, to most of us), almost all all-inclusive resorts in Florida offer complimentary WiFi.
A: Yes, the majority of teen clubs at these resorts are supervised by trained staff, ensuring a safe and enjoyable environment for your teenagers.
A: Many resorts have multiple dining options, and teens are usually welcome to dine without their parents at certain venues. Some resorts even offer teen-only dining nights.
A: Some activities like jet skiing or fitness center access may have age restrictions, so it's best to check with each resort about the specific activities your teenagers are interested in.
A: While some activities and areas are designated as "teen only," there are plenty of opportunities for families to have fun together. Think family kayaking trips or beach volleyball games.
A: All-inclusive packages are often more budget-friendly when you consider the cost of feeding and entertaining teenagers who have large appetites and a constant need for activities.
A: Absolutely, some resorts offer environmental conservation programs, snorkeling excursions with marine biology lessons, or even cooking classes.
AA: Besides the usual swimwear and casual clothes, consider packing some sports gear, an extra charger or power bank, and perhaps a waterproof camera to capture all the fun.
💼 We cherish our independence! ✈️ Our travel recommendations are carefully researched, bias-free, and powered by human expertise by April and Ricky of LRB (we have personally researched and travelled to many of these destinations and researched others thoroughly through first-hand accounts). 🌍✨
We try to keep everything up to date, but please always do your own research and contact us if you know any issues for us to help others as best we can as a small but professionally focused team! 🧐📚⚠️