top Caribbean Family Resorts (2023)
Looking for some great Caribbean family resorts? There are so many to choose from! Here are our favorites from a few different categories and locations. You can follow the links near each example to see more.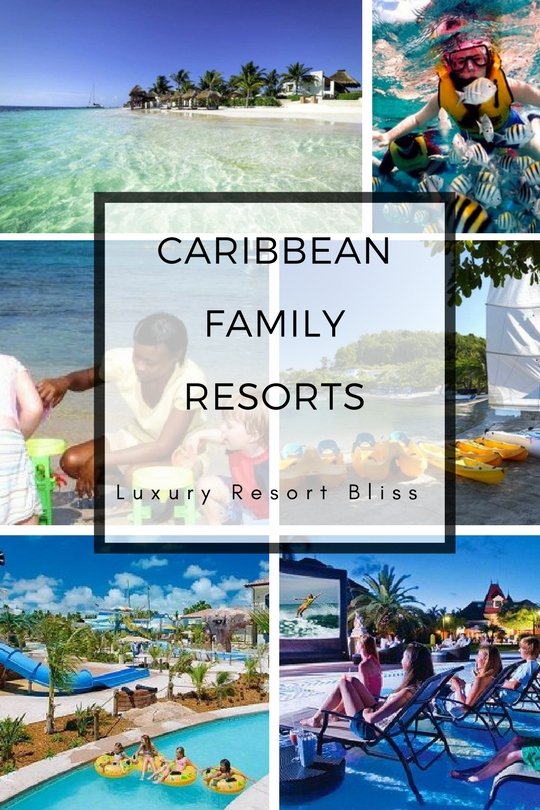 Make the Celebration of Love a family affair at Beaches Resorts in Jamaica and Turks & Caicos!
Many locations in the Caribbean have those pristine white sands and blue seas. All inclusive resorts and luxury resorts are safe carefree options to enjoy these locations. They often have special activities and kids clubs as well. 

Bahamas family resorts are of good quality and a good place to start looking. The Bahamas has the advantage of being really easy to access from Florida with flights under an hour in duration.  
The closest family friendly resort of all the Caribbean resorts then is the Grand Lucayan, Freeport which has a good kids club, babysitting, and is less than a 40 minute flight.
VIDEO: Grand Lucayan Bahamas All Inclusive Family Resort

---
Great for quality time with teenagers. This is an all inclusive and 2.5 star resort, located in Andros, Bahamas. A secluded family resort with extensive opportunities for natural family adventures, all in an inclusive format.

Read more on our Bahamas Family Resorts Review.
VIDEO: Welcome to Small Hope Bay Lodge, on Andros Island, Bahamas

---
This giant of a resort is also a top rater with families with young children and also families with teenagers. 

With acres and acres of swimming areas, beaches with lifeguards, dozens of kid focused restaurants, non smoking floors, marine displays this resort is often one of the first that comes to mind when you consider family resorts in any location.
Video: What is Atlantis Paradise Island? 

Atlantis Resort is a huge resort with a lot to offer and one of our featured resorts.
At a glance: Based on the myth of Atlantis, this resort has a waterpark, swimming with the dolphins and lots of activities.

It's perfect for families, water sports and investigating marine life.
There are 5 locations to stay - from towers to villas to suites.
Read our full review of Atlantis with videos.
---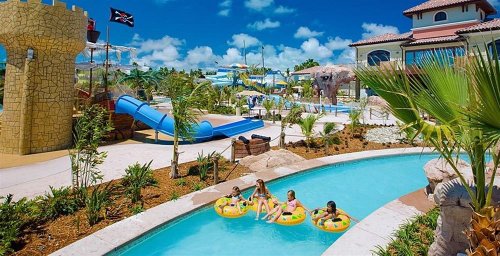 Beaches Turks & Caicos
All inclusive Caribbean family vacations are always a hit with the kids as well as the adults with buffet meals and a relaxed atmosphere. Check out all the top all inclusive Caribbean resorts according to our well researched reviews in each location:

---
Mexican Caribbean Coast All Inclusive resorts:

Akumal Beach, Cancun, Cancun family, Cozumel, Playa Del Carmen, Riviera Maya, Tulum.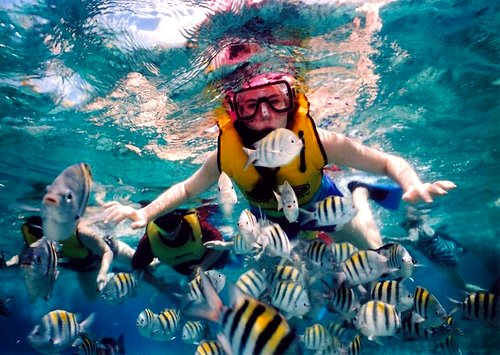 Snorkeling, Caribbean Family Resorts
---
VIDEO: 24 hours at Club Med Cancún Yucatán

Cancun easily has the most comprehensive range of family focused resorts in the Caribbean despite a bit of a reputation of a party town. But it's not only Cancun itself but also the great all inclusive resorts with extensive kids programs in the Mexican Riviera.
---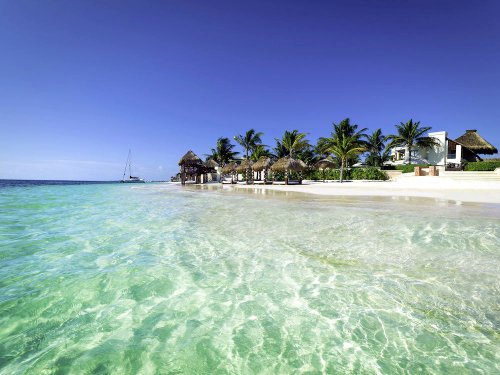 Azul Beach Hotel By Karisma All Inclusive, Puerto Morelos
---
They love kids in Mexico, and the best part is the quality and value of some of the amazing resorts located in the safer hotel districts:

---
---
Jamaica has been a long time family favorite vacation destination for good reason. Find out which family resorts we love and why.

Beaches Family Resorts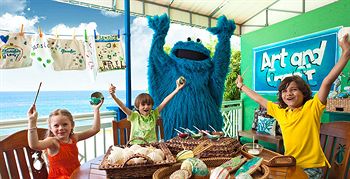 Beaches Family Resorts
Beaches resorts are an almost entirely family focused and have really developed the concept of the family resort. The amazing Beaches Resorts offer luxury family vacations in Negril, Ocho Rios and the Turks and Caicos Islands.
Find out more about Beaches Resorts.
Video: Beaches All-Inclusive Caribbean Resorts - Ocho Rios Tour
---
Franklyn D. Resort & Spa Caribbean All Inclusive Family Resort
This top Jamaica resort offers a vacation nanny and exceptional, caring and qualified children's activities staff. See more on our Jamaica All Inclusive Family Resorts page.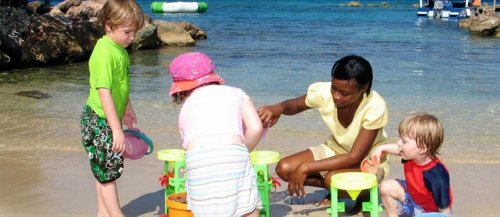 ---
Round Hill Villas Jamaica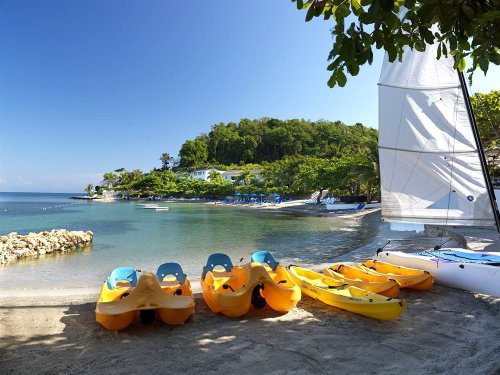 Caribbean Family Resorts Jamaica
Round Hill  is one of Jamaica's leading luxury family resorts with an extensive program.
Kids actually get a chance to do active activities away from screens which are creative and adventurous. Pineapple Kids Club and 7-Up Club boast fun and interactive activities that can be enjoyed as a group or during solo play. Daily programs ensure each child has the opportunity to express their creativity and explore. After-hours nannies are also available - extra charge.
---
Beaches Turks is constantly making the top of lists which review the top Caribbean Family resorts ant there are really a myriad of reasons.

Make the Celebration of Love a family affair at Beaches Resorts in Jamaica and Turks & Caicos!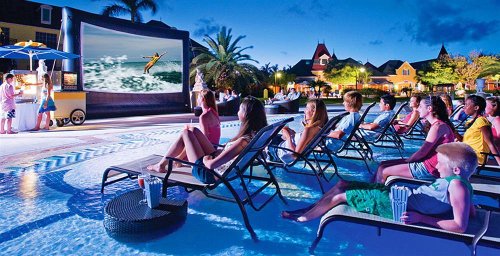 From The Sesame Street Characters, outstanding rooms and great water parks and activities it's not hard to see why this resort is so popular.
Read the full review on this resort and other great Turks and Caicos Family All Inclusive Resorts.

Find out more about Beaches Resorts.

---
Dominican Republic Family Resorts
The Dominican Republic has some of the most affordable Caribbean family resorts out of all the top Caribbean vacation spots.

The Dominican Republic is another top choice for a location to take your family with great value deals and lots of activities in this all inclusive paradise.

---
Club Med Punta Cana Family Resort
This resort is easily the most popular resort in the Dominican republic for people with families. The classy all inclusive style includes alfresco facilities, a distinctive tropical look and a focus on outdoor recreation.
Location: Club Med Punta Cana is located in Higuey, Dominican Republic. On 75 acres of lush tropical gardens, near the eastern most edge of the island of Hispaniola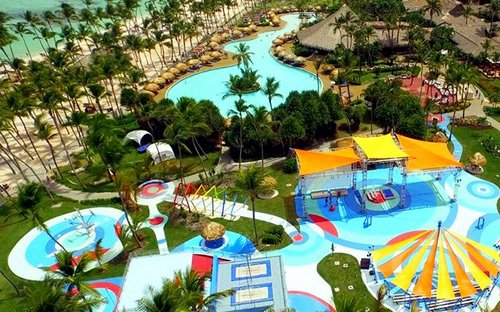 Club Med Punta Cana Family Resort
Amenities: Recreational activities include golfing, sailing, snorkeling, windsurfing, volleyball, basketball and fishing, outdoor lagoon pools and poolside bar and walks along the white sandy beach or within the coconut grove.

From ages 4 to 10, Mini Club Med has planned a full and extensive program. For ages 11 and 17, there is a chance to discover their creative side, sports and artistic activities.
Rooms: All inclusive means all meals, accommodations, drinks, unlimited snacks, entertainment, children and junior activities, and an extensive range of outdoor recreational activities. The 553 rooms are divided into colorful bungalows featuring vibrant tropical colors. 
Reviews: Many who were skeptical about Club Med quickly changed their minds. Any question marks over food and service to the non- French were quickly put at rest. This is truly a resort for families

Go to lowest price, reviews, pictures and ratings on Club Med Punta Cana
---
A top Punta Cana all inclusive resort with a  family friendly vibe. A big kids room, children's party areas, childcare and lots for mum and dad.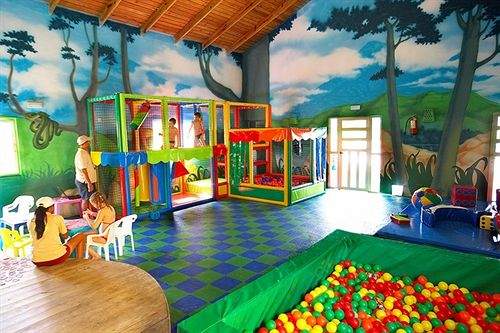 Majestic Colonial Punta Cana Family Friendly All Inclusive
---
Find out more about why Aruba is such a family friendly travel destination.
---
Bougainvillea Caribbean Family Beach Resort Barbados
VIDEO: Kids Fun at the Bougainvillea Beach Resort Barbados
This 3 star all-suite resort is on Dover Beach and close to restaurants and entertainment.
It's 15 minutes from the airport.
There's a beach with excellent swimming, lagoon pools, waterfalls and gardens, a salon and spa, fitness centre, kid's playroom, 2 restaurants, tennis and water sports. 
It has 138 suites with kitchens, over-sized bathrooms and private balconies.
Reviewers say: great pools and beach, food is really good, great location with lots in the area, helpful staff, well-maintained. This resort receives excellent reviews from past guests. Guests loved that they could swim with their children safely in crystal clear waters with turtles.
More information and special offers for Bougainvillea - Caribbean Family Beach Resort.

See More Barbados Resorts and Barbados Luxury Resorts.
---
Best Caribbean All Inclusive Resorts: 
Virgin Islands (all-inclusive honeymoon)