Top Caribbean Resort Destinations for 2018
Hurricanes affected much of the Caribbean in 2017 with some island's infrastructure being completely demolished (Dominica). 
So if you're looking for a Caribbean resort destination, it's good to know what's in good shape and operating and what's not.
There are a number of Caribbean islands that didn't get hit by any hurricanes during 2017 and have great resorts to stay at.
We've listed the top ones here. 
Resource: Hurricane Path Map by Travel Weekly
Jamaica: Plenty of Awesome Resorts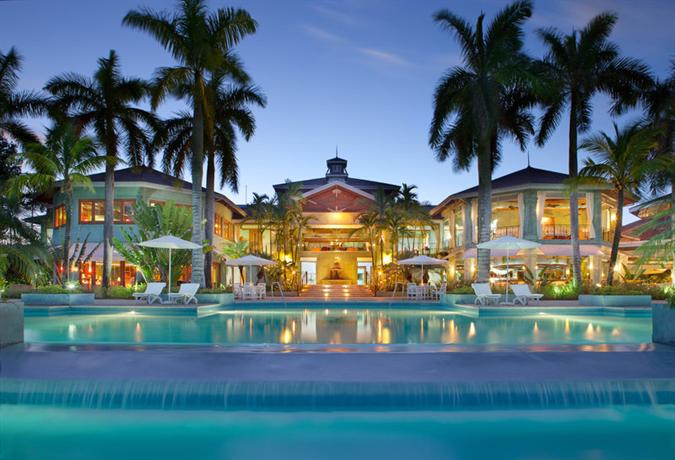 Couples Negril Adult Only Resort
Jamaica is probably our favorite resort destination at the moment.
Why?
There are so many good resorts here. 
It was not hit by any hurricanes in 2017 and so all resorts are fully operational. 
Negril, Ocho Rios and Montego Bay are the main spots for resorts of all types here. Jamaica has:
5 star luxury resorts
Adults only resorts
All inclusive resorts
Family resorts
Sandals has a number of really great all inclusive resorts here. 
Here are some of the best resorts in Jamaica. You can also see our Jamaica Luxury Resort page for more. 
Aruba: Great Pick for a Honeymoon
Aruba was also untouched by the recent hurricanes and is a great resort destination. 
It is especially popular for honeymoons. 
It's a smaller island with interesting Dutch heritage.
Check out the best Aruba Luxury Resorts or Aruba All Inclusive Resorts. 
One of our favorites is the Marriott Aruba (pictured below).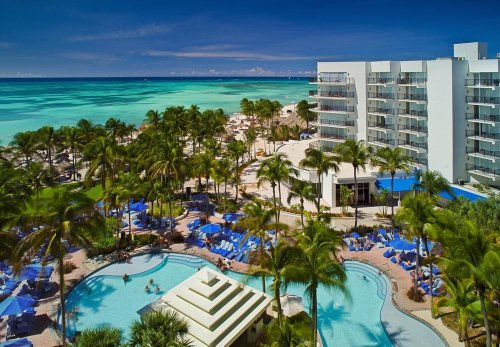 The Marriott in Aruba
Bermuda: Pink Sand Beach Resorts
Bermuda is a beautiful spot with colorful buildings and pink beaches. It's modern and some resorts here are quite luxurious. 
Check out the best Bermuda Luxury Resorts or the Bermuda All Inclusive Resorts.
One of our absolute favorites is the Fairmont Hamilton Princess (pictured below).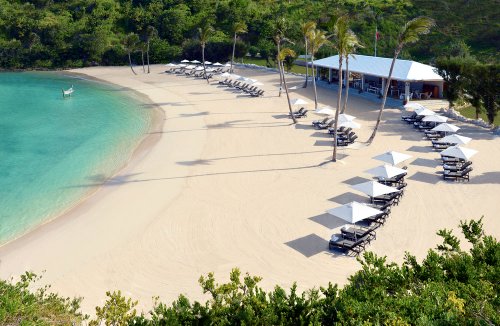 Fairmont Hamilton Princess, Bermuda
Belize: Resorts To Dive At
Belize may be off your radar when it comes to Caribbean islands but it's an excellent spot to visit with resorts that may be less polished but great all the same.
Belize is a great choice for:
fishing
diving
snorkeling
swimming
You'll find both reef and jungle here. 
Check out the Best All Inclusive Belize Resorts here.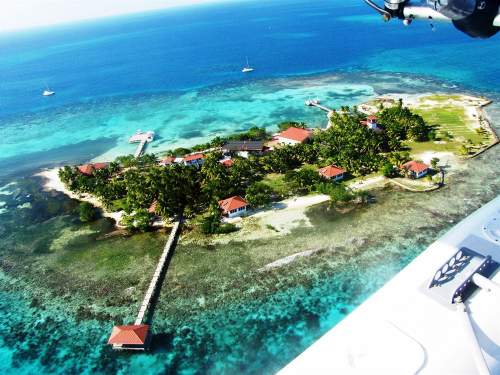 Hatchet Island Resort, Belize
Antigua: Great All Inclusive Spot
Antigua has great beaches and is a great all-round resort destination. It's another Caribbean resort destination unaffected by the hurricanes of 2017.
The best time to visit Antigua (and also the most expensive) is from December to Easter.
Our favorite resort here is Galley Bay which has been on top of our best Antigua resorts list for years. 
Check out the top Antigua resorts and Antigua all inclusive resorts here.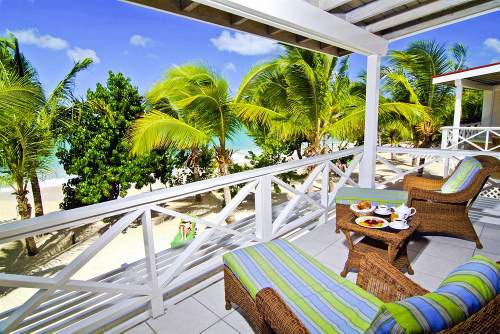 Galley Bay Resort & Spa Antigua All Inclusive - Adults Only
Barbados: A Great All-Rounder
Barbados is a destination you can chill out and relax in or go out, discover and do.
Great beaches, great vibe and great resorts here. 
Sandals has a great resort here (pictured below) with great ratings from past guests. 
But it's not the only one.
There are great resorts here.
Barbados links: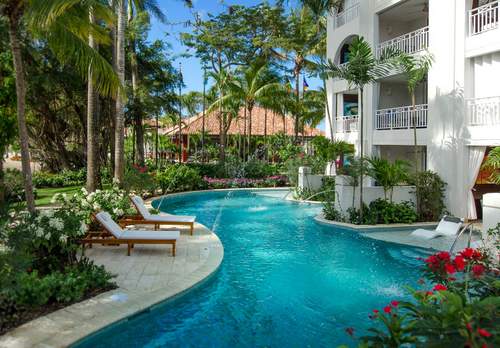 Sandals All Inclusive Barbados Luxury Resort
More Locations:
There are a number of other locations that will also work well in 2018 for a resort vacation. 
St. Lucia was not hit by any hurricanes and is free from damage. It is further from the USA than other Caribbean Islands (but not too far). It's also on the small side and definitely a great spot for resorts.
Another small destination, the Cayman Islands is an additional great choice for a Caribbean resort vacation.
This mecca of resorts (for a great price) was grazed on the eastern side by Hurricane Maria.
If you've been considering going there, it's worth having a look at the resort you're thinking of (or check out which ones we thing are best). You may find it's completely fine and ready for visitors.  
That's our list for 2018!
I hope you now have a great spot in mind for a vacation in the Caribbean this year.  Enjoy the beach, wherever you go!