Belize Family Vacation
Considering a Belize Family Vacation? Belize comes in a neat English speaking package for families with a good range of options. Weather or not you stay in a jungle lodge, mid range hotel, take an all inclusive option or opt for a vacation home you will find good value and access to family friendly activities.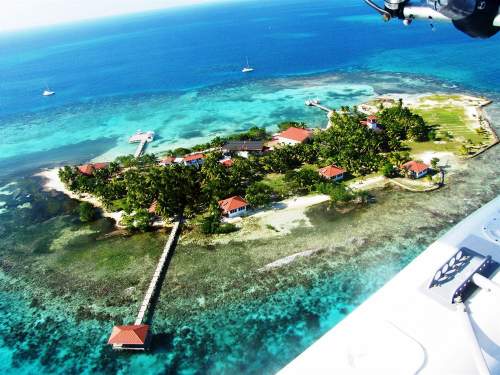 Belize tourism sure seems to have picked up a head of steam in recent years in a comparable rate to the number of expats retiring here. The attraction is not hard to recognize. An enticing mix of exotic activities set in a jungle landscape and fringed by the second longest reef in the world.

Belize Vacation Home Rentals
While Belize vacation home rentals offer a range of options. From the western jungle filled with Mayan sites to the brilliant sparkling seas and cays in the north there really is something for everyone. The good news is there is almost always a quality vacation home to suite your holiday plans. There are almost 200 quality properties available and all of which offer something different and the links from this page offer secure booking practices.

 The sun filled beaches of the north of Belize are fringed with family friendly activities and the magnificent reef waiting for its next adventurous family and attract the largest number of quality Belize vacation home rentals.

Vacation rentals in Belize can come in a number of forms. From Condo style, private apartments, small cottages, studios and guest houses on private beaches only to name a few. Common to all these types of accommodation however is that you are likely to save money on what you will find at a full price hotel and also enjoy more freedom and other benefits.  Besides the value you will almost certainly enjoy more space and amenities as well.

The best time to visit Belize is in the dry season. Although you will enjoy the best value in the off season, the popular season is when most of the northern hemisphere coping with the coldest part of winter which drives prices up. This time also coincides with the dry season, which also helps to keep the waters clear although it is not unusual to get a cool northerly at this time. In contrast it can rain a lot from mid year to December especially during hurricane season.

San Pedro Ambergris Caye Belize Vacation Home Rentals
Ambergris Caye sits off the coast of northern Belize and is the tourism hub for good reason.  While only a few years ago the are was mostly reserved for keen diving and snorkeling enthusiasts, rapid development in recent years has meant you can enjoy a wide range of activities and holiday types.  Their remains those dive, and tour agencies in the laid back down town area, but it now seems only a matter of time before the upscale hotels move in among the smaller family friendly, great value boutique hotels, vacation rentals, and condo offerings.

While the lack of development may bring some organization to the rubble of happenings, one may lament the loss of the Caribbean houses that are already disappearing should increase. We are talking about an area of land not much bigger than a few fastball fields wide. Also the properties that now enjoy waterfront front, crystal clear water,  beaches on the north side of the town also may not continue to enjoy this feature for long if the country can not stop the destruction of mangroves which is currently destroying the ecosystem. 

The video below  was taken by a couple enjoying a  beach house at Maya Beach on the Placencia Peninsula. You can see what an ideal location they snapped up for a bargain. Find lots like this on the links above and below.

San Ignacio Belize Vacation Home Rentals
The Cayo area shares a border with Guatemala and houses the best of the Mayan ruins in the country. This is our other recommended area of Belize and although their are far less vacation rental options because of the relatively small size of the country it really can become worth while to spend a little time here on your stay. You will probably like to situate yourself near lively San Ignacio.
Last Minute Accommodation in San Ignacio

This video below Hosted by Steve and Roseanna O'Dell is of the Western Guest House located in San Ignacio. This 6 bedroom, 6 bathroom and has rooms for  $26 US) and gets great reviews by guests. See details for this property and others on the link above.
Belize Family Activities
For families visiting a baboon sanctuary, cave tubing, wildlife kayaking, visiting a butterfly ranch or zoo, snorkeling or spying an iguana in the wild are but a few of the options.

Tourism overview: The video below provides a quality overview of the main attractions in Belize.00

X'tan Ha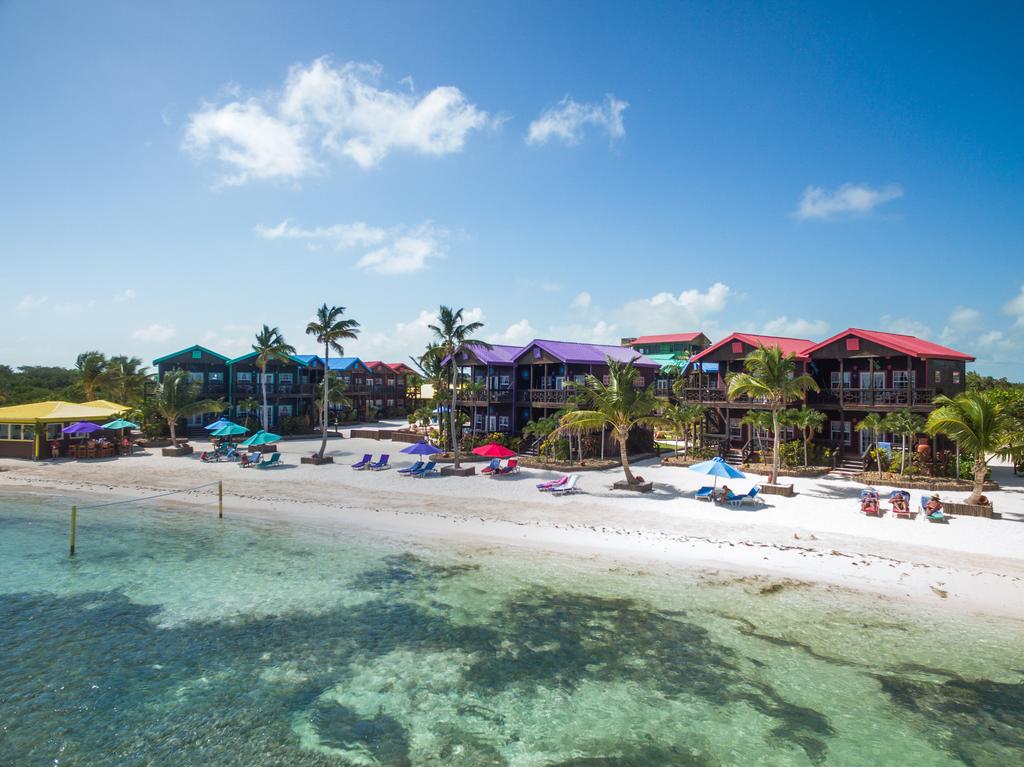 X'tan Ha - (See Belize Family Resorts) is an unbelievable choice for families and continues to receive rave reviews but there are also lots of other options as tourism continues to blossom up northern cays of the country.

Belize Cave Tubing
One of the most anticipated events of many families on their Belize vacation is a round or two of cave tubing. Any number of companies will do a reasonable job of guiding you down the river but the link here takes you with a pioneer company which also provides a little Mayan cultural context and also a little on the history and geography of the area. While young children usually ride with their parents, I would personally only do this with young children if you are confident about the exercise and a strong swimmer.
Use the baths and change rooms at each end for convenience. Perhaps it is even worthwhile packing a pair of think soled swimming shoes for this event as they will make the journey downstream a little more enjoyable.
The Belize Zoo
The Belize Zoo is a model for other wildlife reserves and is packed with animals native to Belize. An amazing array of rare and unusual animals that are found in Belize. Then you won't find giraffe or kangaroos but a quality home for hundreds of animals often considered a pest by farmers. This place gives them a home and often saves their lives.

Snorkeling Belize
The northern part of Belize and especially around Ambergris Caye at the Hol Chan Marine Reserve is where much of the the snorkeling action happens. You can also find the most family beach attractions here. Nearby is the Butterfly Jungle too. 

In fact the entire coastal district from here down to Punta Gorda is rich in snorkeling and dive experiences. 

Mayan Ruins
Although there are accessible Mayan ruins available close to the coast, it seems the further west you head the richer this culture becomes. Around the Cayo district Lamanai and Caracol are good locations to explore these archaeological sites. The rise of Eco tourism means there are many comfortable options now which are more than family friendly. Horse riding and spotting lizzards are only a couple of options you may like to try here. Weather you would like to follow the rivers and up jungle or take more conventions means to get there is up to you. 
Green Hills Butterfly Ranch
Also in the Cayo Area is this magnificent butterfly reserve and botanical collection. This is one of the best places to view butterfly in Belize.