Belize Family Vacations
Embark on an enchanting journey to the heart of Belize, where the azure Caribbean Sea meets lush, tropical rainforests. Belize family vacations offer a delightful blend of adventure, relaxation, and cultural immersion, providing the perfect setting to create cherished memories and strengthen family bonds. Discover the warmth of the Belizean people, the rich tapestry of cultures, and the wonders of nature that await families of all ages and interests in this captivating Central American paradise.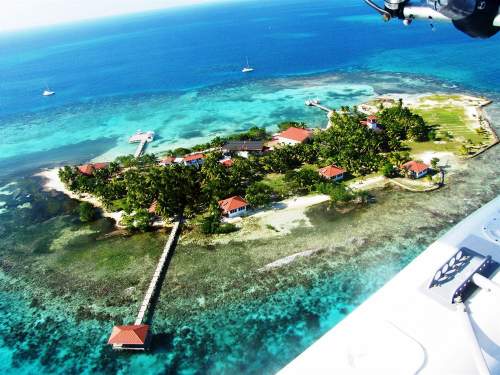 Belize tourism sure seems to have picked up a head of steam in recent years in a comparable rate to the number of expats retiring here. The attraction is not hard to recognize. An enticing mix of exotic activities set in a jungle landscape and fringed by the second longest reef in the world.

Fun for All Ages: Creating Unforgettable Family Memories in Belize
Belize, a tropical paradise nestled between the Caribbean Sea and Central American jungles, offers an abundance of activities and experiences that cater to families of all sizes and interests. From its rich cultural heritage to its breathtaking natural wonders, Belize is the perfect destination for an unforgettable family vacation.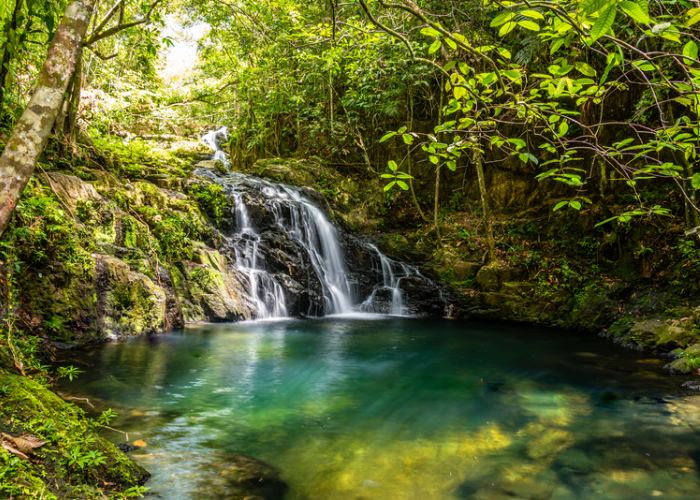 Creating Unforgettable Family Memories In Belize
1. Kid-Friendly Beach Resorts
Belize is home to numerous family-friendly beach resorts that combine comfort, luxury, and adventure. These resorts often feature amenities such as swimming pools, kids' clubs, and babysitting services, ensuring that every family member enjoys a relaxing and fun-filled vacation.
Many Belizean resorts offer all-inclusive packages, allowing you to indulge in an array of gourmet dining options, premium beverages, and a myriad of activities without worrying about additional costs. These packages provide a hassle-free vacation experience, giving you the freedom to focus on creating unforgettable memories.
2. Explore the Belize Barrier Reef
The Belize Barrier Reef, a UNESCO World Heritage Site, offers unparalleled opportunities for families to discover the wonders of the marine world. Snorkeling and scuba diving excursions allow you to observe vibrant coral formations, sea turtles, nurse sharks, and countless fish species, creating lasting memories for both children and adults alike.
3. Discover Ancient Mayan Ruins
Belize is steeped in the history of the ancient Maya civilization. Embark on a family adventure to explore iconic Mayan sites such as Caracol, Xunantunich, and Lamanai. These archaeological excursions offer an educational experience for children, who can learn about the rich history and culture of the Mayan people while climbing stone temples and marveling at intricate carvings.
4. Get Up Close with Wildlife
The diverse ecosystems in Belize provide ample opportunities for families to observe wildlife in their natural habitats. Visit the Belize Zoo, where kids can learn about native animals like jaguars, tapirs, and toucans. For a more immersive experience, explore the Cockscomb Basin Wildlife Sanctuary, home to an array of bird species, monkeys, and other jungle inhabitants.
5. Adventure Activities
Belize offers a plethora of thrilling activities that cater to families with older children and teenagers. Try ziplining through the jungle canopy, tubing through ancient caves, or even horseback riding through lush rainforests. These adrenaline-pumping experiences are sure to leave a lasting impression on your family.
6. Cultural Immersion
Belize's diverse cultural heritage provides a unique opportunity for families to learn about and interact with various ethnic groups. Participate in Garifuna drumming lessons, attend a traditional Maya cooking class, or visit a local village to experience the warmth and hospitality of the Belizean people.
7. Island-Hopping Adventures
With numerous idyllic islands and cayes scattered along the coastline, Belize is the perfect destination for an island-hopping family vacation. Charter a boat, rent kayaks, or take a guided tour to explore the enchanting cayes, where you can swim, snorkel, or simply relax on the pristine beaches.
Belize offers a diverse range of activities and experiences that cater to families of all ages and interests. 
Belize Vacation Home Rentals
While Belize vacation home rentals offer a range of options. From the western jungle filled with Mayan sites to the brilliant sparkling seas and cays in the north there really is something for everyone. The good news is there is almost always a quality vacation home to suite your holiday plans. There are almost 200 quality properties available and all of which offer something different and the links from this page offer secure booking practices.

Belize Vacation Home Rentals
Vacation rentals in Belize can come in a number of forms. From Condo style, private apartments, small cottages, studios and guest houses on private beaches only to name a few. Common to all these types of accommodation however is that you are likely to save money on what you will find at a full price hotel and also enjoy more freedom and other benefits.  Besides the value you will almost certainly enjoy more space and amenities as well.
Find the best deal, compare prices, and read what other travelers have to say at Tripadvisor
San Pedro Ambergris Caye Belize Vacation Home Rentals
Ambergris Caye sits off the coast of northern Belize and is the tourism hub for good reason.  While only a few years ago the are was mostly reserved for keen diving and snorkeling enthusiasts, rapid development in recent years has meant you can enjoy a wide range of activities and holiday types.  Their remains those dive, and tour agencies in the laid back down town area, but it now seems only a matter of time before the upscale hotels move in among the smaller family friendly, great value boutique hotels, vacation rentals, and condo offerings.

While the lack of development may bring some organization to the rubble of happenings, one may lament the loss of the Caribbean houses that are already disappearing should increase. We are talking about an area of land not much bigger than a few fastball fields wide. Also the properties that now enjoy waterfront front, crystal clear water,  beaches on the north side of the town also may not continue to enjoy this feature for long if the country can not stop the destruction of mangroves which is currently destroying the ecosystem. 

The video below  was taken by a couple enjoying a  beach house at Maya Beach on the Placencia Peninsula. You can see what an ideal location they snapped up for a bargain. Find lots like this on the links above and below.

San Ignacio Belize Vacation Home Rentals
The Cayo area shares a border with Guatemala and houses the best of the Mayan ruins in the country. This is our other recommended area of Belize and although their are far less vacation rental options because of the relatively small size of the country it really can become worth while to spend a little time here on your stay. You will probably like to situate yourself near lively San Ignacio.
Last Minute Accommodation in San Ignacio

This video below Hosted by Steve and Roseanna O'Dell is of the Western Guest House located in San Ignacio. This 6 bedroom, 6 bathroom and has rooms for  $26 US) and gets great reviews by guests. See details for this property and others on the link above.
Belize Family Activities
For families visiting a baboon sanctuary, cave tubing, wildlife kayaking, visiting a butterfly ranch or zoo, snorkeling or spying an iguana in the wild are but a few of the options.

Tourism overview: The video below provides a quality overview of the main attractions in Belize

X'tan Ha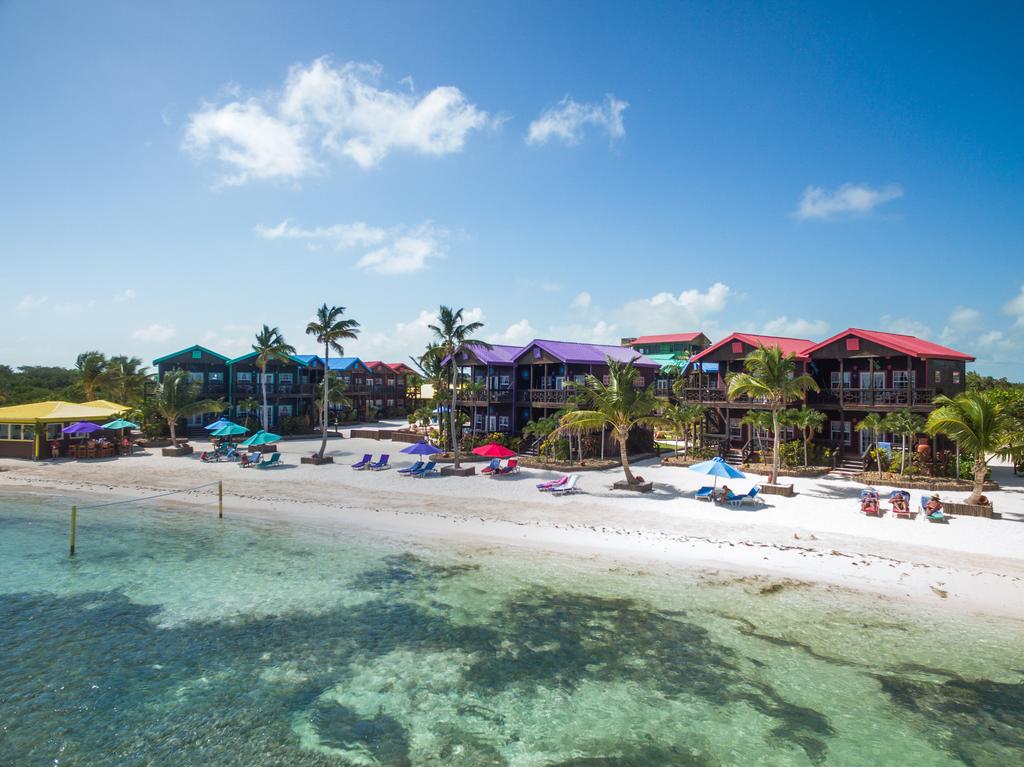 X'tan Ha - (See Belize Family Resorts) is an unbelievable choice for families and continues to receive rave reviews but there are also lots of other options as tourism continues to blossom up northern cays of the country.

Belize Cave Tubing
One of the most anticipated events of many families on their Belize vacation is a round or two of cave tubing. Any number of companies will do a reasonable job of guiding you down the river but the link here takes you with a pioneer company which also provides a little Mayan cultural context and also a little on the history and geography of the area. While young children usually ride with their parents, I would personally only do this with young children if you are confident about the exercise and a strong swimmer.
Use the baths and change rooms at each end for convenience. Perhaps it is even worthwhile packing a pair of think soled swimming shoes for this event as they will make the journey downstream a little more enjoyable.
The Belize Zoo
The Belize Zoo is a model for other wildlife reserves and is packed with animals native to Belize. An amazing array of rare and unusual animals that are found in Belize. Then you won't find giraffe or kangaroos but a quality home for hundreds of animals often considered a pest by farmers. This place gives them a home and often saves their lives.

Snorkeling Belize
The northern part of Belize and especially around Ambergris Caye at the Hol Chan Marine Reserve is where much of the the snorkeling action happens. You can also find the most family beach attractions here. Nearby is the Butterfly Jungle too. 

In fact the entire coastal district from here down to Punta Gorda is rich in snorkeling and dive experiences. 

Mayan Ruins
Although there are accessible Mayan ruins available close to the coast, it seems the further west you head the richer this culture becomes. Around the Cayo district Lamanai and Caracol are good locations to explore these archaeological sites. The rise of Eco tourism means there are many comfortable options now which are more than family friendly. Horse riding and spotting lizzards are only a couple of options you may like to try here. Weather you would like to follow the rivers and up jungle or take more conventions means to get there is up to you. 
Green Hills Butterfly Ranch
Also in the Cayo Area is this magnificent butterfly reserve and botanical collection. This is one of the best places to view butterfly in Belize.

Belize, a captivating gem in Central America, is a vacationer's dream, offering a unique blend of natural wonders, cultural treasures, and adventures that enthrall the senses. Here are the top reasons why a resort vacation in Belize is the perfect choice for your next tropical getaway:
1. Unparalleled Natural Beauty
Belize boasts a diverse landscape that seamlessly merges the lush, verdant rainforest with pristine white-sand beaches and azure Caribbean waters. A resort vacation in Belize allows you to bask in the breathtaking beauty of its surroundings while enjoying world-class amenities and luxurious accommodations.
2. The Belize Barrier Reef
The world's second-largest barrier reef system stretches along the coast of Belize, providing a magnificent underwater playground for snorkelers and divers. Many resorts offer guided tours and excursions to explore the vibrant marine life, colorful coral formations, and the famous Great Blue Hole.
3. Rich Cultural History
Belize is a melting pot of diverse cultures, including Maya, Garifuna, Mestizo, and Creole. A resort vacation in Belize offers the perfect opportunity to immerse yourself in this rich cultural tapestry, with many resorts organizing excursions to ancient Mayan ruins, traditional Garifuna villages, and local cultural events.
4. Adventure at Your Fingertips
Resorts in Belize cater to both relaxation-seekers and adrenaline junkies. From exploring ancient Mayan ruins and ziplining through the jungle canopy to embarking on a river cave tubing adventure, resorts in Belize offer a plethora of activities tailored to satiate your wanderlust.
5. Warm Hospitality
The people of Belize are renowned for their warm, welcoming nature, and this hospitality extends to the staff at the country's luxury resorts. From the moment you arrive, you'll be embraced by genuine smiles and attentive service, ensuring a truly unforgettable vacation experience.
6. Sustainable Tourism
Belize is committed to sustainable tourism practices, and many resorts prioritize eco-conscious operations. By choosing a resort vacation in Belize, you're not only indulging in a luxurious escape but also supporting the preservation of the country's natural and cultural heritage.
In summary, a resort vacation in Belize offers an unparalleled combination of natural beauty, cultural immersion, thrilling adventures, and luxurious convenience. Embrace the allure of Belize and let its enchanting spirit sweep you away on a journey that will forever etch itself in your heart.
Share Your All-Inclusive Adventures and Questions! 🌴 Have a memorable experience from a luxury all-inclusive vacation? We'd love to hear it at Luxury Resort Bliss. We're on the lookout for top-quality, insightful tales that'll inspire our community. Dive in and be a part of our sun-soaked stories! 🌊🍹✨
The story is a fictionalized account founded on travel expertise, research, and experience. Always refer to recent guest reviews and perform due diligence before booking.
💼 We cherish our independence! ✈️ Our travel recommendations are carefully researched, bias-free, and powered by human expertise by April and Ricky of LRB (we have personally researched and travelled to many of these destinations and researched others thoroughly through first-hand accounts). We also have put in the hard miles, and Ricky has worked for decades for resort and hotel chains  Hyatt, Hilton, Shangri-La and Radisson before starting Luxury Resort Bliss in 2007. 🌍✨ Unlike some other resort review websites we are concerned on the guest experience rather than mere corporate interest.