Incredible India Resorts
Looking for an incredible India resort? We have found a few of the top India beach resorts, palaces and luxury resorts. We also list some of India's best vacation options and sweet deals from all the top travel providers.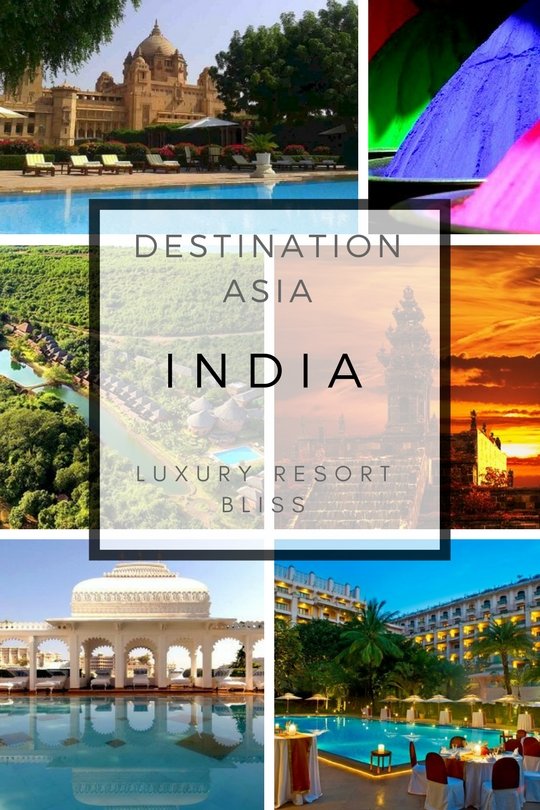 Join us in our quest to find some of those hidden masterpieces that make India such an exotic and different location to visit. India truly is incredible and we seek to dig out those exceptional resorts from the ordinary that will make your vacation as Incredible.

---
Our Favourite Incredible India Resorts:
VIDEO: Incredible India Tourism
---
VIDEO: Must Visit Resorts In India
More information and reviews of Resorts in India
---
SwaSwara Gokarna Karnataka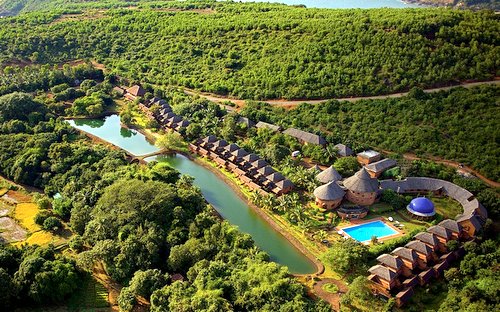 SwaSwara Gokarna Karnataka
If you would like to stay at a resort in India that nurtures your inner self this is a perfect destination resort to enhance that mind / body. connection and get back in touch with the elements of nature. All in a relatively luxurious setting. 
More information and reviews for SwaSwara.
---
The Leela Palace Kempinski Ban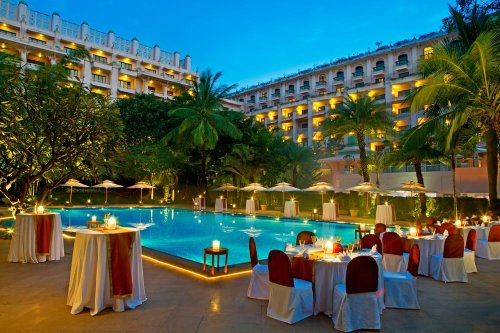 The Leela Palace Kempinski Ban
A  fine way to enjoy this great hotel is too book into the 5th floor of The Leela Palace Kempinski Bangalore, also known as the Royal Club.

The owners promote this as the "perfect blend of privacy and quality". You don't need to miss that English breakfast or Caviar, Fioe-Gras, White Asparagus, Truffles, Escargot.... and more. 

More on The Leela Palace Kempinski Ban.

---
Taj Lake Palace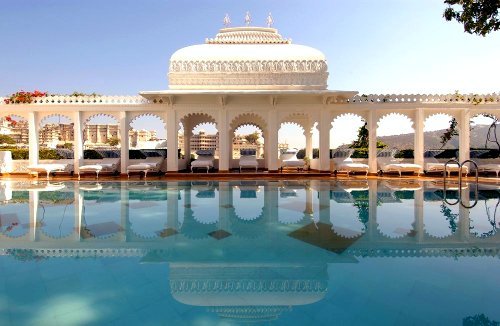 Taj Lake Palace
This resort is in the middle of Lake Pichola.  Clean white marble and mosaic remind you of the Taj Mahal. Dating back to 1746, the palace was built in the Aravalli Mountains on one side of the lake, on a four-acre island. 

The place looks amazing and dream like as their website claims. Added to this are great reviews from many an experienced five star traveler.
More on Taj Lake Palace

---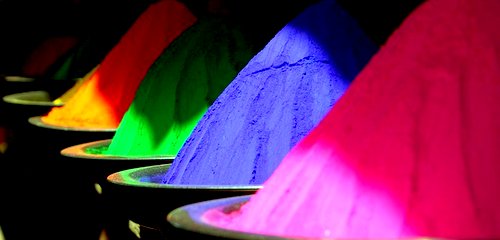 Colors of India
Check out the Top 25 India Resort Deals  (TripAdvisor)

---
For all the best Goa resorts Check out our Goa Luxury Resorts page. Here is a preview of what you will find.

---
Shanti Morada Calangute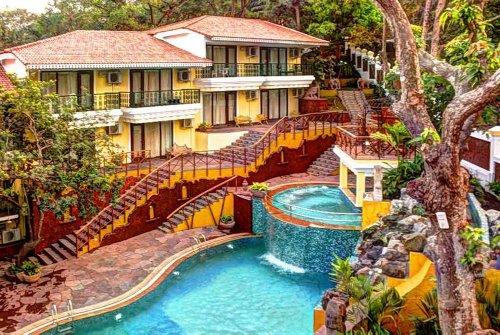 Shanti Morada Calangute
A great little hide-away that is at the same time, not to far from the action around Goa. A tiny little resort which provides exceptional service and also puts on a great hot breakfast and free transfers (at the time of writing).
More information on Shanti Morada Calangute
---
The Oberoi Cecil Shimla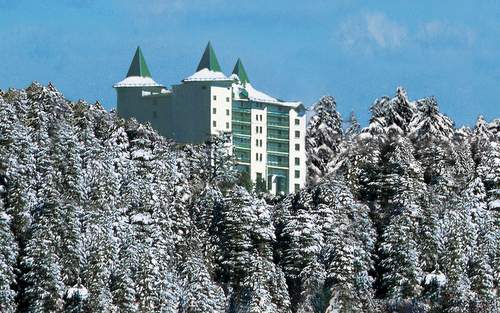 The Oberoi Cecil Shimla
This 5 star luxury incredible India resort is located, in Shimla and comes complete with a health club, an indoor pool, a hair salon and some spa services. 

The staff can arrange good quality concierge services, dry cleaning/laundry services, currency exchange, and computer rentals and there is a nice fireplace in the lobby near the library.

More on The Oberoi Cecil, Shimla.

---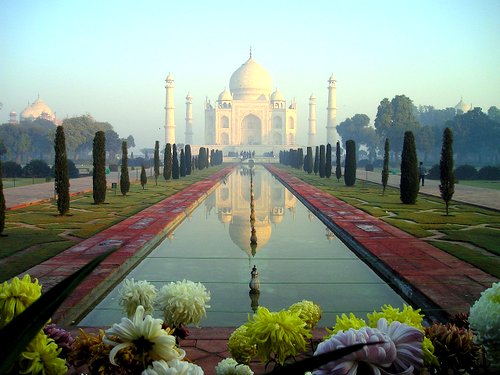 ---
Umaid Bhawan Palace Jodhpur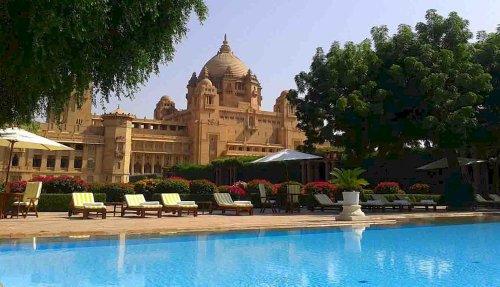 This is another of those resorts who hunt the globe looking for the best possible service and experiences. This huge complex is home to only about 60 guest rooms. Combine this with a huge staff to guest ratio and you can begin to understand why almost all guests leave completely satisfied they have had a truly remarkable experience at an incredible India resort.
More information on Umaid Bhawan Palace Jodhpur.
---
For more resorts, take a look at our luxury Asia resort list.
---
---
Sarah loves to check out all-inclusive resorts and find great packages and report about what real travelers are saying, Sarah is an indicative character created for the purpose of providing insights uncovered during our research.  These reviews are indicative of others first-hand experiences using our research methodology designed to uncover the best  (as opposed to those that are simply marketed as the best).

While our reviews are founded on real accounts and stories and thoroughly researched do your own research and exercise your best judgment when making travel decisions. And keep in mind all-inclusive packages are always changing.