Jamaica Vacation Deals
Welcome to our Jamaica vacation deals page! There are some great sources for deals in Jamaica - especially with resorts (which as you may guess, are our specialty). You can often find a deal at an all inclusive resort - like the Sandals resorts. This helps you to know many of the costs up front and can save you a lot. 
---
Sandals Jamaica Vacation Deals
Sandals has seven all inclusive Jamaica resorts located at four different locations around the island nation. Sandals promote couples only resort destinations and they do it very well.
---
Best of Jamaica
A wonderful map to find attractions and resorts
For convenience, see the TripAdvisor Jamaica Map to find resorts prices, ratings, including nearby attractions, restaurants, and things to do.
VIdeo: Travel Vlog: JAMAICA!
---
Jamaica offers a Diverse Range of Experiences
Some spots really emphasize luxury (and having your own butler) while others don't go so extreme and are open for families.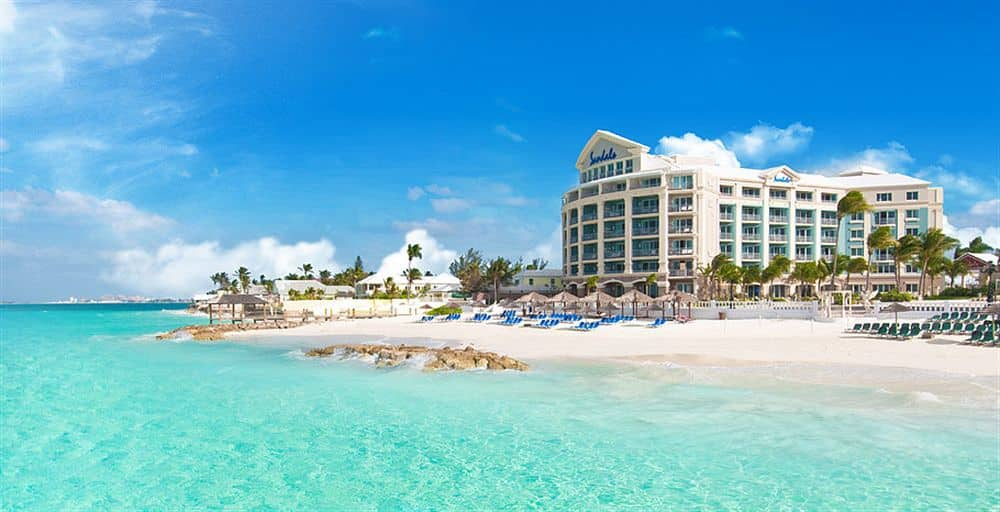 Sandals Jamaica
Sandals Resorts have a number of offers in the Negril, Montego Bay and Ocho Rios Areas. To see what's on offer, check out:
---
Beaches Jamaica Resort Deals
Beaches have two outstanding All-Inclusive Jamaican Family Resorts located on sandy powder white, clear water beaches. These resorts are extremely well decked out for families and have immaculate amenities and attractions you can read about in our reviews (see links right).  Things like private beaches, a pirates waterparks, huge rooms and all-inclusive golf programs are what you can expect.
See the latest Beaches Jamaica Resort Deals.
---
Jamaica Attractions
See Jamaica Tourism on TripAdvisor for more travel ideas.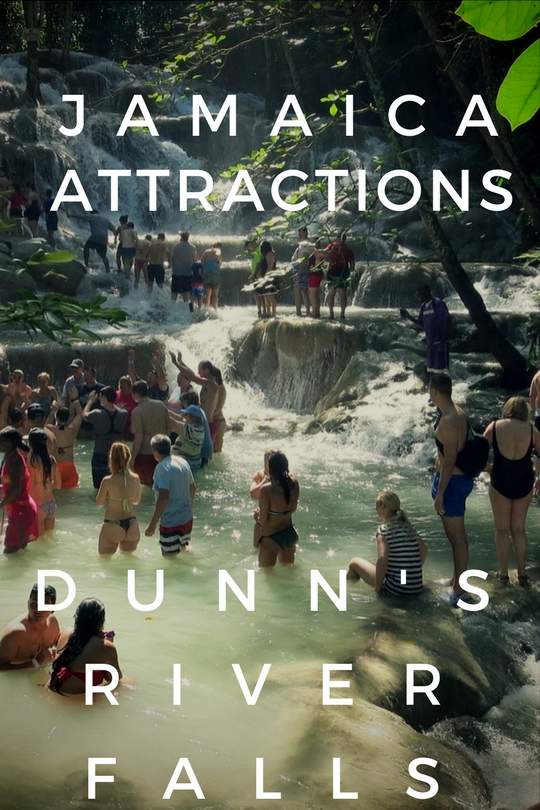 Dunn's River Falls
Open from 7 am on cruise ship days and 8 am otherwise until 4 pm. The site of a historical battle between the English and the Spanish in the good old days but more well known for it's spectacular garden like qualities and natural beauty. Suitable for kids of most ages. Personally I have taken the chance to take my little girl to streams in the rainforest since she was almost a baby - well supervised of course. There's something extremely nourishing and revitalising about the environment that helps kids thrive. A healing effect that goes beyond the refreshing qualities of the water.
Cost: About $20 for adults or take a family tour. Dunn's River Falls
Day Trip to Negril
On the West End of Jamaica Negril offers a handful of good attractions to keep families occupied for a day. This trip drops by 7 mile beach and the Negril Family all inclusive resorts, on it's way along the West End road to the lighthouse, and the cliff divers at Rick's Café.

Blue Hole Ocho Rios, Jamaica
The Blue Hole in the rain forest mountains above Ocho Rios is a great alternative to the more crowded and tourist orientated Dunns River falls.
Rainforest Bobsled Jamaica
As well as the great slides there is an ECO friendly rain forest adventure program, zip lines and watersides. Definitely one to check out.
White River Tubing
Tubing down the White River with urban tubing. This is one of the longest clear water rivers in Jamaica and you can take your family down about 3km of it. While this activity is earmarked for even the youngest kids you really need to apply some discernment and consider your kids experience with water. Even in the safe controlled conditions younger kids could run into problems in the flowing waters. 
This video below will give you an ideas as to what is involved and how entertaining a morning you can have in the hills by Ocho Rios. 
---
Couples Only Resort Deals
Couples have some quality all inclusive, couples only resorts at Tower Isle, Sans Souci, Negril, and Swept Away.

Couples Resorts in Jamaica have a number of offers which are constantly updating and changing. At the time of writing the deals included Romance Packages from $169 per person per night, veterans and military discounts, and group travel discounts.
See Couples Resorts in Jamaica Special Offers and Deals
See more at http://couples.com/

---
We will let the experts at Luxury Resort Bliss take you through the best options for Family Resorts in Jamaica. Ant there certainly is not any shortage with everything from horse private nannies (FDR Resort review below) for each family to extremely inclusive mega resorts like Beaches Negril. See more great examples of Jamaica family resorts on these pages:
Jamaica Equestrian Adventure Resort
The Equestrian Center at Half Moon Bay featured in this video below is the top choice for families looking for this type of adventure on the island. Apart from jumping, polo and  beach rides instruction there is also a Pony Park animal farm.
See a full review of this resort and other Jamaica Vacation Villa Resorts here. 
Montego Bay All Inclusive Resorts
Rose Hall Resorts (close to Montego Bay)
If you have an idea of the area you'd like to stay in, have a look at the right hand menu. We've reviewed the best resorts in the area so if you find a resort you like, you can check (with its related link) if there is a current deal. That way you get a deal and a great resort. 
---