Best Bahamas Travel Deals
| | |
| --- | --- |
| Welcome to Bahamas travel deals. Here you'll find great deals and links to where you'll find the most up to date deals around.  | |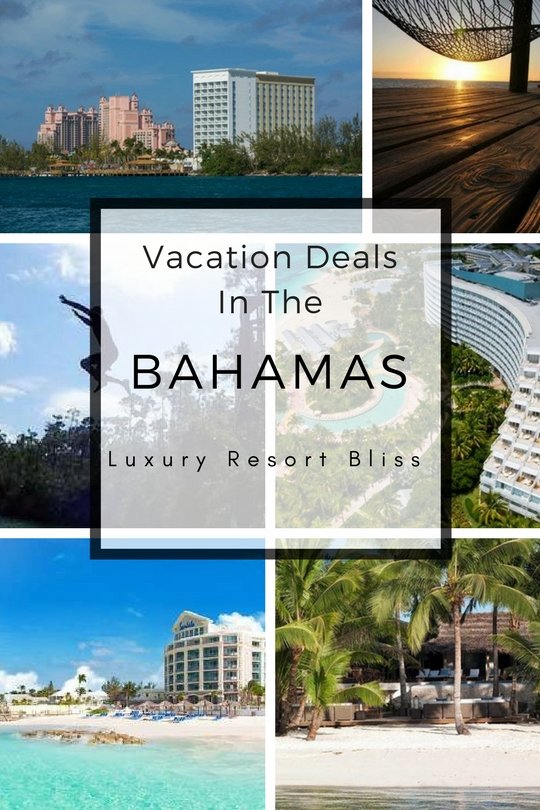 Bahamas Resorts and All Inclusive Resort Deals
Atlantis Resort is one of the great resorts in the area. For specials, click the link below:
day for amazing specials at Atlantis! Save 65% + $350 instant airfare credit & free dolphins, golf, and more! 
Save BIG on Spring Break at Atlantis Resort! Save up to 50% with Air-Inclusive Reservation PLUS Receive up to $450 Resort Credit! 
See the Atlantis deals here.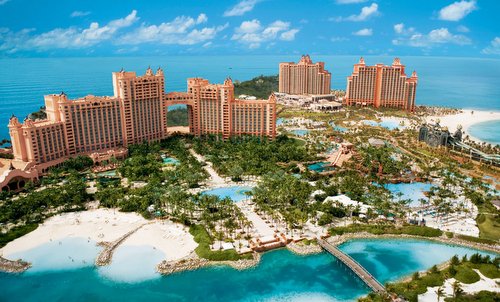 Atlantis Resort
Best times to go to the Bahamas
While we will have some links to some great travel deals below here is an idea of when to find the best deals with good weather. 
When you are looking for vacation travel deals to the Bahamas keep in mind that it is going to matter a lot the time you go. Booking peak season will cost you hundreds of dollars extra. The compromise of course is when you are available to vacation and the weather. But there are significant shoulder times and variations are substantial then if you can vacation a little out of season this will make the whole trip affordable and keep the prices down. 
Then while you may not even find rooms in February and Christmas break soon enough rooms will start to become available as the weather warms up in the United States and Canada. The quieter season officially is from April to December and you can expect to save about 40% during these times. Then shop around. 
Weather wise the temperatures in the Bahamas are almost always acceptable with temperatures moving between about 24°C and 28°C in winter. Then unless you are planning to spend a lot of time in the water than the quieter seasons may work well for you. But unfortunately everyone seems to have the same idea of escaping winter and this is the busiest time of the year with high room rates. The winter breeze can quickly catch up with you then you will need a supply of warm clothes including sweaters and long pants in winter however.
Unless you are celebrating with the hoards of other young people then Spring Break is a time you may prefer to avoid. Not all hotels and resorts in the Bahamas attract the party kids and you may do well in these hotels even during spring break. In this case it's best to get this in writing from your hotel.
Come June and the hurricane season is starting up, and this can mean substantial discounts as the heat and humidity can also keep guests away. If you are able to get last minute Bahamas deals for this period you have the advantage of being able to see if there are any hurricanes coming on the weather report and then let that inform your timing.Unless you are planning a longer Bahamas vacation the chances are good for you. Especially as the Bahamas actually get less Hurricanes than the mainland in any case. 
Sandals and Beaches Resorts are great all inclusive destinations with a lot to offer. You can often find a deal but they differ depending on the time of year. If you would like a romantic vacation, try Sandals. Families are catered for very well with Beaches but Sandals also has some resorts for families.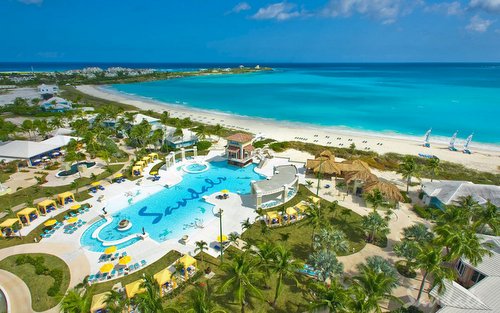 Sandals Resort Deals
Save up to 65% plus up to 2 Nights Free at Sandals Resorts.

---
Vacation Deals and Package Deals



Up to 40% off worldwide

Last-minute all-inclusive deals

Free Atlantis Activities


Save 50% on Vacation Packages

60% off Hotels

75% off Cruise Deals

Car rentals From $4.95

Caribbean & Mexico Beach Getaways 50% off

Riviera Maya Vacations from $499

Jamaica Vacations - Up to 60% Off

"when to buy flights tool" to see when fare's will be the lowest.

Lots of Roundtrip Flights under $199

Save Up To 25% Off Contiki Trips 

Last-Minute Hotel Deals

Top Travel Package Deals - Save up to $500.

Daily Deals! Score up to 40% Off Hotels and Flight + Hotel Packages

Save Up to 50% on Hotels and Get Special Insider #TravelHacks on Expedia!

Free Kids Holidays - All Inclusive Deals

 Kids stay and eat free at Holiday Inn hotels.

Save up to 40% Off Domestic (U.S.) Hotel Destinations

Orlando Hotels starting at $39 per night

Find the Best Deals on Flights with KAYAK

Up to 25% Off Adventure Travel Deals

Roundtrip Flights to Hawaii from $317

Save 50% on the Hotel Deal of the Day!


Quarantine Free Travel Destinations


New York for as low as $90

Save up to 40% Off Hotel Bookings

IHG InterContinental Hotels and Resorts

Book Early and Save up to 20%

Comparison price engine

40% off Savings at Palace Resorts


Save up to $500 with a Vacation Package at priceline.com

Last-Minute Deals Up to 60% off: Flights, Hotels, Cars, Packages!

Round-Trip Flights Under $150! Hotel Bids from $28 per night!

Priceline Last-Minute Cruises from $60/ night!

Spa Credit of up to $175

Free Catamaran Cruise when you book 5 nights

Save up to 65% plus 1 night Free and your Companion Flies Free

Receive An Instant Savings of $350 Towards Your Beaches Resorts Vacation!

Top Europe Deal Provider
---
Check out the reviews of the top Bahamas all inclusive vacation resorts for some great travel deals.
---
Family Bahamas Travel Deals in the Bahamas:
A cruise is a great way to see the area. So many things are included in a cruise and you can still lie on the beach, visit different spots, fish and more. 
Cruise Deals:
---
If you're traveling to the Bahamas, you may want to consider vacations that include fishing, snorkeling and beaches. There are a number of really great resorts to visit on the islands. Check out the menu to the right to the best resorts in the area. 
---
---
Sarah loves to check out all-inclusive resorts and find great packages and report about what real travelers are saying, Sarah is an indicative character created for the purpose of providing insights uncovered during our research.  These reviews are indicative of others first-hand experiences using our research methodology designed to uncover the best  (as opposed to those that are simply marketed as the best).

While our reviews are founded on real accounts and stories and thoroughly researched do your own research and exercise your best judgment when making travel decisions. And keep in mind all-inclusive packages are always changing.