Varadero all-inclusive resorts
Hey there! It's Sarah, and I'm so excited to guide you through the fabulous world of Varadero's all-inclusive resorts! In this review, we'll explore the best resorts in this tropical paradise, known for its pristine beaches, warm hospitality, and Cuban flair. We'll dive into the unique features, amenities, and dining experiences that make each resort stand out. Get ready to be inspired as we uncover the perfect all-inclusive getaway for your unforgettable Cuban adventure!
Varadero All-inclusive Resorts
Varadero Cuba
Nestled along the stunning Varadero peninsula, this idyllic location boasts 20 kilometers of pristine white-sand beaches, crystal-clear waters, and some of the most luxurious all-inclusive resorts in the Caribbean. Varadero is a haven for sun-seekers, honeymooners, and families alike, offering a diverse array of experiences tailored to every type of traveler.

Top 5 Five-Star All-Inclusive Resorts in Varadero, Cuba for an Unforgettable Vacation
Embark on a luxurious and unforgettable vacation by staying at one of Varadero, Cuba's top 5 five-star all-inclusive resorts. With pristine beaches, crystal-clear waters, and exceptional hospitality, Varadero is the perfect destination for relaxation and indulgence. Dive into the world of opulence by exploring these top-notch resorts, offering exceptional amenities and unparalleled experiences.
Iberostar Varadero Cuba All Inclusive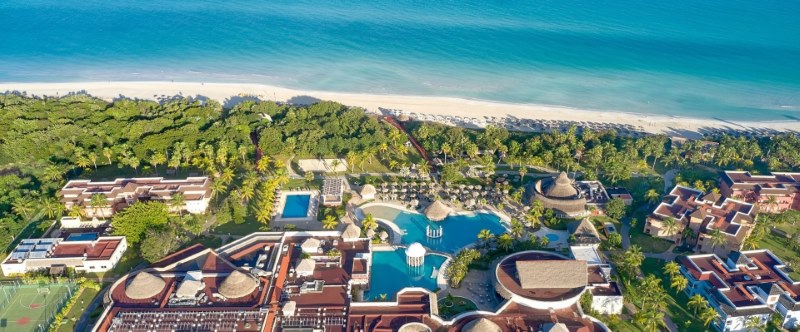 Iberostar Selection Varadero Cuba All Inclusive
Iberostar Selection Varadero - A Tropical Paradise
Located on a stunning white-sand beach, the Iberostar Selection Varadero resort offers guests an exquisite vacation experience. Boasting a ranking of #3 of 100 hotels in Varadero on TA and 10,185 glowing reviews, this resort features lush gardens, sparkling pools, and a variety of on-site dining options. Relax in your luxurious room or suite and enjoy the resort's world-class amenities, including a rejuvenating spa, well-equipped fitness center, and a plethora of exciting activities for all ages.
More from Iberostar in Varadero:  
This is often regarded as the top of the tree when it comes to luxury all inclusive resorts in Cuba.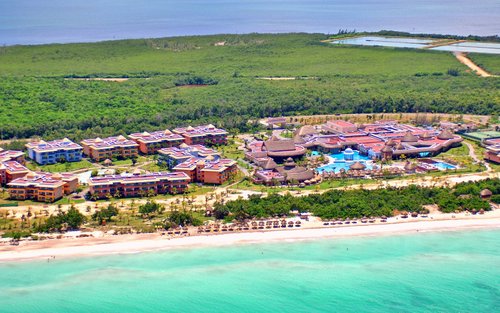 Iberostar Varadero Cuba All Inclusive
There are 390 rooms in Iberostar Varadero and it's a great pick for an all inclusive romance or family resort. Our score is whopping 95/100.
Located on the most well known and popular tourist beaches in Cuba. There are many beach activities here and they are located on the white sand.
The rooms are huge while a myriad of gastronomy and music experiences combine to make for an amazing all inclusive Cuba vacation experience. There are also opportunities indulge in one of those big fat Cuban cigars or dance to wonderful soulful sounds.
Click here for more information on Iberostar Varadero All Inclusive Resort.
---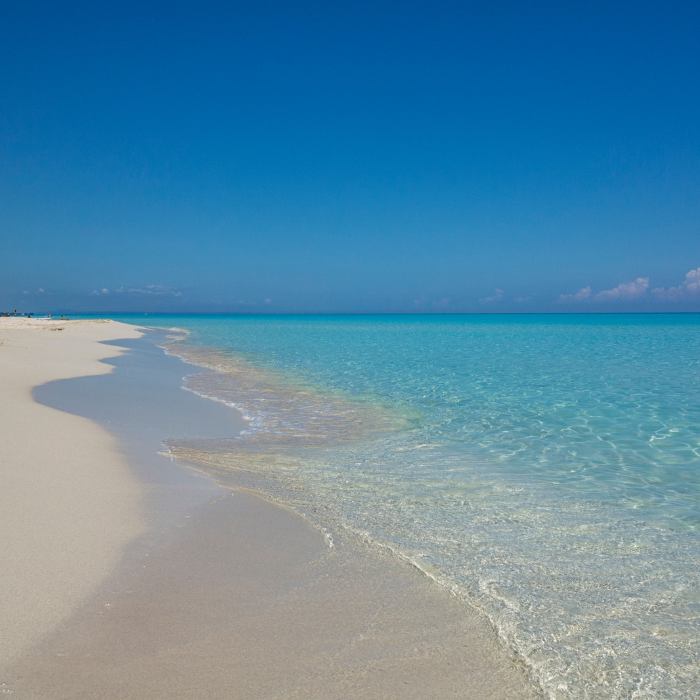 Royalton Hicacos Varadero Resort & Spa
Top Adult Only Five Star All Inclusive Resort in Varadero: Royalton Hicacos Varadero Resort & Spa - The Ultimate Romantic Getaway
As I stepped through the arched entrance of the Royalton Hicacos Varadero Resort & Spa, the scent of the ocean mingled with the aroma of hibiscus flowers. The sun-kissed sand and the whisper of the waves welcomed me, as if the resort itself was beckoning me to surrender to its seductive embrace.

The Royalton Hicacos is an adults-only oasis tailored for couples and honeymooners. Its intimate atmosphere and sensual ambiance make it the ideal destination for those seeking a romantic escape. Days were spent lounging by the pool, where the water shimmered like liquid sapphire, and evenings brought enchanting dinners under the stars, accompanied by the melodies of local musicians.
The resort's on-site spa provided a sanctuary for relaxation, with couples' massages that left us feeling revitalized and deeply connected. As we explored the resort further, we discovered hidden nooks where we could steal away for a private rendezvous, each moment more magical than the last.
For travelers seeking a romantic and intimate experience, the Royalton Hicacos Varadero Resort & Spa is nothing short of perfection.
Find the best deal, compare prices, and read what other travelers have to say at Tripadvisor
Paradisus Varadero Cuba All Inclusive Resort

Paradisus Varadero Cuba All Inclusive Resort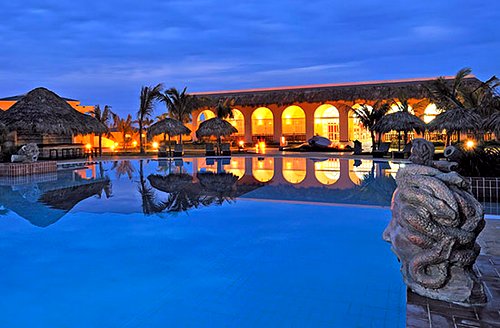 Paradisus Varadero Cuba All Inclusive Resort
Prime position on the beach in the classier area of Varadero within the Rincon Francés zone and ecological reserve. Wonderful gardens provide a great setting for really exceptional suites and villas. This resort is also home to one of the better spas on the island.
There is a well run kids club and you may want to pick up a family pack for it if you want to take full advantage of this. There really are a lot of inclusions here and it's all 5 star Cuban style.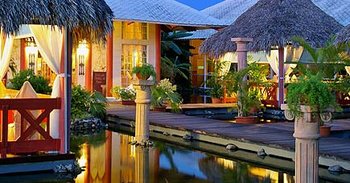 429 rooms in this top Cuba all-inclusive romance or family resort. Our score for it is 90/100.
Click here for more information and reviews for Paradisus Varadero
Video Review:  The Paradisus Varadero Resort and Spa is a luxurious five-star resort in Varadero, Cuba, known for its beautiful beach.
---
Melia Varadero Cuba All Inclusive
Once upon a sun-drenched morning, my senses awakened to the warm embrace of the Caribbean breeze, as I stepped onto the lush grounds of Melia Varadero, an all-inclusive resort nestled on the pristine shores of Cuba. I found myself immersed in an enchanting world, where the heady aroma of frangipani danced on the wind, and the turquoise waters whispered secrets of a bygone era.
As a seasoned traveler with a penchant for the extraordinary, I couldn't resist the allure of Melia Varadero's five-star luxury, artfully designed to cater to the discerning connoisseur of leisure. The architectural marvel, inspired by a flower in full bloom, embraced me within its petal-like corridors, which blossomed into spacious, well-appointed rooms. Each night, I drifted into slumber, cradled by the soft caress of crisp linens, as the gentle murmur of the ocean lulled me to sleep.
A top-rated resort by guests situated in a building shaped like a petal.

The culinary journey at Melia Varadero proved to be an epicurean odyssey, as my palate reveled in the symphony of flavors, marrying the vibrant essence of Cuban cuisine with the sophistication of international fare. From the delectable seafood at Trinidad to the fiery passion of Tex-Mex at La Hacienda, each meal was an invitation to embark on a gastronomic adventure that tantalized the senses.
My days unfolded in a languid waltz, as I wandered the resort's verdant gardens, lounged by the cerulean pools, and reveled in the healing touch of the Yhi Spa. And, as the sun dipped below the horizon, painting the sky with hues of tangerine and fuchsia, I found solace in the melodic embrace of live music, a testament to Cuba's rich cultural tapestry.
Though Melia Varadero's opulence beckons the refined traveler, its commitment to sustainability, evident in its eco-friendly practices and dedication to the local community, speaks to the conscious explorer.
Score: 8.5/10
Expect to find exceptional service here. If you have kids you can send them over to Club Amigos. This five-star Cuba all-inclusive resort is an overall great luxury choice.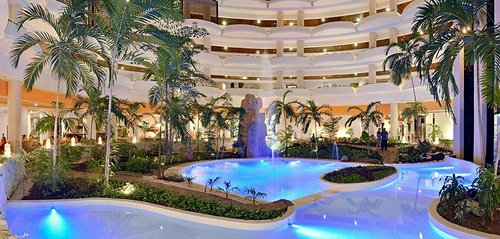 There are about 340 rooms. It's located in Varadero. Great for family and romantic vacations. 85/100. 
For those seeking an immersive cultural experience, I recommend the Iberostar Selection Varadero, an alternate resort that blends five-star luxury with authentic Cuban charm.
So, dear reader, if your heart yearns for the sensual symphony of sun, sand, and soul, let the enchanting melody of Melia Varadero guide you to the Cuban paradise that awaits.
Click here for more information and recent reviews Melia Varadero
---
Top Budget All-Inclusive Resorts in Varadero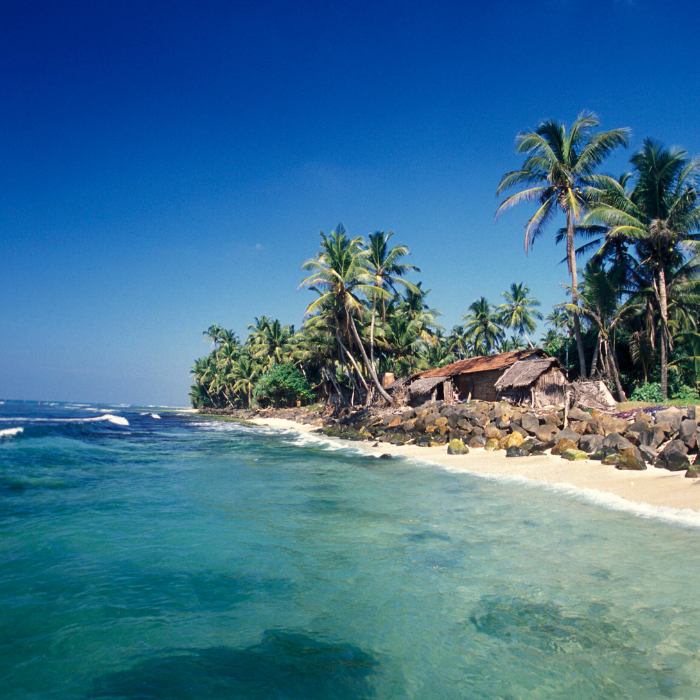 | Rank | Resort Name | Distinctive Features |
| --- | --- | --- |
| 1 | Hotel Roc Varadero | Best Value, Beachfront, Pool |
| 2 | Iberostar Selection Varadero | Free Parking, Pool, High Guest Reviews |
| 3 | Royalton Hicacos Varadero Resort & Spa | All-Inclusive, Free Parking, Free Breakfast, Pool |
| 4 | Sanctuary At Grand Memories Varadero | Free Parking, Free Breakfast, Exclusive Atmosphere |
| 5 | Hotel Roc Barlovento | Free Parking, Free Breakfast, Affordable Option |
| 6 | Melia Las Americas | All-Inclusive, Free Parking, Free Breakfast, Golf Course Access |
| 7 | Grand Memories Varadero | All-Inclusive, Free Parking, Free Breakfast, Family-Friendly |
| 8 | Starfish Cuatro Palmas | Free Breakfast, Pool, Budget-Friendly |
| 9 | Melia Internacional Varadero All Inclusive | Free Parking, Free Breakfast, Modern Design, Wide Range of Amenities |
| 10 | Melia Península Varadero | All-Inclusive, Free Parking, Free Breakfast, Family-Friendly, Eco-Friendly Practices |
Sol Varadero Beach: A Contemporary Adults-Only Paradise on Varadero's Pristine Shores
As the rhythmic waves caressed the soft, golden sands of Varadero Beach, I found myself immersed in a world of contemporary elegance and carefree indulgence at Sol Varadero Beach Adults Only resort. This 4-star, adults-only haven (16+) artfully combines the modernity of its spaces with an enticing and lively entertainment program, creating an atmosphere that is both refreshing and invigorating.
Situated next to the renowned Varadero spa resort beach, the resort comprises of 3-and 4-floor remodeled bungalows and the exclusive Casa de los Cosmonautas building, complete with a dedicated concierge service. The rooms boast a cozy ambiance, with open-concept bathrooms adjoining the bedrooms, offering stunning views of the beach, pool, and lush interior gardens.
Sol Varadero Beach is an idyllic destination for those looking to experience the authenticity of Cuban culture, while still enjoying the luxuries of a tropical getaway. With a diverse range of dining options, including top-notch Italian, Mexican, Creole, and international cuisine, guests can savor the flavors of the world without stepping foot outside the resort.
The outdoor pool, fitness center, shops, and sports facilities ensure there is never a dull moment at Sol Varadero Beach. For a more intimate and romantic experience, couples can take advantage of the Concierge floor, situated in a private area that offers exclusive services and facilities.
Score: 8.5/10
Pros:
Prime location on Varadero Beach and easy access to the urban center
A variety of dining options catering to all tastes
Exclusive Concierge Floor for added privacy and romance
Unlimited, free Wi-Fi connectivity
Adults-only, making it ideal for couples and those seeking a quieter atmosphere
Cons:
Not suitable for families with children or younger travelers under 16
Some guests might prefer a more traditional, classic resort aesthetic
In summary, Sol Varadero Beach Adults Only resort offers a perfect blend of modernity, relaxation, and authentic Cuban charm. With its prime location, diverse dining options, and exclusive services, it is an ideal choice for couples and adult travelers seeking a memorable and passionate escape under the tropical skies of Varadero, Cuba.
Large all-inclusive resort

670 rooms
In Varadero
Budget All Inclusive
Our score: 80/100
Find the best deal, compare prices, and read what other travelers have to say at Tripadvisor
---
But Varadero isn't just about luxurious resorts - it's also a melting pot of culture, history, and vibrant nightlife. During my stay, I ventured out to explore the local markets, took a salsa lesson, and indulged in some authentic Cuban cuisine at a charming local paladar.
As the sun set on my Cuban adventure, I couldn't help but feel a pang of sadness to leave this magical destination. But with the memories of sun-kissed days, tropical nights, and the infectious rhythm of Varadero in my heart, I know I'll be back soon for another all-inclusive Cuban escape.
So, if you're ready to discover the allure of Varadero and experience an all-inclusive vacation unlike any other, pack your bags and follow in my footsteps. Trust me, you won't regret it!
See more Cuban All-Inclusive Resorts
Share Your All-Inclusive Adventures and Questions! 🌴 Have a memorable experience from a luxury all-inclusive vacation? We'd love to hear it at Luxury Resort Bliss. We're on the lookout for top-quality, insightful tales that'll inspire our community. Dive in and be a part of our sun-soaked stories! 🌊🍹✨
The story is a fictionalized account founded on travel expertise, research, and experience. Always refer to recent guest reviews and perform due diligence before booking.
💼 We cherish our independence! ✈️ Our travel recommendations are carefully researched, bias-free, and powered by human expertise by April and Ricky of LRB (we have personally researched and travelled to many of these destinations and researched others thoroughly through first-hand accounts). We also have put in the hard miles, and Ricky has worked for decades for resort and hotel chains  Hyatt, Hilton, Shangri-La and Radisson before starting Luxury Resort Bliss in 2007. 🌍✨ Unlike some other resort review websites we are concerned on the guest experience rather than mere corporate interest.