Best Family Ski Resorts
Ready to trade in the hustle and bustle for a winter wonderland? Imagine a day filled with joyous laughter echoing down snow-covered slopes, exhilarating mountain air rushing past, and cozy evenings filled with warm cocoa and fireside tales. Welcome to our curated list of top family ski resorts! Each one is packed with child-friendly slopes and amenities, ensuring a perfect balance of adventure and comfort. Let's dive in and find your family's next unforgettable holiday destination. 
The cost comparison of the two are about the same with Europe winning out on ski ticket prices and it is also relatively easy to fly there from a lot of East Coast locations and may end up costing similar to a West Coast ski trip (if you live in the east). You are likely to pay about the same for food and accommodation in each.

A look at the best family ski resorts to enjoy the slopes on this winter. These videos and links below can give you some ideas on:
Savings
Which ski resorts best cater to families needs
How to prepare
Choosing Family Ski vacation Location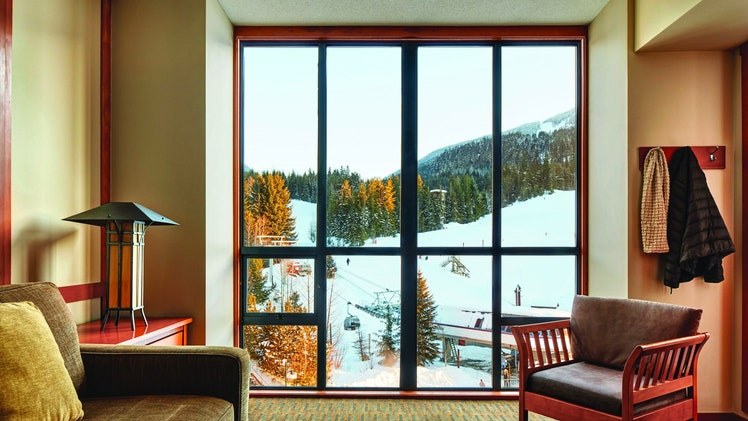 Four Seasons Whistler
Check the resort matches your abilities to a large degree.
Ensure that the resort has the right attractions for on and off the slopes. The things you do after your day skiing are as important as the conditions themselves.
Consider training it or taking advantage of budget flights to help make an interesting location possible.
Check out accommodation options in small towns near the desired ski location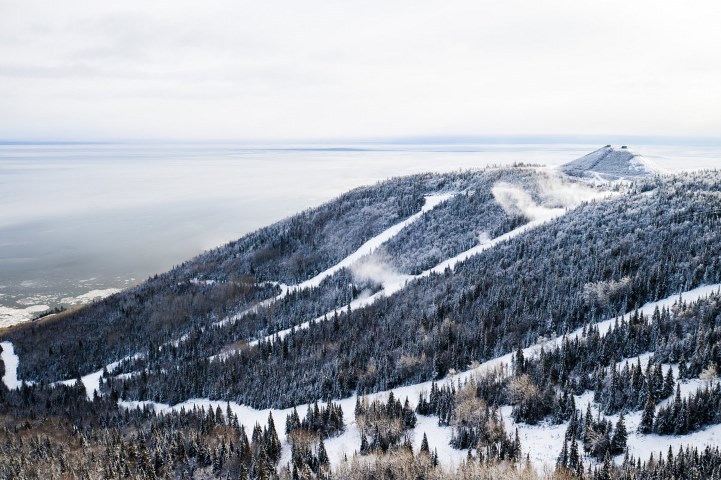 Club Med's Quebec Charlevoix All-inclusive family friendly ski resort
See the top all Inclusive family friendly Ski Resorts in Canada
Best Family Ski Vacation Spots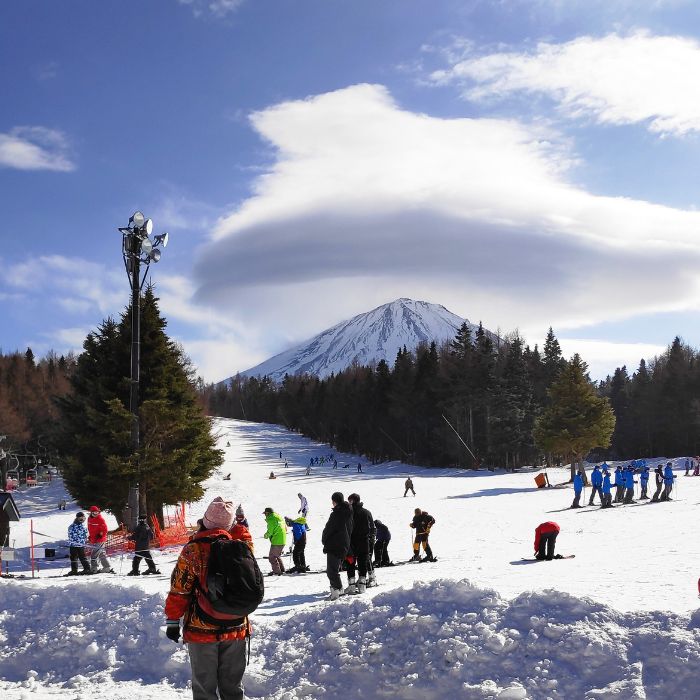 Family Friendly Ski Resort in Japan
This is a list of some of the best family-friendly ski resorts worldwide, organized alphabetically:
Alpine Meadows, USA: Known for its family-friendly atmosphere, with various terrain options for skiers of all levels, plus plenty of additional activities for non-skiers. Dee California Ski Resorts
Breckenridge, USA: Offers ski schools for children and plenty of family-friendly activities, with a charming historical downtown area.
Courchevel, France: Offers a range of slopes for all abilities and ski schools for children, as well as sledging runs and indoor leisure centers.
Deer Valley, USA: Offers an array of terrain and a renowned ski school, along with a variety of family-friendly activities off the slopes. See Utah Ski
El Colorado, Chile: This resort has various ski and snowboard schools and offers many trails for beginners and intermediate skiers, making it ideal for families.
Falls Creek, Australia: Known for its family-friendly services, including a good ski school, and a large proportion of intermediate runs.
Geilo, Norway: Offers excellent skiing lessons for children and a number of non-ski activities, including dog sledding and ice fishing.
Hakuba Valley, Japan: With a vast skiing area, good ski schools, and a range of non-ski activities, Hakuba is perfect for families.
Ischgl, Austria: Renowned for its wide, gentle slopes perfect for beginners and kids, along with quality ski schools and family-friendly accommodations.
Jackson Hole, USA: Offers kid-friendly skiing classes and an array of activities off the slopes, like sleigh rides and wildlife tours.
Kronplatz, Italy: Offers wide and well-groomed slopes, an excellent ski school, and a lot of family-friendly attractions.
Levi, Finland: Known for its ski schools, Levi also offers activities like reindeer safaris and Northern Lights tours.
Meribel, France: Part of the world's largest ski area, Meribel offers excellent ski schools and a variety of slopes for all abilities.
Niseko, Japan: Offers soft powder perfect for beginners, night skiing, and family-friendly accommodations.
Obertauern, Austria: Known for its wide range of slopes, good snow reliability, and excellent ski schools.
Park City, USA: Offers a range of terrains, high-quality ski schools, and family-friendly activities like ice skating and tubing.
Queenstown, New Zealand: Offers excellent skiing schools, a range of slopes, and activities such as luging and jet boat rides.
Ruka, Finland: Offers plenty of beginner-friendly slopes, high-quality ski schools, and activities like husky sledding.
Steamboat Springs, USA: Known for its family-friendly atmosphere, Steamboat offers an array of ski and snowboarding schools and non-ski activities.
Tremblant, Canada: Known for its ski schools, Tremblant offers a range of family-friendly activities including dog sledding and snowshoeing.
Underhill, USA (Mt. Mansfield): Offers varied terrains, high-quality ski schools, and family-friendly activities like sledging.
Val d'Isère, France: Offers plenty of ski schools, a magic fun park for children, and a wide range of slopes.
Whistler Blackcomb, Canada: Known for its high-quality ski schools, Whistler offers plenty of activities for non-skiers and a pedestrian-friendly village.
Xanadu Snow Park, China: An indoor ski resort with various levels of slopes
Basically anywhere there is snow and your family can easily get to and enjoy
---
North America
Lake Louise Ski Area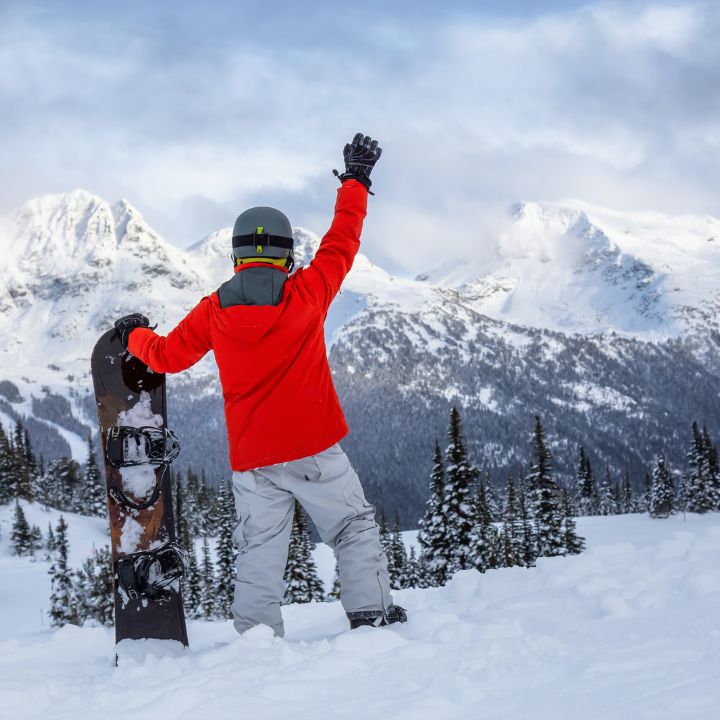 Whistler Blackcomb, a Canadian jewel nestled in the Pacific Ranges of the Coast Mountains in British Columbia, boasts an irresistible blend of exhilarating ski terrain and resort luxury. With an impressive 8,171 acres of accessible terrain, it caters to everyone from the most cautious novice to the daring thrill-seekers, ensuring an unforgettable snowy escapade. When not conquering the snow-laden mountain ranges, guests can saunter through Whistler Village, a hub of plush accommodations, gourmet dining establishments, and high-end shopping outlets. Yet, amid its undeniable glamour, Whistler does occasionally suffer from over-popularity, with peak seasons often bringing bustling crowds and lengthy lift queues. Nevertheless, its breathtaking mountain beauty and unrivaled amenities firmly establish it as a top-tier ski destination in North America.
See the all-inclusive ski resorts at Whistler
Becoming a great ski resorts for families has many aspects. Great ski schools and kid-friendly things to do, and family friendly accommodation all help. Here are 10 things Whistler does right for families.
This insiders guide shows you more of the great family attractions of Whistler ski resort.
---
Colorado's Rocky Mountains are renowned for their exceptional ski resorts. If you're planning a family skiing vacation in Colorado, here are five highly recommended resorts:
Keystone Resort: Keystone shines as a family-friendly resort with terrain that accommodates all skill levels. With night skiing, ice-skating, snow tubing, and a host of kids' activities, there's never a dull moment. Keystone's "Kidtopia" program offers a range of fun-filled, kid-centric activities and events that elevate the family ski vacation to new heights. However, the resort can become rather busy during peak periods.
Snowmass: A part of the Aspen resort complex, Snowmass offers extensive terrain suitable for beginners and intermediate skiers. The Treehouse Kids' Adventure Center, ski school, and child-friendly après-ski activities make Snowmass an attractive option for families. The resort's sizable scale may sometimes feel overwhelming, and prices here can lean towards the high end.
Beaver Creek Resort: Famed for its exceptional customer service and family-friendly amenities, Beaver Creek offers ski school programs, a range of terrain, and family-oriented activities. The resort's luxury appeal comes with a higher price tag, which may not suit all budgets.
Winter Park Resort: Winter Park's varied terrain and excellent ski school make it a great choice for families. The resort offers a dedicated beginner area, making it a comfortable place for first-time skiers. Winter Park, though slightly less glamorous than its ritzy counterparts, delivers excellent value for money.
Copper Mountain: Copper Mountain's naturally divided terrain caters to different skill levels, making it ideal for families. The resort offers a range of family-friendly activities, including a tubing hill and a kids' night out program. It's less flashy than some of the luxury resorts but provides a relaxed, family-friendly atmosphere.
In essence, while each of these resorts offers unique pros and cons, they all guarantee a blend of snowy adventure and cozy comfort, promising a family ski trip that will leave you with frost-kissed cheeks and warm memories.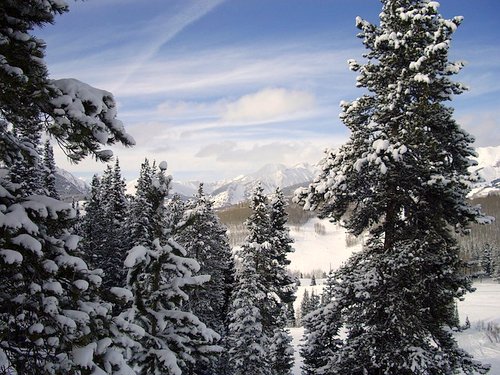 Colorado Family Ski Vacations
Colorado, in our reckoning, is one of the first places you need to consider for a family ski vacation. My Family Vacation Ideas (sister site) has a great review of all the top Family Friendly Ski Resorts in Colorado.
---
Aspen, a name synonymous with iconic American skiing, is more than just a playground for the elite. It is a destination that embraces families with open arms, offering a mix of charm, adventure, and comfort that is hard to resist.
Aspen Snowmass is the jewel in the crown, featuring four distinct ski areas tailored to a range of skill levels. From the gentle beginner slopes of Buttermilk to the more challenging runs of Aspen Mountain, there's something for everyone. The resort's 'Treehouse Kids' Adventure Center' is a paradise for young skiers, offering child-centric ski lessons and play zones.
For those seeking a quieter retreat, Aspen Highlands is the perfect option. It offers fantastic ski runs without the bustling crowds, although the terrain might be challenging for complete beginners.
Aspen Family Friendly Ski Resorts
Buttermilk Mountain, famous for hosting the Winter X Games, also features an array of beginner and intermediate slopes, making it a fantastic choice for families.

The downside? Aspen's prestige comes with a hefty price tag. Accommodation, dining, and skiing expenses here are often higher than in other resorts. But for families that don't mind splurging, the superb ski conditions, world-class facilities, and family-friendly activities make Aspen a winter wonderland worth exploring.
Snowmass at Aspen prides itself on it's attention to kids activities and claims itself as "one of the most family friendly ski areas" anywhere. You make up your own mind.
---
Utah, known for its "Greatest Snow on Earth," is home to numerous outstanding ski resorts that cater wonderfully to families. Here are five top recommendations:
Deer Valley Resort: Located near Park City, Deer Valley is famed for its immaculately groomed slopes, first-class service, and excellent ski school. With an extensive array of green and blue runs, it's a paradise for beginner and intermediate skiers. However, snowboarders should note that Deer Valley is a ski-only resort.
Park City Mountain Resort: Park City Mountain offers a vast ski area with runs for all skill levels, excellent ski schools, and a lively base village. The resort's proximity to Salt Lake City airport adds to its convenience, though it can get quite crowded.
Solitude Mountain Resort: As its name implies, Solitude offers a quieter, less crowded ski experience. It's ideal for families seeking a peaceful getaway, though its dining and après-ski options are somewhat limited compared to larger resorts.
Snowbasin Resort: Known for hosting the 2002 Winter Olympics, Snowbasin offers diverse terrain, high-speed lifts, and exceptional service. It's less crowded but slightly farther from Salt Lake City.
Brighton Resort: Affordable and relaxed, Brighton is a hit with families. It offers diverse terrain suitable for all skill levels and excellent night skiing options. Its facilities, though, are not as upscale as some other Utah resorts.
Each of these Utah ski resorts offers a unique blend of family-friendly features, ensuring a memorable and fun-filled ski vacation.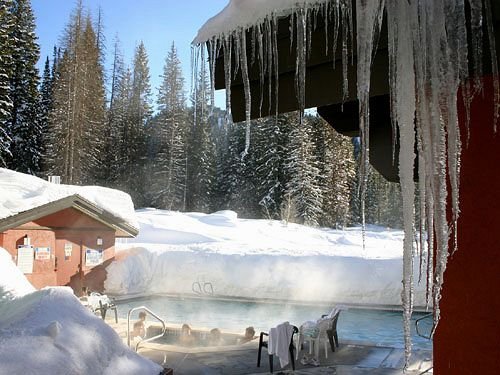 Inn at Solitude
A family ski vacation at Solitude Mountain Resort in Utah is proud of it's ability to provide a quality experience for families. You will also find some great family accommodation options like the Inn at Solitude.
Watch the video below to find out why Solitude, Utah ski resort is great for families.
---
Lake Louise is more than a pretty face. For families, kids will adore the scenery and perfect skiing. This is a resort which is not all about the bells and whistles and fancy attractions and more about the magnificent natural environment.
See our review on the Fairmont Banff Springs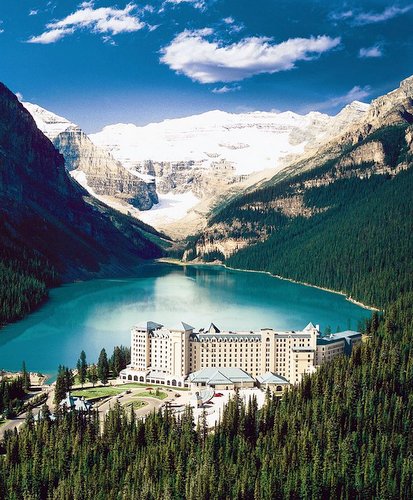 This is a winter wonderland that is sure to excite kids and mums and dads alike.
---
---
Stowe Mountain Vermont does a lot more to bring out the adventurous spirit than almost any other ski resort. From the Children's Adventure Center where a lot of the ski instruction takes place which allows kids to ski and ride safely. Then the structured instruction continues through different levels of expertise.
Stowe also has the claim to fame of having the famous Von Trapp family call this place home after fleeing Europe. Sound of Music aficionados will find it interesting to know the family runs Trapp Family Lodge today.
Another good choice for kids in Vermont is the Hermitage Club. This Deerfield Valley, Vermont family ski resort is a private ski club and four-season mountain resort.
See more New England Ski Resorts with our Maine Ski Resorts, New Hampshire Ski Resorts and Shawnee Ski Resort reviews.

Smugglers' Notch Resort
One of the kid-friendly resorts there is for a family to enjoy their holidays. The staffs and the surrounding of the resort are well-groomed and polished. It makes it one of the preferred places for skiing with the family. On your stay, you can try slot car racing, skiing, skating, etc. There is an adaptive lesson available from disabled visitors. In the childcare center, you can keep children for care who is only 6 weeks old. There are many families packages offers for the site. However, the offer may vary seasonally.

As you know, there are plenty of activities you can enjoy together with the family. Skiing and skating together allow you to create memories. Those memories help you bond better with your family. You can visit one of the places listed above for your vacation. A new place for skiing together with your family. Each place has something different to offer you and your family. Choose wisely to make sure your holiday turns out to be great.
---
California, with its rich blend of sun-kissed beaches and majestic mountain ranges, serves up a tantalizing array of ski resorts that welcome families with a delightful mix of snow-frosted adventure and cozy comfort.
In the sparkling heart of Sierra Nevada, Mammoth Mountain stands proud, offering wide, friendly slopes for beginners and exhilarating black diamond runs for experts. Younger ski enthusiasts will appreciate the dedicated children's skiing areas and the highly rated ski schools. However, be prepared for possible crowds during peak season.
Further north, Northstar California near Lake Tahoe garners applause for its high-quality grooming, family-friendly terrain, and top-notch ski school. The resort's vibrant village, with an ice rink and fire pits for roasting s'mores, adds a delightful après-ski experience. The flipside? Luxury at Northstar can come with a higher price tag.
On the southern end, Big Bear Mountain Resort offers a convenient snowy retreat for those residing in Southern California. With two properties — Snow Summit and Bear Mountain — it provides diverse terrain, night skiing, and excellent learning areas. Despite its allure, it doesn't quite match the scale and altitude of some larger Northern California resorts.
Each of these resorts embraces families with an exhilarating ski experience nestled within California's uniquely stunning landscape, proving that the Golden State is not just about sun and surf, but also snow and slopes!
What happens in Squaw Valley stays in Squaw Valley. And for kids this means a huge party that takes place in February. With big trucks, skating and children's concerts and more families will love Kid-O-Rama.
See more on the great California ski resorts.
Apart from the outstanding skiing and snowboarding, sleigh rides, ice skating, and family friendly ski accommodation Tahoe has lots more to offer.

How reassuring to know you can set out on a ski vacation knowing kids have been thought about by your hosts. Kids are included in all the skiing and snowboarding but there is also tubing and more winter wonderland adventures.

---
Northstar Ski Resort has a great tubing hill for the kids, a big bungee trampoline, nightly fire pits and a ski pass that give access to top Lake Tahoe ski resorts like Heavenly, make this a great family friendly ski resort.
The Northstar's Kid's Ski + Board School is perfect for from 3 to 12 years. 

---
Family Ski Resorts in Eurupe
Europe:
Val Thorens, France: As previously mentioned, it's a high-altitude wonder with diverse terrain and extensive facilities.
St. Moritz, Switzerland: This world-class resort is renowned for its glamorous après-ski scene and unrivaled alpine luxury.
Courchevel, France: A part of the world's largest lift-connected ski area, it offers varied runs and high-end accommodation.
Zermatt, Switzerland: The resort combines high-altitude skiing with excellent restaurants, luxury hotels, and stunning views of the Matterhorn.
Lech Zürs am Arlberg, Austria: Known for its charming village, excellent snow, and expansive terrain, it's a favorite among the global elite.
Alpine Splendor: Val Thorens Resort & Rival Snowy Rivals - A Tale of Glittering Heights
Sprinkling flakes of powdery joy under the cobalt blues of the French Alps, the Val Thorens Ski Resort is, in my humble yet snow-obsessed opinion, an unparalleled haven for a family seeking a deluxe skiing escape. Nestled in the lofty Trois Vallées, it garners plaudits as the highest ski resort in Europe - and the world-class facilities are quite as heady as the altitude.
owever, just as one can't craft a snowman without a flurry of flakes, we can't carve a comprehensive review without acknowledging the resort's few flaky aspects.

But let's start with the high notes, shall we? Or rather, let's zoom down them with a pair of skis! For those whose hearts race at the sight of pristine pistes, Val Thorens offers an unrivaled expanse of 600 kilometers of interconnected ski runs. From beginner-friendly slopes to adrenaline-pumping black runs, it's a veritable winter wonderland.
Catering to the sprightly young ones and the youthful-at-heart, the resort's Fun Slope is a snowy playground, 900 meters of thrilling twists, turns, and jumps. For those more at home with a hot cocoa in hand, the resort's collection of sophisticated chalets and restaurants, such as the highly-rated Chalet de la Marine, offer culinary delights to fuel days on the slopes and cozy spots to reminisce about the day's adventures.
Safety? It's skied its way to the forefront of the resort's priorities. Val Thorens boasts an award-winning, highly-responsive ski patrol and comprehensive children's ski school – so the grown-ups can indulge in their snow-sprinkled serenity knowing the little ones are in safe hands.
Now, turning to the icy side of our snow globe, Val Thorens does falter on certain fronts. A victim of its own popularity, the resort often bustles with snow-hungry crowds during peak season, making some feel they're elbowing their way down the slopes. Also, the pricing here is decidedly on the steeper side, akin to the daring slopes that give expert skiers their kicks. Thus, for families on a budget, it might not be the first choice.
By comparison, Courchevel, another gem of the Trois Vallées, offers a more varied range of accommodations and dining options to suit different budgets, and it often feels less crowded. Nevertheless, its ski areas may not be as extensive or challenging as Val Thorens, and the lift system, though excellent, is arguably less efficient.
As for the scores, on a scale of 1 to 10, Val Thorens secures a solid 8.5 for its superior slopes and safety, with deductions for its occasional crowd-packed moments and lofty prices. Courchevel, with its more inclusive approach, earns a commendable 8, weighed down by less adventurous skiing options.
In sum, if your family is one of adventurous skiers willing to embrace a crowd or two for the sake of world-class slopes, then pack your goggles and head to Val Thorens. But, if you're a troop seeking a more relaxed, budget-friendly snow vacation, with enough slopes to satisfy the ski itch, Courchevel could be your snowy sanctuary.
All said and done, both resorts promise a generous serving of snow-kissed memories - the kind that sparkle in your mind long after the snowflakes have melted away.
The Italian Alps are definitely worth a check out if you'll be in Europe. 
Italy, renowned for its artistic heritage and culinary excellence, also holds a revered spot on the map of global skiing destinations. The Italian Alps and the Dolomites provide an idyllic backdrop for several top-notch ski resorts, each woven with a unique blend of Italian charm and alpine grandeur.
Cortina d'Ampezzo, known as the "Queen of the Dolomites," is famed for its stunning landscapes, challenging slopes, and upscale ambiance, though it can prove a tad pricey. Val Gardena seduces with its extensive skiing area, a part of the vast Dolomiti Superski network, but its popularity often brings with it bustling crowds.
For families, Livigno is an appealing choice, offering a mix of beginner-friendly and more challenging runs, a vibrant village atmosphere, and tax-free shopping perks. On the flip side, its remote location may deter some. Cervinia, sharing a ski area with Zermatt in Switzerland, boasts high-altitude, snow-sure slopes, and stunning views of the Matterhorn. However, its exposure can result in blustery conditions on windy days.
Finally, Sestriere, one of the earliest and still among the best known purpose-built ski resorts in Italy, was a core venue during the 2006 Turin Olympics. It offers excellent skiing and snowboarding facilities, though it may lack the rustic charm of traditional alpine villages.
In all, Italy's ski resorts, with their delightful blend of superb skiing, captivating scenery, and Italian flair, cater to an array of preferences and budgets, creating unforgettable winter escapades under the Mediterranean sky.
---
Austria, with its panoramic Alpine vistas and rich traditions, hosts a number of charming ski resorts ideal for families. These resorts combine world-class skiing facilities with warm hospitality, offering unforgettable experiences for both novice and seasoned skiers.
Serfaus-Fiss-Ladis stands out with its dedicated children's areas, extensive ski school programs, and family-friendly accommodation. The resort's high altitude ensures good snow conditions, although it can get crowded during peak season.
Alpbach, known as Austria's prettiest village, offers a family-friendly atmosphere, with gentle slopes perfect for beginners. However, advanced skiers may find the terrain a bit limited.
SkiWelt Wilder Kaiser - Brixental is one of the largest and most modern ski resorts in Austria, offering diverse terrain for all skill levels. The resort's bustling atmosphere might be overwhelming for those seeking a quieter retreat.
Schladming offers an appealing mix of well-groomed slopes, excellent ski schools, and off-slope activities, but can be quite busy during major skiing events.
Lastly, Obertauern is known for its reliable snow, varied runs, and top-notch facilities. It might not offer the rustic charm of other Austrian resorts, but it compensates with its excellent skiing conditions.
Tirol is home to those amazing looking villages and has great nursery slopes. One of the big attractions for the hoards of families who visit from Great Britain is the safety factor and the fact you can ski right by the nursery.

---
Montana, often referred to as the "Last Best Place," offers an array of incredible ski resorts, each imparting its own unique flavor of Big Sky Country's unrivaled natural beauty and authentic wild-west charm.
Big Sky Resort, the biggest skiing in America, is arguably Montana's crown jewel. With over 5,800 acres of skiable terrain and 4,350 feet of vertical drop, it caters to all skill levels and holds an array of challenging runs for adrenaline junkies. The resort's Lone Peak Tram offers breathtaking views, but bear in mind that its size and scale may be overwhelming for some.
Whitefish Mountain Resort on Big Mountain lures with its laid-back vibe, diverse terrain, and picturesque views over Glacier National Park. The resort's robust ski school makes it a solid choice for families, though its often foggy weather can sometimes obscure the stunning landscapes.
Whitefish Mountain Resort on Big Mountain lures with its laid-back vibe, diverse terrain, and picturesque views over Glacier National Park. The resort's robust ski school makes it a solid choice for families, though its often foggy weather can sometimes obscure the stunning landscapes.

The mountain has excellent skiing conditions for those who like to visit there. Children below the age of 7 are free to enter the place. Anyone above that age will be charged $82 for their first visit. At first, you need to graduate from their skiing lessons. If you have done that then you get 50 percent off from the next time you visit. There are daily breakfast facilities, with ski in and ski out rooms for you. There are hot tub facilities for the guests to overcome the cold weather. However, the hot tub is not available in the holidays. If you want to enjoy the tub, you will need to stay in the weeknight to avail these offers.
In the south, near Yellowstone National Park, Bridger Bowl is a local favorite. Its affordable prices, fantastic snowfall, and variety of terrain make it a standout, although the absence of on-mountain lodging may deter some visitors.
Red Lodge Mountain, on the eastern edge of the Beartooth Mountains, is a smaller resort that offers a genuine, down-to-earth Montana skiing experience. While it may lack the extensive amenities of larger resorts, its friendly atmosphere and uncrowded slopes are certainly worth considering.
From the sweeping grandeur of Big Sky to the welcoming charm of Red Lodge, Montana's ski resorts offer an enticing blend of stunning landscapes, uncrowded slopes, and family-friendly amenities, promising a ski vacation like no other.
Australia (Oceania):
Perisher, Australia: The Southern Hemisphere's largest ski resort offers diverse terrain and a variety of lodging options.
Thredbo, Australia: Thredbo has the longest ski runs in Australia and a vibrant village atmosphere.
Mount Hotham, Australia: Known for its unique village setup and challenging terrain, it offers breathtaking views of the Victorian Alps.
What better place to see what it is like for a family to take a trip to the snow. This family visits Thredbo and complete a three-day program.
Nearly all the ski resorts in Australia have outstanding beginner terrain. Find out more about ski resorts in Australia.
And yes, there's snow in Australia and definitely some of the best family ski resorts in the Southern Hemisphere.
---
Ski Package Deals
World's Top 50 Most Popular Ski Destinations on TripAdvisor
Top 25 Most Popular Canada and United States Ski Destinations

Think Snow! Great Ski Deals. Book now on Expedia!
More Ski Resorts: 

| | |
| --- | --- |
| Popular USA Ski Resorts | International Ski Resorts |
Best Asian Family Ski Resorts
Asia:
Niseko, Japan: Famous for its powder snow, Niseko offers a unique blend of Japanese culture and world-class skiing.
Hakuba, Japan: This resort boasts diverse terrain and beautiful views of the Japanese Alps.
Rusutsu, Japan: Noted for its high-quality powder and tree skiing, Rusutsu also provides a variety of winter activities.
Alpensia, South Korea: One of the venues for the 2018 Winter Olympics, Alpensia offers well-groomed runs and high-end resorts.
Yuzawa, Japan: Easily accessible from Tokyo, Yuzawa offers numerous ski areas and hot springs.
Top Family Ski Resorts in South America
South America:
Valle Nevado, Chile: With its vast, sun-drenched slopes and modern infrastructure, Valle Nevado offers a first-rate skiing experience.
Cerro Catedral, Argentina: It's the largest ski resort in the Southern Hemisphere with breathtaking views of the Andes.
Las Leñas, Argentina: This resort is known for its excellent powder and challenging terrain. The luxury accommodations and fine dining add to its appeal.
Portillo, Chile: This historic resort offers an intimate skiing experience with spectacular views of the Andes.
Cerro Castor, Argentina: The southernmost ski resort in the world, it offers excellent snow quality and a family-friendly atmosphere.
A: A family-friendly ski resort offers amenities such as beginner-friendly slopes, ski lessons for children and adults, child care facilities, and off-slope activities for all ages. Good dining options and comfortable, convenient accommodations also contribute to a family-friendly environment.
A: Consider your family's skiing abilities, interests, and budget. Look for resorts with a variety of ski slopes, good ski schools, and family-friendly activities. Check reviews and ratings for insights from other families.
A: Aside from standard ski gear (skis, boots, poles), bring warm clothing, such as thermal layers, waterproof ski pants and jackets, gloves, scarves, and hats. Don't forget sunscreen, lip balm, and goggles or sunglasses.
A: Many ski resorts offer child care services, including ski lessons and camps, play areas, and even babysitting services. Check the resort's amenities before booking.
A: Yes. Plan your trip during off-peak times, look for package deals, and consider less renowned but equally enjoyable ski resorts. Some resorts also offer discounted or free ski passes for children.
A: Absolutely. The best family ski resorts offer a range of slopes for all skill levels, from gentle slopes for beginners to challenging runs for advanced skiers.
A: No. Most ski resorts offer a variety of winter activities, such as snowboarding, snowshoeing, ice-skating, sledding, and even non-snow activities like spas, shopping, and dining.
A: Ski lessons can be a great way for children to learn proper techniques, build confidence, and improve their skills in a safe and structured environment. Most resorts offer group or private lessons tailored to various age groups and skill levels.
💼 We cherish our independence! ✈️ Our travel recommendations are carefully researched, bias-free, and powered by human expertise by April and Ricky of LRB (we have personally researched and travelled to many of these destinations and researched others thoroughly through first-hand accounts). 🌍✨
We try to keep everything up to date, but please always do your own research and contact us if you know any issues for us to help others as best we can as a small but professionally focused team! 🧐📚⚠️