All-Inclusive Ski Resorts in Japan
All Inclusve Ski
Carving Through Luxury: All-Inclusive Ski Resorts in Japan

Japan, globally renowned for its abundant snowfall and top-tier facilities, makes a compelling case as a premium ski destination. From the powdery slopes of Hokkaido to the inviting mountain ranges of Honshu, Japan's ski resorts offer a multitude of experiences that are as diverse as they are thrilling. Let's lace up our boots and traverse through the country's best all-inclusive ski resorts.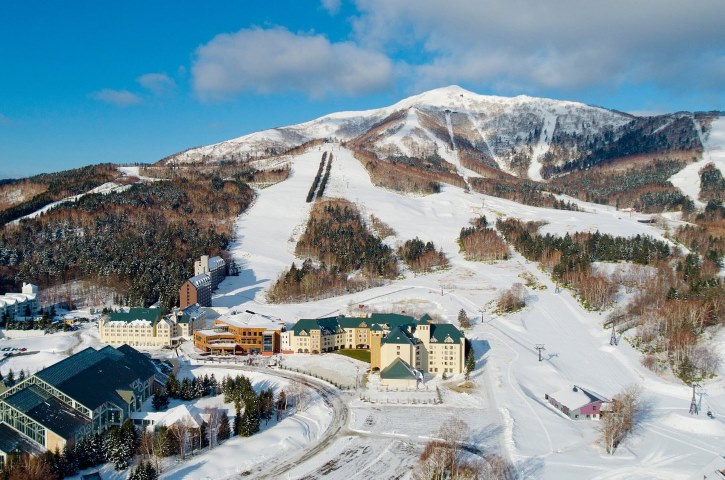 Club Med Tomamu All-Inclusive
Club Med Tomamu
Unveiling Club Med Tomamu, Hokkaido: A Winter Wonderland's Dream (8.5/10)
Unfolding across the grand expanse of Tomamu Mountain, Hokkaido's Club Med Resort weds the charm of rustic wilderness with the comfort of modern luxury. Inhale the crisp air, redolent with the scent of snow-laden pines as you step into this idyllic haven. Hokkaido's renowned powdery slopes are laid out before you like a pristine, white carpet, inviting discovery.
Winter sports enthusiasts will find the resort an absolute delight with its unique ski-in/ski-out convenience. This, coupled with a meticulous offering of professional ski and snowboarding instructions, makes it a compelling choice for those seeking to conquer the slopes. The resort sprawls over two peaks, ensuring 21kms of piste that accommodate all levels of skiers and snowboarders. You'd find an ample blend of beginner-friendly slopes and more challenging routes to satisfy thrill-seekers. Off-piste skiing and tree riding are allowed, amplifying the joy for advanced snow-sport aficionados.
Club Med Tomamu's cuisine serves as a journey through Japan's gourmet landscape. Taste the depth of locally brewed spirits, the freshness of the seafood, and the richness of premium Wagyu beef. Their specialty restaurant, Haku, charms with authentic Hokkaido specialties and fresh Yakiniku straight off the grill.
The resort's accommodation spans Club Rooms, Deluxe Rooms, and Suites, with each category meticulously designed to cater to different guests' needs. While Club Rooms serve couples or small groups best with their elegant minimalism, Deluxe Rooms boast a lounge area fitting for families. For an experience dipped in luxury, the Suites serve up a generous lounge space, mountain views, and amenities like an espresso machine and room service for continental breakfast.
However, every rose has its thorn, and it's worth noting a few drawbacks that Club Med Tomamu Hokkaido presents. For one, the resort's remote location may prove a deterrent for guests who enjoy off-resort explorations. While the isolation enhances its charm for those seeking an uninterrupted snow vacation, city dwellers used to a hustle and bustle might find it a tad too quiet. Moreover, while the all-inclusive deal is generally attractive, some activities and services do incur an additional cost, which might not sit well with guests expecting a full pre-paid experience.
In comparison, its competitor, the Green Leaf Niseko Village, a YTL Hotel, located in Hokkaido's Niseko, another world-renowned ski destination, offers a more vibrant local scene. However, it doesn't match Club Med Tomamu's impressive indoor wave pool and lacks the latter's reputation for child-friendly amenities.
For a traveler seeking seclusion, snow, and splendid service, Club Med Tomamu Hokkaido is, without a doubt, an exceptional choice. It's an opportunity to surrender to the serenity of the snow-capped mountains and immerse in the thrill of winter sports, all the while being pampered with the finest food and comfort. However, if local immersion and a lively neighborhood are part of your holiday plans, you might want to consider alternatives in bustling ski destinations like Niseko.
Find the best deal, compare prices, and read what other travelers have to say at Tripadvisor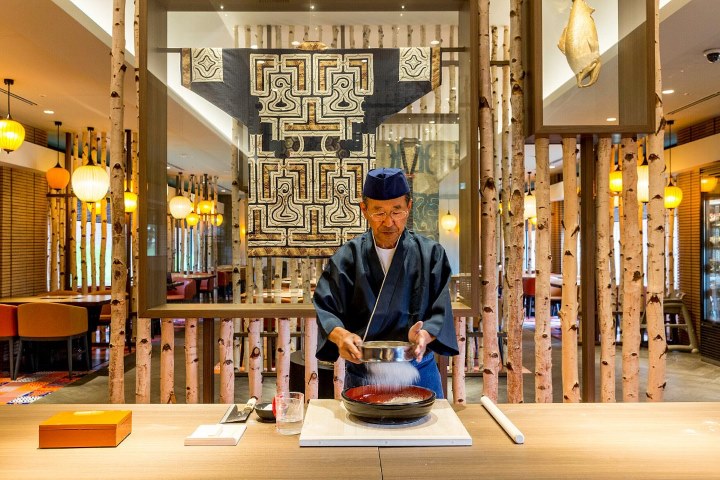 Review 
Club Med Tomamu - Hokkaido is indeed a gem nestled in Japan's picturesque northernmost island, Hokkaido. Renowned for its magnificent, powdery snow and exhilarating outdoor pursuits, Tomamu is a spectacular resort sprawled across 145 hectares of Tomamu Mountain.

As soon as we landed at Chitose Airport, the spirit of adventure was in the air. Just 1.5 hours away by road, Club Med Tomamu emerged as a winter wonderland offering a snow escape like no other. The resort facilities were exceptional and the average snowfall, I was told, was more than 10 meters per season.
As we entered our room - a luxurious suite in the Yubari Hotel - the sense of warmth and elegance was overwhelming. Featuring a lounge area, mountain views, an Espresso machine, a TV and DVD player, and daily refreshed mini bar, it was designed for comfort and convenience.
At Club Med, meals are a culinary journey that goes beyond just good food. At the main restaurant, Itara, we were treated to a delightful mix of international and fresh Japanese cuisine, while Haku, a specialty restaurant, offered sizzling Yakiniku fresh off the grill and authentic Hokkaido specialties. Unkai, the resort's bar, provided us with magnificent mountain views, great music and a cozy fireplace to unwind.
Activities at the resort catered to all ages and preferences. Our days were packed with snow sledding, snow trekking, ice fishing, and even a visit to the ice village with its unique ice slides. Club Med Tomamu is ideal for winter sports enthusiasts and beginners alike, with ski-in/ski-out convenience and professional group lessons included in the package. For the more adventurous, there was the option of cat skiing and tree riding.
The resort's location couldn't have been better, right by Mina-Mina Beach, Japan's largest indoor wave pool. Evenings were spent visiting Unkai, the vibrant bar at the resort, enjoying the music, the ambiance and the intoxicating array of beverages.
Club Med Tomamu didn't just provide a destination to discover, it was an experience, an adventure, a thrilling journey that combined comfort, entertainment, and world-class cuisine. No matter how high your expectations, Club Med Tomamu - Hokkaido is a place where they are likely to be surpassed. This all-inclusive resort is indeed a slice of winter paradise!
Club Med Sahoro Hokkaido
Club Med Sahoro Hokkaido: Where Ski Dreams Meet Luxury (9/10)
Club Med Sahoro Hokkaido, an epitome of all-inclusive ski luxury, redefines the perfect ski vacation. Located in the enchanting landscapes of Hokkaido, the resort pairs world-class skiing with opulent amenities. You'll find ski-in/ski-out convenience, professional ski instruction, an indoor pool, and a spa.

The cuisine, a vibrant blend of Japanese and international delicacies, ensures culinary variety. But those seeking a more immersive cultural experience might find the global brand approach slightly diluting the authentic Japanese feel.
Find the best deal, compare prices, and read what other travelers have to say at Tripadvisor
Hoshino Resorts Tomamu
Hoshino Resorts Tomamu: Snowy Adventure in a Scenic Wonderland (9/10)
Hoshino Resorts Tomamu in Shimukappu village, a short drive from New Chitose Airport, is a sprawling winter utopia. Boasting diverse terrain suitable for all ski levels, it promises memorable snowy adventures.
All-inclusive packages cover accommodation, meals, lift passes, and access to the ethereal Ice Village. However, English-speaking instructors are limited, and the resort's size may seem overwhelming to some visitors seeking a quieter experience.
Find the best deal, compare prices, and read what other travelers have to say at Tripadvisor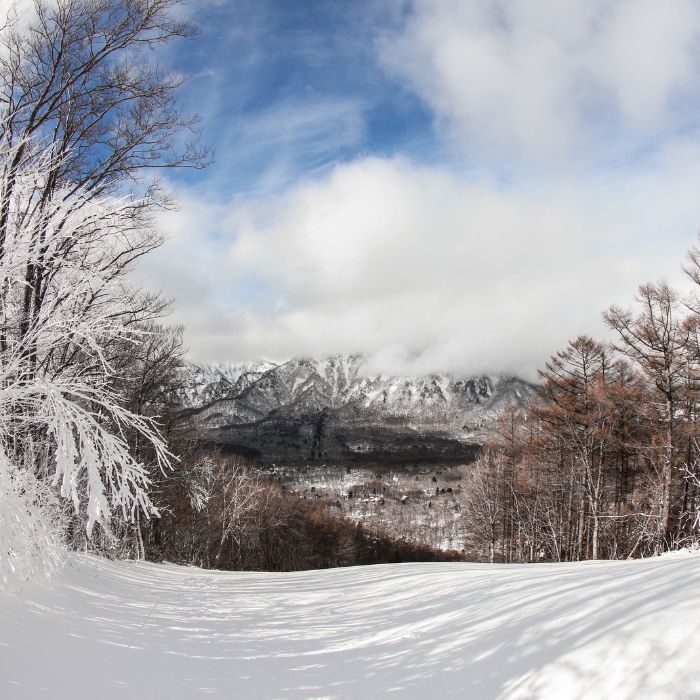 Snowiest Mountains in Japan
Appi Kogen Ski Resort
Appi Kogen Ski Resort: A Mountainous Haven in Honshu (8.5/10)

Appi Kogen, in the Iwate Prefecture of Honshu, stands as a beacon of skiing excellence. Renowned for its long, well-groomed runs, and consistent, quality snow, it's a snow lover's paradise.
The all-inclusive resort offers a multitude of dining options, hot spring baths, and a fitness center. However, the resort's focus is primarily on the skiing experience, so off-piste activities may seem limited for non-skiers.
Find the best deal, compare prices, and read what other travelers have to say at Tripadvisor
Lotte Arai Resort
Lotte Arai Resort: A Hidden Gem in Niigata (8/10)
Tucked in the snowy embrace of Niigata Prefecture, Lotte Arai Resort is an underrated gem. Besides extensive slopes, the resort offers tubing, a zip line, and an indoor pool, ensuring fun for the entire family.
While its all-inclusive packages offer convenience, the resort's remote location and limited dining options might deter those seeking more local experiences.
Winter Whispers in Japan
Each all-inclusive ski resort in Japan has its distinctive charm and attractions, ensuring every winter holiday is unique. Whether you're carving your first tracks or conquering challenging runs, these resorts guarantee a sublime mix of exhilaration and comfort. Japan's ski resorts don't just promise snow; they promise an unforgettable snow-laden adventure that's one for the books.
Find the best deal, compare prices, and read what other travelers have to say at Tripadvisor
Large Ski Resort in Japan
Some of the top all-inclusive ski resorts in Japan include Rusutsu Resort in Hokkaido, Hakuba Happo-One Winter Resort in Nagano, and Niseko United Resort in Hokkaido. These resorts offer inclusive packages of lodging, meals, ski lessons, and lift passes.
Yes, many all-inclusive ski resorts in Japan include ski lessons in their packages. Both group and private lessons are typically offered, though the exact inclusions can vary by resort. Always check the details of the package before booking.
Along with ski-related amenities, these resorts usually offer other facilities such as indoor and outdoor hot springs (onsen), fitness centers, spas, restaurants, bars, kids' clubs, and shuttle services. Some resorts may also provide equipment rental as part of their packages.
This depends on the specific resort and package. Some resorts do include ski equipment rental (skis, boots, poles, helmets), while others may offer it for an additional fee. Always check what's included in your package.
Yes, many resorts offer a variety of winter activities beyond skiing, such as snowboarding, snowshoeing, tubing, and snowmobiling. Some resorts also organize cultural activities and entertainment programs.
Absolutely. Many of these resorts have slopes and lessons suitable for all levels, from beginners to advanced skiers. They also often have English-speaking instructors.
Yes, many all-inclusive ski resorts in Japan cater to families. They offer family rooms, child-friendly meals, kids' clubs, and ski lessons for children. Some resorts even have daycare centers.
The best time for skiing in Japan is typically from December to early April, depending on the location and yearly snowfall. The most snowfall usually occurs in January and February.
Most all-inclusive ski resorts in Japan offer a mix of Western and Japanese cuisine. You can expect buffet-style meals, gourmet dining experiences, and specialty restaurants featuring local Japanese dishes.
Given the popularity of skiing in Japan, it's recommended to book your all-inclusive ski resort package in advance, especially for trips during peak ski season (December to February).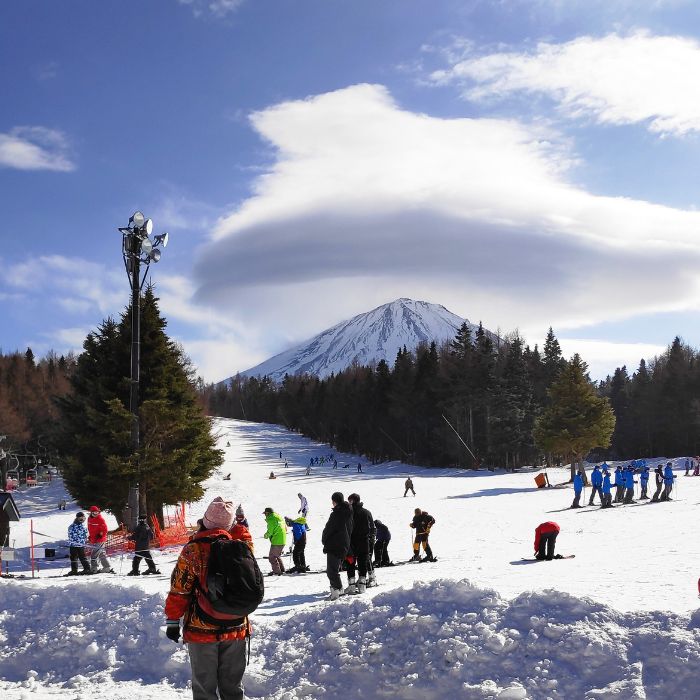 Family Ski Resort in Japan
💼 We cherish our independence! ✈️ Our travel recommendations are carefully researched, bias-free, and powered by human expertise by April and Ricky of LRB (we have personally researched and travelled to many of these destinations and researched others thoroughly through first-hand accounts). 🌍✨
We try to keep everything up to date, but please always do your own research and contact us if you know any issues for us to help others as best we can as a small but professionally focused team! 🧐📚⚠️