Japan's Top Onsen Resorts
Top Onsen Resorts in Japan
Japan's hot spring, or onsen, culture is a cherished tradition, dating back to ancient times. The healing waters, stunning sceneries, and tranquil ambience make a visit to an onsen resort an essential Japanese experience. Here are some of the country's most revered onsen resorts.
See also the best traditional ryokan and hot springs in Japan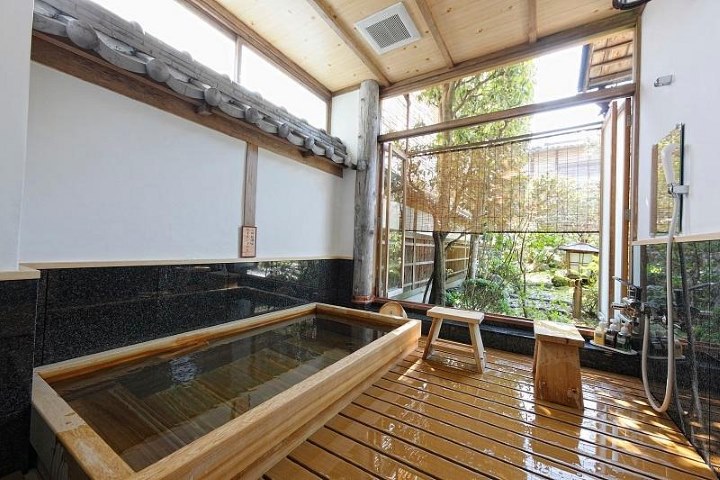 Arashiyama Benkei
Arashiyama Benkei
Arashiyama Benkei - Best Ryokan in Kyoto Japan
Amid Japan's illustrious sightseeing spot, Arashiyama, stands Arashiyama Benkei, a quaint ryokan constructed in 1969, suffused with the architectural essence of traditional tea houses, and cradled by the tranquil murmurings of the Oi River. It invites guests into an embrace of elegance, comfort, and relaxation that magnifies the allure of each season – spring's cherry blossoms, summer's cormorant fishing, autumn's vibrant maples, and winter's gentle snowfall. The ryokan's ten unique rooms, adorned in an authentic Japanese style, bestow stunning vistas of the Arashiyama mountains or the lush gardens, ensuring a peaceful stay cocooned in the calm of Kyoto's natural artistry.
The onsen, with a pH of 8.3, promises a therapeutic immersion that revitalizes the weary and beautifies the skin. Gender-separated indoor and open-air baths cater to guests seeking a communal hot spring experience, while those yearning for solitude can reserve a secluded outdoor bathtub.

Arashiyama Benkei's culinary prowess lies in its traditional multi-course kaiseki fare, a gastronomic canvas painted with seasonal ingredients from Kyoto and beyond, crafted with care to satiate varied palates while revering Kyoto's culinary heritage. For those who seek a brief sojourn, day trips that couple a delectable meal with a soothing bath are also an option.
Situated in a shopping district, in proximity to the riverwalk, the ryokan caters to those seeking retail therapy or a riverside stroll. Furthermore, Arashiyama Monkey Park Iwatayama, Nijō Castle, and Toei Kyoto Studio Park, amongst other local attractions, sit close by, promising an array of explorative options.
Arashiyama Benkei, a 4-star ryokan, boasts a myriad of amenities. Among them, an indoor mineral hot spring, 20 on-site restaurants, free in-room WiFi, a free local area shuttle, and an electric car charging station, just to name a few. Visitors commend the ryokan's quietude, the accommodating staff, and the convenience of modern comforts such as air conditioning, free WiFi, safes, and bidet-equipped toilets.
While Arashiyama Benkei emanates the serene charm of Japanese heritage and tradition, it may not cater to guests seeking a more cosmopolitan stay or those who prefer the dynamism of city life. Yet, for those captivated by the tranquility of Arashiyama's landscapes, the ryokan's meld of luxury and comfort beckons an immersive, unforgettable stay.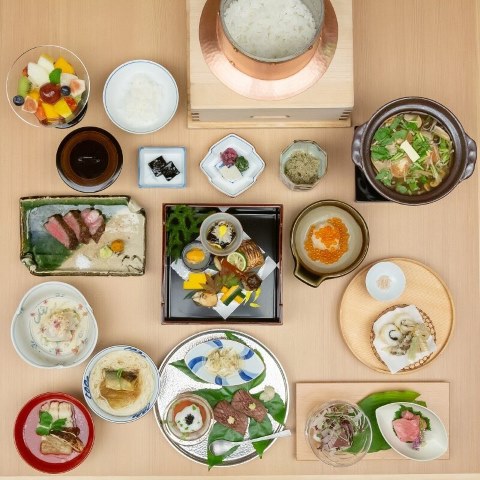 Score: 9/10
Alternative Option: For those desiring a more city-oriented experience, the Ritz-Carlton, Kyoto, located in the heart of Kyoto city, combines luxury, contemporary comforts, and stunning views of the Kamogawa river and the Higashiyama Mountains. It offers an alternate, yet equally elegant, luxury stay.
See the Best Ryokan's in Japan Review
Find the best deal, compare prices, and read what other travelers have to say at Tripadvisor
Best Onsens in Japan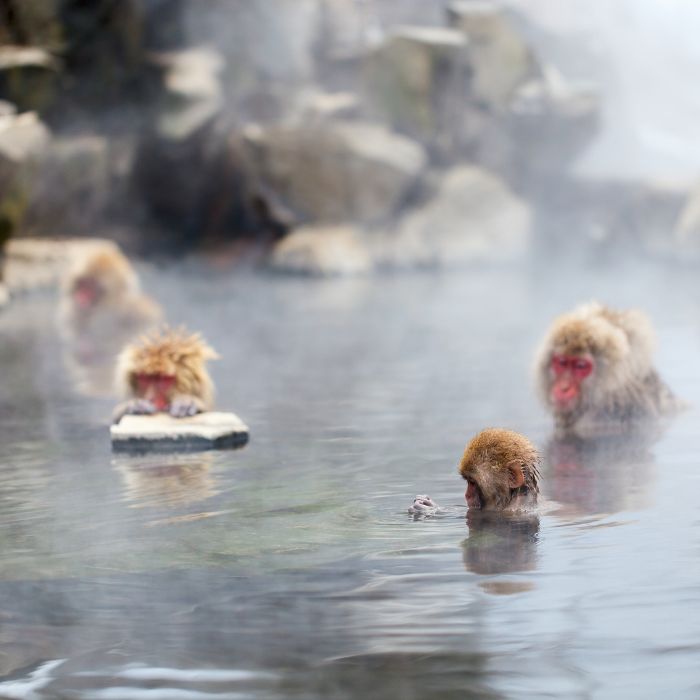 Soothe Your Senses: Japan's Top Onsen Resorts
Hakone Highland Hotel (Hakone): A great fit for travelers seeking a tranquil retreat with lush natural surroundings and calming onsen baths.
Hotel de Yama (Hakone): Perfect for nature lovers, offering beautiful seasonal views and relaxing hot springs.
Lavista Fuji Kawaguchiko (Fuji Five Lakes): Ideal for travelers wanting to combine an onsen experience with magnificent views of Mount Fuji.
Takayama Green Hotel (Takayama): This hotel is suited to those interested in exploring the historic town of Takayama and retreating to a soothing onsen afterward.
Dormy Inn Nagano (Nagano): Perfect for travelers who want to explore the city of Nagano and relax in a centrally located onsen hotel.
Noboribetsu Grand Hotel (Noboribetsu): Ideal for those seeking a comprehensive onsen experience in Hokkaido's most famous hot spring town.
Hotel New Century (Saga): A great choice for travelers who want to experience the healing properties of Ureshino's hot springs, known for their skin-beautifying effects.
Fujiya Hotel (Hakone): Perfect for travelers seeking a taste of Japan's historic onsen culture, this hotel has been welcoming guests since the 1870s.
Kiki Shiretoko Natural Resort (Shiretoko): Suited for nature lovers who want to enjoy Shiretoko's UNESCO-recognized wilderness alongside calming onsen baths.
Yumoto Fujiya Hotel (Hakone): Ideal for those seeking a traditional onsen hotel in Hakone, one of Japan's most famous hot spring areas.
Top 100 Onsen Ryokan in Japan: Find the best deal, compare prices, and read what other travelers have to say at Tripadvisor

Hakone Area Onsens
Hakone Onsen is a celebrated hot spring destination near Tokyo, nestled amidst lush mountains and serene lakes. Numerous ryokans here offer private onsens with enchanting views of the surrounding nature.
Hakone's accessibility and multi-faceted attractions make it a popular choice. However, this can result in a slightly less tranquil experience during peak travel seasons.

Hakone Onsen, Kanagawa Prefecture (9/10)
Hakone Area: Hakone is known for its stunning views of Mount Fuji and has a rich hot spring culture.
Hyatt Regency Hakone Resort and Spa
Hakone Highland Hotel
Hotel de Yama
Fujiya Hotel
Yumoto Fujiya Hotel
Hyatt Regency Hakone Resort and Spa
Hyatt Regency Hakone Resort And Spa - Top Hakone Area Spa Resort
Hyatt Regency Hakone Resort and Spa is a serene refuge nestled in the stunning landscape of Gora, Hakone-machi, Kanagawa Prefecture, one of Japan's leading hot spring resorts. It provides a seamless blend of traditional Japanese aesthetics and western comfort in its spacious rooms. What truly makes the experience unique is the warm hospitality, which resonates the feeling of being home, and a diverse range of amenities that enhance the level of relaxation.
Each of the 80 rooms, with a minimum area of 56 square meters, provides a comfortable and functional space for guests. The resort also features Japanese-Western-style tatami rooms and the unique "Dog-Friendly Room", a haven for pet parents traveling with their canine companions.
The resort's dining options deserve a special mention. With Western cuisine that highlights the intrinsic flavors of ingredients, a Sushi restaurant showcasing fresh seafood, and a comfortable lounge with a fireplace, the culinary experiences at the resort cater to every palette. The "Private Dining Room" is a thoughtful touch for those who prefer a more private and exclusive dining experience.
The spa at the resort, Spa IZUMI, uses naturopathy to offer authentic treatments, complemented by relaxing hot spring dips in a serene environment. The resort also facilitates offsite meetings, providing a refreshing change of environment from the hustle and bustle of city life.
The commitment to safety and cleanliness is evident in their procedures, maintaining high levels of hygiene for the safety and wellbeing of guests. A slew of amenities including free internet access, parking, electric vehicle charging stations, on-site restaurant, room service, pet-friendly options, digital check-in, business services, laundry, and concierge make the stay at Hyatt Regency Hakone Resort and Spa truly comfortable.
Located within an hour and a half from central Tokyo, this resort not only offers a relaxing escape but also presents a unique opportunity to explore the scenic beauty of Hakone. From views of Mount Fuji to the vibrantly colored flora, Hakone provides a splendid backdrop for a rejuvenating vacation.
In essence, Hyatt Regency Hakone Resort and Spa curates a luxury experience, underlined by a warm, welcoming ambiance and an array of amenities, making it an excellent choice for travelers visiting Hakone-machi.
Find the best deal, compare prices, and read what other travelers have to say at Tripadvisor
Lush Natural Settings: These onsens are located in areas of great natural beauty, perfect for travelers looking to relax and rejuvenate in peaceful surroundings.

The Lake View Toya Nonokaze Resort
Mizno Hotel
Hoshino Resorts Oirase Keiryu Hotel
Kiki Shiretoko Natural Resort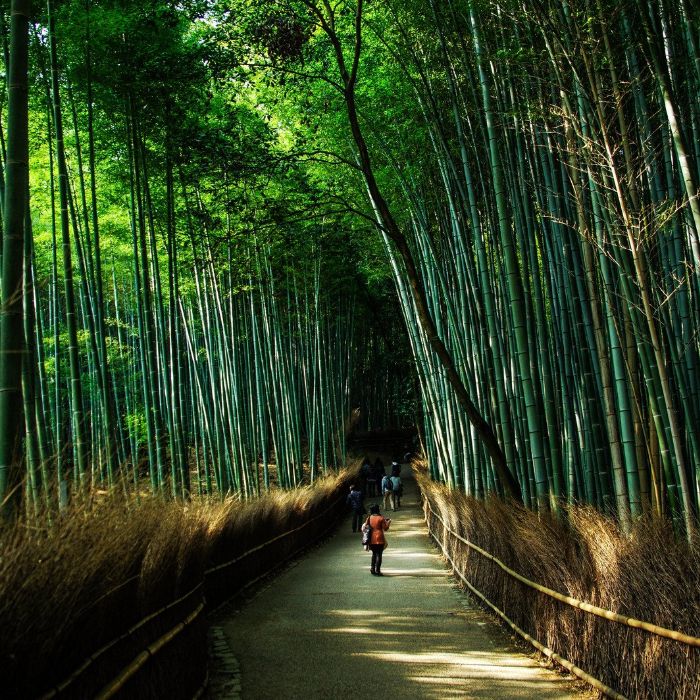 Historic/Cultural Experiences: These onsens are located in historic towns or areas rich in traditional Japanese culture.

Takinoya
Asaya
Shuhokaku Kogetsu
Takayama Green Hotel
Urban Convenience: These onsens are situated in urban settings, offering both the hustle and bustle of the city and the relaxation of a hot spring bath.

Dormy Inn Premium Namba
Super Hotel Lohas JR Nara Eki
Dormy Inn Sapporo Annex
Dormy Inn Nagano
Luxury Resorts: These are high-end onsens, offering a range of amenities and services for a more luxurious stay.

SHIROYAMA HOTEL kagoshima
Suginoi Hotel
Hotel Monterey Okinawa Spa & Resort
Amane Resort Seikai
Fuji View Hotel
Ryukyu Onsen Senagajima Hotel
Izu-Imaihama Tokyu Hotel
Unique Onsen Experiences: These onsens offer unique features or attractions that set them apart.
Natural Hot Springs Toyama Tsurugi no Yu Onyado Nono
Kinsuikan
Tokachigawa Onsen Daiichi Hotel Hoshutei Toyotei
Lavista Fuji Kawaguchiko
Noboribetsu Grand Hotel
Hotel New Century
Top 100 Onsen Ryokan in Japan: Find the best deal, compare prices, and read what other travelers have to say at Tripadvisor
Kinosaki Onsens
Hyogo Prefecture (9.5/10)

Kinosaki Onsen is a charming hot spring town lined with traditional ryokans (inns) and bathhouses. Seven public onsens are scattered across the town, each offering distinct qualities, from open-air rock pools to wooden baths.
A stroll along the willow-lined canal, wearing a yukata (casual summer kimono), is an enchanting experience. Although sometimes crowded, Kinosaki offers an immersive journey into Japan's age-old onsen culture.

Top 100 Onsen Ryokan in Japan: Find the best deal, compare prices, and read what other travelers have to say at Tripadvisor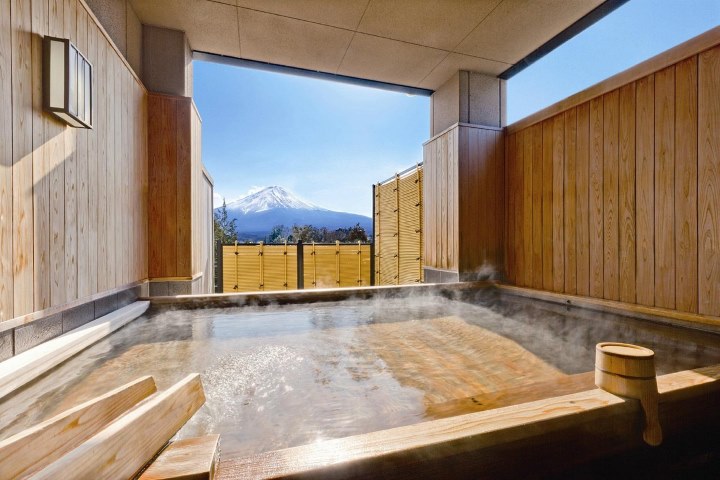 Wakakusa
Beppu Onsens
Beppu Onsen, Oita Prefecture (8/10)
Beppu Onsen, on the island of Kyushu, is one of Japan's most famous hot spring resorts. With the city's "Hells of Beppu" - eight hot springs for viewing rather than bathing - it offers a unique perspective on geothermal activity.
The city is also home to a multitude of onsen resorts and ryokans that offer a variety of bathing experiences, from mud to sand baths. However, the urban setting of Beppu might detract slightly from the overall tranquil onsen resort experience.
Find the best deal, compare prices, and read what other travelers have to say at Tripadvisor
Whether it's the nostalgic charm of Kinosaki, the convenience and diversity of Hakone, the calm of Gero, or the variety of Beppu, each of these onsen resorts offers a unique window into the healing heart of Japan. A soak in their restorative waters, set against backdrops of picturesque landscapes, is a transformative journey into relaxation, rejuvenation, and a profound cultural tradition.
An onsen resort is a hotel or inn that is built around or near a natural hot spring, or "onsen" in Japanese. These resorts often have indoor and outdoor bathing facilities that use the naturally heated mineral water from the hot springs. Onsen resorts typically offer various services such as meals, lodging, and other amenities.
Traditionally, onsens are enjoyed naked, without any bathing suits. However, some onsens may provide a small modesty towel that you can use while walking around but it's not to be used in the water. Recently, a few onsens have started to allow bathing suits, but they are the exception rather than the rule.
Many onsens in Japan have a strict no-tattoo policy due to associations with the Yakuza, the Japanese mafia. However, this is changing, and some onsens are becoming more accommodating towards tattoos, especially for foreign visitors. It's always best to check the policy of the specific onsen resort before visiting.
Most traditional onsens are separated by gender. However, some resorts offer "kazoku-buro" or family baths, where family members or couples can enjoy the onsen together in private.
There are a few key rules for using an onsen: always wash thoroughly before entering the onsen, do not put your towel in the water, keep your hair out of the water, do not swim or play in the onsen, and be mindful of the noise level to maintain the peaceful atmosphere.
Children are typically allowed in onsens, but supervision is required to ensure they follow the rules. Pregnant women can also use onsens, but it's best to check with a doctor first, particularly concerning water temperature and length of bathing time.
Many onsen resorts offer "day-use" packages, where you can use the onsen facilities without staying overnight. Prices and availability vary, so it's best to check with the specific resort.
Most onsen resorts provide basic toiletries such as shampoo, conditioner, and soap. They also usually provide towels, but some might charge a small fee. It's best to check the specific policies of the resort beforehand.
Absolutely. Many onsen resorts are used to hosting foreign visitors and may have English signage or staff who speak English. However, it's always good to learn a few basic Japanese phrases and understand onsen etiquette before visiting.
Share Your All-Inclusive Adventures and Questions! 🌴 Have a memorable experience from a luxury all-inclusive vacation? We'd love to hear it at Luxury Resort Bliss. We're on the lookout for top-quality, insightful tales that'll inspire our community. Dive in and be a part of our sun-soaked stories! 🌊🍹✨
The story is a fictionalized account founded on travel expertise, research, and experience. Always refer to recent guest reviews and perform due diligence before booking.
💼 We cherish our independence! ✈️ Our travel recommendations are carefully researched, bias-free, and powered by human expertise by April and Ricky of LRB (we have personally researched and travelled to many of these destinations and researched others thoroughly through first-hand accounts). We also have put in the hard miles, and Ricky has worked for decades for resort and hotel chains  Hyatt, Hilton, Shangri-La and Radisson before starting Luxury Resort Bliss in 2007. 🌍✨ Unlike some other resort review websites we are concerned on the guest experience rather than mere corporate interest.