Adults All-inclusive Lake Austin Spa Resort Review
adults all-inclusive lake austin spa resort review
Nestled in the heart of the Texas Hill Country, on a serene 19-acre lakeside property, Lake Austin Spa Resort offers a unique oasis where wellness and relaxation intertwine. 
Adult's Only All-Inclusive Lake Austin Spa Resort (with packages only)
Just as dawn was painting the Texas sky with hues of tangerine and cotton candy pink, I found myself in a quaint wooden boat, gently bobbing on the serene waters of Lake Austin. All was quiet, save for the occasional splash as fish kissed the water's surface, or the call of a distant bird beginning its morning song. This was my welcome to the Lake Austin Spa Resort, my sanctuary for the next few days, and the gentle sigh of the wind seemed to whisper - this is where your adventure begins, Sarah.
Also see the Best Adults-Only All-Inclusive Resorts In The United States.
As a a welness travel writer with an adventurous soul, I always craved new experiences, new stories. I didn't just want to visit a place; I wanted to live it. And there, amongst the lush, green Texas Hill Country, cocooned in the restful, renewing ambiance of the Lake Austin Spa Resort, I knew I was about to write a chapter of my life that would be as enriching as it was refreshing.

This resort is not your ordinary vacation spot. It's a place of transformation, of healing, and of absolute tranquility, tailor-made for the individual who seeks serenity and wellness over city bustle and touristy clichés. In short, it's for those who yearn for a respite, a pause from the cacophony of life.
On my first day, I indulged in the spa's signature treatment, a holistic combination of aromatic herbs, all homegrown in the resort's organic garden. As the skilled masseuse kneaded my tensions away, I could feel my urbanite worries seeping out, replaced by an ethereal calm.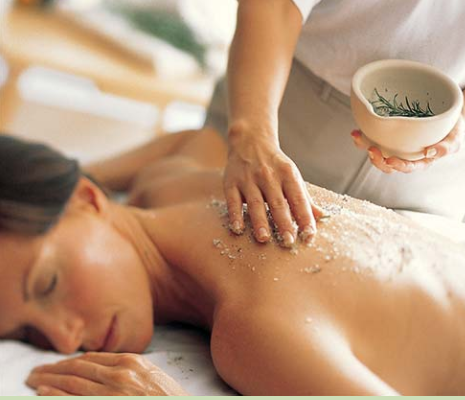 Meal times were a gastronomic delight, where local farm-to-table produce met creative culinary artistry. I found a new appreciation for food as not just a means of sustenance, but as an integral part of overall wellness. Every dish, every morsel was thoughtful, intentional, and absolutely delicious.

With each new day, I discovered a plethora of activities to feed my adventurous spirit. From paddleboard yoga on the sparkling lake to soul-stirring guided meditation sessions, the resort's offerings were a perfect blend of modern wellness practices and age-old therapeutic traditions.
One of my favorite experiences was an impromptu paddleboarding adventure. Just as the sun began to dip below the horizon, painting the sky with strokes of magenta and gold, I paddled out to the middle of the lake. It was an exhilarating blend of serenity and adventure as I watched the sun set on another enriching day.
For the workaholics, the Lake Austin Spa Resort is perhaps not the ideal choice. Cellphones are frowned upon, and there's no business center to speak of. Instead, you'll find tranquil common areas for quiet contemplation and cozy libraries for leisurely afternoons. However, if you're looking for a place to switch off, unplug, and reset, you couldn't find a better haven.
Likewise, if you're traveling with children, this adults-only sanctuary might not suit your needs. For a family-friendly alternative, consider resorts like the Hyatt Regency Lost Pines Resort & Spa, which offers activities for all ages.
As I bid farewell to the Lake Austin Spa Resort, I felt a pang of bittersweet sadness. But I also felt rejuvenated, more in tune with myself and the world around me. This was not a trip, but an experience, a story for my soul.
And as I sat on my return flight, penning down my experiences, I realized that the Lake Austin Spa Resort was not just a destination, it was a journey within. One that I'd gladly embark on again, and one that I highly recommend for all who seek the nourishment of body, mind, and soul. For every traveler
Find the best deal, compare prices, and read what other travelers have to say at Tripadvisor
Lake Austin Spa Resort Review
Pros, cons, features, and scores of the Lake Austin Spa Resort based on personal experiences:Lake Austin Spa Resort
Pros:
Holistic Wellness Focus: The resort's emphasis on mental, physical, and spiritual wellness provides a unique, enriching experience.
Quality of Amenities: The world-class spa, top-notch fitness facilities, and diverse activities offer something for everyone.
Excellent Cuisine: Their farm-to-table approach ensures fresh, nutritious, and delicious meals.
Peaceful Location: Nestled in the heart of Texas Hill Country, it offers tranquility and beautiful views.
All-Inclusive Package: The package takes care of everything from meals to activities, ensuring a hassle-free stay.
Intimate Atmosphere: The limited number of rooms guarantees an intimate, personal experience.
Cons:
Not Suitable for Business Travelers: Lack of business amenities like a business center and discouragement of cellphone usage makes it unsuitable for those needing to work.
Not Child-friendly: The resort does not allow children under 14, making it less suitable for families.
Cost: The all-inclusive experience might be on the pricier side for some travelers.
Features:
Spa: Over 100 therapeutic treatments and healing aquatic experiences.
Cuisine: Three organic, farm-to-table meals included daily, and rotating Michelin-star guest chefs.
Activities: Diverse range of activities, including water sports, yoga, meditation, hikes, and guest speakers.
Room Amenities: Comfortable rooms with separate HVAC units for better air quality and complimentary room service.
Scores (Out of 10):
Accommodation: 9.5
Food and Drink: 9.5
Spa and Wellness Facilities: 10
Activities and Entertainment: 9
Location: 9
Service: 9
Value for Money: 8.5
Overall Score: 9.2/10
Please note, these scores reflect my personal experience and opinion, and may vary based on individual preferences and expectations.
Spa Hotels in Texas on Expedia
Pick from 1501 Texas Resorts & Hotels with Spas with updated room rates, reviews, and availability. Most hotels are fully refundable.
Lake Austin Spa Resort All-Inclusive packages
Lake Austin Spa Resort offers an all-inclusive package for its guests that is designed to provide an immersive wellness and relaxation experience. Here's what the package typically includes:
1. Luxurious Accommodations: Each guest is provided with a comfortable room or suite, each with a separate HVAC unit for improved air quality and located on the secluded waters edge, offering stunning views of the serene lakefront acreage.
2. Gourmet Meals: The package includes three fresh, locally-sourced gourmet meals per day, along with snacks and complimentary room service. The cuisine is tailored to be healthy and nutritious, prepared using organic ingredients from the resort's own gardens and other local sources.
3. Wellness Activities: As part of the package, guests can take part in a variety of wellness activities such as daily hikes, group boat outings, yoga, meditation, and other fitness activities. Additionally, there are culinary and cocktail classes, art programs, and conversations on wellness topics.
4. Guest Speakers: The resort frequently invites guest speakers to share their knowledge and expertise. These speakers range from inspirational figures, artists, musicians, to celebrity chefs.
5. Lake Activities: The package grants guests unlimited access to all lake activities and lake equipment like stand-up paddleboards, kayaks, hydro-bikes, and more.
6. Spa Facility Access: Guests have unrestricted access to the resort's impressive 25,000 square-foot LakeHouse spa facility, including steam rooms, saunas, whirlpools, gardens, and relaxation areas.
7. Pools and Beach Area: The package provides access to two outdoor pools with poolside cabanas and an indoor heated lap pool, along with a lakeside beach area that features swings and hammocks for relaxation.
8. Other Inclusions: The package also includes special holiday events and activities, 24-hour access to fitness facilities, unlimited fresh smoothies and juices, complimentary teas, coffee, lemonade bar, parking, Wi-Fi, and more.
Keep in mind that the specific details of the packages can vary, and it's always a good idea to confirm the current offerings with the resort when you book.
Weekend Wellness Getaway
Whether you're looking for a quick escape from the hustle and bustle of the city, a romantic retreat, or simply a chance to reconnect with nature, Lake Austin Spa Resort is the perfect destination for a weekend getaway. Here's a snapshot of what your weekend could look like at this enchanting wellness haven:
Day 1 - Arrival & Unwinding
Arrive at the resort and allow the tranquil surroundings to wash away the city's fast pace. After checking into your luxurious accommodation, take some time to explore the resort. Enjoy a healthy, gourmet lunch, followed by an afternoon at the LakeHouse Spa, where you can pamper yourself with a rejuvenating treatment that uses homegrown herbs. Cap off the day with a sumptuous farm-to-table dinner, accompanied by serene views of the lake.
Day 2 - Activities & Exploration
Start your day with a yoga class or a guided meditation session, followed by a hearty, nutritious breakfast. Post breakfast, join a group boat outing or choose a watersport to try from the plethora of options available, including paddleboarding, hydro-biking, or kayaking. After lunch, join a guest speaker session or participate in a culinary or cocktail class to learn a new skill. Indulge in a relaxing massage at the spa in the late afternoon, before enjoying a sunset wine cruise on the lake. End your day with another delectable dinner.
Day 3 - Relaxation & Departure
For your final day, opt for an early morning hike to experience the surrounding Texas Hill Country's natural beauty. Post breakfast, spend your morning lounging by the poolside cabana, reading a book from the library, or simply soaking in the tranquility. After a light lunch, bid farewell to this serene oasis, leaving rejuvenated and refreshed.
Remember, the resort's all-inclusive package allows you the freedom to customize your experience according to your preferences. This schedule is merely a suggestion, and you can fill your days with the activities that suit your interests and mood. Whether you are seeking an adventurous weekend, a wellness retreat, or a quiet, introspective escape, Lake Austin Spa Resort can cater to your needs and desires.
The Verdict
A world-class destination spa that embraces its tranquil surroundings, it's the perfect haven for those seeking rest, renewal, and a healthy dose of adventure. Here, the healthy farm-to-table cuisine, diverse wellness activities, luxurious spa treatments, and cozy accommodations come together to create a distinctive escape. Experience an intimate sanctuary where stress evaporates and life's pace slows, allowing you to reconnect with your inner self, one breath at a time. Welcome to Lake Austin Spa Resort, your home for the journey to wellbeing.
Frequently Asked Questions (FAQs) about the Lake Austin Spa Resort:
The all-inclusive package includes luxurious accommodations, three gourmet meals daily, daily wellness activities (yoga, meditation, fitness activities), access to the LakeHouse Spa facility, lake activities and equipment, guest speakers and programs, and much more.
he Lake Austin Spa Resort maintains an adult atmosphere. As such, they do not allow children under the age of 14.
Yes, the resort offers pet-friendly services for canine companions. It's recommended to check with the resort about any specific pet policies or fees.
The resort is not ideally suited for business travelers, given its wellness and relaxation focus. There is no business center, and cellphones are actively discouraged in public areas.
The resort offers a wide range of wellness activities, including yoga, meditation, fitness classes, culinary and cocktail classes, daily hikes, group boat outings, and a variety of lake activities.
Access to the LakeHouse Spa facility is included in the package. However, specific spa treatments may not be included and could incur additional costs. It's recommended to confirm this with the resort at the time of booking.
Yes, complimentary Wi-Fi is included as part of the all-inclusive package.
The Lake Austin Spa Resort is just a 30-minute drive from downtown Austin, providing the perfect balance between secluded tranquility and access to city amenities.
The resort provides three organic, farm-to-table meals included daily with your overnight stay. The dining experience focuses on pleasure and nutrition, using locally sourced ingredients, with complimentary chef-led cooking classes and a rotating roster of Michelin-star guest chefs.
These questions cover a broad range of topics, but if you have any specific queries, it's always best to contact the resort directly for the most accurate information.
💼 We cherish our independence! ✈️ Our travel recommendations are carefully researched, bias-free, and powered by human expertise by April and Ricky of LRB (we have personally researched and travelled to many of these destinations and researched others thoroughly through first-hand accounts). 🌍✨
We try to keep everything up to date, but please always do your own research and contact us if you know any issues for us to help others as best we can as a small but professionally focused team! 🧐📚⚠️