Embracing Zen: Wellness Retreats in Japan
Wellness Retreats in Japan
Japan is a land where ancient traditions and modern comforts blend seamlessly, and nowhere is this more apparent than in its wellness retreats. From the hot springs of Hakone to the urban sophistication of Tokyo, each retreat offers a unique path to relaxation and rejuvenation. Let's explore two gems in the wellness world of Japan: Aman Tokyo and Gora Kadan.
See also:
Wellness Retreat in Japan
Aman Tokyo
Aman Tokyo: A Sanctuary in the Sky

Aman Tokyo, a tranquil sanctuary set amid the city's skyscrapers, is where the serene philosophy of Japan meets cosmopolitan finesse. This luxury hotel offers panoramic city views, and its wellness facilities are nothing short of spectacular.
Aman Spa, perched high above the city, is a serene space dedicated to relaxation and holistic therapies. The spa offers treatments that blend traditional Japanese techniques with modern methods for a unique wellness experience. A signature experience is the 'Aman Tokyo Ritual,' a soothing treatment using local botanicals that will leave you feeling relaxed and recharged.
Yoga and meditation sessions, as well as a fully equipped fitness center, help round out your wellness journey. The presence of an expansive swimming pool, a rarity in Tokyo hotels, adds an extra layer of luxury.
Find the best deal, compare prices, and read what other travelers have to say at Tripadvisor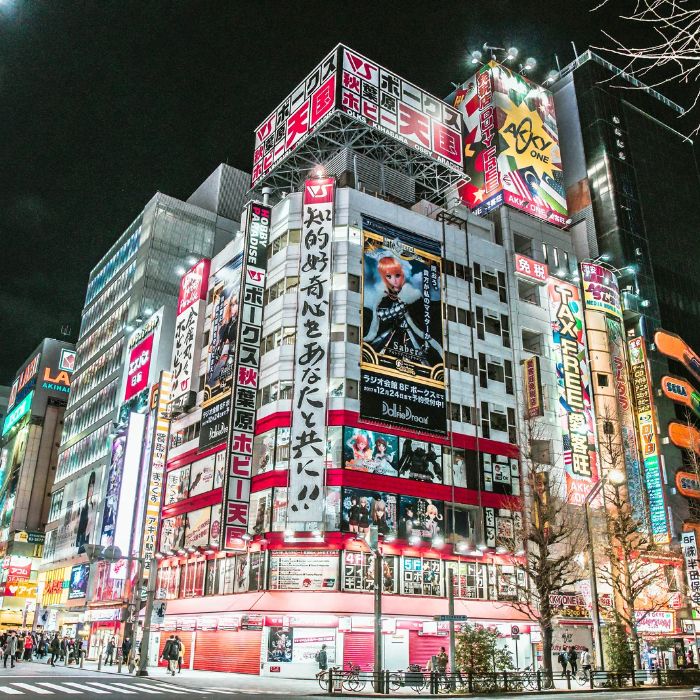 Tokyo City
You might also like to check out the Aman in Kyoto
Gora Kadan
Gora Kadan: An Immersive Ryokan Experience

Nestled in the tranquil setting of Hakone, Gora Kadan is a traditional ryokan that once served as a retreat for the Kanin-no-miya imperial family. Today, it stands as one of the finest examples of Japanese hospitality, offering guests an immersive experience of tranquility and relaxation.
At Gora Kadan, the wellness journey starts with its natural hot spring baths, both private and communal, allowing guests to relax their bodies and minds. The baths, rich in healing minerals, offer the perfect therapeutic soak after a day of sightseeing.
A visit to their spa will take your relaxation to another level. Choose from an extensive list of treatments like the 'Kadan Therapy,' a full body massage using aromatic oils, or the 'Hot Stone Beauty,' where warm stones are used to relieve tension.
In comparison to more Western-style wellness retreats, such as the Four Seasons Hotel Kyoto, both Aman Tokyo and Gora Kadan offer unique wellness experiences that are deeply rooted in Japanese traditions.
For wellness travelers, Japan is a country of endless discovery. Whether it's the modern luxury of Aman Tokyo or the traditional charm of Gora Kadan, these wellness retreats offer an escape from everyday life and a path towards peace and serenity.
Find the best deal, compare prices, and read what other travelers have to say at Tripadvisor
Scores:
Aman Tokyo: 9.4/10
Gora Kadan: 9.2/10
Alternative Retreat: For an alternative, consider the retreat Hoshinoya Karuizawa in Nagano, known for its eco-friendly approach to wellness and beautiful natural surroundings.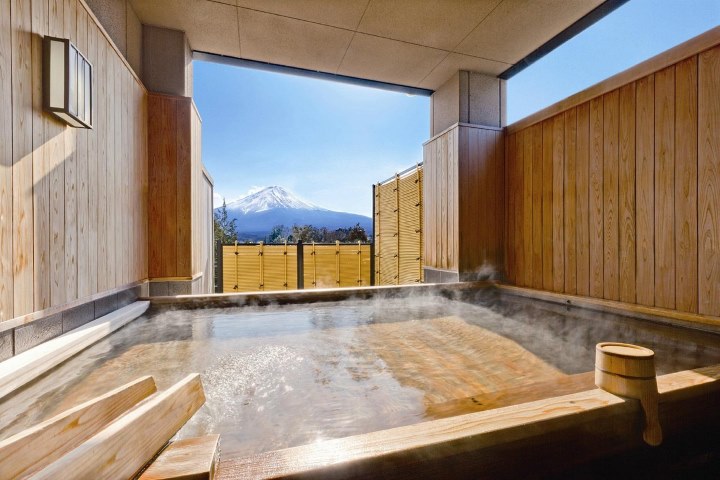 Wakakusa Mt Fuji Views Onsan
Top Wellness Retreats in Japan
Woman at a Wellness Retreat In Japan
Japan is a country known for its healing hot springs, tranquil gardens, and spiritual sanctuaries, making it a natural destination for wellness retreats. Here are the top wellness retreats in Japan:
Top 100 Onsen Ryokan in Japan: Find the best deal, compare prices, and read what other travelers have to say at Tripadvisor
Aman Tokyo, Tokyo - Located in the heart of bustling Tokyo, Aman Tokyo is a serene sanctuary offering a variety of wellness facilities, including a large indoor pool, a yoga and Pilates studio, and a wellness spa that uses traditional Japanese techniques.
Gora Kadan, Hakone - Once a retreat for the Kanin-no-miya imperial family, this ryokan offers traditional Japanese healing practices, hot spring baths, and gourmet kaiseki cuisine in the foothills of the iconic Mount Fuji.
Hoshinoya Karuizawa, Nagano - Known for its healing hot spring baths and beautiful natural surroundings, this retreat offers wellness activities such as yoga, forest bathing, and bird watching.
Beniya Mukayu, Ishikawa - Offering yoga classes, traditional tea ceremonies, private hot spring baths, and medicinal herb treatments, Beniya Mukayu provides a holistic wellness experience.
Yama no Chaya, Hakone - An exclusive ryokan nestled in the mountains, Yama no Chaya is famous for its open-air, hot spring baths with views of the beautiful Hakone mountains.
Nayuta Healing Stay, Okinawa - Focusing on mind and body rejuvenation, Nayuta offers wellness programs that include yoga, meditation, traditional Ryukyu cuisine, and stunning views of the East China Sea.
KAI Sengokuhara, Hakone - A boutique hot springs ryokan, KAI Sengokuhara offers unique wellness programs focused on art therapy, coupled with traditional onsen bathing.
Zaborin, Hokkaido - This luxury ryokan located in the tranquil forest of Hanazono offers private indoor and outdoor onsens in every suite, kaiseki cuisine, and stunning views of Mount Yotei.
Hyatt Regency, Hakone Resort and Spa, Hakone - Offering a blend of Western and Japanese wellness practices, this resort offers natural hot springs, spa treatments, and fine dining in a beautiful mountain setting.
Enso Ango, Kyoto - Japan's first dispersed hotel, Enso Ango consists of five Zen-inspired buildings in central Kyoto. It offers meditation, yoga, Zen garden tours, and other wellness activities.
Each of these retreats provides a unique and authentic Japanese wellness experience, ranging from hot springs bathing and traditional tea ceremonies to Zen meditation and yoga.
See also: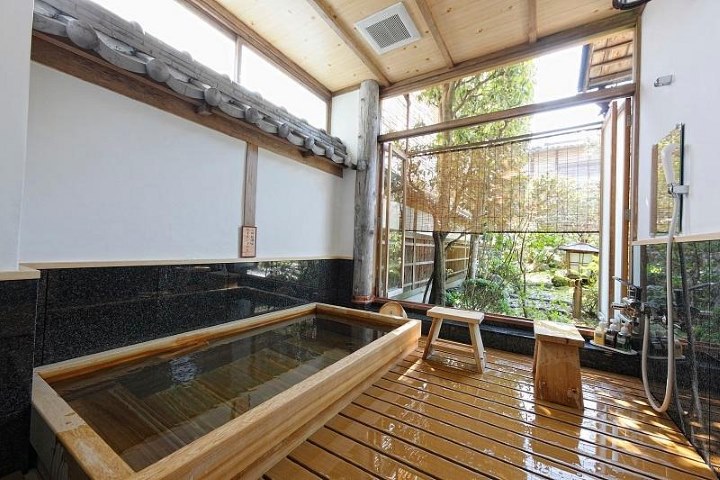 Arashiyama Benkei – See our top Onsen Retreats in Japan review
FAQ on wellness retreats in Japan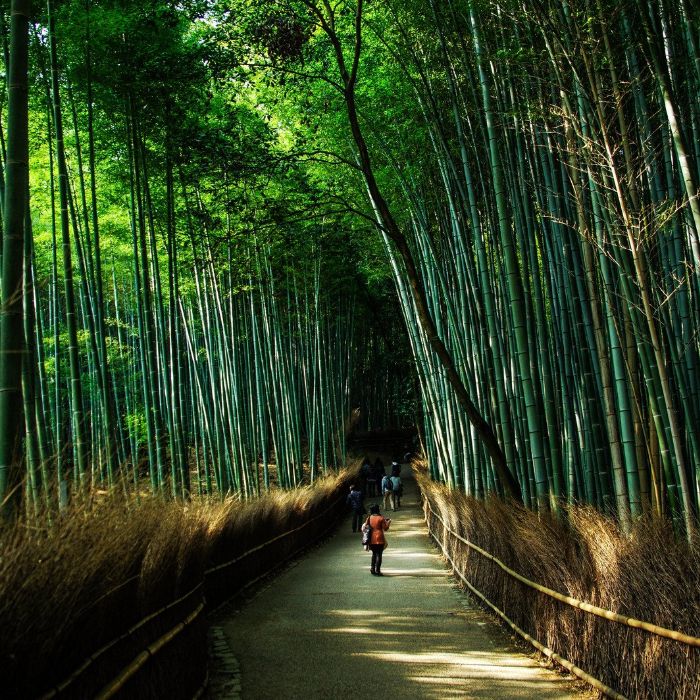 Bamboo Forest
Q: What are wellness retreats in Japan? A: Wellness retreats in Japan are immersive experiences focused on rejuvenation and holistic well-being. They combine traditional Japanese practices, such as onsens, meditation, and mindful activities, with modern wellness therapies to promote physical, mental, and spiritual wellness.
Q: What can I expect from a wellness retreat in Japan? A: Wellness retreats in Japan offer a range of activities like yoga, meditation, spa treatments, healthy cuisine, and nature excursions. You can expect serene surroundings, knowledgeable instructors, personalized wellness programs, and opportunities to learn about Japanese wellness traditions.
Q: Where are popular wellness retreat destinations in Japan? A: Some popular wellness retreat destinations in Japan include Kyoto, Hakone, Koyasan, and Okinawa. These locations offer peaceful settings, natural beauty, and a rich cultural heritage that complements the wellness experience.
Q: Are wellness retreats suitable for beginners? A: Yes, wellness retreats in Japan cater to individuals of all levels, including beginners. They provide guidance, support, and introductory classes for those new to practices like yoga or meditation. Retreats often focus on creating a welcoming and inclusive environment for all participants.
Q: How long do wellness retreats typically last? A: Wellness retreat durations can vary, ranging from a weekend getaway to multi-week programs. The duration depends on the retreat's focus and your personal preferences. Shorter retreats offer a quick rejuvenation, while longer ones provide a more immersive and transformative experience.
Q: Are wellness retreats in Japan expensive? A: The cost of wellness retreats in Japan varies depending on factors such as location, duration, accommodations, and inclusions. While some retreats can be pricey, there are also options available at different price points. Researching and comparing various retreats can help find options that suit your budget.
Cherry Blossom Season
Share Your All-Inclusive Adventures and Questions! 🌴 Have a memorable experience from a luxury all-inclusive vacation? We'd love to hear it at Luxury Resort Bliss. We're on the lookout for top-quality, insightful tales that'll inspire our community. Dive in and be a part of our sun-soaked stories! 🌊🍹✨
The story is a fictionalized account founded on travel expertise, research, and experience. Always refer to recent guest reviews and perform due diligence before booking.
💼 We cherish our independence! ✈️ Our travel recommendations are carefully researched, bias-free, and powered by human expertise by April and Ricky of LRB (we have personally researched and travelled to many of these destinations and researched others thoroughly through first-hand accounts). We also have put in the hard miles, and Ricky has worked for decades for resort and hotel chains  Hyatt, Hilton, Shangri-La and Radisson before starting Luxury Resort Bliss in 2007. 🌍✨ Unlike some other resort review websites we are concerned on the guest experience rather than mere corporate interest.