All-inclusive Resorts in Antalya Turkey
Antalya Turkey All-Inclusive Resorts

Antalya, Turkey's sun-kissed jewel on the dazzling Mediterranean coast, has captured the hearts of beach bums and holiday aficionados for ages. With its glistening shores and awe-inspiring Taurus Mountains, Antalya promises a serene escape from the mundane. But the true magic of this coastal wonderland lies in its enchanting all-inclusive resorts, where opulence and tranquility intertwine. So, slip on your favorite shades, and let's embark on a journey to uncover the irresistible allure of Antalya's all-inclusive resorts and vacation havens.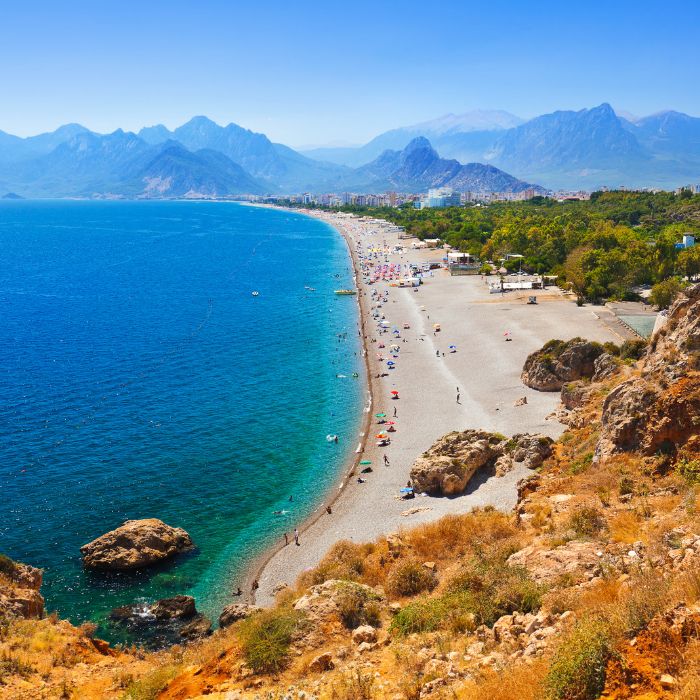 5-Star All Inclusive Resorts In Antalya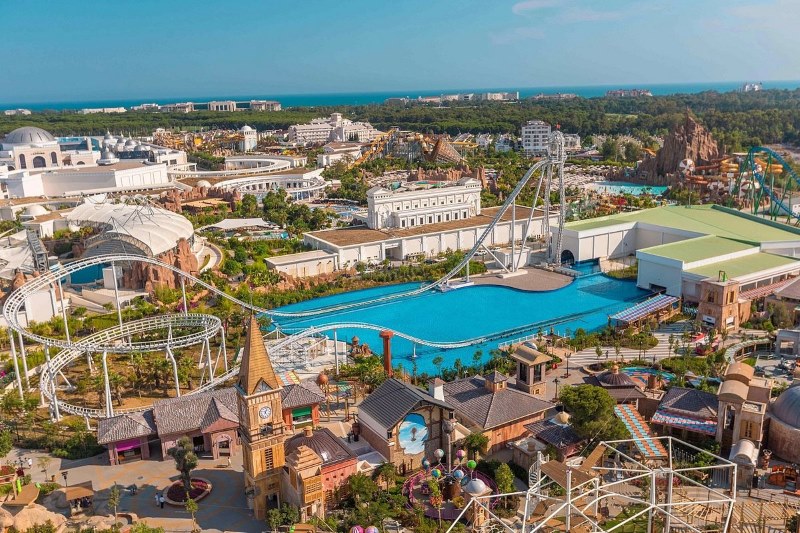 Land of Legends-Is also a Top Family Friendly all-inclusive resort
In this lively and adventurous vlog, Yusra shares her exciting trip to Antalya, Turkey, with her friend. They explore the world's longest aquarium, visit a shopping center, and enjoy some time at the beach. The duo embarks on a thrilling speedboat ride, getting soaked under a waterfall, before heading to Land of Legends, an amusement park. They grab a meal and some inexpensive Starbucks drinks before returning to their resort, tired but satisfied with their fun-filled day. Yusra's vlog showcases the beauty and excitement that Antalya has to offer, making it a must-watch for anyone considering a visit to this vibrant destination.
Before we get to our top Antalya Turkey All Inclusive Resort review here's a brief overview of each resort that meets the criteria of a five star all-inclusive resort on TripAdvisor and why you might choose it: 
Find the best deal, compare prices, and read what other travelers have to say at Tripadvisor on Antalya Turkey All Inclusive Resorts
Lara Barut Collection: This hotel is rated the top all-inclusive resort in Antalya with luxury amenities, amazing food, and friendly staff.
Concorde De Luxe Resort: A well-maintained property with fantastic amenities, classes, and helpful staff. 
Delphin Imperial Hotel: A hotel that boasts of every amenity possible, including a cake and sandwich shop, chocolate shop, cinema, bowling alley, and disco, in addition to spa facilities.
Limak Lara Deluxe Hotel & Resort: A hotel with amazing staff, clean rooms, and luxurious amenities that make it an excellent choice for an all-inclusive vacation.
Megasaray Westbeach Antalya: This hotel has an ultra-all-inclusive option that includes a great variety of food and drinks, and the staff are professional and helpful.
Titanic Deluxe Lara: The hotel has a beachfront location with an excellent all-inclusive drinks option and cabanas.
Porto Bello Hotel Resort & Spa: A beautiful hotel located in Antalya Konyaalti beach with comfortable rooms, a stunning sea view, and delectable food.
IC Hotels Green Palace: This hotel is luxurious with great amenities and high-quality food and drinks.
ASKA Lara Resort & Spa: A family-friendly resort with a fantastic range of food, drinks, and entertainment options.
Trendy Lara: The hotel has clean and modern rooms, excellent food, and a wide array of Turkish delicacies.
Swandor Hotels & Resorts - Topkapi Palace: This hotel has excellent amenities, including a patisserie, private beach, water park, and a wide range of bars and restaurants.
Delphin BE Grand Resort: The hotel offers a fantastic variety of food and a la carte restaurants, and it is close to the airport.
Sherwood Exclusive Lara: This hotel offers a comfortable and luxurious stay with helpful staff and excellent entertainment options.
See full reviews on our Turkey all-inclusive resorts reviews
When it comes to the benefits of vacationing at Antalya Turkey's all-inclusive 5-star resorts, there are several. First and foremost, the all-inclusive concept ensures that all your needs are taken care of, from meals and drinks to activities and entertainment. You can relax and enjoy your vacation without worrying about additional expenses or hidden costs. Additionally, these resorts provide top-notch amenities and services, including world-class spas, fine dining options, and luxurious accommodations, ensuring a truly indulgent experience.
A Luxurious Oasis at Lara Barut Collection: An Exceptional Resort Experience
A Luxurious Oasis at Lara Barut Antalya Turkey All InclusiveCollection: An Exceptional Resort Experience
Lara Barut is Nestled in the picturesque Lara neighborhood of Antalya, the Lara Barut Collection is a 5-star luxury resort that promises an unforgettable experience. With its private beach, convenient access to local attractions, and a host of world-class amenities, this resort is the perfect destination for travelers seeking both relaxation and adventure.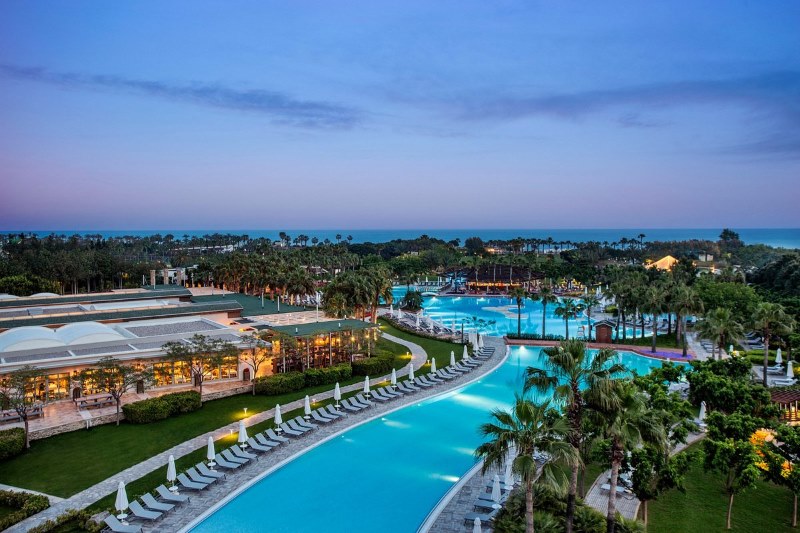 Location and Accessibility
The resort is situated near the Terra City Shopping Center, making it an ideal base for exploring the area. Within a short drive, you can reach the stunning Lara Beach, the vibrant Red and White club, and the upscale Antalium Premium Mall. The Antalya International Airport is just 21 minutes away, ensuring a hassle-free arrival and departure experience.
Accommodations and Facilities
Boasting 463 elegantly appointed rooms, the Lara Barut Collection offers 24-hour room service and an all-inclusive package that covers on-site food, beverages, and select alcoholic drinks. The resort's attention to detail and modern design ensure a comfortable and luxurious stay.
The Lara Barut Collection features three outdoor pools, an indoor pool, a waterslide, and a private beach complete with cabanas and sun loungers. For those who wish to stay active, there is an outdoor tennis court, a gym offering Pilates and aerobics classes, and opportunities for beach volleyball and archery. You can also take advantage of the resort's concierge services, billiards table, and evening entertainment options.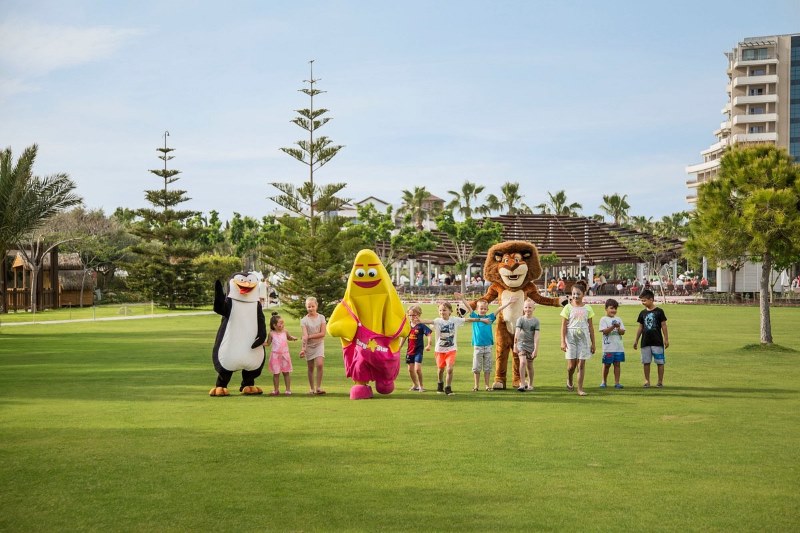 Lara Barut Antalya Turkey Kids Club
Dining and Nightlife

With eight on-site restaurants, the Lara Barut Collection offers an unparalleled gastronomic journey. Savor Turkish, Italian, Mediterranean, and Far Eastern cuisine at the various à la carte establishments, or indulge in the extensive buffet options at the main restaurant. Additionally, two snack restaurants and a patisserie with handmade delicacies cater to your every craving.
The resort also boasts seven bars, where you can enjoy approximately 200 types of premium drinks, including signature cocktails exclusive to Lara Barut Collection.
Spa and Wellness
Pamper yourself at the Tuva Eurasian Spa & Thalasso Center, which offers an array of rejuvenating treatments such as massages, body treatments, and manicures/pedicures. The serene ambiance of the spa will leave you feeling relaxed and revitalized.
Guest Reviews
Guests rave about the family-friendly amenities, the resort's prime beach location, and the helpful staff who ensure an exceptional experience for every visitor.
Final Thoughts
The Lara Barut Collection is a luxurious haven that seamlessly combines relaxation, entertainment, and convenience. Its prime location, outstanding facilities, and commitment to guest satisfaction make it an exceptional choice for your next vacation on the Turkish Riviera. With a 9.4/10 rating, it's no surprise that this 5-star property has left a lasting impression on countless travelers.
Food Review Video
Overall
Antalya, Turkey, is a dream destination for anyone seeking a luxurious and relaxing vacation. This Mediterranean coastal city boasts some of the most stunning natural beauty in the world, with its crystal-clear waters, golden sandy beaches, and breathtaking mountain views. But what really sets Antalya apart is its world-class selection of all-inclusive resorts, offering a wide range of amenities and activities to suit any traveler's preferences.
For those seeking a child-free experience, the adult-only all-inclusive option is the way to go. These resorts offer the perfect setting for couples or solo travelers looking for a peaceful and romantic getaway. The Royal Seginus (at TA), for instance, is an exceptional resort that offers a sophisticated atmosphere, stunning sea views, and a wide range of activities, from yoga and pilates to live music and dance shows. The resort features luxurious and spacious rooms, exquisite dining options, a state-of-the-art spa, and an exclusive beach area, ensuring an unforgettable vacation experience.
Overall, vacationing at Antalya Turkey's all-inclusive 5-star resorts is a fantastic choice for anyone seeking a luxurious and relaxing getaway. With its breathtaking natural beauty, exceptional amenities, and unparalleled hospitality, Antalya is sure to exceed your expectations and provide you with an unforgettable vacation experience.
As for an alternative resort, the Club Med Palmiye (at TA) is a great option for travelers looking for a more laid-back and eco-friendly atmosphere. This resort is located in a stunning natural setting, with a private beach, lush gardens, and panoramic mountain views. The resort offers a range of activities, including water sports, tennis, and archery, as well as a kids' club and a teen club, ensuring a fun and engaging vacation for the whole family. The resort features comfortable and eco-friendly accommodations, excellent dining options, and a unique approach to sustainability and environmental protection, making it an ideal choice for nature lovers and environmentally conscious travelers.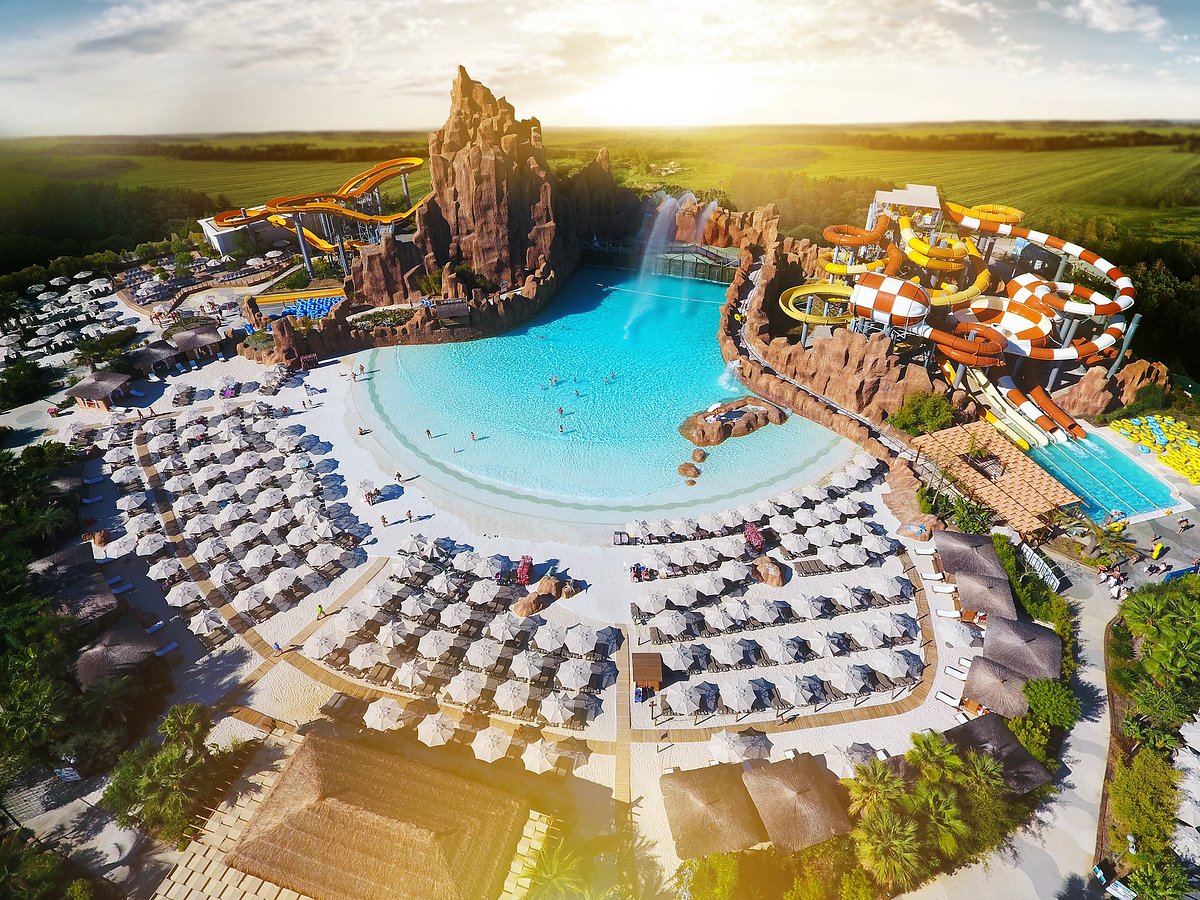 All-Inclusive Family Resorts In Turkey
Welcome to the ultimate family-friendly playground in Turkey, where all-inclusive resorts cater to the young and the young at heart. These top-notch resorts have mastered the art of providing unforgettable experiences for every family member, balancing luxury with endless fun. Let's dive into a brief overview of Turkey's premier all-inclusive family resorts, where enchanting memories await you and your loved ones.
FAQ for the Lara Barut Collection, a popular all-inclusive family resort in Turkey:
A: Lara Barut Collection is located in the Lara district of Antalya, Turkey, along the Mediterranean coastline.
A: Lara Barut Collection offers various room types, including standard rooms, family rooms, suites, and accessible rooms.
 A: Yes, Lara Barut Collection offers an all-inclusive package that covers meals, snacks, and selected beverages.
A: Absolutely! Lara Barut Collection is designed to cater to families with its extensive facilities, including kids clubs, children's pools, and a variety of entertainment options suitable for all ages.
A: Yes, Lara Barut Collection features multiple swimming pools, including indoor and outdoor options, children's pools, and a water park with slides.
 A: The resort offers a main buffet restaurant, a la carte restaurants, snack bars, and 24-hour room service, providing a variety of international and local cuisines.
A: Yes, Lara Barut Collection has a spa offering various treatments and massages, as well as a fully-equipped fitness center.
A: Yes, the resort's guest relations or concierge desk can assist you in booking excursions or activities in the surrounding area.
A: Lara Barut Collection is approximately 10 km (6.2 miles) from Antalya International Airport.
A: The staff at Lara Barut Collection speaks multiple languages, including Turkish, English, and German, among others.
💼 We cherish our independence! ✈️ Our travel recommendations are carefully researched, bias-free, and powered by human expertise by April and Ricky of LRB (we have personally researched and travelled to many of these destinations and researched others thoroughly through first-hand accounts). 🌍✨
We try to keep everything up to date, but please always do your own research and contact us if you know any issues for us to help others as best we can as a small but professionally focused team! 🧐📚⚠️