All Inclusive Family Resorts in Turkey
All-Inclusive Family Resorts in Turkey
Looking for  All-inclusive family resort experiences in Turkey!  This enchanting destination combines luxury accommodations, world-class amenities, and thrilling entertainment for the entire family. Imagine spending your days splashing around in an extensive water park, exploring the magical theme park, or relaxing in a serene spa while your kids enjoy engaging activities at the kids' club. The Land of Legends Kingdom Hotel promises an unforgettable vacation experience for families seeking a perfect blend of excitement, relaxation, and pampering in the heart of Turkey but it's not the only all inclusive family resort here.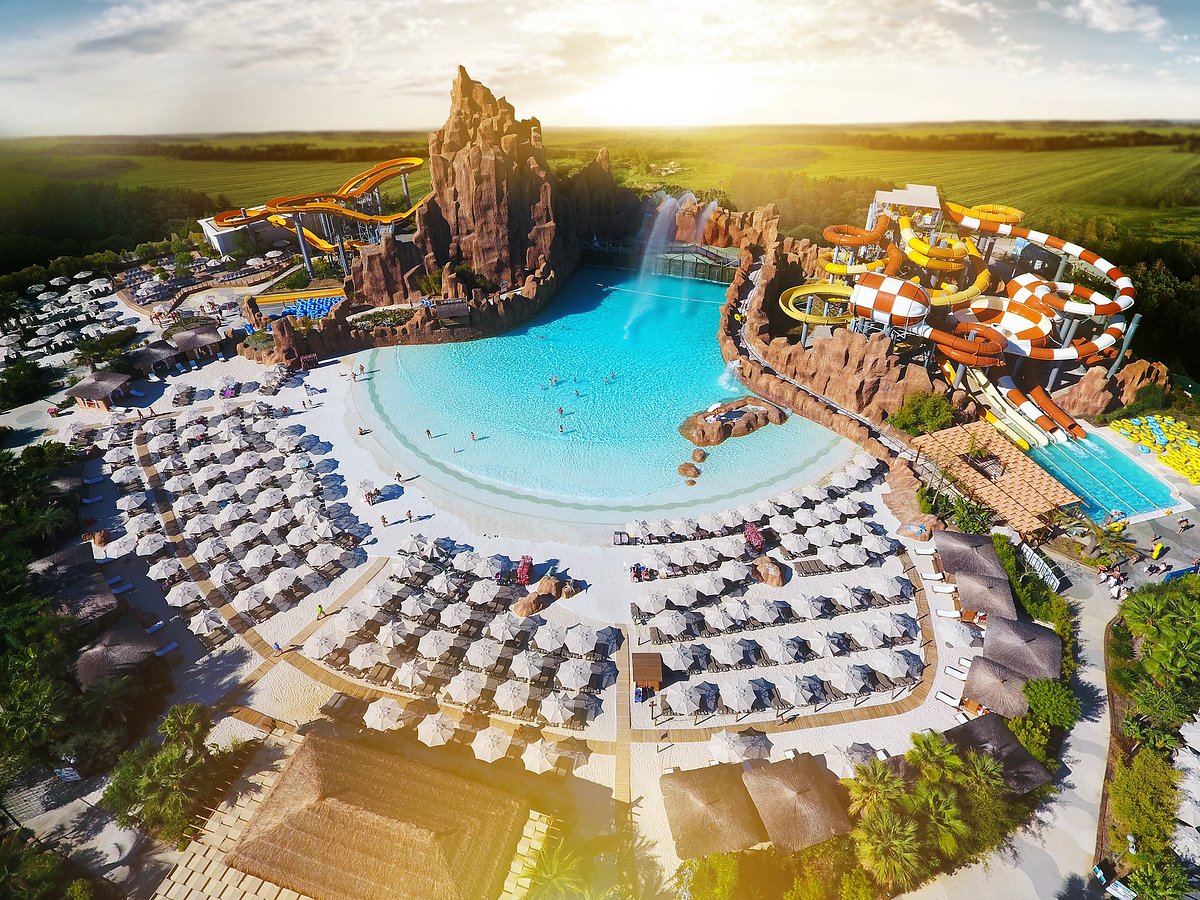 Land of Legends Kingdom Hotel - a luxurious all-inclusive family resort in Turkey with a water park, theme park, and spa.
Five Star All-Inclusive Family Resort in Turkey
As I stepped into The Land of Legends Kingdom Hotel, I couldn't help but feel a sense of enchantment wash over me. The vibrant colors and whimsical décor instantly transported me to a world where imagination reigned supreme. The hotel, located in Serik and connected to a shopping center, exudes an air of opulence and charm, making it the perfect destination for a family getaway or a romantic retreat.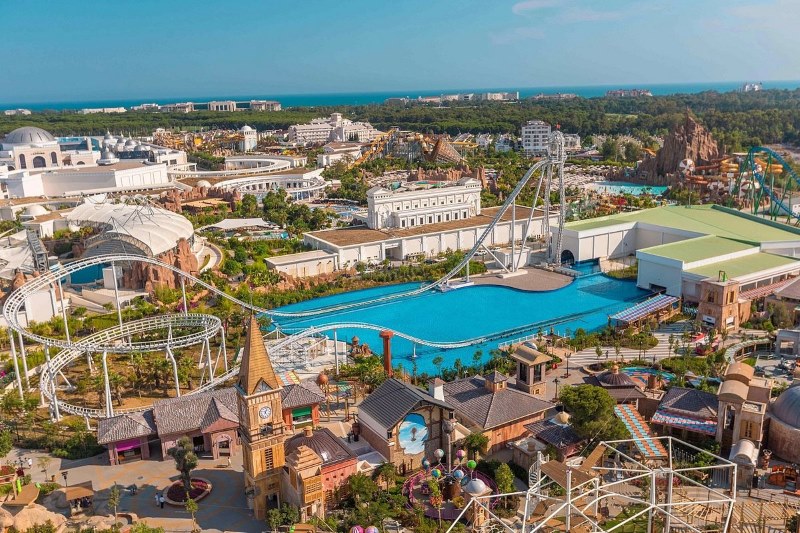 Five Star All-Inclusive Family Resort In Turkey
You'll have 1 child's bed and 1 extra bed in the bedroom. Home comforts include a 42 LED TV, tea or coffee-making facilities, Wi-Fi and a hairdryer. The room has a walk-in shower, air-conditioning, a minibar, a safe, plus a PlayStation® PS4™.


The Land of Legends Kingdom Hotel
The Kingdom Hotel offers a variety of accommodations, from its 380 Deluxe rooms, including 145 connecting rooms, to its 20 suites and one extravagant Kingdom Suite. Each room is individually furnished, providing a unique and personalized experience for every guest. With free in-room WiFi, I was able to stay connected throughout my stay, although the magical atmosphere often had me forgetting about the outside world.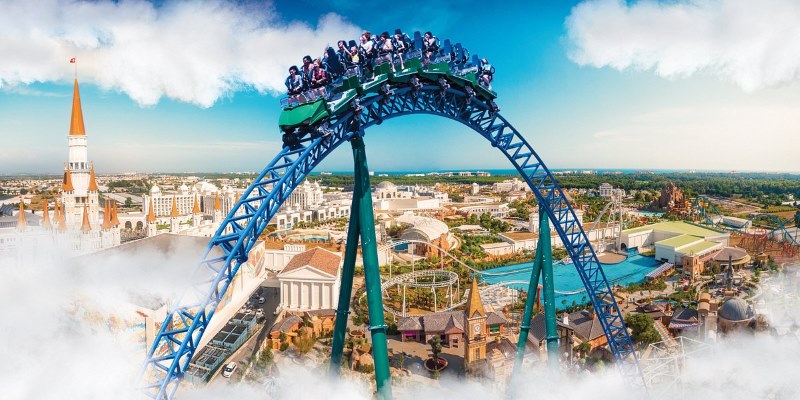 One of the main attractions at The Land of Legends is the Theme Park, which boasts over 40 water slides and more than 20 entertainment and themed units. The 62-meter-high Hyper Coaster provided an adrenaline rush like no other, while the Typhoon Coaster had me soaring 43 meters high before plunging back down to touch the water. The variety of rides and attractions catered to both thrill-seekers and those seeking a more leisurely experience, making it the ideal destination for families with diverse interests.

The Land of Legends Kingdom Hotel also features a luxurious spa, offering a range of treatments including body scrubs, wraps, and massages. I indulged in a revitalizing body treatment that left me feeling refreshed and invigorated, ready to continue my adventures within this mystical realm. The on-site fitness studio and Turkish bath provided additional opportunities for relaxation and rejuvenation.
The hotel's stylish restaurants, bars, and pubs offered a delightful culinary journey, with dishes that tantalized my taste buds and an ambiance that matched the hotel's enchanting theme. The attentive staff ensured that each dining experience was memorable, and their genuine warmth made me feel right at home.
For those seeking an alternative option, I recommend the Gloria Serenity Resort, located nearby in Belek. This 5-star resort features a serene atmosphere, stunning golf courses, and an array of luxurious amenities. Though it may not have the same whimsical charm as The Land of Legends Kingdom Hotel, it provides a tranquil escape perfect for travelers who prefer a more relaxed vacation experience.
In conclusion, my stay at The Land of Legends Kingdom Hotel was nothing short of magical. The imaginative design, thrilling attractions, and exceptional hospitality make it an unforgettable destination for travelers of all ages. I give it a score of 9.5/10. If you're seeking a unique and enchanting getaway, don't hesitate to book your stay at this extraordinary hotel. And remember, only those with a dream can see beyond the door!
Here are five family-friendly resorts in Turkey, along with a brief explanation of why they are great for families:

Lara Barut Collection: This resort is known for its clean environment, delicious food, and great customer service. The friendly entertainment team ensures that both kids and adults have a fun and memorable experience.
Concorde De Luxe Resort: This resort offers a family-friendly atmosphere with a fantastic pool, beach with pier bar, and exciting nightly parties. The staff is helpful and there are always activities to keep everyone entertained. See more on our all-inclusive resorts in Turkey review.
Delphin Imperial Hotel: This resort provides a variety of cuisine options, on-site activities, and a beautiful pool that children love. It also offers amenities such as a cake and sandwich shop, chocolate shop, cinema, and bowling alley.
Limak Lara Deluxe Hotel & Resort: Praised for its amazing staff, this resort offers a warm and welcoming environment for families. With plenty of entertainment options and an all-inclusive service, it's a great place to visit. See more on our all-inclusive resorts in Turkey review.
Acanthus & Cennet Barut Collection: This resort is ideal for families seeking a relaxing vacation on the Mediterranean coast. It offers excellent all-inclusive services and family rooms with balconies.
Find the best deal, compare prices, and read what other travelers have to say at Tripadvisor about All-inclusive resorts in Turkey
These resorts offer a range of amenities, activities, and entertainment options to ensure a fun and memorable stay for the whole family.
What is Turkey Like For Families
Going on a family all-inclusive resort vacation to Turkey can be both thrilling and relaxing. Compared to other destinations, Turkey offers a distinctive blend of elements that make it a one-of-a-kind experience for the whole family.
Rich culture and history: Turkey is a melting pot of cultures and civilizations that have left their mark over the centuries. Exploring ancient ruins, visiting historic sites, and learning about the region's past will be an educational and eye-opening experience for everyone.
Scenic beauty: The country's diverse landscapes, from pristine beaches to rugged mountains and lush forests, offer a picturesque backdrop for your vacation. You can enjoy leisurely strolls, family hikes, or simply relax and soak in the views. 
Delicious cuisine: Turkish cuisine is renowned for its variety and flavors, with an emphasis on fresh ingredients and regional specialties. Your all-inclusive resort will likely offer a mix of local and international dishes, ensuring that even the pickiest eaters are satisfied.
Warm hospitality: The Turkish people are known for their genuine warmth and friendliness. This welcoming atmosphere will make your family feel at home, as the resort staff goes above and beyond to ensure your comfort and happiness.
A range of activities: All-inclusive resorts in Turkey cater to families by offering a wide variety of activities and entertainment options. From kids' clubs and water parks to sports facilities and cultural performances, there's something for everyone to enjoy.
Value for money: Compared to other popular family vacation destinations, Turkey generally offers excellent value for money. The all-inclusive packages cover accommodations, meals, and many activities, allowing you to enjoy a stress-free vacation without worrying about unexpected expenses.
In summary, a family all-inclusive resort vacation in Turkey provides a unique combination of cultural enrichment, natural beauty, and family-friendly activities. With its warm hospitality and excellent value for money, it's a destination that stands out among others for a memorable family getaway.
FAQ: All-Inclusive Family Resorts in Turkey
Absolutely! These resorts cater to children of all ages, with kids' clubs, play areas, water parks, and various activities tailored to different age groups.
All-inclusive packages usually cover accommodation, meals, snacks, drinks, and a range of activities and entertainment. Some resorts may also include access to water parks, kids' clubs, and spa facilities.
Yes, many all-inclusive family resorts in Turkey offer cultural experiences such as traditional dance shows, cooking classes, and local excursions to historical sites. But you can also explore outside your resort and give back to the local community. 
Definitely! These resorts typically provide a range of dining options, including international cuisine, local Turkish dishes, and child-friendly menus.
When booking, be sure to provide accurate information about your family size and ages of your children. Also, inquire about any special needs or requests to guarantee a seamless vacation experience.
The most popular time to visit Turkey is between April and October, when the weather is warm and sunny. However, all-inclusive resorts offer a great experience year-round.
Many all-inclusive family resorts in Turkey are conveniently located near popular attractions such as ancient ruins, historical sites, and picturesque beaches for your family to explore.
There are several alternative destinations for family all-inclusive vacations that offer a similar mix of culture, natural beauty, and family-friendly activities. Here are a few options to consider:
These alternate destinations each offer their unique charm, beautiful landscapes, and family-friendly all-inclusive resorts. By exploring these options, you can find the perfect destination that aligns with your family's preferences and interests.
Share Your All-Inclusive Adventures and Questions! 🌴 Have a memorable experience from a luxury all-inclusive vacation? We'd love to hear it at Luxury Resort Bliss. We're on the lookout for top-quality, insightful tales that'll inspire our community. Dive in and be a part of our sun-soaked stories! 🌊🍹✨
The story is a fictionalized account founded on travel expertise, research, and experience. Always refer to recent guest reviews and perform due diligence before booking.
💼 We cherish our independence! ✈️ Our travel recommendations are carefully researched, bias-free, and powered by human expertise by April and Ricky of LRB (we have personally researched and travelled to many of these destinations and researched others thoroughly through first-hand accounts). We also have put in the hard miles, and Ricky has worked for decades for resort and hotel chains  Hyatt, Hilton, Shangri-La and Radisson before starting Luxury Resort Bliss in 2007. 🌍✨ Unlike some other resort review websites we are concerned on the guest experience rather than mere corporate interest.