Mukan Resort: Best New Resort
We've been on a hunt to find the best new resort out there and we've found another awesome spot: Mukan Resort.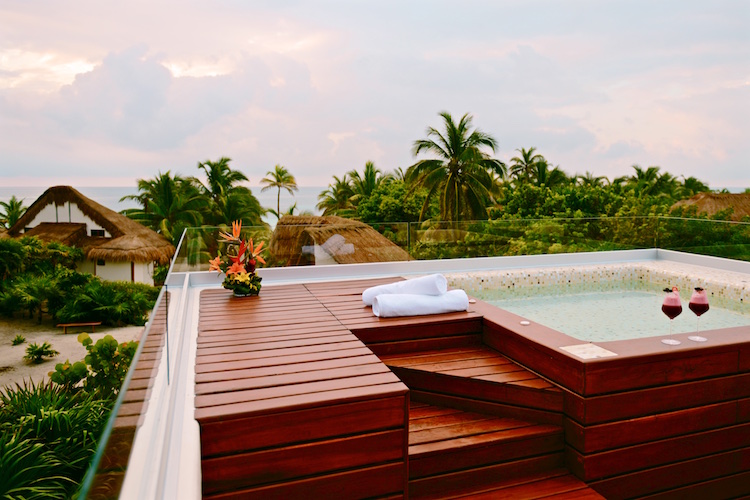 Rooftop at Mukan Resort
What Makes This Resort So Special?
This is the only resort in the Sian Ka'an Biosphere. It is a very remote, exclusive, luxury resort.
The Sian Ka'an Reserve is a UNESCO World Heritage site. It combines the sea, jungle and Mayan culture into one amazing spot to visit. 
Reviewers have noted that it is so great to get off the tourist track and head out to this secluded spot hidden away from all the mega resorts and tourist attractions.
Curious about prices? Click here.
Where Is It?
Mukan Resort is located in Mexico on the Yucatan peninsula (east coast). It is 37Km away from Tulum, Mexico, which is a great all inclusive resort destination. 
The grounds are just set back from the beautiful, white sandy beach and carved into the jungle. This great new resort's aim is to give you a sense of peace and tranquility that is rooted in nature.
Accommodations at Mukan Resort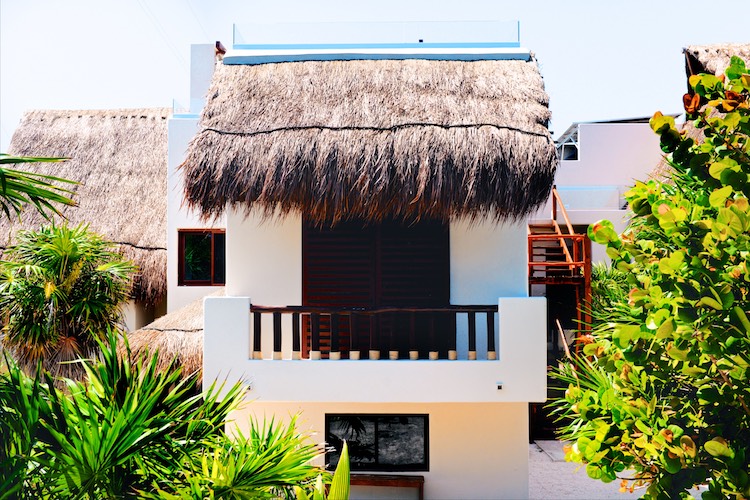 A balcony with a view
This resort is very intimate. There 3 main accommodation choices.
5 Private Rooms. The private rooms are in the Main House. Most have ocean views while one faces onto the jungle.
3 Beachfront Bungalows
1 Premium Bungalow. This one has a private garden.
All have Wifi - yes, even in the jungle!
What's To Do Here?
One of the main things to do at Mukan Resort is relax and take in all the natural beauty and Mayan culture.
After you're finished soaking it in, there are also activities like yoga and taking advantage of the water sports equipment like kayaks, paddleboards and snorkeling gear.
Excursions:
Reviewers have said great things about the excursions like the tour of the Sian Ka'an Biosphere. 
Other excursions around the area include picnicking on a private island, caving, cenote diving, fishing in the Caribbean Sea and more.
Additional services you may need to be aware of are airport transfers and helicopter services - if you find you need to get there this way.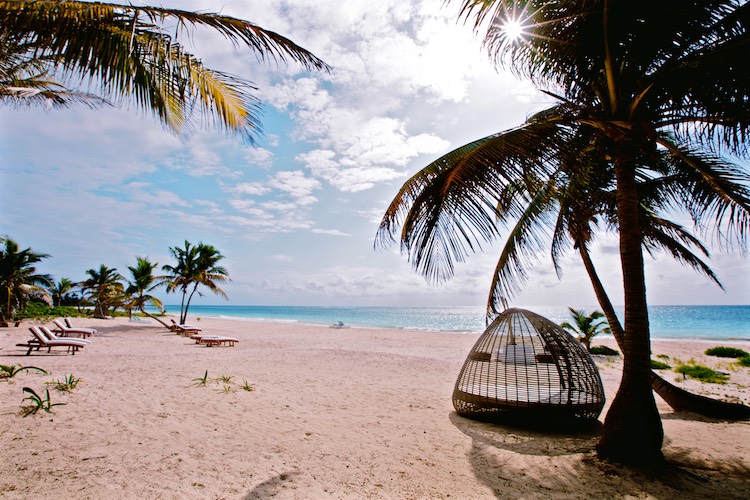 The Beach
Gourmet Dining
One awesome feature here is all inclusive fine dining. Your meals can be customized to suit you and this resort sources sustainable ingredients.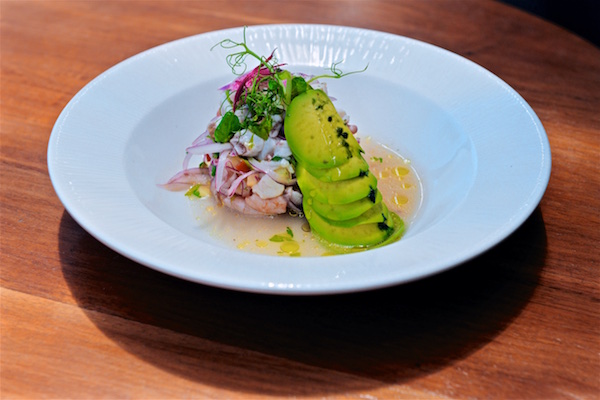 A sample of what's on offer.
Note: Reviewers have said food is incredible!
The Spa
The spa takes on the view that emotional, mental and physical health are all intertwined and focuses it's treatments that way. There are a variety of body and facial treatments as well as massages. They use local ingredients at the spa.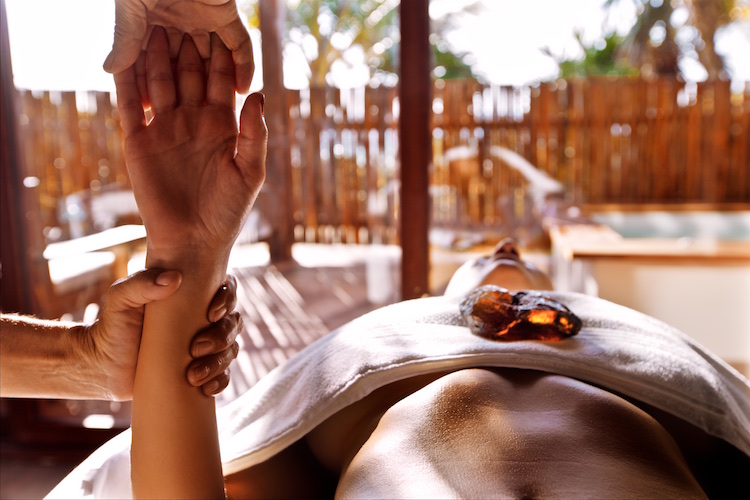 More Notes From Past Guests
The reviews for this resort have all been 5/5 (at time of writing). 
Past guests have said this new resort is absolute luxury and unlike any other luxury resort they've been to. One reviewer went so far to say it's most stunning place they've ever stayed at.
Staff are reported to be warm and friendly and there is a very high attention to detail.
The lack of civilization surrounding you, amazing location and wonderful food all make it a truly special experience. 
That's why we've named this resort as a best new resort. They're working hard to create an amazing time away from their guests. 
Booking:
Check out the latest reviews and compare prices for Mukan Resort here.
Want to Check Out More Resorts?
More of the Best New Resorts - Worldwide.
The Best All Inclusive Resorts in Tulum.
💼 We cherish our independence! ✈️ Our travel recommendations are carefully researched, bias-free, and powered by human expertise by April and Ricky of LRB (we have personally researched and travelled to many of these destinations and researched others thoroughly through first-hand accounts). 🌍✨
We try to keep everything up to date, but please always do your own research and contact us if you know any issues for us to help others as best we can as a small but professionally focused team! 🧐📚⚠️