Key Largo All-Inclusive Resorts
All-Inclusive Resorts in Key Largo
Key Largo, the first of the ethereal Florida Keys, is a realm where the world seems to pause and breathe. A gentle whisper of the ocean breeze, the tender caress of the sun, and the endless horizon where the sky kisses the sea; this is where the soul finds solace.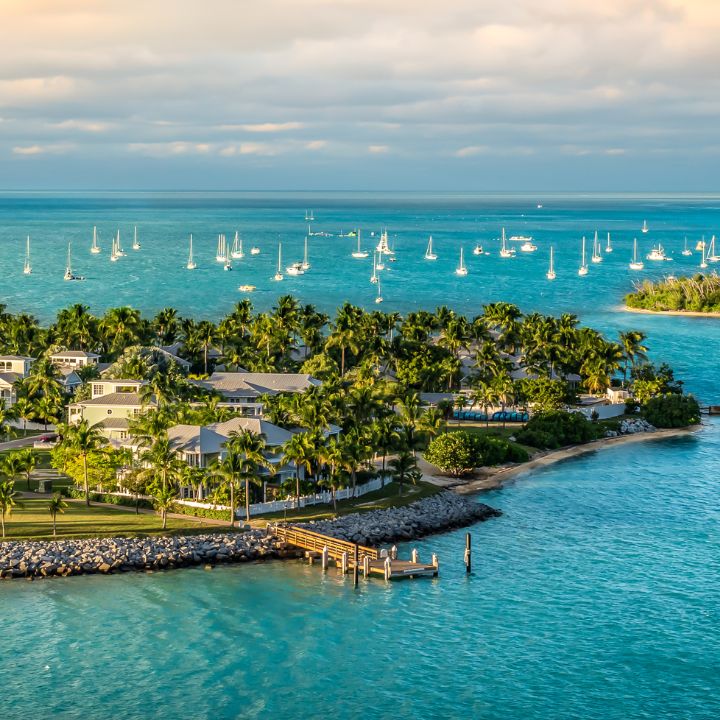 Key Largo
Amongst this tranquil paradise, the allure of all-inclusive resorts beckons the discerning traveler, offering a haven of luxury nestled in nature's embrace. The journey began at Bungalows Key Largo, an adults-only sanctuary promising serenity and seclusion.
Award Best Adult Only All Inclusive in the Florida Keys: Bungalows Key Largo
The Bungalows are an Adult Only All Inclusive resort in Key Largo. Start with an isolated private Bungalow, outdoor shower and huge tub. Delicious unlimited food. The beauty of a Caribbean All Inclusive resort brought to Florida. Cuisines from all around the world, and you can eat as much as you want when you want. The pools not only offer great service, but there are enough activities to keep guests entertained. Then there is the spa to get a scrub or a massage.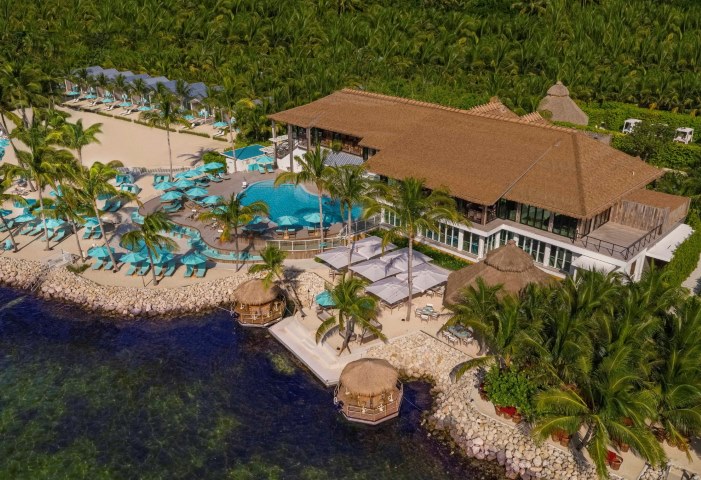 Pros:

It is a perfect place for adults who are looking for a relaxing vacation with good food and drinks. The resort offers a variety of food options including Italian, Mexican and seafood. There are also many bars and lounges to choose from for drinks and entertainment. The resort includes complimentary beach towels and chairs, a pool, spa, tennis courts, and more activities that are perfect for adults.
There are a total of 207 rooms and suites, with the majority being bungalows.
The resort situated in the center of Key Largo, Florida on the edge of the Atlantic Ocean, close to shops, restaurants and activities.
Bungalows Key Largo offers packages where meals at s selection of five restaurants and snacks are included in the tariff. And that includes a poolside menu.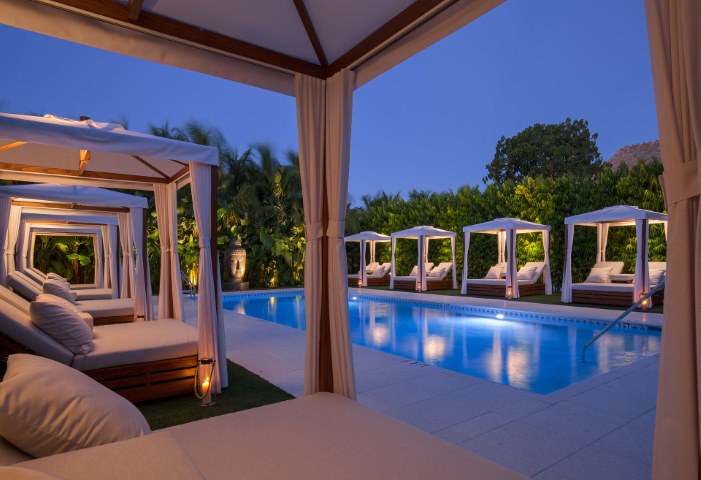 Join Tolman Travels as they explore the Bungalows Key Largo, an adults-only all-inclusive resort in Key Largo. In this video, the vloggers share their five favorite things about the resort, from the amazing private bungalows with outdoor showers and tubs to the fantastic unlimited food options. They also talk about the two potential downsides to the resort, such as the possibility of getting bored if you're looking for active relaxation and the temperamental Florida weather. Overall, this video provides a personal and relatable glimpse into the experience of staying at the Bungalows Key Largo.
Cons:
The Bungalows are the stand-out all-inclusive resort in the Florida Keys, but there is another resort that also respects and adheres to the all-inclusive concept, but with a twist. While packages longer than two nights can include spa treatments, all meals' water sports, nonalcoholic drinks from the mini bar, and yacht transfers, this is not standard. This is a resort geared towards the luxury end of the market and if you are looking for an all-inclusive resort to deliver a less expensive vacation that give this one a miss.  But if you are looking for an immersive and natural adult only experience, then is Little Palm Island Resort and Spa is perhaps your top choice. 
The Bungalows Adult Only All Inclusive Florida resort invites you to 'revel' in the immersive experience, lively entertainment to countless activities, and we rate it one of the best if you are looking for that immersive experience for couples.
See our review of the best Florida Keys All Inclusive Resorts
As I ventured into this secluded retreat, the essence of luxury mingled with the rustic charm of the tropics greeted me. The private bungalow, an abode of comfort and elegance, offered a front-row seat to the captivating theatre of nature. The day unfolded with a gentle kayak ride, the still waters narrating tales of the ancient mangroves. The evening sky painted in hues of crimson and amber heralded a night of culinary exploration, each morsel narrating the rich tapestry of local flavors.
Baker's Cay Resort All-Inclusive Experience Review: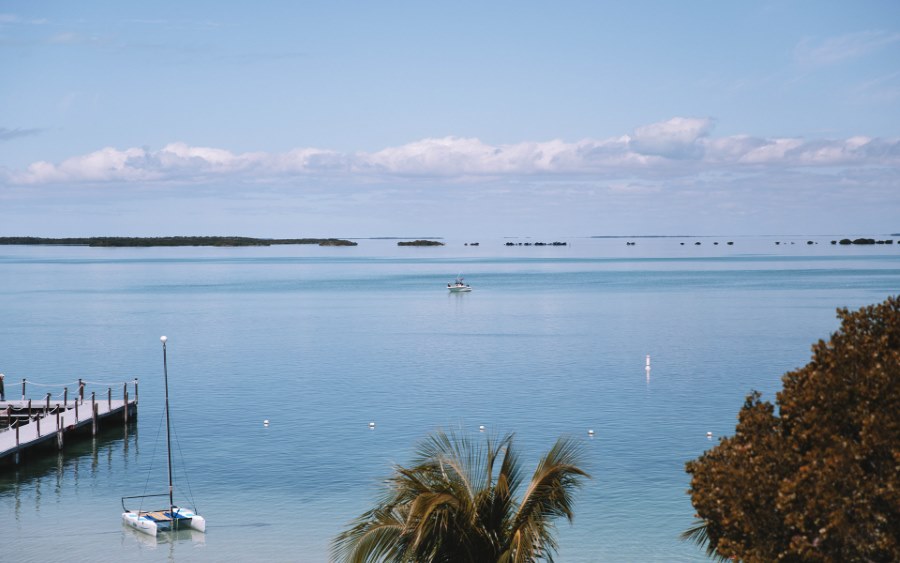 Bakers Cay
A short drive transported me to another haven, Baker's Cay Resort, where the symphony of laughter resonated through the corridors. Here, families found their slice of paradise. The morning began with a playful splash in the waterfall pool, the giggles of little ones orchestrating the melody of joy. The day stretched ahead with endless adventures, from snorkeling in the turquoise abyss to nature walks amidst the whispering palms.
The spacious rooms, a harmonious blend of comfort and modern aesthetics, provided a serene retreat after a day soaked in sun and sea. The private balconies, a silent witness to the changing hues of the sky, invited reflections over a cup of coffee. The resort, with its blend of adventure and relaxation, etched unforgettable memories in the heart, each ripple in the water narrating tales of the day gone by.
Bakers Cay Room
Pros:
Tropical Oasis: Nestled between the lush hardwood hammock forest and the serene waters of the Florida Bay, Baker's Cay Resort transports you to a tropical oasis where tranquility meets adventure.
Water Sport Haven: The all-inclusive nature of Baker's Cay extends to a plethora of water sports, allowing guests to explore the calm waters through kayaking, paddleboarding, and snorkeling without any additional cost.
Culinary Delight: The resort's unique culinary flavors offer a gastronomic journey through the Keys, from fresh seafood to tropical fruit-infused dishes, ensuring a delightful dining experience.
Wellness and Adventure: With wellness activities like yoga amidst a palm-tree grove and countless land-based adventures through hardwood hammock forest trails, Baker's Cay promotes a holistic vacation experience.
Family-Friendly: The resort caters to families with engaging children's programs, a naturalist-led eco tour, and conservation talks, making learning fun and interactive for the younger guests.
Comfortable Accommodation: The newly designed guestrooms and suites, adorned with a blend of elegance and modern amenities, ensure a cozy retreat after a day full of exploration.
Conservation-Efforts: Engaging in environmental conservation through programs like dock-to-dish and coral restoration showcases the resort's commitment to preserving the natural beauty of Key Largo.
Baker's Cay Resort in Key Largo provides a balanced blend of relaxation, adventure, and a touch of luxury, making it an ideal choice for families and nature enthusiasts looking to explore the natural wonders of the Florida Keys while enjoying the comforts and amenities of a top-tier resort.
All Inclusive at Bakers Cay
There's a "Daily Resort Charge" added to the room rate at Baker's Cay Resort, which covers various amenities and activities. This charge includes internet access, self-parking, bicycles, beach chairs & umbrellas, paddle boards & kayaks, fishing rods with bait, two water vessels (refillable throughout stay), recreational activities & equipment, and pool & beach activities/delights. While this doesn't constitute a traditional all-inclusive package, it does provide a range of included amenities for guests to enjoy.
For a more detailed understanding of all-inclusive offerings or packages, it's advisable to contact the resort directly or consult with travel agencies or platforms offering packages for Baker's Cay Resort.
As the journey through the all-inclusive havens of Key Largo unfolded, the heart found a rhythm in the gentle sway of the palms, the soft murmur of the waves, and the warm embrace of luxury. The essence of Key Largo, with its promise of tranquility and adventure, left an indelible mark on the soul, urging a promise of return to this slice of paradise.
Share Your All-Inclusive Adventures and Questions! 🌴 Have a memorable experience from a luxury all-inclusive vacation? We'd love to hear it at Luxury Resort Bliss. We're on the lookout for top-quality, insightful tales that'll inspire our community. Dive in and be a part of our sun-soaked stories! 🌊🍹✨
The story is a fictionalized account founded on travel expertise, research, and experience. Always refer to recent guest reviews and perform due diligence before booking.
💼 We cherish our independence! ✈️ Our travel recommendations are carefully researched, bias-free, and powered by human expertise by April and Ricky of LRB (we have personally researched and travelled to many of these destinations and researched others thoroughly through first-hand accounts). We also have put in the hard miles, and Ricky has worked for decades for resort and hotel chains  Hyatt, Hilton, Shangri-La and Radisson before starting Luxury Resort Bliss in 2007. 🌍✨ Unlike some other resort review websites we are concerned on the guest experience rather than mere corporate interest.