Luxury Resort Blog
See our Sitemap for a full list of pages.
Sep 18, 2023
All-Inclusive Resorts In The Caribbean For Families With Teenagers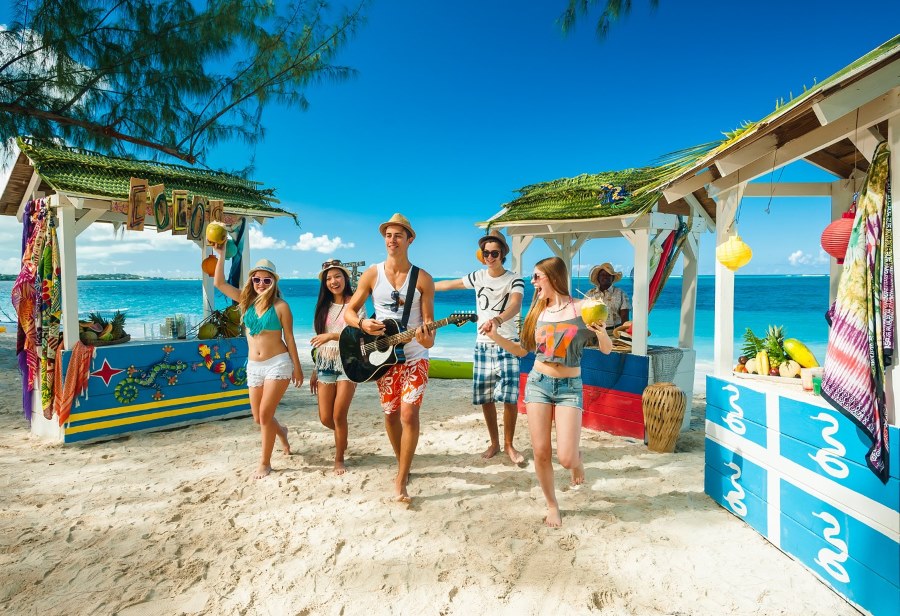 Discover the Top All-Inclusive Caribbean Resorts for Families with Teens! Uncover hidden gems offering endless activities, safety, and teen-friendly fun.
Continue reading "All-Inclusive Resorts In The Caribbean For Families With Teenagers"
Welcome to our blog! Here you'll find the latest locations updated with the best resorts around the world. You can also search above to see a specific location.

If you'd like to tell us about a past resort experience, please use our facebook comments section below.

If you're looking to mention a specific resort or location (for your job or resort) please visit blog directory for suppliers.

Have A Great Story About This Topic?
Do you have a great story about this? Share it!
Adventure Resort Vacations
Here are my top places to have an adventure vacation. Thailand is great and there is always an adventure not too far away. Koh phi phi, Thailand is the place you see in the posters and you will like the adventure of getting there. We also have a page dedicated to Thailand Adventure Vacations. Also check out all the Asian Destinations to find one that fits.

Top 25 Adventure Vacation Destinations in Asia
Mexico with it's diving and Costa Rica with limitless options for adventure are good places to find your feet with an adventure before going on to more challenging locations. In fact if you can't find what ou are looking for in Top 25 Adventure Vacation Destinations in Mexico, Central & South America then you may need to check out the Top 25 Adventure Vacation Destinations Anywhere.

Relaxation Resort Vacations
Relaxation rocks. Welcome to hammock culture. When I think of relaxation I usually consider those easy living locations where you can simply hang out. Beauty is paramount as is ease to a certain degree. Many make the mistake of trekking around the world for this type of vacation. If you desire this type of vacation than chances are (although you may not know it) you want easy.

Some places are worth making an exception for. Like the Caribbean.
Islands seem to have an advantage in the relaxation stakes. Here are the best islands in the world.

I want to go to the best tropical resort destination on Earth.

An amazing isolated paradise in the South Pacific that is pure luxury.


What are the great resorts I can drive to in Florida on the beach?

Is there a worlds best all inclusive resort close to where I live?


Where can I find the best deal on an all inclusive resort?


I want to see some amazining pictures of the best beach resorts in Greece


Are there any All Inclusive resorts in Europe?
A mixed vacation.

The plan is to keep building the options. But for now simply choose the region you would like to enjoy your Mixed vacation in:

I want to combine a cruise with a resort stay.


I want a vacation that is not expensive heavily discounted and I can do everrything for free. Click Here

Cultural Vacations
If you like culture than the cultural vacation ideas finder helps you find ideas for a great, and interesting holiday.  This type of vacation may bore the rest of the people traveling with you, but seeing as you are the one making the booking you may as well take advantage of the situation. You can always come back later and say "I thought we agreed on this". Really it's for the better and think about how much you will help everyone going grow in themselves. That will make it doubly rewarding for you once you return.

Top 25 United States and Canada Cultural Vacations Destinations

Some more options may also include Hawaii Holidays where there quite a number of cultural centres to visit and enjoy the song, dance and art.
Interior of the Notre Dame Basilica of Vieux Montreal, Montreal, Quebec, Canada

Top 25 Mexico, Central & South America Cultural Vacations Destinations
Top 25 Caribbean Cultural and Historical Vacations Destinations


In the Caribbean there are many places to enjoy the culture and history but Cuba stands out in my mind.
Closer to Europe, Africa ....

Where can I find inspiration for a Europe Vacation?

Wow a bout a charming hotel in Spain?

If I visit England I can check out Westminster and lots of other castles and churches, see the old Roman City of Bath.

In Ireland I can Enjoy Celtic traditions and a rich history. Go to Ireland.


More castels and rich food tradiions stay alive in this rich land. Go to

Lots of fine art and the home to lots of things modern. I want to go to Italy

Afggghh Scotland


Top 25 Europe History and Culture Destinations
Closer to Asia, Australia ....

If you head to Australia than the red centre and the Northern Territory is the place to explore culture. Then there are also a host of interesting Islands like Fiji and Tahiti which have a culture all of their own. You may even find yourself enjoying carva with the locals.

Top 25 Oceania History and Culture Destinations
Aboriginal Paintings, Kakadu, Nourlangie, Australia

Bali is also a good location for culture often much different from our own and geared up for tourists as well. But there are also a host of other places in Asia for a cultural vacation:

Top 25 Asia History and Cultural Vacations Destinations
Culture Buffet

Top 25 History and Cultural Vacations Destinations Anywhere

💼 We cherish our independence! ✈️ Our travel recommendations are carefully researched, bias-free, and powered by human expertise by April and Ricky of LRB (we have personally researched and travelled to many of these destinations and researched others thoroughly through first-hand accounts). 🌍✨
We try to keep everything up to date, but please always do your own research and contact us if you know any issues for us to help others as best we can as a small but professionally focused team! 🧐📚⚠️