Tropical All-Inclusive Resort Honeymoons
Tropical All-Inclusive Resort Honeymoons
Looking to unveiling paradise at the Best Tropical All-Inclusive Resorts on your dream honeymoon?
In the world of romantic escapades, few experiences can compare to the indulgence and enchantment of a honeymoon spent in a tropical all-inclusive resort.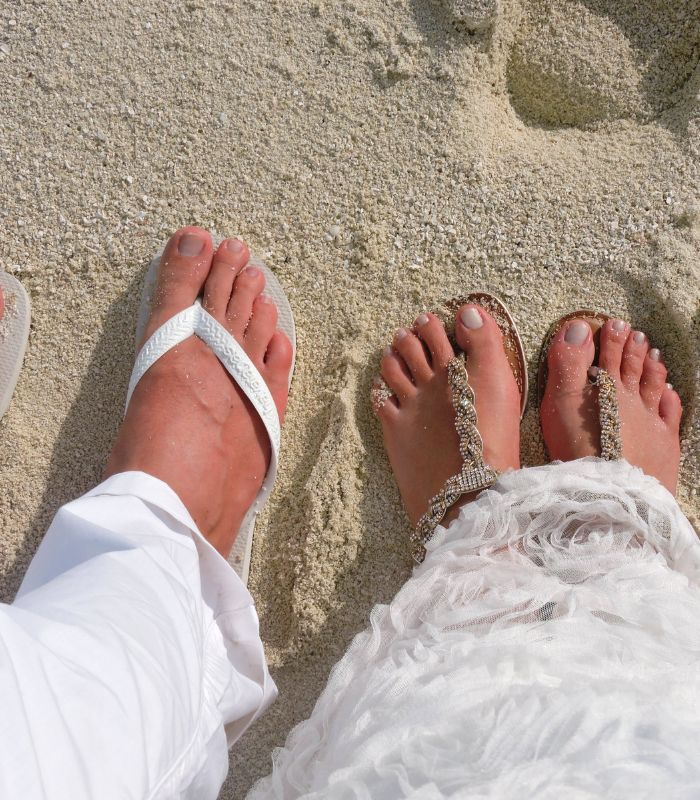 Tropical all Inclusive honeymoon
A to Z Guide to Tropical Honeymoon Destinations
Imagine a realm where your every desire is catered to, and every sunset brings a new story of love and luxury. This is not just a vacation; it's the beginning of a lifelong journey together, wrapped in the lap of luxury.
A - Antigua: Known for its 365 beaches, one for each day of the year, Antigua offers a picturesque Caribbean honeymoon escape.

B - Bora Bora: With its iconic overwater bungalows and stunning turquoise lagoons, Bora Bora is the epitome of a romantic paradise.
C - Cancun: Famous for its vibrant nightlife and beautiful beaches, Cancun is a popular choice for couples looking for a lively honeymoon destination.
Secrets Cancun Honeymoon Resort
D - Dominican Republic: Offering a blend of culture, history, and pristine beaches, the Dominican Republic caters to a diverse range of honeymoon preferences.

E - El Nido, Philippines: Known for its dramatic limestone cliffs and crystal-clear waters, El Nido is a secluded paradise ideal for adventure-loving couples.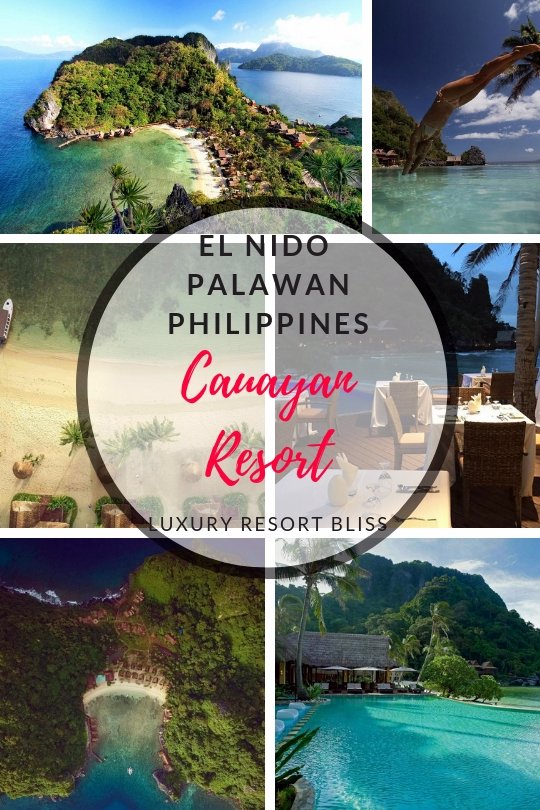 E - El Nido, Philippines
F - Fiji: Comprising over 300 islands, Fiji is a South Pacific gem with luxurious resorts perfect for a tranquil and intimate honeymoon.

G - Grenada: Often referred to as the "Island of Spice," Grenada offers a unique blend of unspoiled beaches and rich cultural experiences. But also check out Greece. 
H - Hawaii: Hawaii's diverse islands offer everything from volcanic landscapes to lush rainforests, making it a versatile honeymoon destination.
Hawaii All Inclusive Honeymoon Resorts
I - Ibiza, Spain: While renowned for its party scene, Ibiza also offers secluded spots ideal for a romantic and peaceful honeymoon.

J - Jamaica: With its reggae rhythms, delicious cuisine, and stunning beaches, Jamaica promises a culturally rich and relaxing honeymoon.
K - Koh Samui, Thailand: Known for its palm-fringed beaches and luxury resorts, Koh Samui is a perfect blend of relaxation and Thai culture.
L - Langkawi, Malaysia: An archipelago of 99 islands, Langkawi offers breathtaking natural beauty and luxurious beachfront resorts.
Boros Maldives Honeymoon Meal
M - Maldives: The Maldives is synonymous with luxury, offering exclusive overwater villas and unparalleled underwater experiences.

N - Negril, Jamaica: Famous for its laid-back atmosphere and beautiful Seven Mile Beach, Negril is ideal for couples seeking relaxation and romance.
O - Oahu, Hawaii: Offering a mix of urban excitement and natural beauty, Oahu is perfect for couples who want a honeymoon that has it all.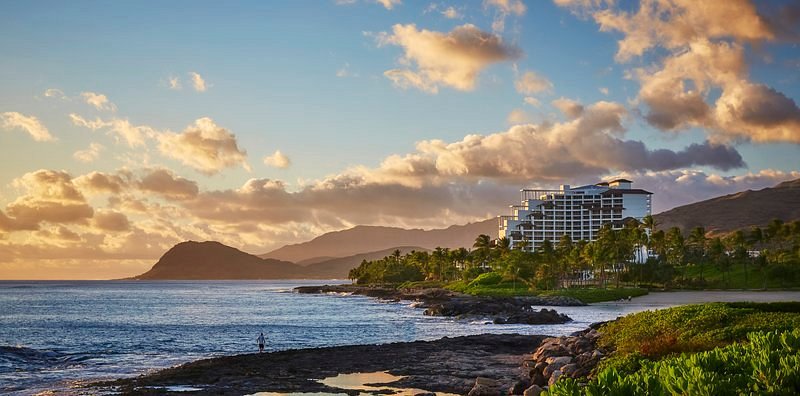 Four Seasons Oahu, Hawaii
P - Phuket, Thailand: Known for its stunning beaches and vibrant nightlife, Phuket offers a honeymoon experience full of fun and sun.

Q - Queensland, Australia: Home to the Great Barrier Reef, Queensland offers a unique honeymoon experience for couples who love the ocean and nature.
R - Riviera Maya, Mexico: This coastal region offers a mix of luxury resorts, ancient ruins, and beautiful beaches for a diverse honeymoon experience.
S - Seychelles: An archipelago of 115 islands, Seychelles is known for its pristine beaches, crystal-clear waters, and unique wildlife.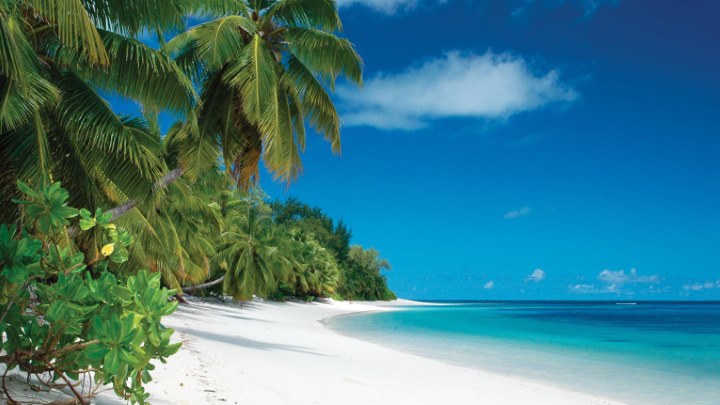 Four Seasons Seychelles
T - Tahiti: The largest island in French Polynesia, Tahiti offers a mix of French sophistication and Polynesian charm.

U - Ubud, Bali: Known for its lush landscapes and cultural richness, Ubud in Bali provides a serene and culturally immersive honeymoon.
V - Virgin Islands: Both the U.S. and British Virgin Islands offer idyllic beaches, clear waters, and a laid-back Caribbean vibe.
W - Whitsundays, Australia: Nestled in the heart of the Great Barrier Reef, the Whitsundays are perfect for sailing, snorkeling, and beach relaxation.
X - Xcaret, Mexico: Xcaret in Riviera Maya offers a unique blend of nature, culture, and relaxation, perfect for an adventurous honeymoon.
Y - Yasawa Islands, Fiji: These remote Fijian islands offer untouched natural beauty and an authentic island experience.
Z - Zanzibar, Tanzania: Known for its rich history and exotic beaches, Zanzibar offers a unique African honeymoon experience.
Zanzibar, Tanzania Honeymoons
Picture waking up to the gentle sound of waves, with breakfast served on your private deck overlooking the ocean. These resorts redefine romance, offering experiences like private candlelit dinners on the beach, couples' spa treatments, and sunset cruises.
A Culinary Journey: Gourmet Delights
Gastronomy plays a pivotal role in these all-inclusive havens. From Michelin-starred chefs crafting global cuisines to authentic local dishes prepared with the freshest ingredients, dining becomes an exploration of flavors. Romantic dinners under the stars, beach barbecues, and private in-room dining options ensure that every meal is a celebration of your union.
Share Your All-Inclusive Adventures and Questions! 🌴 Have a memorable experience from a luxury all-inclusive vacation? We'd love to hear it at Luxury Resort Bliss. We're on the lookout for top-quality, insightful tales that'll inspire our community. Dive in and be a part of our sun-soaked stories! 🌊🍹✨
The story is a fictionalized account founded on travel expertise, research, and experience. Always refer to recent guest reviews and perform due diligence before booking.
💼 We cherish our independence! ✈️ Our travel recommendations are carefully researched, bias-free, and powered by human expertise by April and Ricky of LRB (we have personally researched and travelled to many of these destinations and researched others thoroughly through first-hand accounts). We also have put in the hard miles, and Ricky has worked for decades for resort and hotel chains  Hyatt, Hilton, Shangri-La and Radisson before starting Luxury Resort Bliss in 2007. 🌍✨ Unlike some other resort review websites we are concerned on the guest experience rather than mere corporate interest.