Maui's West: A Slow Return to Normalcy After Wildfires
The beautiful shores of West Maui, once bustling with tourists, found themselves in a lull after the devastating wildfires. With the land scarred and thousands displaced, the future seemed bleak. But in the wake of adversity, there emerges a story of resilience, as the island gears up for a phased return to its vibrant self.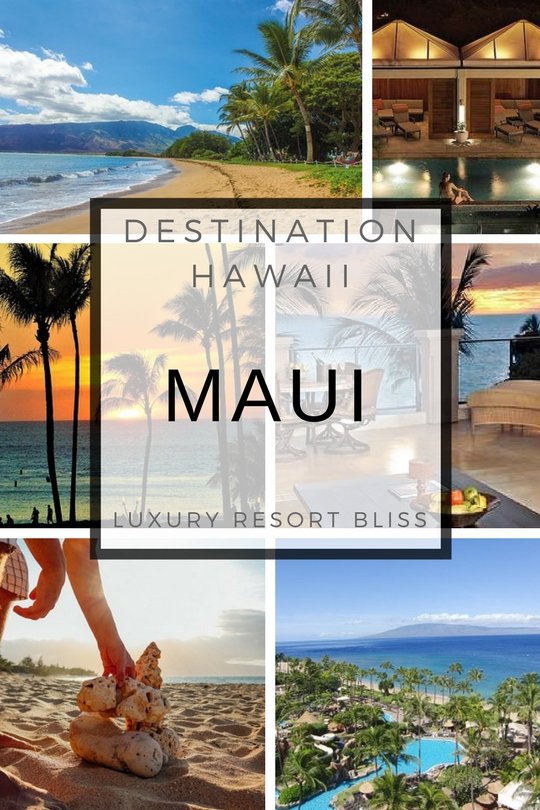 Maui Resorts Reopening
A Phased Approach to Recovery
Maui County Mayor, Richard Bissen, recently announced a structured plan for reopening West Maui, starting from October 8. This decision follows the earlier announcement by Hawaii Gov. Josh Green that West Maui would soon welcome visitors.
The island's local government is treading with caution, ensuring the wellbeing of the residents is prioritized. As Mayor Bissen stated, the traumatic events of six weeks prior, involving extensive search operations and safeguarding survivors, are fresh in memory. The main goal now is a "manageable reopening" that addresses housing needs, especially since many are sheltered at hotel properties.

The initial phase will see properties from The Ritz-Carlton Maui, Kapalua to Kahana Villa reopening. Subsequent phases will cover areas extending to the Maui Kaanapali Villas and finally, the zone housing the maximum displaced residents, from the Royal Lahaina Resort to the Hyatt Regency Maui Resort and Spa.
The Economic Toll & Signs of Revival
The wildfires had a staggering impact on Maui's economy. Reports suggest a loss of over $13 million in visitor spending each day post the disaster. Yet, optimism persists. Economists predict a 50% revival in Maui visitor arrivals by the end of this year, reaching up to 80% by the end of 2024.
However, the human cost remains significant. With thousands evacuated, the challenge is to ensure their housing without hindering the reboot of the tourism sector. Gov. Josh Green assures that no evacuee at area hotels will be displaced without a comprehensive housing solution in place.
Challenges Ahead
The gradual return of the tourism sector has garnered mixed reactions. While some welcome the economic reboot, others believe disaster recovery should take precedence. The upcoming unemployment predictions for Maui are sobering, with rates expected to reach 11% in the coming quarter and not going below 4% until late 2026.
In Summary
Maui's journey to recovery exemplifies the resilience of human spirit. With a structured reopening plan, the focus remains on striking a balance between economic revival and ensuring the wellbeing of its residents. As the island turns a new chapter, it does so with caution, empathy, and hope for a brighter future.
When is West Maui reopening to visitors?
A1: West Maui is set to reopen to visitors on October 8, as announced by Maui County Mayor Richard Bissen. https://www.hawaiinewsnow.com/
A2: There will be a phased approach to the reopening. The first phase includes areas from The Ritz-Carlton Maui, Kapalua to Kahana Villa. The subsequent phases will cover other areas, culminating with the region from the Royal Lahaina Resort to the Hyatt Regency Maui Resort and Spa.
A3: Following the wildfires, Maui lost an estimated $13 million in visitor spending each day. The disaster also triggered mass layoffs.
A4: Economists predict that by the end of the year, Maui visitor arrivals will likely reach about 50% of their 2022 levels and 80% by the end of 2024.
A5: Yes, currently some 8,000 displaced Lahaina residents are sheltered in hotels or other temporary accommodations. The government ensures that these evacuees won't be displaced without another housing solution in place.
A6: Maui's unemployment rate is forecast to soar to about 11% in the fourth quarter and might not dip below 4% until late 2026.
A7: The decision has received mixed reactions. While some appreciate the efforts to boost the economy, others believe that disaster recovery should be prioritized.
A8: Mayor Bissen's primary focus is on the wellbeing of the residents, addressing their housing needs, and ensuring a manageable reopening of the tourism sector.
When Is a Good Time to Start Planning Maui Resort Vacations Again?
With recent events, such as the wildfires and other unforeseen challenges, potential travelers may be wondering when it's a good time to start planning their Maui resort vacations. Let's delve into a few considerations: 
For potential travelers wondering about their next Maui vacation, here are some considerations:
Reopening Dates: Maui County Mayor Richard Bissen announced a phased approach to reopening West Maui, starting on October 8. As these resorts reopen, it might be an opportunity for travelers to consider booking their stays.
Tourism Recovery Forecasts: Economists expect Maui visitor arrivals to reach about 50% of their 2022 levels by the end of the year and 80% by the end of 2024. This progression suggests the tourism industry is on a steady path to recovery.
Safety and Infrastructure: Before traveling, ensure that essential services, including transportation and medical facilities, are operational and efficient.
Consideration for Locals: Maui's local community has faced challenges due to recent events. Supporting local businesses and being sensitive to these challenges can make a difference.
Check Resort Availability: With displaced residents sheltering in some hotels, ensure your desired resort is available for tourists.
Travel Insurance: Given potential uncertainties, consider travel insurance that covers unforeseen events for added peace of mind.
Economic Impact: The recent events may affect the prices of accommodations, flights, and other services. Be aware of any changes and look out for potential deals or price adjustments.
In Conclusion: The phased reopening of West Maui is a positive sign for potential travelers. By being well-informed, flexible, and sensitive to the local context, your trip to Maui can be both enjoyable and supportive of the island's recovery.


Share Your All-Inclusive Adventures and Questions! 🌴 Have a memorable experience from a luxury all-inclusive vacation? We'd love to hear it at Luxury Resort Bliss. We're on the lookout for top-quality, insightful tales that'll inspire our community. Dive in and be a part of our sun-soaked stories! 🌊🍹✨
The story is a fictionalized account founded on travel expertise, research, and experience. Always refer to recent guest reviews and perform due diligence before booking.
💼 We cherish our independence! ✈️ Our travel recommendations are carefully researched, bias-free, and powered by human expertise by April and Ricky of LRB (we have personally researched and travelled to many of these destinations and researched others thoroughly through first-hand accounts). We also have put in the hard miles, and Ricky has worked for decades for resort and hotel chains  Hyatt, Hilton, Shangri-La and Radisson before starting Luxury Resort Bliss in 2007. 🌍✨ Unlike some other resort review websites we are concerned on the guest experience rather than mere corporate interest.