Mauritius Vs Seychelles Vs Zanzibar
Mauritius vs Seychelles Resorts - Vacation Showdown
Hey, wanderlust souls! 🌏 If you're like me, you've probably spent countless hours dreaming of powdery white sands, crystal-clear waters, and hammocks gently swaying in the tropical breeze. But here's the million-dollar question: Mauritius or Seychelles? Which island paradise deserves your footprints in its sand? Let's get into this comparison for the ages.
Chapter One: Setting Foot in Mauritius
My heels dug into the sand as I exited the boat, the grains massaging my feet as if they had been waiting just for me. "Welcome to paradise," they whispered, conspiring with the lilting island breeze that tugged softly at my flowing sundress. But as I glanced up at the horizon, the silhouette of palm trees framing the descending sun, I couldn't help but wonder—was this truly my paradise?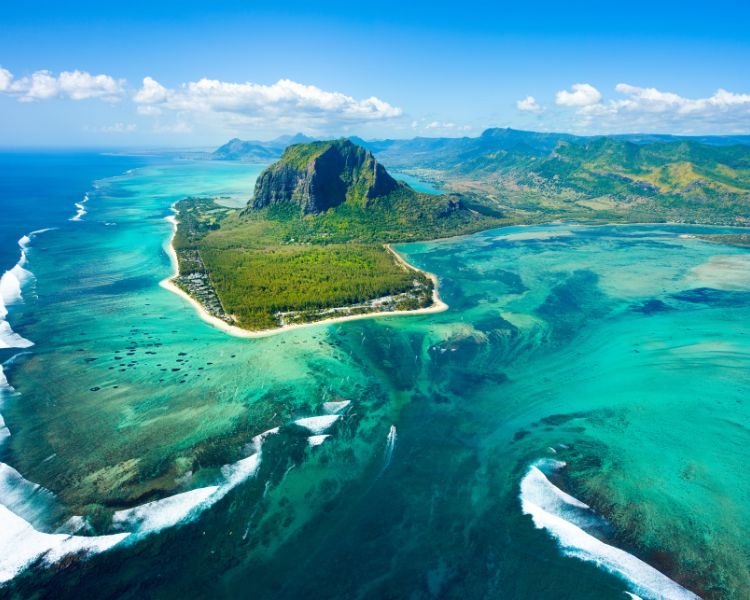 Resorts in Mauritius
Don't get me wrong; Mauritius is breathtaking. Think endless miles of turquoise waters that seem too saturated even for Instagram. It's an adult playground for the adventurous at heart—like me. But even as I stood there, beholding the view from the beach of LUX* Belle Mare, I couldn't shake a nagging curiosity. "How would Seychelles compare to this?" I thought.
Beach Vibes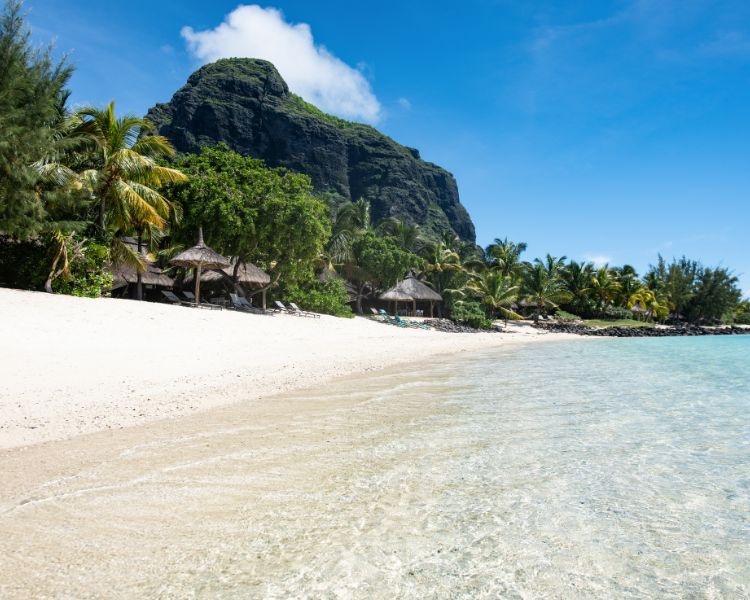 Mauritius
Mauritius: We're talking miles of reefs creating calm lagoons, ideal for families or if you're just not into big waves. There's also a mix of volcanic black sand beaches for you 'grammers who want that contrasting beach pic.
Seychelles: Picture this: Granite boulders, coral reefs and beaches that look straight out of a fantasy novel. Seychelles' Anse Source D'Argent beach is like stepping into a postcard.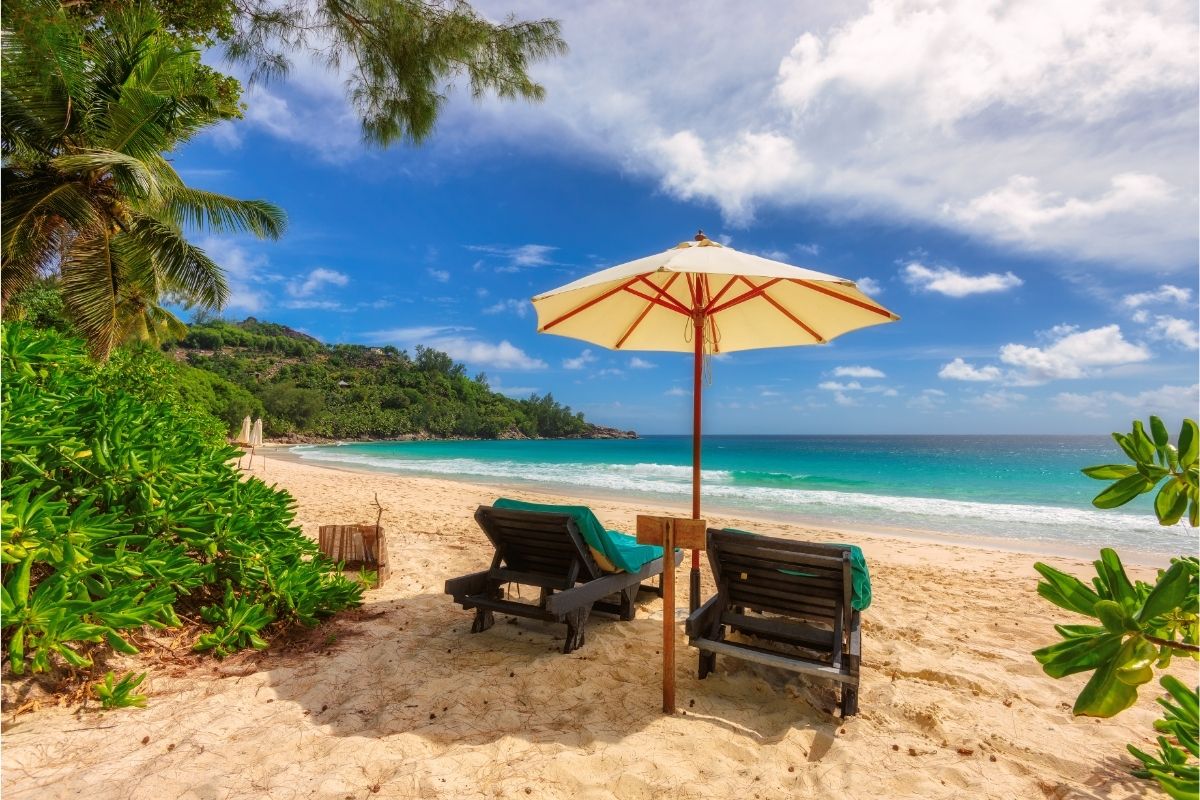 Seychelles
Chapter Two: Diving into the Mauritian Experience
"Try the Rougaille," the server at the resort's restaurant, Kitchen, insisted. As someone who prides herself on being a culinary thrill-seeker, I obliged. The Rougaille, a Creole dish loaded with rich tomato sauce, tamarind, and spicy sausages, was like a symphony of bold flavors. I could almost hear the rhythms of sega music with every bite. Trust me, your palate isn't living until it's tried Mauritian cuisine.
Mauritius is the haven for the adventurous—whether you're kitesurfing above coral reefs or exploring the Black River Gorges National Park, the adrenaline rush is real. At the resort, every detail is geared towards the thrill-seeker. I met Angela and Rick, a lively couple from Australia, during a snorkeling excursion. We laughed so hard, sharing stories as we watched the underwater world unfold in a vibrant display of corals and anemones. Angela gave me a nudge, "You're just like us, aren't you? Never content until you've turned over every rock?"
Frequently Asked Questions (FAQ) on Mauritius & Seychelles Resorts: The Real Talk by Sarah
Hey globe-trotters! So, you've read my breakdown on Mauritius vs Seychelles and you've got questions? You've come to the right place. Let's dive into some FAQs, shall we?
A: Mauritius offers a wider range of accommodation, including budget-friendly options. Seychelles is generally more upscale. If you're watching the wallet, Mauritius might be more your speed. Answer
A: Both are fabulous for lovebirds. But if you're looking for utter seclusion and willing to splurge, Seychelles has those hidden villas that scream "just married!"
A: Mauritius scores here with its calm lagoons and kid-friendly resorts. It's a family paradise.
A: In Mauritius, a car rental can be handy but isn't a must. In Seychelles, you're better off with boats and ferries between islands.
A: In Mauritius, you can't leave without trying a "dholl puri" from a street vendor. In Seychelles, get your hands on some grilled fish with Creole spices. Trust me on this.
A: Mauritius has great nightlife with beach clubs and bars. Seychelles is more laid-back—think romantic dinners under the stars.
A: Mauritius is multilingual with English, French, and Creole spoken widely. In Seychelles, it's mostly Creole and English.
A: Mauritius is a year-round destination but May to December is prime. Seychelles is pretty consistent but April-May and October-November are the cream of the crop.
A: Absolutely, darling! Ferries are frequent and it's the best way to experience the different vibes each island offers.
A: Both islands offer great water activities but Mauritius has a wider range, from kite-surfing to deep-sea fishing.
Chapter Three: When Seychelles Calls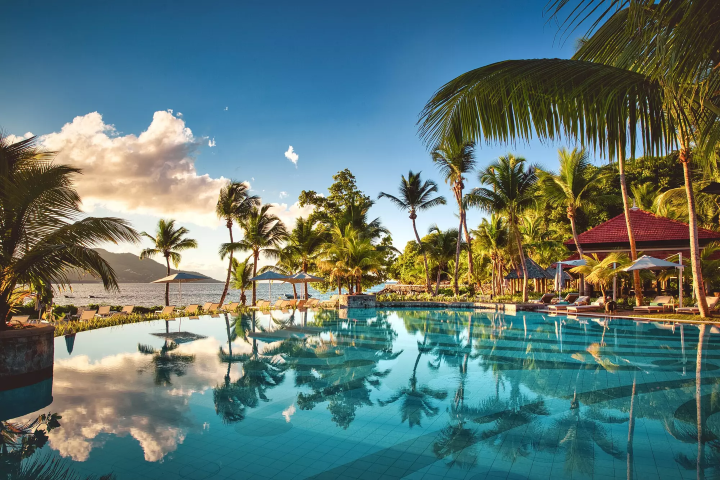 See Seychelles Resorts
Seychelles had a different rhythm, a unique melody that's less 'pop song' and more 'timeless ballad.' I stayed at the Constance Ephelia Resort in Mahé, where the essence of luxury was more discreet, more in tune with nature. The granite boulders strewn across the beaches looked like they were molded by the hands of ancient poets, offering their age-old wisdom to anyone who would listen.
"You must visit La Digue," Yann, a local artist I befriended at the market in Victoria, told me. And so I did, on a small ferry, carrying not just tourists but also crates of fresh fruits and blaring island tunes. The unhurried lifestyle of La Digue enchanted me. Here, ox-carts still rule the roads, and everyone seems to know everyone.
Activities and Adventure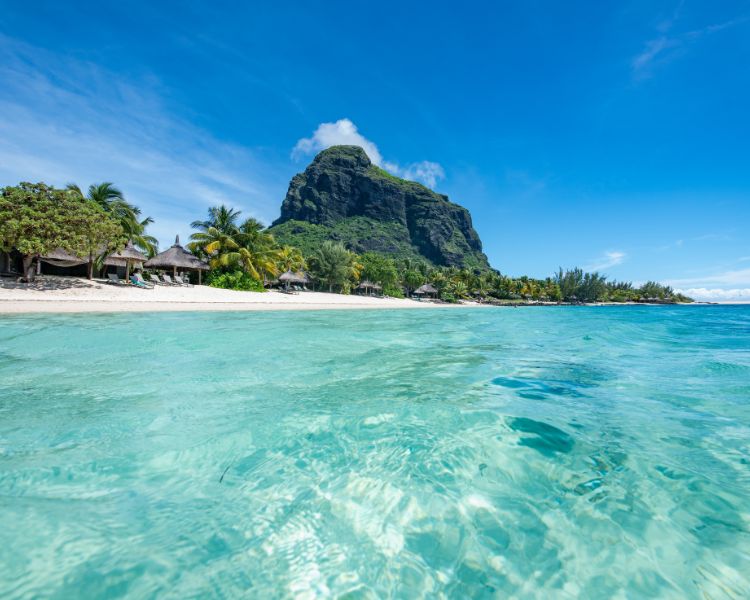 Mauritius: This island isn't just a pretty face. Get your adrenaline pumping with zip-lining, hiking, or how about quad-biking in a safari?! 🏞️ Plus, water-sports galore.
Seychelles: Less about the adrenaline, more about the chill. Think snorkeling, diving, or just lazing around on the beach with a coconut in hand. Ahh, the life!
Cuisine
Mauritius: A culinary haven! A fusion of Creole, Indian, and even Chinese food. Spices, curries, and the freshest of seafood.
Seychelles: Imagine the catch of the day grilled to perfection, seasoned with Creole spices, and served with a side of coconut rice. Mouth watering yet?
Cuisine
Alright, lovelies, that's a wrap for now! Got more questions? Hit me up. Until then, keep dreaming of that island getaway! 🌴✨
Sarah ✌️
Accommodation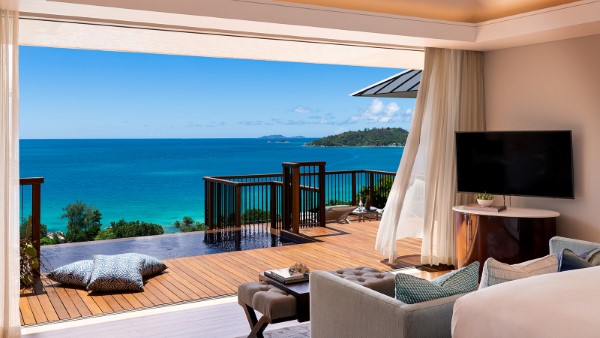 Raffles Seychelles
Mauritius: From budget-friendly hotels to ultra-luxe resorts, Mauritius has something for every wallet.
Seychelles: Generally, Seychelles leans towards the upscale side. We're talking villas perched on cliffs overlooking the ocean. Totally swoon-worthy but be prepared to splurge.
Mauritius VS Seychelles Honeymoons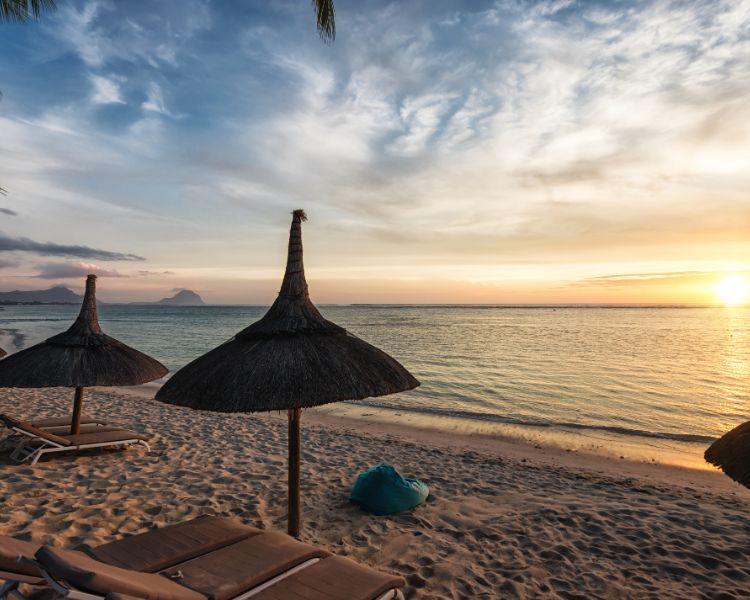 An Adult only resort in Mauritius
Ah, honeymoons— the ultimate romantic getaway, a time when you and your sweetheart can revel in that just-married bliss. If you're torn between Mauritius and Seychelles, honey, you're choosing between two slices of paradise. Imagine this: In Mauritius, you could be sipping champagne in a private pool overlooking a sapphire lagoon, while in Seychelles, you might find yourselves in a secluded villa perched on granite rocks, the Indian Ocean serenading you. Both islands offer dreamy candlelit dinners on the beach, couples' massages with views to die for, and sunsets that look like they were painted just for you two. If you're after complete privacy and are willing to splurge a little, Seychelles offers tucked-away corners that feel like you've discovered a hidden Eden. On the other hand, Mauritius brings its own flavor of romance with its vibrant culture and variety of activities to experience together. Either way, you're in for a time filled with love, luxury, and plenty of magical moments. 🥂💖
Sarah ✌️
Chapter Four: In the Arms of Serenity
In Seychelles, I felt my restless spirit calming down. The resort was a sanctuary for couples and anyone looking to lose themselves in tranquility. I met Marie, a French novelist on her sabbatical, who summed it up perfectly, "Here, you don't find adventure; you find yourself."
What about Zanzibar as an Alternative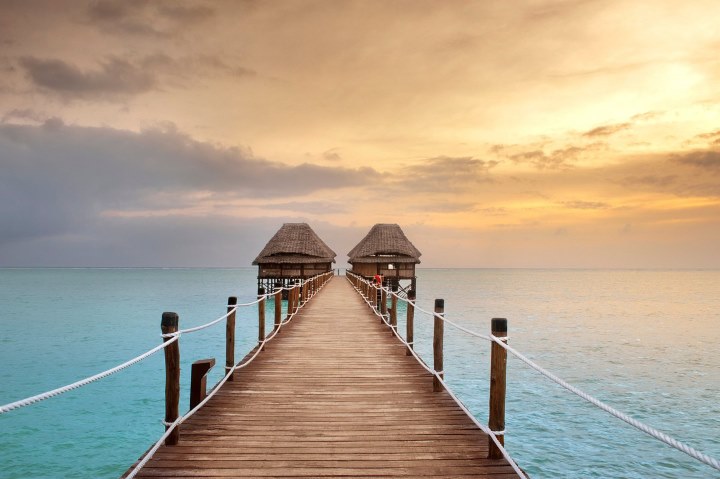 Zanzibar Melia
Epilogue: Mauritius or Seychelles?
If you're like me—an adventurous spirit yearning to taste, feel, and explore every nook and cranny of life—Mauritius will welcome you with open arms. But if your soul seeks peace, a refuge where time slows down, then Seychelles will be your sanctuary.
For something entirely different but equally enchanting, consider a Zanzibar escape—African rhythms, unique Swahili architecture, and the iridescent coral gardens offer another variety of paradise altogether.
As my plane soared above the cloud-dappled Indian Ocean, reflecting on my sojourn, I smiled. Paradise isn't a place; it's a feeling. And I had found mine, somewhere between the thrilling waves of Mauritius and the tranquil boulders of Seychelles.
---
From the turquoise realms of Mauritius to the poetic landscapes of Seychelles, every journey is a chapter in the story of your life. Choose wisely, and let your spirit guide you.
Until the next adventure,
Sarah
💼 We cherish our independence! ✈️ Our travel recommendations are carefully researched, bias-free, and powered by human expertise by April and Ricky of LRB (we have personally researched and travelled to many of these destinations and researched others thoroughly through first-hand accounts). 🌍✨
We try to keep everything up to date, but please always do your own research and contact us if you know any issues for us to help others as best we can as a small but professionally focused team! 🧐📚⚠️