Adult-Only Resorts in Mauritius
The 10 Best Adult-Only Resorts in Mauritius
The 10 Best Adult-Only Resorts in Mauritius: For When You Need a Break from, Well, Everyone Else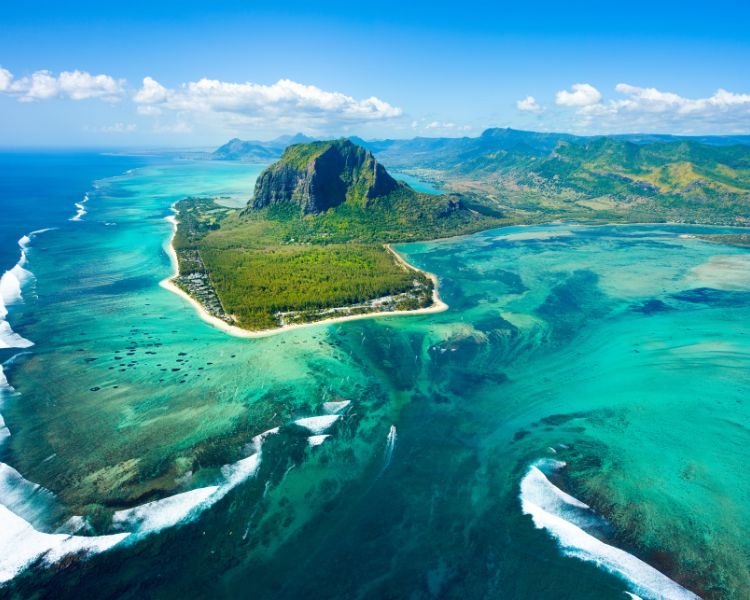 1. Ambre Mauritius vs. Salt of Palmar—A Lush Yet Sophisticated Escape
Overall Score:

Ambre Mauritius: 9.2/10
Salt of Palmar: 8.9/10
Listen, let's get something straight: as much as we adore the infectious laughter of children and the spirited energy of families, sometimes you just need an environment where the only screams are those of a peacock strutting its colorful plumage. For those moments, an adult-only resort in the paradise that is Mauritius may be just what the love doctor ordered. So, get your best bathing suits packed; we're heading to Ambre Mauritius and Salt of Palmar.
For the Beach Bum Intellectual: Ambre Mauritius
Imagine reading your latest Dostoevsky while soaking in the sun and having your partner by your side. Well, Ambre Mauritius turns that idyllic thought into reality. It's the place where turquoise waters and curated libraries become amicable neighbors.
Pros:
Beachside Sophistication: Situated on the Belle Mare beach, you get a kilometer of dazzling coastline.
Wellness Oasis: The spa is sublime. A 90-minute hot stone massage will make you question every life choice that led you to not live here.
Beach Parties: Think samba dancers and fire shows on the beach. It's a carnival with an exclusive invitation list—you!
Cons:
Limited Land Activities: If you're the sort who needs a full itinerary, the beach is lovely, but beyond that, there's a bit of a void.
Busy During Peak Season: Given its adult-only policy, it's high on demand. Book well in advance.
Find the best deal, compare prices, and read what other travelers have to say at Tripadvisor
Ambre Resort: The Adult-Only Oasis Where You Can Have Your Cake and Eat It Too
By Sarah

Hey lovebirds and lone wolves, are you in the market for some serious indulgence? I've got a gem of a place for you that's nothing short of fabulous. Say hello to Ambre Resort in Belle Mare, Mauritius. If you haven't already heard of it, buckle up, because I'm about to blow your mind.
The LocationThe Rooms: Your Own Slice of ParadiseA Moveable Feast: Your Culinary Odyssey AwaitsBars, Bars, and More BarsUnwind at The SpaFor the Lovebirds: The Honeymoon OfferThe Final Verdict
First off, location, location, location! Ambre is on the east coast of Mauritius, an hour's ride from the airport and Port-Louis. We're talking a natural sandy beach that stretches over 700-metres, hugging a lagoon that's like a multi-starrer featuring fish and marine life. Diving, bathing, or just plain old feet-in-the-sand daydreaming? It's all yours, babe.
Here's the deal, this place has 297 rooms and suites. Yes, you read that right. Nestled between a coral-reef lagoon and gardens that are lush with a capital 'L', these rooms are the epitome of beachside luxury. It's like walking into a real-life Instagram filter, no kidding.
Listen, they say 'all-inclusive,' and they are not playing. The options will make your head spin—in a good way. Whether it's Mauritian rum cocktails that'll have you singing sea shanties or a global buffet that's an around-the-world ticket for your taste buds, Ambre's got it.
Indigo: It's your main food hub, where you can grab everything from a full American breakfast to authentic Mauritian curries.
Dolce Vita: Ah, the Italians know how to live, don't they? Here, you'll find antipasti that'll make you want to write poetry and pasta that's practically a love letter in food form.
La Plage: Now this is what I call seaside dining. Just try the seafood; you can thank me later.
Cocktail anyone? Between Coral Bar's poolside pleasures and H&H Lounge Bar's karaoke nights, you're never far from your next drink. Don't even get me started on Ti-Bar—this place is like a mixology lab with local spices and herbs. You'll be sipping and 'ahh-ing' all vacation long.
If food and drink are the soul of a vacation, then the spa is the heart. And Ambre has got a spa that is a total showstopper. Between the sauna, jacuzzi, and steam room, it's like they took everything you need to unwind and stuffed it in one heavenly place. Trust me, their menu of treatments will have you feeling like a brand-new person.
Get this—they offer a four-course candlelit dinner on the beach, breakfast in your room, and a bottle of sparkling wine. That's just for starters! This place rolls out the red carpet for couples so smoothly you'd think they invented romance.
Ambre Resort is not just a destination; it's an experience. Whether you want to luxuriate in the spa, revel in gastronomic delights, or simply bask in the tropical ambiance, Ambre ticks all the boxes and then some. It's adult-only, which means the only crying you'll hear is your own tears of joy (or maybe from your cocktail onions, but who's judging?).
So, what are you waiting for? Get packing, get booking, and let's make those dreamy Instagram posts a reality. Trust me, Ambre is where adulting feels like a breeze, and you won't want to leave. Ever.
For the Boutique Hotel Aficionado: Salt of Palmar
If you have an eye for design, Salt of Palmar is your aesthetic muse come to life. It's a small but exceptionally designed resort, a bit like that indie film that's artfully produced but not for mainstream tastes.
Pros:
Chic Design: Every corner is Instagrammable. Yes, even the bathrooms.
Farm-to-Table Dining: The food is so local and fresh, you'll half expect the chef to bring a chicken to your table for pre-meal introductions.
Community Touch: The resort has strong ties with the local community, offering artisan workshops and village tours.
Cons:
Size: While boutique means intimate, it also means fewer amenities.
Price Point: Luxury and exclusivity come with a price tag to match. Be prepared to splurge.
Find the best deal, compare prices, and read what other travelers have to say at Tripadvisor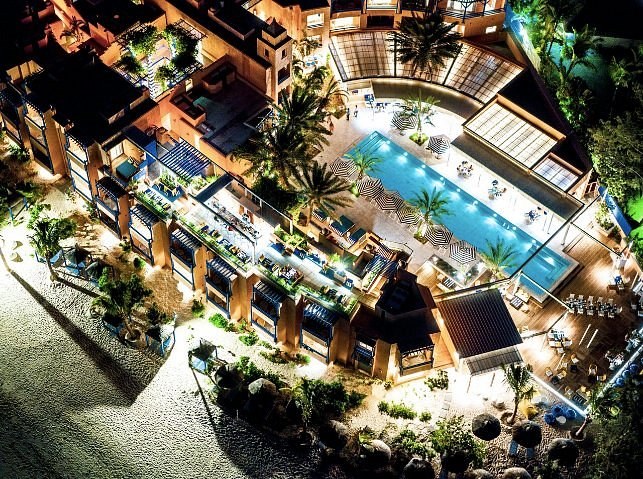 Salt Of Palmar
Top 10 Adult Only Resorts in Mauritius
I get it. Trust me, darling, you're making a spectacular choice. Just thinking of it makes me want to toss my laptop, grab a margarita, and jump on the next flight. But since we're all adults here, let's talk resorts, shall we?
Adult Only Resorts In Mauritius: find the best deal, compare prices, and read what other travelers have to say at Tripadvisor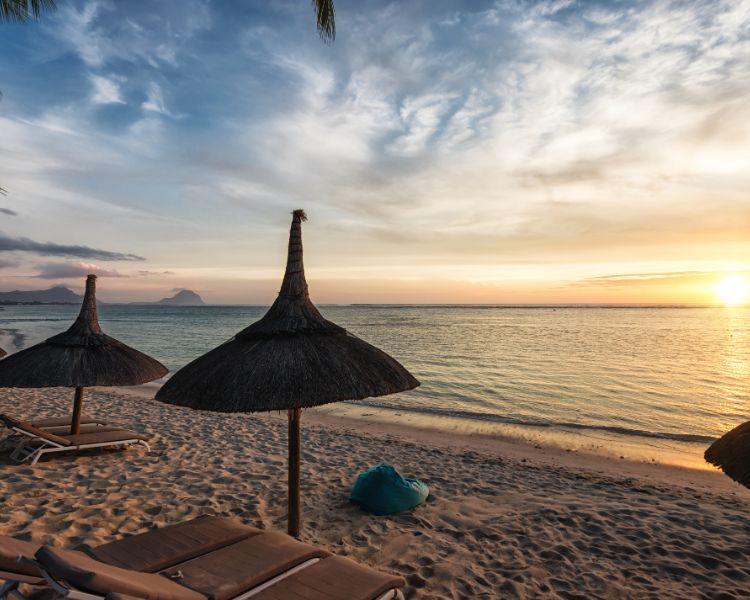 Ambre Mauritius - A Love Letter to Serenity
Amenities: All-Inclusive, Breakfast Included
Ah, Ambre Mauritius. This is the place you go when you want the ocean to send you little love notes in the form of waves lapping at your feet.
Pros:
That Spa Experience: Imagine sipping on herbal tea as you enjoy a four-hand Balinese massage. Bliss.
Exclusive Beach Real Estate: A stretch of beach that might as well be reserved just for you.
Cons:
Limited Availability: I'm not kidding, book it now or weep later.
Why you should book: If you want to be wrapped in elegance without losing that easygoing, feet-in-the-sand vibe, Ambre's got you.
Seasense Boutique Hotel & Spa - A Sartorial Dream
Amenities: Boutique Hotel, All-Inclusive, Coral Pool

Ever had dreams that were magazine spread-worthy? Seasense is the architectural embodiment of those dreams.
Pros:
Coral Pool: Swim above a real coral reef, without actually being in the ocean.
Instagram-Worthy Everything: Everywhere you turn is a photo op.
Cons:
Luxury Tax: Splendor ain't cheap, but can you really put a price on happiness?
Why you should book: For a honeymoon that screams "couture" without being stuck-up, Seasense is a charmer.
Lagoon Attitude - Nature's Lap of Luxury
Amenities: All-Inclusive, Breakfast Included
Lagoon Attitude calls out to those who want luxury without upsetting Mother Nature.
Pros:
Eco-Conscious: They'll let you sleep soundly knowing you're being good to the planet.
Kayaking Breakfasts: Yes, you can start your day paddling out on a serene lagoon.
Cons:
Early Bird Lifestyle: You won't find Ibiza-style parties here.
Why you should book: You're green but you also love the finer things. Lagoon is your eco-chic dreamscape.
Seapoint Boutique Hotel - Mindfulness Meets Beach Life
Amenities: All-Inclusive, Main Pool
Whoever said wellness and beach life couldn't merge has clearly never been to Seapoint Boutique Hotel.
Pros:
Sunset Yoga: Sun Salutations while the sun actually sets? I mean, come on.
Privacy Deluxe: It's like renting a private beach.
Cons:
Slightly Steep: Your wallet might lose a little weight, but think of the Insta pics!
Why you should book: If you're into wellness but you're not into sacrificing luxury, Seapoint will float your boat.
Paradise Cove Boutique Hotel - For the Romantics at Heart
Amenities: All-Inclusive, Seafront
Here, paradise isn't lost; it's found, and you won't want to leave.
Pros:
Love Nest Boat Trips: Pack a bottle of wine and let the sea be your wingman.
Touch the Sea: The ocean is practically an arm's length away.
Cons:
Bookworm Requirements: Pack that novel you've been meaning to read, you'll have time for it.
Why you should book: If the word "romantic" is in your travel vocabulary, don't even think about another place.
Bonus Mention: Astroea Beach Hotel - Where Simple Meets Splendid
Amenities: Guest House

If you want that island luxury without completely emptying your 401k, Astroea is your answer.
Pros:
Budget Elegance: Affordable doesn't mean compromising quality here.
Homey Feel: The hospitality is more "old friend" than "hotel staff."
Cons:
Spartan Luxuries: Not the place for endless amenities, but what's there hits the spot.
Why you should book: You want to disappear from the world but not from your savings account.
So there you have it. Whether you want eco-chic sophistication or barefoot luxury, Mauritius has the adult-only resort that's whispering your name. So stop daydreaming and start booking. Your sunhat is getting impatient.
A Trend to Note: The Rise of Adult-Only Resorts
With the growing popularity of adult-only resorts, many are adding specialty features—think cocktail-making classes or silent discos on the beach—to make themselves unique. It's not just about lacking kids; it's about an atmosphere of tranquility combined with adult-friendly activities.
Insider Tips:
Ambre Mauritius: Don't miss their weekly seafood night. It's like Neptune's buffet.
Salt of Palmar: Take one of their artisan workshops; you'll leave with more than just memories.
FAQ: Your Burning Questions About Adult-Only Resorts in Mauritius, Answered
By Sarah
Hey globetrotters and beach loungers! So you're considering an adult-only resort in Mauritius for your next getaway? You've got questions, and lucky for you, I've got the answers. Let's dive right in.
A: Picture this—no kids throwing sandcastles near your perfect beach spot, no shrieks interrupting your serene sunset, and no need to side-eye anyone at the romantic dinner you've been dreaming of. An adult-only resort is essentially a zen garden but with cocktails and infinity pools.
A: When they say "all-inclusive," they're not just teasing you. We're talking food from sunrise to sunset, cocktails that are more like works of art, and activities that'll make your Instagram followers green with envy. And, of course, let's not forget the spa—because you're worth it.
A: Heck, no! Whether you're flying solo, hanging with friends, or on a romantic escape, adult-only resorts have a vibe for everyone. Going it alone? You'll make friends at the swim-up bar or during one of the many activities. Trust me, these resorts are where "me time" becomes "best time ever."
A: Imagine a world tour for your taste buds. From Italian to local Mauritian delicacies, the culinary scene is top-notch. Got a craving for sushi at midnight? Or maybe an artisan coffee at dawn? Chances are they've got it.
A: Will there ever! Think live bands that'll have you dancing until you forget what time it is, or themed nights that transform the resort into a mini-Carnival. And don't even get me started on the bars. If your idea of fun is belting out your favorite tunes at karaoke, you're in for a treat.
A: Ah, the nightlife. With beach parties, bars that stay open late, and plenty of spots to take in the sea air under the stars, you won't need to count sheep to fall asleep. Whether you're into a chill night with a cold beer or something more high-octane, there's a scene for you.
A: Picture waking up to a sunrise ocean view, taking a dip in your private plunge pool, or having room service deliver breakfast in bed. Room upgrades add that extra layer of awesome to an already mind-blowing experience. If you're asking me, I'd say go big or go home.
A: One word: Spa. These places know how to spoil you with massages, facials, and all the pampering you can handle. Whether you want to detox, relax, or simply bask in your own fabulousness, they've got you covered.
A: If you're bored at an adult-only resort in Mauritius, then honey, we need to talk. Between water sports, cooking classes, and a fitness center that'll make you want to work out (yes, really), there's no time for boredom.
💼 We cherish our independence! ✈️ Our travel recommendations are carefully researched, bias-free, and powered by human expertise by April and Ricky of LRB (we have personally researched and travelled to many of these destinations and researched others thoroughly through first-hand accounts). 🌍✨
We try to keep everything up to date, but please always do your own research and contact us if you know any issues for us to help others as best we can as a small but professionally focused team! 🧐📚⚠️