All-inclusive Family Resorts in the Catskills
All-inclusive family resorts in the Catskills
Searching for all-inclusive family resorts in the Catskills? Look no further than Rocking Horse Ranch Resort. This family fun getaway resort promises endless, adventure, and relaxation, ensuring an unforgettable vacation for all ages. Let's delve into what makes this resort an ultimate family destination and look for alternatives. 
See also All Inclusive Resorts in the Catskills
Rocking Horse Ranch Resort Review
When the city's constant hum of activity started to feel overwhelming, I decided to swap the urban jungle of New York City for the tranquil greenery of the Catskills.
Rocking Horse Ranch Buffet
Review of Rocking Horse Ranch for Family Vacations
My friend Emily, a high school art teacher and mom of two, and I found ourselves yearning for a break, something far from our everyday routine yet close enough to drive. As we skimmed through endless lists of Catskill resorts, one place caught our eye: Rocking Horse Ranch Resort, an all-inclusive family retreat promising adventure, relaxation, and hearty meals all in one package.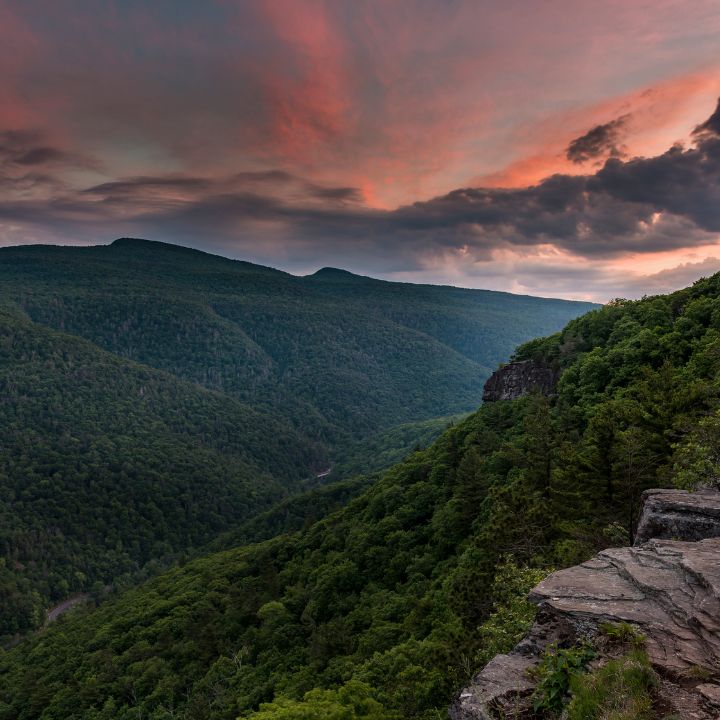 The Catskill Mountains
As we navigated our way through the luscious Catskill Mountains, the city's concrete canvas gradually gave way to a natural palette of greens and browns, punctuated by flashes of wildflowers. I remember our first glimpse of Rocking Horse Ranch Resort. Nestled amongst verdant landscapes, its wooden facade appeared like a frontier outpost straight out of a classic Western movie.
The Rocking Horse Ranch Resort, situated amidst the picturesque landscape of the Catskills, offers an exciting world of all-inclusive adventures for families. A vacation here promises delightful experiences that span both indoor and outdoor activities, catering to diverse interests and age groups.
Accommodations: Award-winning accommodations promise comfort and relaxation after a day of exploration and adventure.
Culinary Delights: All-inclusive dining covers breakfast, lunch, dinner, and dessert, featuring a wide array of dishes to satisfy every palate. Meals are prepared by a culinary team of graduates from the Culinary Institute of America, guaranteeing a top-notch gastronomic experience. In addition to the meals, a Chef's Tasting featuring a selection of specialty hors d'oeuvres and a 24/7 coffee and pastry station are also available.
Rocking Horse Ranch
Outdoor Activities: The resort hosts a multitude of outdoor activities. The Mountain Tubing Adventure, the Northeast's longest, promises adrenaline-pumping fun. For equestrian enthusiasts, Horse Adventures offers beautiful riding trails open all year round. The Super Bungee Jumpers and Rock Climbing provide more thrill-seeking opportunities. In winter, the resort transforms into a Winter Fun Park featuring an ice-skating rink and snow tubing. The resort also has a private lake offering water sports fun for all ages.

Indoor Activities: No matter the weather, indoor activities ensure fun for everyone. The Big Splash Indoor Pools offer a summer-like environment throughout the year. Nightly Entertainment brings live performances, bonfires, Wild West shows, and even spectacular fireworks displays. The Lucky Horseshoe Arcade with mini-bowling and the new Galactic Heroes Laser Tag provide more opportunities for family fun. Archery and a Shooting Gallery let guests test their precision and focus.
The variety of options and all-inclusive format make it a fantastic choice for a memorable family getaway in the Catskills.
Find the best deal, compare prices, and read what other travelers have to say at Tripadvisor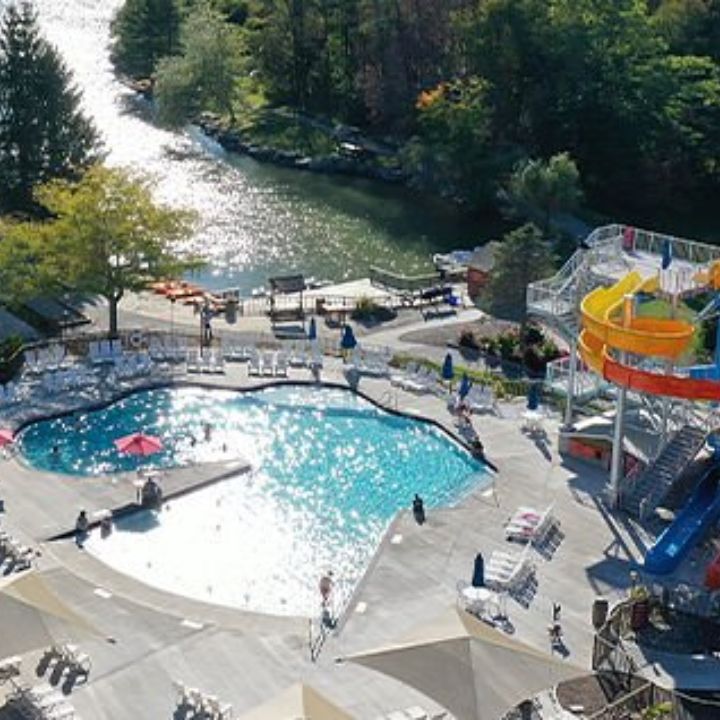 Rocking Horse All-Inclusive Family Resort In The Catskills
all-inclusive packages
The Rocking Horse Ranch Resort provides a fantastic all-inclusive package, ensuring that guests have access to a host of activities and amenities without any hidden costs. Here's what you can expect from their all-inclusive package:
1. Accommodation: The package includes a stay in their award-winning accommodations, designed to provide comfort and luxury.
2. Meals: All your meals are taken care of in this package. From a hearty breakfast buffet to a generous lunch featuring a large salad bar and a rotating à la carte dinner menu featuring freshly prepared soups, salads, appetizers, and a selection of delicious entrées. A signature dessert bar with homemade cakes, pies, cookies, and an ice cream sundae station is also included.
3. Activities: Access to hundreds of activities is included in the package. These range from horseback riding, mountain tubing, super bungee jumpers, rock climbing, and access to their indoor water park, Big Splash.
4. Nightly Entertainment: Every evening, the resort hosts live performances in the Silverado Saloon. There are also bonfires with live music and dancing, Wild West shows, and spectacular fireworks displays.
5. Facilities: The package allows you access to the resort's facilities like the indoor heated pool, the Lucky Horseshoe Arcade with mini bowling, the new Galactic Heroes Laser Tag, and the shooting gallery & archery range.
6. Winter Fun Park (seasonal): During winter, the resort provides snow activities like ice skating and snow tubing.
This all-inclusive package is designed to provide a hassle-free vacation experience. However, it's always a good idea to check the resort's official website or contact their reservations team for the most accurate and current information.
As we settled into our cozy room, I felt my city-induced stress melt away, replaced by a comforting tranquility. Our room was spacious and inviting, decorated in a rustic country style that further emphasized the home-away-from-home vibe.
Days at Rocking Horse were filled with a delightful mix of adrenaline-pumping activities and leisurely relaxation. We embraced our inner children, trying our hands at horseback riding, rock climbing, and even bungee jumping, giggling and shrieking like schoolgirls. Emily, with her characteristic competitive spirit, challenged me to a game of mini bowling at the Lucky Horseshoe Arcade. Naturally, the game ended in a tie, leaving us both victoriously grinning.
Meal times were an affair to remember. We dined like queens, savoring a diverse array of flavors, from the hearty Texas Size French Toast at breakfast to the mouthwatering pulled pork sliders at lunch. The pièce de résistance was undoubtedly the dinner, where we indulged in the signature Kansas City Strip Steak and Award Winning BBQ Spare Ribs, the smokey flavors bursting on our tongues.
The resort truly came alive at night. The air was filled with contagious energy as guests of all ages congregated to enjoy live performances at the Silverado Saloon. The memorable sight of Emily and me, two city girls, line-dancing under the starlit sky, will forever be etched in my mind.
Rocking Horse Ranch Resort was more than just a vacation spot; it was a slice of joyous childhood served on a platter of natural beauty. It's an ideal destination for families with young kids, or adults who, like Emily and me, were seeking an escape from their bustling city life.
Exploring the Catskills
Beyond the activity-packed premises of the Rocking Horse Ranch Resort, the surrounding Hudson Valley area offers numerous opportunities for exploration and adventure.
Also, see weekend getaways in Upstate New York
Walkway Over the Hudson: Just a short drive away, the Walkway Over the Hudson State Historic Park is the world's longest elevated pedestrian bridge. Spanning the Hudson River, the bridge provides stunning panoramic views of the valley and is a favorite spot for walkers, hikers, joggers, and cyclists.
FDR Home and Presidential Library & Museum: A visit to the Franklin D. Roosevelt Home and the first US Presidential Library offers a deep dive into the life and times of the 32nd President of the United States.
Historic Hyde Park: This area, home to the FDR sites, also boasts the Vanderbilt Mansion, a remarkable example of the opulent homes built during the Gilded Age.
Mohonk Preserve: For those who want to venture into the great outdoors, the nearby Mohonk Preserve offers a wide range of hiking, biking, and climbing routes amidst beautiful natural scenery.
Culinary Institute of America: Food enthusiasts can take a tour of the prestigious Culinary Institute of America and enjoy a meal at one of its acclaimed on-site restaurants.
Wineries and Breweries: The Hudson Valley is known for its abundant wine and craft beer scene. Wineries like the Millbrook Vineyards & Winery and breweries like the Hyde Park Brewing Company offer tastings and tours.
Antique Shopping: The towns in the Hudson Valley are well-known for their antique shops. A leisurely stroll around the streets of these charming towns can lead to the discovery of hidden gems and unique keepsakes.
While the Rocking Horse Ranch Resort offers a fully immersive vacation experience with its all-inclusive packages, venturing outside the resort offers guests a chance to discover the rich history, natural beauty, and unique attractions of the Hudson Valley. Always remember to check the operation hours and any entry requirements for these sites before your visit.
Mohonk Mountain House All Inclusive
After our joyous escapade at the Rocking Horse Ranch Resort, Emily and I found ourselves drawn back to the verdant allure of the Catskills. This time, we opted for a different experience, choosing to explore the opulence of the Mohonk Mountain House. A Victorian castle standing tall amongst 40,000 acres of forest, the resort had always been on our list of places to visit.
As our car wound its way up the long driveway, we were welcomed by the striking sight of the Mohonk Mountain House. Bathed in the warm glow of the setting sun, the castle-like structure presented an irresistible fusion of grandeur and natural charm.
Mohonk Mountain House All Inclusive
Our room, charmingly furnished and reminiscent of a past era, offered a stunning view of the sprawling wilderness outside. Stepping onto our private balcony, we were met with a panoramic spectacle of the pristine lake reflecting the castle's grandeur, an image that remains etched in my memory.
vlog Review of Mohonk Mountain House
In the vlog titled "MOHONK MOUNTAIN HOUSE | New York Lake Lodge | Full Tour in 4K", Top Flight Family shares their delightful experience at Mohonk Mountain House. The resort is a beautiful lakefront property located in the Hudson Valley region of New York State, about a two-hour drive from New York City.
The family stayed in a cozy two-bedroom lake-facing suite with a terrace offering stunning views of the lake. They appreciated the resort's array of guided outdoor activities, such as archery, tomahawk throwing, animal tracking tours, and guided hikes of different intensity levels, ensuring that every guest can choose a level that suits them best.
The spa was another highlight, with big windows overlooking the trees and nature, a fireplace, and an outdoor heated mineral pool. The resort's indoor heated pool and small game room were also popular with the children.
When it came to dining, all meals were served in the main dining room with beautiful views. The food was described as gourmet, with a three-course meal for both lunch and dinner. The standout dish was the house gemelli bolognese, so good it was ordered multiple times.
The vlog also detailed the resort's strict COVID-19 safety protocols, which included wearing masks indoors, high mask adherence from both staff and guests, and ample hand sanitizers available throughout the resort. The vlog concluded with a reminder that the pricing for the resort can vary depending on the type of accommodation, number of guests, and time of year.
The family's trip to Mohonk Mountain House was resort number 18 of their 21-resorts-in-2021 challenge. They recommended starting the planning process by going directly to the resort's website to check price ranges.
Find the best deal, compare prices, and read what other travelers have to say at Tripadvisor
Mohonk Mountain House caters to a variety of tastes, boasting an assortment of outdoor activities that range from guided hikes through the scenic trails to rounds of golf. Emily, ever the adventurous one, coaxed me into a horseback ride, while I managed to convince her to join a relaxing yoga session. Each activity brought us closer to nature, as we found ourselves constantly captivated by the forest's symphony of sounds and the ever-changing hues of the surrounding landscape.
The resort's farm-to-table dining experience was an epicurean delight. Each meal was a lavish spread of fresh, local produce prepared with impressive culinary finesse. The highlight of our dining experiences was the afternoon tea and cookies served in the historic Lake Lounge - an elegant affair that transported us to a different era.
Evenings at Mohonk were magical. As the sky darkened, the resort and surrounding trails twinkled with lights, casting enchanting reflections on the lake. The nighttime entertainment, ranging from live performances to special events, added a vibrant charm to the otherwise tranquil surroundings.
While the Rocking Horse Ranch Resort was a dive into childhood fun and frolic, Mohonk Mountain House felt like a step into a luxurious fairy tale, wrapped in historic charm and natural beauty. For those seeking an elegant escape amid nature, interspersed with moments of adventure, and a touch of history, Mohonk Mountain House is the perfect getaway.
But if a laid-back, all-inclusive retreat catering to family fun is what you're after, Rocking Horse Ranch Resort would be your go-to destination, promising a balance of adventure, relaxation, and mouth-watering dining experiences.
As Emily and I bid farewell to the beautiful castle nestled in the mountains, we carried with us a suitcase full of unforgettable memories, a camera full of scenic shots, and hearts full of contentment. It was a reminder that while life might often seem like a mad rush, it's in these serene retreats and timeless moments that we find our true joy.
FAQ for All Inclusive Family Resorts in the Catskills
Some of the popular family-friendly resorts in the Catskills region include the Rocking Horse Ranch Resort, Mohonk Mountain House, Winter Clove Inn, Villa Roma Resort, and Buttermilk Falls Inn & Spa. These resorts offer a range of amenities and activities that cater to families with children of all ages.
The Catskills offers a wide variety of activities for families, including hiking, horseback riding, canoeing, skiing, tubing, and exploring natural wonders like waterfalls and caves. There are also several historical sites, museums, and family-friendly festivals and events throughout the year.
The Catskills is a year-round destination with different attractions in each season. Summer offers great hiking, water sports, and outdoor activities. Autumn brings stunning fall foliage, while winter is perfect for skiing and other winter sports. Spring is a great time to witness the region's flora in full bloom.
Several resorts in the Catskills offer all-inclusive packages, such as the Rocking Horse Ranch Resort and Mohonk Mountain House. These typically include accommodations, meals, and a range of recreational activities. However, not all resorts in the region are all-inclusive, so it's best to check with the resort directly. 
The Catskills region is approximately 100-150 miles from New York City, depending on where you're heading in the region. This makes it a perfect weekend getaway destination for families based in NYC.
The Catskills offer a wide array of activities for children of all ages. Many resorts have kid-friendly amenities such as swimming pools, playgrounds, game rooms, and organized activities. In addition, the region is home to several attractions that kids will love, such as Zoom Flume Water Park, The Farmers' Museum, and Catskill Mountain Railroad.
The Catskills region can experience a wide range of weather conditions, so packing layers is recommended. Essentials include comfortable hiking shoes, swimwear, sunscreen, bug spray, and warm clothing for cooler evenings. If visiting in the winter, snow gear is a must. Remember to pack any necessary items for young children, such as diapers, formula, etc.
Some resorts in the Catskills are pet-friendly and welcome furry friends, but others do not allow pets. It's recommended to check with the specific resort before making your booking.
💼 We cherish our independence! ✈️ Our travel recommendations are carefully researched, bias-free, and powered by human expertise by April and Ricky of LRB (we have personally researched and travelled to many of these destinations and researched others thoroughly through first-hand accounts). 🌍✨
We try to keep everything up to date, but please always do your own research and contact us if you know any issues for us to help others as best we can as a small but professionally focused team! 🧐📚⚠️