Weekend Getaways from New York
Weekend Getaways From New York
Escape New York! This is Sarah, your trusted travel companion, inviting you to embark on a journey beyond New York City's skyscrapers. From tranquil countryside resorts to quaint seaside towns, we have curated the perfect list of weekend getaways. So, grab your weekender bag and let's dive into these refreshing retreats that promise adventure, relaxation, and an array of delightful surprises.
See also Weekend Getaways to Upstate New York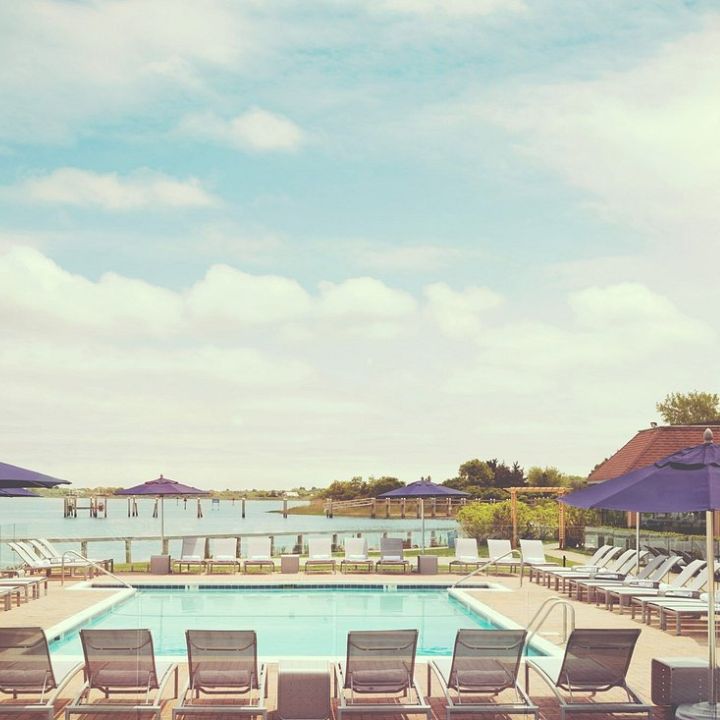 Montauk Yacht Club in the Hamptons
Top
Getaway Destinations from New York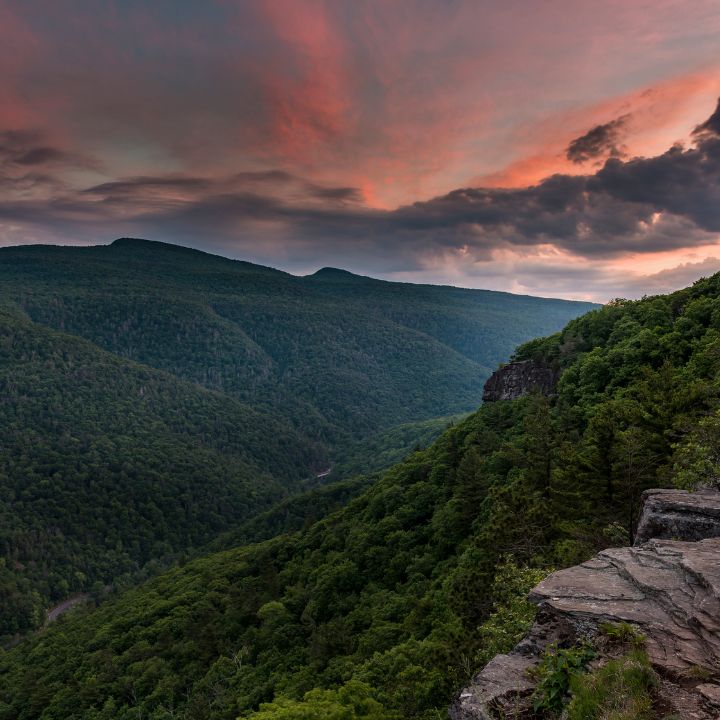 The Catskill Mountains
Catskills, New York: For outdoor enthusiasts, the Catskill Mountains provide a rustic getaway, with options for hiking, fishing, camping, and skiing. Visit Woodstock for its music history, or the region's numerous antique shops and art galleries.
Pocono Mountains, Pennsylvania: About a two-hour drive from NYC, the Poconos offers outdoor activities like hiking, fishing, and skiing. It also has beautiful waterfalls, including the Bushkill Falls, known as the "Niagara of Pennsylvania."
Princeton, New Jersey: Home to the prestigious Princeton University, this town offers a blend of history, culture, and outdoor activities. Take a stroll through the university campus, visit the Princeton University Art Museum, or go for a paddle on Lake Carnegie.
Lake George, New York: Located in the Adirondacks, Lake George offers water-based activities, including boating, fishing, and swimming. Hiking opportunities abound, and the village itself offers a range of dining and shopping options.
Newport, Rhode Island: A bit further afield, Newport is known for its stunning Gilded Age mansions and beautiful coastline. Explore the Cliff Walk, visit the historic mansions, or go sailing on Narragansett Bay.
All-Inclusive Family Resorts In The Catskills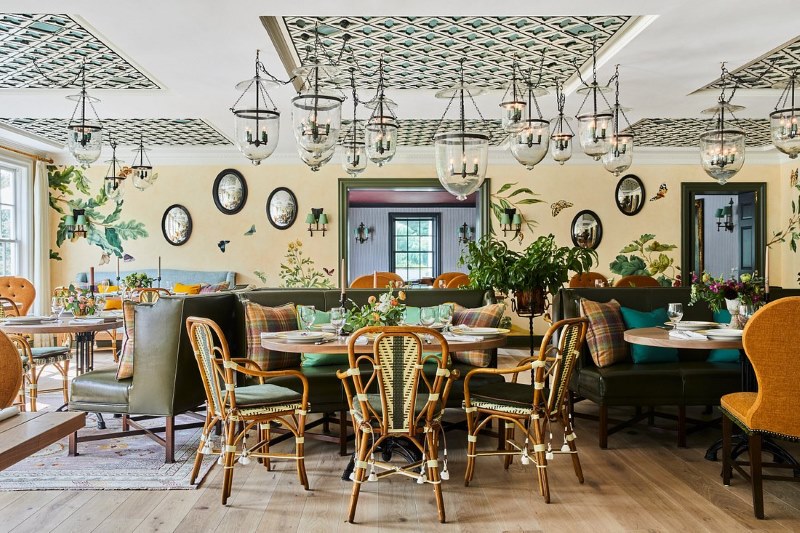 The Mayflower Inn & Spa CT
Y. Yale (New Haven, CT): Visit the prestigious Yale University and enjoy the city's eclectic food scene.
Z. Zipping around Connecticut's coastline: Take a scenic drive, explore the beautiful seaside towns, and enjoy fresh seafood.
Classic Getaways from NYC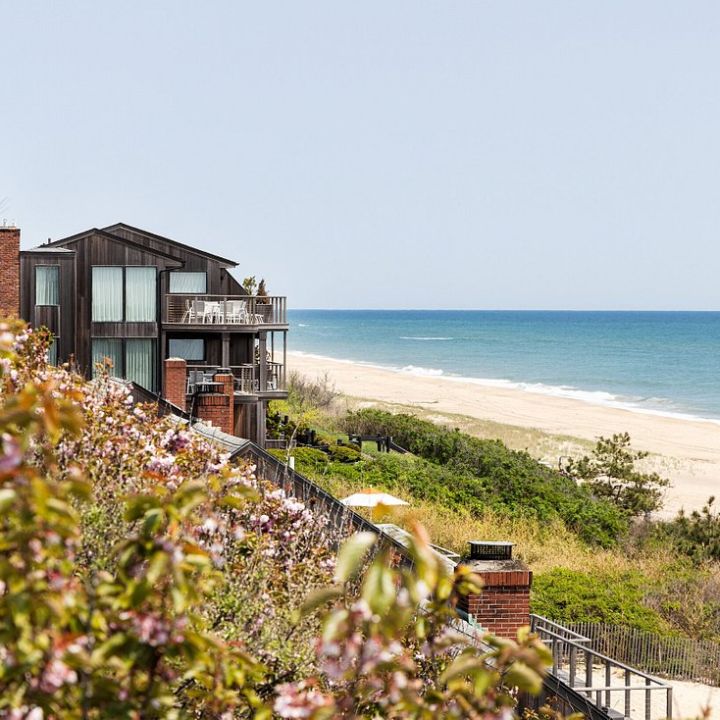 Gurney's Montauk Resort & Seawater Spa
As winter graces The Hamptons, the summer hum gives way to a serene, frosty sanctuary. At the easternmost tip of Long Island, Gurney's Montauk Resort & Seawater Spa extends an oceanside retreat to travelers, braving the winter cold for an exquisite beach-side experience.

Pros
The Seawater Spa, featuring Roman baths and a seawater-filled heated indoor pool, provides a unique, soothing experience.
Fire pits keep the winter chill at bay, making stargazing over the Atlantic a cozy affair.
Cons
While mesmerizing, The Hamptons can prove quite expensive, even in the off-season.
The unpredictable winter weather might put a damper on outdoor activities.
Score: 8/10
Alternative For a laid-back, yet equally luxurious, beachside retreat, consider The Palms Hotel on Fire Island.
In conclusion, an escape from New York City's urban jungle need not mean renouncing luxury. Whether it's the lakeside tranquility of The Sagamore, the forested retreat of Mohonk Mountain House, or the beachfront elegance of Gurney's, a winter weekend getaway can transform the city's concrete and glass into a distant memory, replacing it with landscapes of warmth and rejuvenation.
High up in the verdant expanse of the Poconos, the grand stone edifice of Skytop Lodge stands as an emblem of timeless elegance. Known for its array of outdoor activities and award-winning culinary experience, this sprawling mountain resort offers a resplendent retreat from the bustling city life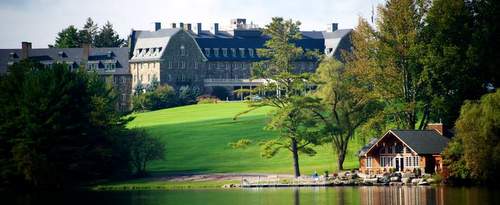 Skytop Lodge
Pros

Surrounded by 5,500 acres of lush landscape, the lodge offers year-round outdoor activities including skiing, snowshoeing, and ice-skating during winters.
Their renowned dining experiences at the Windsor Dining Room and LakeView Restaurant offer gourmet cuisine with stunning panoramic views.
Cons
Given its grandeur, the lodge might feel overwhelming for those seeking a more intimate retreat.
Despite its allure, Skytop's luxurious offerings come with a hefty price tag, which may be a deterrent for budget-conscious travelers.
Score: 8.5/10

Alternative For a more wallet-friendly yet charming experience in the Poconos, consider the historic Shawnee Inn and Golf Resort.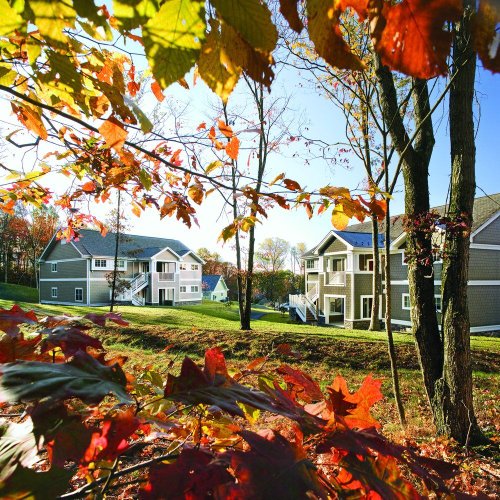 Shawnee
Adding Skytop Lodge to your weekend getaway options from New York City further broadens your palette of choices. Whether you crave a tranquil lake view, the silence of the mountains, the gentle whispers of the ocean, or the verdant greenery of the Poconos, an unforgettable experience is but a drive away.
Some top weekend getaways from NYC include the Hamptons, Montauk, Hudson Valley, Lake George in the Adirondack Mountains, the Catskills, and the Poconos.
The Hamptons are approximately 2-3 hours away by car. Montauk is further east and can take around 3-4 hours. The Hudson Valley can be reached in about 2 hours, while Lake George and the Adirondack Mountains are around 3-4 hours away. The Catskills are approximately a 2-hour drive, and the Poconos in Pennsylvania can also be reached in about 2 hours.
Yes, each of these destinations boasts luxury resorts. The Hamptons offer the famed Gurney's Montauk Resort & Seawater Spa. Montauk is home to Hero Beach Club. Lake George boasts The Sagamore. The Catskills are known for the Mohonk Mountain House, and the Poconos host the beautiful Skytop Lodge.
These locations offer a range of activities depending on the season. Beach lounging, surfing, and sailing are popular in the Hamptons and Montauk. Hiking, biking, and exploring local wineries are top choices in Hudson Valley, the Adirondacks, and the Catskills. Lake George is perfect for boating and fishing, while skiing and snowshoeing are winter favorites in the Catskills and the Poconos.
Absolutely, these getaway locations cater to a range of travelers, including families. Most luxury resorts offer family-friendly amenities and activities such as pools, game rooms, and age-appropriate outdoor adventures.
While each location offers unique seasonal activities, generally, summer and fall are considered the best times for a weekend getaway from NYC. However, for winter sports enthusiasts, the Catskills and the Poconos offer excellent winter activities.
Many resorts in these locations are pet-friendly but always check with the specific hotel or resort beforehand to understand their pet policy.
The cost of a weekend getaway can vary widely based on the chosen resort, type of accommodation, time of visit, and activities included. Budget-friendly options are available, but for luxury resorts, prices can range from a few hundred to over a thousand dollars per night.
Yes, most resorts offer various packages that may include meals, activities, or spa services. It's always a good idea to check their official websites or contact them directly for the most up-to-date information.
While it depends on the season and specific resort, it's generally a good idea to book your stay in advance, especially for popular holiday weekends and during the peak summer season.
Share Your All-Inclusive Adventures and Questions! 🌴 Have a memorable experience from a luxury all-inclusive vacation? We'd love to hear it at Luxury Resort Bliss. We're on the lookout for top-quality, insightful tales that'll inspire our community. Dive in and be a part of our sun-soaked stories! 🌊🍹✨
The story is a fictionalized account founded on travel expertise, research, and experience. Always refer to recent guest reviews and perform due diligence before booking.
💼 We cherish our independence! ✈️ Our travel recommendations are carefully researched, bias-free, and powered by human expertise by April and Ricky of LRB (we have personally researched and travelled to many of these destinations and researched others thoroughly through first-hand accounts). We also have put in the hard miles, and Ricky has worked for decades for resort and hotel chains  Hyatt, Hilton, Shangri-La and Radisson before starting Luxury Resort Bliss in 2007. 🌍✨ Unlike some other resort review websites we are concerned on the guest experience rather than mere corporate interest.