Love & Laughter Hamptons Getaways for Couples and Family Vacations
Roll down the windows and breathe in the sea-salted air! It's time for a journey to these Hamptons geataways,  magical destinations where the Atlantic whispers sweet nothings to the shore, and  villages hum with life. Whether you're starry-eyed lovers seeking secluded serenity, or a bustling family ready for an adventure-filled vacation, the Hamptons cater to all with a warm, sandy embrace and a promise of unforgettable memories.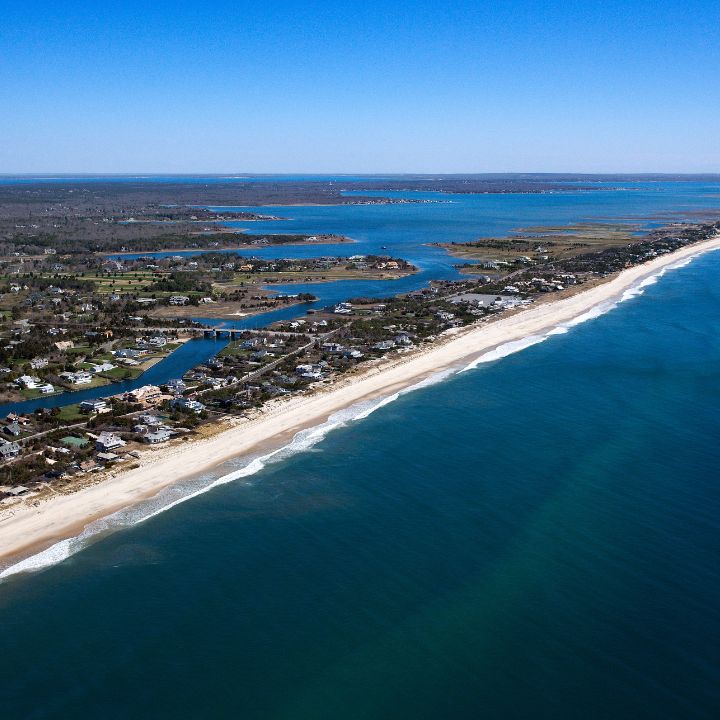 Hamptons, Long Island, New York
Best Hampton Getaway Resorts
Marram: Marram is a luxury boutique resort that offers a serene and intimate experience. Known for its elegant design inspired by natural surroundings, this resort is perfect for those who seek a peaceful retreat. The location is right on the beach, perfect for sun-worshipping and leisurely walks.
Montauk Yacht Club: This resort is ideal for those who enjoy the water. With its private marina, the Yacht Club is a water lover's dream, featuring sailing, fishing, and even whale watching. The resort has a charming nautical theme, and it's great for those looking for an active vacation.
Gurney's Montauk Resort & Seawater Spa: Gurney's offers both luxury and relaxation. With its private beach and a renowned seawater spa, this resort is perfect for the bride-to-be and her friends who are looking for a mix of relaxation and seaside fun.
Montauk Blue Hotel: Located right on the beach, Montauk Blue Hotel is perfect for those who enjoy the ocean view. It's a more budget-friendly option but still provides amenities like an outdoor pool and easy access to the town's attractions.
Bowen's by the Bays: This resort offers quaint and charming accommodations, featuring cottages and a beautiful garden. It's a great option for those who prefer a more quiet, laid-back experience, or groups that value privacy.
Hero Beach Club: This modern resort combines the laid-back beach culture with upscale amenities. The tropical landscape and outdoor pool make it a great place for a group looking for a blend of relaxation and fun.
Ocean Resort Inn: This motel-style accommodation is just steps away from Montauk's beach and offers amenities like free bike rentals, BBQ facilities, and an outdoor seating area. It's a good fit for a budget-conscious group.
Ocean Surf Resort: Located near the beach, this resort features an outdoor pool and a barbecue area. It's a simple, family-run accommodation, ideal for those looking for a relaxed, no-frills beach getaway.
Ocean Vista Resort: This resort is nestled amidst beautifully landscaped grounds and offers a range of room options, many of which have private balconies with ocean views. It's a good fit for groups wanting a peaceful, natural setting.
Surf Club Resort: This beachfront resort is known for its spacious rooms and its proximity to local attractions. With an outdoor pool and BBQ area, it's perfect for those looking for a blend of relaxation and socializing.
Each of these resorts offers its unique experience and ambiance, catering to different preferences and budgets. Be sure to consider the personality and expectations of the group when making your selection!
Find the best deal, compare prices, and read what other travelers have to say at Tripadvisor for the Hamptons
Montauk Yacht Club
If you've never witnessed a sunrise from the deck of a sailboat, let me paint the picture. It starts with a delicate play of colors, a few timid streaks of pink and gold tearing apart the night's darkness. Then, the sun peeks over the horizon, throwing a shimmering pathway across the water. In that sublime moment, the world stands still.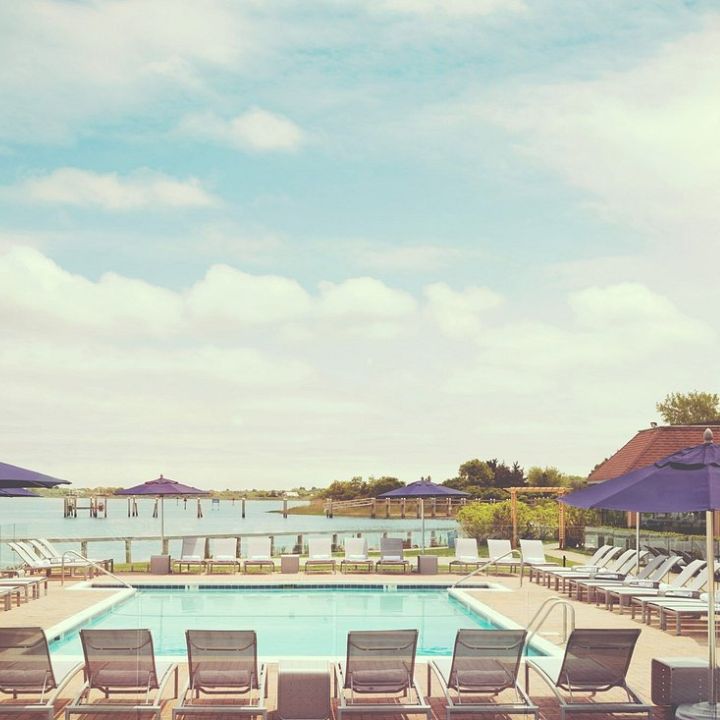 Montauk Yacht Club Getaways
It was on one such morning, docked at Montauk Yacht Club, that my adventure began. Nestled on a private corner of Star Island, the Yacht Club was not just a marina but a luxurious portal to the quintessential Hamptons' experience.

I checked into one of the 107 elegantly designed guest rooms, offering a calming view of the marina. Just outside my window, yachts swayed gently in their berths, their masts a forest of dreams against the cerulean sky. The resort's grandeur unfolded in its sprawling 219-slip marina, capable of cradling superyachts up to 300 feet - a testament to the opulence the Hamptons were synonymous with.
Soon, it was time to explore the resort's delights. I began with a dip in one of the three pools, the cool water providing a sweet escape from the summer heat. Then, I ventured to the private beach, its seclusion offering an idyllic retreat from the bustling marina.

As the day unfolded, it was time for my culinary adventure to begin. My first stop was Showfish, the resort's signature restaurant. Tucked away in a corner with views of the marina, Showfish offered an impressive menu celebrating the bounties of the sea and the local farms. Each dish, artistically presented, told a tale of the local flavors enhanced by the culinary wizardry of the chefs.
Post-lunch, I found respite at The Pool Club. The lounge chairs invited me to lay back and enjoy a sun-soaked afternoon. I indulged in a signature frozen drink, its coolness a delightful contrast to the balmy weather. In between sips, I treated myself to their famous spicy lobster roll, each bite carrying the flavor of the ocean.
As evening set in, I decided to try Il Forno, the resort's in-room dining service. A wide array of choices greeted me, from artisanal coffees and fresh juices to award-winning pizzas. Settling for a capricciosa pizza and a freshly squeezed orange juice, I was amazed at how they managed to blend the Italian cuisine's bold flavors with the subtleness of locally sourced ingredients.
The night fell, but the Yacht Club shone bright. Yachts adorned with twinkling lights bobbed in the waters, and the marina echoed with laughter and clinking glasses, the air carrying stories from far-off places. As I called it a night, I realized that Montauk Yacht Club was more than a resort. It was a mesmerizing blend of seafaring romance, luxurious living, and culinary magic.
As the moon cast its silver glow over the marina, I understood the true essence of the Hamptons - a place where timeless elegance meets the wild, free spirit of the sea. And the Montauk Yacht Club, in all its grandeur, encapsulated this spirit perfectly.
Find the best deal, compare prices, and read what other travelers have to say at Tripadvisor
Gurney's Montauk Resort & Seawater Spa
I stepped off the plane in Montauk, feeling the ocean breeze gently tussle my hair, the crisp, salty air a reminder that I had left the concrete jungle of New York City behind. I was there to indulge myself at Gurney's Montauk Resort & Seawater Spa, a four-season sanctuary nestled on Montauk's most untouched stretch of oceanfront real estate.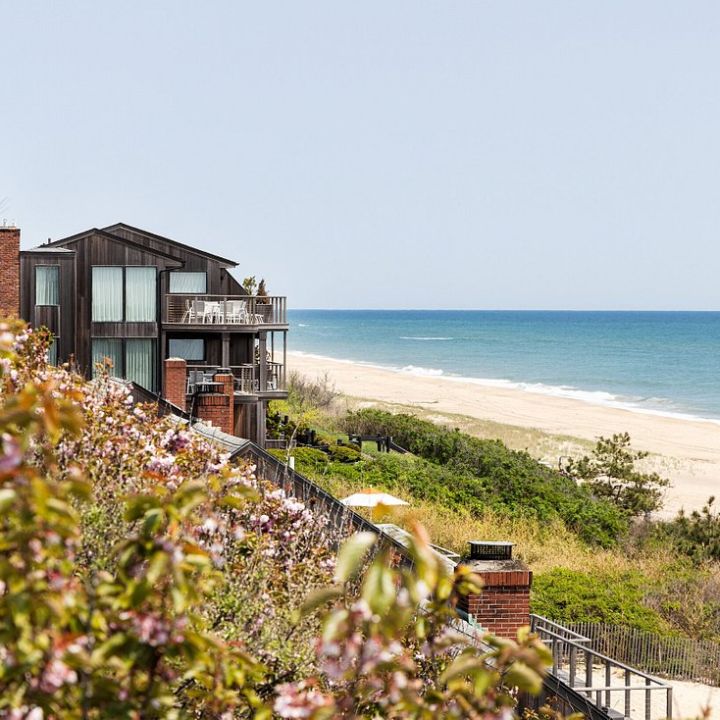 Gurney's Montauk Resort & Seawater Spa
On arrival, I was taken aback by the resort's stunning facade, which seemed to rise organically from the golden sands. Gurney's boasted 158 rooms, suites, and beachfront cottages, all offering breathtaking views of the azure sea. With a quiet reverence, I stepped into my room, instantly taken in by the panorama of the tranquil ocean.

But the heart of Gurney's lay not only in its stunning setting but also in its gastronomic delights. Five unique dining and cocktail venues catered to diverse culinary whims. The Beach Club, a dining experience where the white sand acted as your floor and the open sky your ceiling, was a favorite of mine. Each bite of my fresh, locally-sourced seafood dish was a celebration of the flavors that Montauk had to offer, while sipping the local wine allowed me to revel in the moment.
However, Gurney's was more than just a feast for the taste buds; it was an oasis for the weary soul. The Seawater Spa, a 30,000 sq. ft. retreat, held the promise of rejuvenation. Stepping into the spa, I surrendered to the soothing eucalyptus-infused steam rooms and contrast bathing pools, finally culminating in a relaxing dip in the ocean-fed, saltwater indoor pool. My senses felt renewed, invigorated.

The resort also offered an array of wellness classes, tailored to suit each guest's needs. In the cardio room, I worked up a sweat while enjoying the expansive ocean view, the rhythm of the waves acting as my motivation.
But the true joy of Gurney's was in its location. Just a short drive away was Hither Hills State Park, where nature showcased its resplendent beauty. I took the chance to explore, my senses heightened by the gentle rustling of leaves and the earthy scent of the woods. My adventures also led me to Shadmoor State Park and the historic Montauk County Park, each with its unique charm.
When night fell, I found myself back at Gurney's, lounging by the private beach under a star-studded sky, the cool sand a stark contrast against the warmth of the firepit. My laughter mixed with the symphony of crashing waves, creating a perfect harmony that echoed the joy in my heart.
In Gurney's, I had found more than a resort. I had discovered a place that intertwined the languid charm of Montauk with the elegance of a world-class getaway. It was a destination that catered to those who sought tranquility and luxury, an escape that took your breath away yet left you feeling more alive than ever before.
The Hamptons on the Beach
Gurney's Montauk Resort & Seawater Spa with its pros, cons, features, and scores:
Pros:
Location: Located directly on a 2,000 ft. private beach with a gorgeous view of the ocean.
Facilities: Features a world-class seawater spa, fitness center, and multiple dining options. It also has a large indoor pool filled with ocean-fed seawater.
Dining: The resort hosts five unique dining and cocktail venues, all of which offer stunning ocean views.
Rooms: All 158 rooms, suites, and beachfront cottages offer dramatic ocean views.
Cons:
Price: Being a luxury resort, the prices might be on the higher side for some.
Limited Privacy: Depending on the season, the resort can get busy which may affect the level of privacy and peace.
Reservation Difficulty: Popular times of the year may require booking well in advance.
Features:
Luxurious Accommodations: Each of the rooms, suites, and beachfront cottages offer plush bedding, modern amenities, and dramatic ocean views.
Dining: Multiple restaurants and bars on-site offering a range of cuisines from elegant seasonal to casual fare.
Spa: The Seawater Spa offers a variety of treatments, an indoor saltwater pool, and steam rooms.
Fitness Center: The fitness center offers wellness classes, cardio and strength training equipment, and a studio for private or group classes.
Scores:
Location: 5/5
Room Comfort/Quality: 4.5/5
Facilities: 4.5/5
Value for Money: 4/5
Service: 4.5/5
Overall, Gurney's Montauk Resort & Seawater Spa is a fantastic choice for those looking for a luxurious getaway in the Hamptons with excellent facilities, dining options, and stunning views. It offers a perfect blend of relaxation and recreation, making it a top pick for visitors to the area.
Find the best deal, compare prices, and read what other travelers have to say at Tripadvisor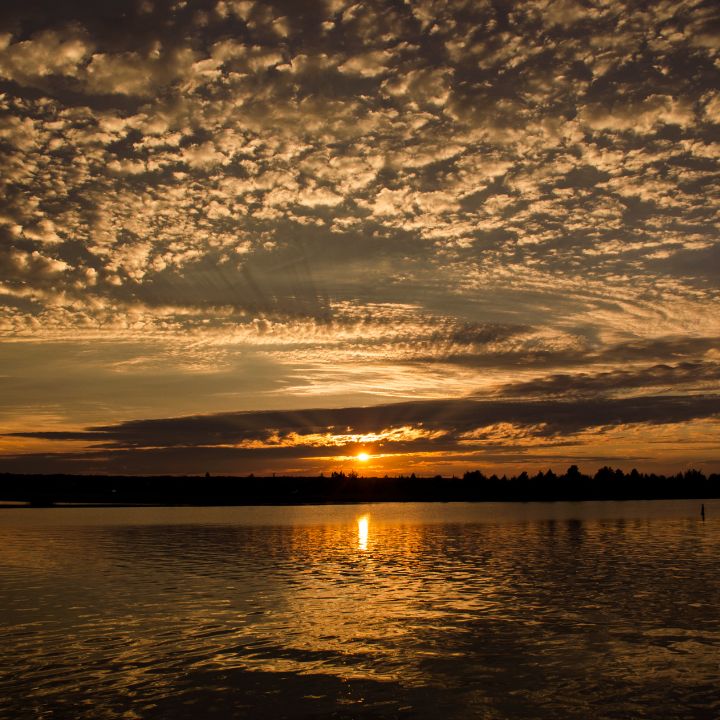 The Hamptons at Sunset
Hamptons Getaways for Couples 
Our Hamptons hideaway was the quintessential Gurney's Montauk Resort, perched majestically on the Atlantic Ocean's brink. A world away from our bustling Manhattan lives, we were here for romance, tranquility, and the irresistible allure of the Hamptons' culinary scene.
Gurney's unfurled before us like a dream in shades of sea and sky. The seashore-hued guest rooms with their floor-to-ceiling windows offered an unbroken view of the horizon, where the sun performed its daily spectacle of dawn and dusk. Its warmth seeped into the room, painting us in a golden hue as we sprawled languidly on the crisp, white linens.
Our first night was an intimate beachside dinner at the resort's Scarpetta Beach, where the laughter of lovers blended seamlessly with the melody of lapping waves. Tom, ever the epicurean, reveled in the Spaghetti Tomato Basil, his delight evident in his closed eyes and slow nods of approval. As I savored the Creamy Polenta, its velvety richness paired elegantly with the faintly briny breeze, I realized: this was what Tom meant by tasting sunshine. The flavors were the Hamptons' essence, nuanced and elegant, encapsulating the region's unabashed simplicity and sophistication.
The days that followed were punctuated with laughter and whispers of love, shared looks over wine glasses, and intertwined hands during beach walks. We indulged in soulful jazz at the Summer Concert Series and spa treatments that unraveled our city-tightened knots. Our shared adventures interspersed with peaceful solitude only served to deepen our connection.
Yet, as all good things do, our Hamptons idyll came to an end. We packed our bags, brimming with sun-soaked memories and a shared secret: Gurney's Montauk Resort, a haven for couples seeking intimacy and serenity amid opulence. Our parting glance at the sun-kissed horizon promised a return.
If you're looking for a more family-oriented experience or crave more activity-driven energy, consider the Maidstone Hotel in East Hampton. With its bright, artist-inspired rooms and close proximity to East Hampton's shops, restaurants, and family-friendly activities, it's a vibrant alternative. But for couples like us, for whom romance and tranquility rank paramount, there's no place quite like Gurney's Montauk Resort.
Exploring the Hamptons
The Hamptons, a string of seaside communities on the eastern end of Long Island, New York, are known for their beautiful beaches, stylish estates, and an abundance of activities. Here are some of the best areas to consider for a getaway:
Best Areas of the Hamptons for couples or family vacations
East Hampton: This town is renowned for its picturesque Main Street, high-end boutiques, and beautiful homes. The nearby beaches, such as Main Beach, are often ranked among the best in the US.
Southampton: One of the oldest and most exclusive communities in the Hamptons, Southampton is known for its historic estates, high-end shopping, and a well-known art scene, including the Parrish Art Museum.
Sag Harbor: This former whaling port has a charming, village-like atmosphere, filled with 19th-century homes, a vintage movie theater, and the Bay Street Theater which hosts a variety of performances.
Montauk: The furthest east and known as "The End," Montauk is more laid back than some of the other towns. It's great for surfing, fishing, and boasts the oldest lighthouse in New York State.
Amagansett: Nestled between East Hampton and Montauk, Amagansett is a blend of farmland, beachfront beauty, and a relaxed, artsy vibe. It's known for its local shops, galleries, and a popular farmers market.
Bridgehampton: Known for its horse country vibe, Bridgehampton hosts the annual Hampton Classic Horse Show and is home to the South Fork Natural History Museum.
Sagaponack: This tiny village often ranks among the most expensive zip codes in the US. It's known for its wide beaches, vineyards, and farm stands.
Each of these areas has a unique charm and offers different experiences. Whether you're looking for a quiet, relaxed beach getaway or a more active, culturally-rich vacation, there's a place in the Hamptons that will suit your preferences.
What to do in the Hamptons
Vlog by The Board Tourist titled "Best of The Hamptons / Travel Tips / Top 10+1":
This vlog introduces The Hamptons, a group of villages and towns located on the South Fork of Long Island, New York, known for their luxurious beach life and as a vacation spot for many wealthy New Yorkers. The presenter lists top 10+1 things to do and see in The Hamptons:
Plus 1 - Suffolk Theater: The Suffolk Theater, opened in 1931 and restored in 1987, is known for its art deco architecture and for being one of the few remaining theaters from the golden age of cinema. It hosts both local and national acts.
Montauk Point State Park: Located at the easternmost point of Long Island, the park offers stunning views of the Atlantic Ocean, along with activities like hiking, biking, fishing, swimming, and picnicking.
Riverhead Raceway: A half-mile dirt track in Riverhead, New York that hosts weekly Saturday night races from late April through early October.
Ditch Plains: A location in Montauk known for its surfing and fishing spots, it has become a popular summer destination.
Main Beach: Located on the East End of Long Island, it's a popular tourist spot, known for its beautiful beaches and luxury homes.
Cooper's Beach: Famous for its white sand and crystal-clear water, it offers activities like swimming, sunbathing, fishing, and kayaking.
Camp Hero State Park: A local and tourist favorite for outdoor activities such as swimming, sunbathing, surfing, and exploring the campgrounds and hiking trails.
Mashomack Preserve: Located in Shelter Island, it's popular for its beautiful scenery and hiking trails.
Hither Hills State Park: Known for its beautiful scenery, luxury lifestyle, and many outdoor activities.
The Long Island Aquarium: Located in Riverhead, New York, it's home to over 250 different species of aquatic animals.
The Montauk Point Lighthouse: A historical landmark that draws thousands of visitors for its stunning beaches, great fishing, and unique history.
Throughout the video, the vlogger encourages viewers to like, comment, subscribe, and turn on notifications for their channel, as well as to check out links in the video description for recommended travel gear and more.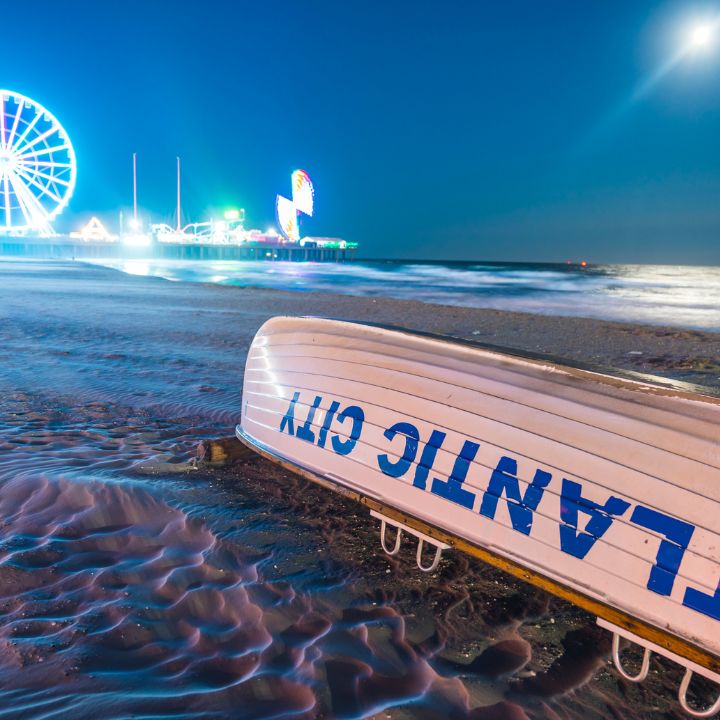 A stay at Gurney's Montauk Resort & Seawater Spa sets you up perfectly for exploring the Hamptons. Given its strategic location, the resort is a launching pad to various attractions that this affluent playground has to offer.
My first morning at Gurney's started with a beautiful sunrise over the ocean, the sun painting the sky with hues of pinks and oranges. After a hearty breakfast at one of Gurney's dining venues, I decided to explore Montauk, often considered the more laid-back cousin of the upscale Hamptons communities.
My first stop was the iconic Montauk Point Lighthouse, a brief drive away from the resort. Climbing to the top, I was greeted with panoramic views of the Atlantic Ocean meeting the Block Island Sound, the waves weaving a rhythm of their own. The landmark, perched on the cliffs, had witnessed the passage of time, having guided countless sailors since its completion in 1796.
Following the historic visit, I decided to immerse myself in nature. I headed to Hither Hills State Park, which was a verdant, short drive away. The park offered a beautiful mix of sandy beaches and lush woodland, perfect for hiking, fishing, or simply enjoying a picnic by the sea. Each trail invited me to lose myself in its serene beauty, with deer occasionally peeking from the green canvas.
Lunchtime found me back in Montauk, sampling local cuisine at a beachside cafe, savoring the fresh catch of the day, as the sounds of the bustling town hummed in the background.
For the afternoon, I indulged in some retail therapy. A trip to East Hampton, a twenty-minute drive from Gurney's, allowed me to explore charming boutiques and antique stores. The village, with its historic houses and elm-lined streets, added to the allure of my shopping experience.
As the evening approached, I found myself at one of the vineyards in the nearby Bridgehampton, partaking in a wine-tasting tour. The subtle notes of the locally produced wine were a treat to my senses, the setting sun casting a warm glow over the vineyards.
My day of exploring ended back at Gurney's, at The Beach Club. A cocktail in my hand, sand under my feet, and a beautiful sunset in front - the perfect end to a day spent unraveling the treasures of the Hamptons.
In essence, exploring the Hamptons from Gurney's offers an immersive experience. It allows you to enjoy the natural beauty, the laid-back charm, the rich history, and the luxurious lifestyle that the Hamptons is synonymous with, all while basking in the comfort and luxury that Gurney's provides.
A: The best time to visit The Hamptons is typically between May and September when the weather is warm and the beaches are open for swimming and sunbathing. However, the summer months (June to August) can be quite busy. If you prefer fewer crowds, consider visiting in the spring (May) or fall (September).
A: You can reach The Hamptons via car, bus, train, or ferry. The Long Island Rail Road (LIRR) offers a train service to The Hamptons. There are also buses from New York City to The Hamptons. If you're driving, it's approximately a two-hour drive from New York City, depending on traffic. There are also several ferry services that operate to The Hamptons.
A: Some of the top attractions in The Hamptons include the Montauk Point Lighthouse, Long Island Aquarium, Hither Hills State Park, Mashomack Preserve, Camp Hero State Park, Cooper's Beach, Main Beach, Ditch Plains, Riverhead Raceway, and Montauk Point State Park.
A: The Hamptons is known for its upscale resorts and luxury real estate, so it can be quite pricey, especially during peak season. However, there are a range of accommodations and dining options that can cater to different budgets. It's always advisable to plan and book in advance to secure the best deals.
A: The Hamptons boasts a variety of dining options, from casual beachside eateries to upscale gourmet restaurants. Some popular choices include Clam Bar at Napeague for seafood, Nick & Toni's for Italian cuisine, and the Lobster Roll for their iconic lobster rolls.
A: The Hamptons is a beach destination so your packing list should include beach essentials like a swimsuit, beach towel, sunscreen, sunglasses, and hat. Casual, comfortable clothing is appropriate for the daytime. However, The Hamptons is also known for its upscale dining and nightlife, so it's a good idea to pack a few dressier options for evenings out.
A: The Hamptons offers a wide range of activities including swimming, sunbathing, surfing, fishing, boating, golfing, hiking, and shopping. The region is also home to numerous art galleries, wineries, and historical sites for cultural exploration.
A: Many hotels and rental properties in The Hamptons are pet-friendly, and there are also several beaches and parks that allow dogs. However, restrictions may apply during peak season, and it's always best to check with your accommodation or the local park authority ahead of time.
A: It's relatively easy to get around The Hamptons, especially if you have access to a car. The region is serviced by public buses and there are also taxis and rideshare services available. Some areas are also bike-friendly.
The Hamptons offers a mix of high-end designer stores, local boutiques, and antique shops. Popular shopping destinations include East Hampton's Newtown Lane, Southampton's Main Street, and Sag Harbor's Main Street.
💼 We cherish our independence! ✈️ Our travel recommendations are carefully researched, bias-free, and powered by human expertise by April and Ricky of LRB (we have personally researched and travelled to many of these destinations and researched others thoroughly through first-hand accounts). 🌍✨
We try to keep everything up to date, but please always do your own research and contact us if you know any issues for us to help others as best we can as a small but professionally focused team! 🧐📚⚠️