Countries with quarantine free travel
Are you looking to travel safely and responsibly in countries with quarantine free travel? We are putting together and keeping updated this list of quarantine free countries, destinations and activities. 
Interactive table of countries open to travel
This interactive table of all countries lists  is not only tracking what countries are open but lots more. You can filter by travel restrictions, quarantine restrictions, who can enter, quarantine rules in detail, the health checks need on arrival, the COVID-19 certificates required, the apps required, what public transport is open, if bars and restaurants are open, tracks internal land borders, and then provides official links.
That is right for each country. 
You can view the interactive table here. 
Thanks to Travel Hacker who also produced this interactive map
---
Which countries are opening according to news and information sources
According to the sources we list on this page, these countries are currently open without quarantine restrictions (depending on where you are travelling from. Use it as a guide for your research.  

Afghanistan, Iraq, Maldives, Syria, Turkmenistan
Updates: CNN is reporting South Korea to waive Covid-19 quarantine for some travelers vaccinated overseas
News Updates. 
Phuket opening to Quarantine free Travel
Thailand's cabinet has approved a plan to allow quarantine-free travel to Phuket from July 1, said government spokesperson Anucha Burapachaisri. This comes under a plan, known as the "Phuket Sandbox," which allows international visitors to enter and travel freely on the island without quarantine, if they are fully vaccinated against COVID-19 and are from low- or medium-risk departure points.

Bali Reopening to Quarantine free Travel
The Maldives Reopening to  Quarantine free Travel
See the travel update on the Maldives.

We have a full list of all the resorts open on the page. 
OPEN
Albania, Andorra, Luxembourg, North Macedonia, San Marino, Serbia, Sweden
See the Europe review further down this page. 
Update: European Union Plans to Reopen to All American Travelers This Summer 
" Greece, Italy, Portugal, and Spain already welcoming U.S. tourists."

"Portugal reopened  on Tuesday"

SOUTH AMERICA

Bolivia, Brazil, Columbia, Peru
NORTH  AMERICA
Barbados, Dominica, Guatemala, Honduras, Mexico, Nicaragua
See the United States updates for domestic and international travel
See updates on Caribbean nations below on this page.
Djibouti, Eritrea, Ghana, Guinea, Niger, Sao Tome
OCEANIA
Kiribati
Update: The travel bubble between Australia and New Zealand is doing well. 
Quarantine free travel is only the start of what is a complex story, however when deciding which country to visit and if it is safe. 
See all the details on the table here. 
These locations are not all open yet, but we have had a few requests on their progress:
As part of a 'Responsible Tourism Recovery Plan' the Dominican Republic is wavering the Covid-19 test upon arrival while introducing airport safety measures.  There are precautions like the form for arrival and declarations to make. The country is really looking to kick-start things and at the time of writing was also fitting the bill for a free health insurance policy.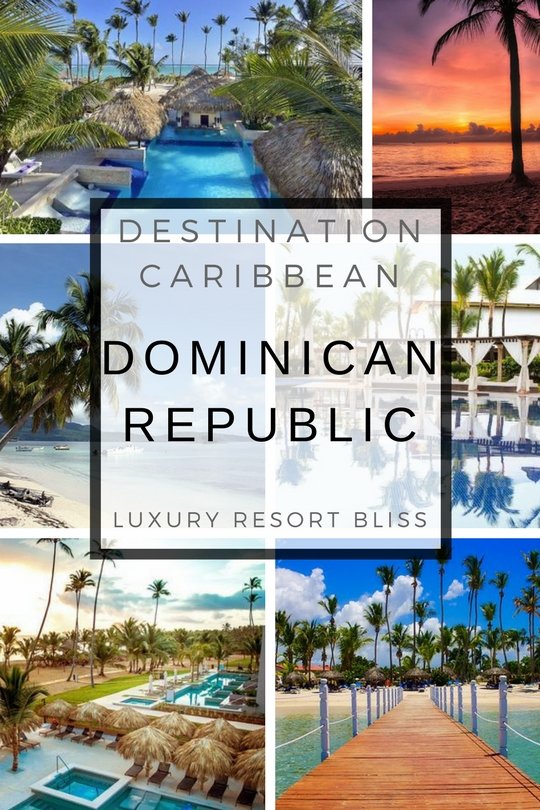 See Dominican Republic Resorts
Puerto Rico Opening
Puerto Rico opens to fully vaccinated Americans. June 2021
Everyone over 2  not fully vaccinated with the Moderna, Pfizer or Janssen vaccines, must provide evidence of a negative molecular or antigen test  within the 72-hour period prior to your arrival to Puerto Rico.
See More information
https://www.travelsafe.pr.gov/

Aruba quarantine free travel 
You need to have a negative COVID-19 test result to travel to Aruba.
There are some restrictions to ensure safety on transport, but there is a lot open in general and this is actually the first country I am reviewing. 
You will have to do some medical screening and the website at one point reported that a nasal swap is required at least 72 hours before departure. 
You will also need to pick up some health insurance.  www.edcardaruba.aw
VIDEO: Travelling to Aruba during COVID! Safety

Aruban Immigration Authority have started an online Embarkation and Disembarkation (ED) program. And the online ED card is 'mandatory for all travelers to Aruba'. 
St Lucia Quarantine Free Travel 
St Lucia is open to pretty well citizens from every country quarantine free. 
St Lucia is advertising,  "our island is open to visitors from all countries"for and protocols relaxed for 'Fully Vaccinated Travellers'  (give it two weeks after the second dose). 
There are a few requirements of course and new arrivals need to have a negative result from a PCR test taken no more than 5 days coming (excluding young children). You also need to complete a Man online Travel Registration Form. 
https://www.stlucia.org/en/covid-19/

Wear a mask and follow the rules, and you are pretty well good to go. Remember to check with local authorities for all the requirements. 
VIDEO:  Travelling to Saint Lucia | Home Quarantine | Entry Requirements
United States Quarantine Travel Restrictions
The CDC is issuing advice for travel in the United States, and I am sure I will need to keep updating changes 
We will do our best to keep you updated as changes emerge. 
Also check updates with relevant organisations like the CDC.  You can also check state and local recommendations here:
https://www.cdc.gov/coronavirus/2019-ncov/travelers/travel-during-covid19.html
And here is the CDC advice for Americans looking to travel overseas:
https://www.cdc.gov/coronavirus/2019-ncov/travelers/international-travel-during-covid19.html
What US States are open to travel
In this video, I take a look at the US states which are open to travel.
I mention two websites where you can find out which states are open in this video:
When States Plan to Fully Reopen (New York Times)
And List of Coronavirus-Related Restrictions in Every State
Where can Americans Travel Right Now
Updates:
USA TODAY is reporting the CDC, State Department downgrade travel alerts for dozens of countries.
"62 destinations – including Japan, Canada, Mexico, Italy, France and Germany – dropped from "COVID-19 very high advice.... cautioning  'travelers to make sure they are fully vaccinated'. 
COVID-19 Travel Recommendations by Destination

See the updated CDC list and travel advice here.
You can view an interactive map of countries open to travel here. 
Let's start with some of the destinations that have been open for some time before I get to the recent additions list, which I will do my best to update. 
Before we continue, let's look back to March 2021 to compare how quickly things are opening up;
This video, 'Where Can Americans Travel Right Now?' also applies to nationals from many countries. While it was produced back way back in March 2021 it was a good round up at that point in time. The list starts in Antigua and Barbuda and includes Puerto Rico, Aruba, And the Bahamas 'require that all travellers over 10 years old present a negative COVID-19 test', Barbados, Belize (allowed to only stay at a government approved gold standard hotel) Costa Rica, the Dominican Republic, Ireland (not quarantine free yet), Peru, and the Maldives.
And it is worth noting that some countries opened too fast and have been forced back into lockdowns. 
Quarantine Free Travel in Europe
As mentioned above, I am going to work on this site daily and try to keep up with changes vlogging and even including travel deals as safe travel reopens. Then please stay patient as I start with an initial list of countries and then build from that.  
Update: European Union Plans to Reopen to All American Travelers This Summer 
"The EU has been promising fully vaccinated Americans the opportunity to return to Europe this summer, with countries like Greece, Italy, Portugal, and Spain already welcoming U.S. tourists."

"Portugal reopened to U.S. tourists on Tuesday"
Spain Quarantine Free Travel 
Spain continues to move in and out of amber status with the UK traffic light system. 
As an Australian this was a recent update I received on my Australian  Safe Traveller site:  COVID-19 safety measures are in place and vary depending on the religion. And those coming from an  'at risk' country need to have a COVID-19 (PCR or TMA) test which was done less than 72 hours before  travel. Don't plan to travel onto Morocco.  
Keep in mind, masks are required in public spaces.
Restaurants and bars are mostly are open with restrictions
For more information:
https://www.spain.info/en/reportajes/informacion-practica-turistas-covid-19-viajar-espana.html
This is a map you can click on to see the entry requirements for the country you are travelling from and what will happen when you try to return home. You can also see what is happening in the different regions of Spain and what measures you have to take. 
https://es.usembassy.gov/covid-19-information/

https://www.gov.uk/foreign-travel-advice/spain/entry-requirements
Mexico is Open to Travel
June 11 update
Mexico is generally open for travel from visitors from most countries from what we can ascertain. 
In a recent update it looks like you don't even need to do a COVID test and mandatory quarantine has ended for now. Then remember to take precautions and travel responsibly.  Further to this, the land border crossing from the United States looks to open in late June, although you will need to take some 'quarantine measures' on arrival. 
This is also when the United States limit to all but essential travel will end. 
Hotels and resorts will not operate at the same capacities as before, but I am pretty sure this will pick up as Mexico looks set to become one of the go-to destination as restrictions ease and people become comfortable with the idea of travel again. 
Hawaii Travel Passport
The state of Hawaii is in the process of introducing a  COVID passport which was announced din May.  
The "inter-country" passport seems to ensure visitors are fully vaccinated, and 15 days has passed after their last recommended dose. 
You then register with the Safe Traveller Hawaii platform and use the app and carry a hard copy of your vaccination card. 
VIDEO: Hawaii Travel Update: All Travel Restrictions to End at 70% Vaccination Rate
Do you have quarantine update stories? Share them here!
Once again, I urge all readers to check for themselves personally before booking. Know your risks of booking and have the right level of travel insurance.
Have A Great Story About This Topic?
Do you have a great story about this? Share it!
Updates on Airline and Hotels Policies and Advice  
Hotels Combined has put together a list of travel advisories and policies by airlines and hotels. The list is comprehensive and includes information on lots of airlines. 
---
While we will continue to provide updates, it is important that you check with your travel providers and government advice. We don't claim we can keep up with all the constant changes and this review of quarantine free destinations open to travellers is only meant as a guide and to provide further information where you can get more information, but we will do our best to ensure information is accurate and up to date.
We do aim to make this one of the best updates on the web to make it easier for travellers to get back into to travel safely as more people become vaccinated and airlines, routs and quarantine-free travel restarts.  
While I am looking to provide constant quarantine travel updates and keep you updated on all the latest travel deals designed to kick-start travel, I am going to start with a few of the most popular destinations and countries which have opened up and are receiving travellers currently.
Many of these countries rely on  travel to support their economies. While it is not our intention to in any way get into the politics of vaccination, if you are able to get vaccinated it is recommended you do this and help those counties keep safe. In some cases, vaccination  is a requirement of your visit, in other cases you may have to have the shortest of quarantine periods and I will include a few of those as they open up.
This is an ever evolving blog and situations and openings will change quickly, then it will pay to drop into this page occasionally to see what is happening.
Share Your All-Inclusive Adventures and Questions! 🌴 Have a memorable experience from a luxury all-inclusive vacation? We'd love to hear it at Luxury Resort Bliss. We're on the lookout for top-quality, insightful tales that'll inspire our community. Dive in and be a part of our sun-soaked stories! 🌊🍹✨
The story is a fictionalized account founded on travel expertise, research, and experience. Always refer to recent guest reviews and perform due diligence before booking.
💼 We cherish our independence! ✈️ Our travel recommendations are carefully researched, bias-free, and powered by human expertise by April and Ricky of LRB (we have personally researched and travelled to many of these destinations and researched others thoroughly through first-hand accounts). We also have put in the hard miles, and Ricky has worked for decades for resort and hotel chains  Hyatt, Hilton, Shangri-La and Radisson before starting Luxury Resort Bliss in 2007. 🌍✨ Unlike some other resort review websites we are concerned on the guest experience rather than mere corporate interest.