Hayman Island Resort
InterContinental Hayman Island Resort, an IHG Hotel - Luxury Amidst the Great Barrier Reef
Immerse yourself in the stunning natural beauty of the Whitsundays at the InterContinental Hayman Island Resort, an IHG Hotel. Nestled in the northernmost part of Australia's Whitsunday archipelago, this 5-star luxury hotel is just moments away from the heart of the Great Barrier Reef, Langford Island, Bali Hai, Blue Pearl Bay, and Hook Island.
See also the top Whitsunday Island All-Inclusve Resorts and Queensland Resorts. 
From arival in one of the 182 guest rooms, suites, and villas, you'll be ensconced in comfort. Enjoy the plushness of premium bedding and the convenience of 24-hour room service, all while surrounded by spectacular environment.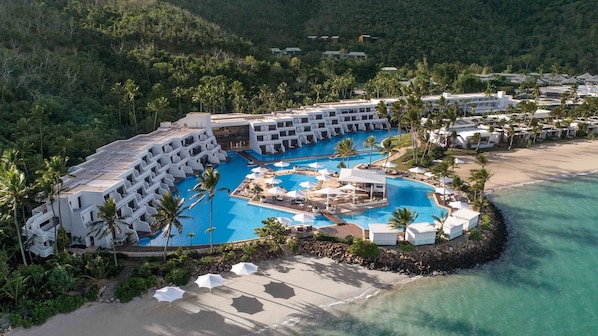 Getting to Hayman Island
The journey to Hayman Island, an idyllic haven tucked away within the turquoise expanse of the Great Barrier Reef, begins with a flight into Hamilton Island Airport from major Australian cities. Upon landing, I remember the mellow island air and the sun's warmth greeting me. I, like most travelers, then boarded the luxurious launch provided by the InterContinental Hayman Island Resort. The 60-minute trip across the Coral Sea was a spectacle in itself. As the island-hopping seaplane skimmed over a panorama of sapphire and emerald hues, I felt both exhilaration and serenity. From above, the reef formations looked like intricate lacework against the cerulean sea — a sight I could never tire of. Upon the boat's gradual approach to Hayman, my heart leaped in anticipation of the exquisite tropical experiences awaiting me. This typical route to Hayman, though short, felt like the beginning of a breathtaking novel I was about to live.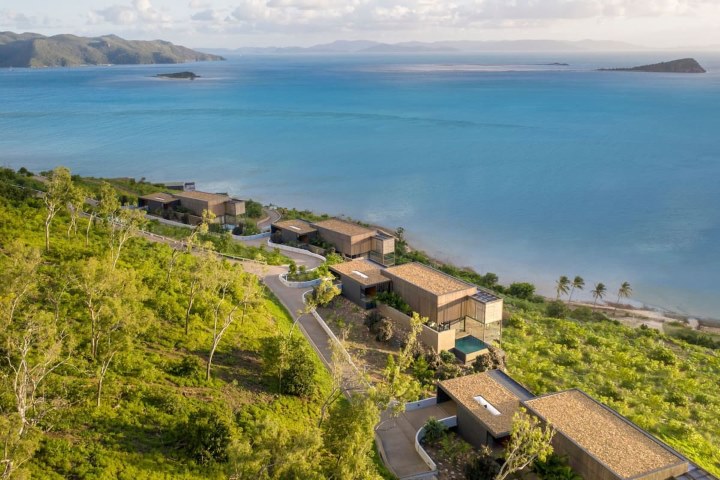 Review
I found myself enveloped by an aura of serenity that one only finds in the midst of nature. I was led to my room – a haven of comfort, with a view of the azure waters that lapped gently at the island's edge. I could already tell that the plush bedding and rainfall shower would provide the perfect end to my adventure-filled days.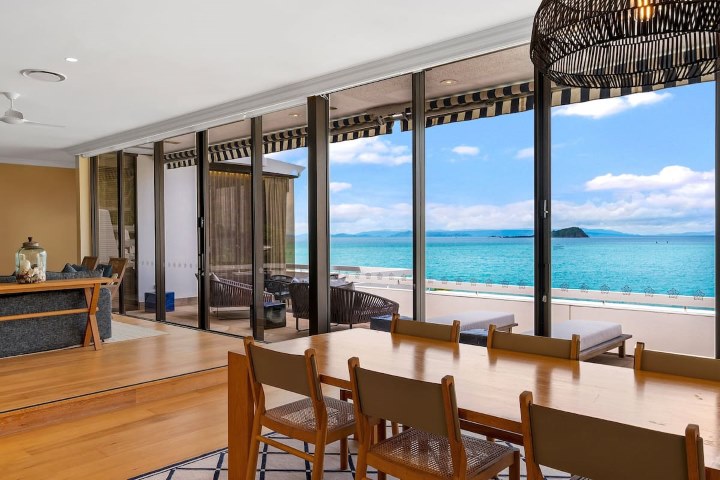 The first morning, I woke up early, eager to sample the resort's dining options. Breakfast at the Pacific restaurant was a delectable journey through gourmet dishes that were as pleasing to the eye as they were to the palate. With every bite, I tasted the freshness of locally-sourced produce, reminding me that I was indeed in paradise.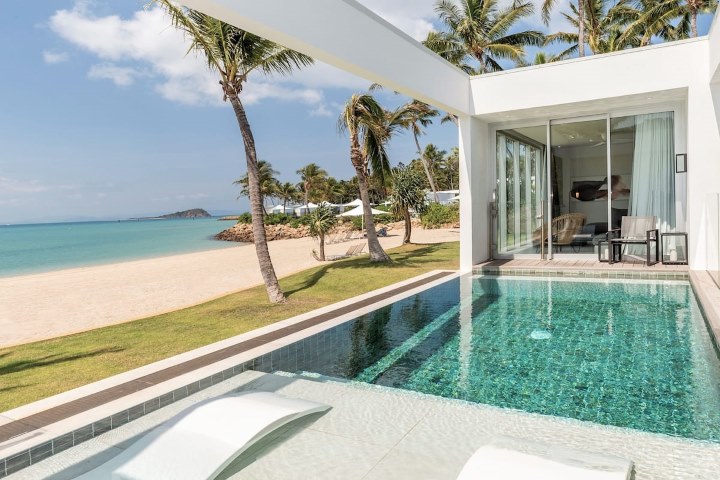 What struck me about the resort was the careful balance they had achieved between relaxation and adventure. I spent hours at the on-site spa, indulging in treatments that rejuvenated my city-weary soul. But when the explorer in me awoke, I found myself windsurfing, trying my hand at motor boating, and even playing a spirited game of basketball.

As the sun began to set on the island, I retreated to one of the two poolside bars. Sipping on a tropical cocktail, I watched as the sky was painted in hues of oranges and purples. The tranquillity was punctuated only by the soft murmur of other guests and the distant lapping of the waves.
At the InterContinental Hayman Island Resort, every day was different, every day was an adventure. It was a place that seemed to understand me - my need for relaxation, my desire for excitement, my passion for nature.
If you're an adventure-seeker like me who still appreciates the finer things in life, you will fall in love with the InterContinental Hayman Island Resort. But if you're more into a buzzing nightlife or urban exploration, you might find more joy in a bustling city destination, like the QT Sydney hotel, known for its vibrant bar scene and central location.
Still, as I boarded my flight back home, I couldn't help but look back at the island, a silent promise on my lips to return. The InterContinental Hayman Island Resort wasn't just a luxury hotel. It was a kaleidoscope of experiences, wrapped up in the generous arms of nature. And I was already yearning for more.
Ah, the dining!
For a foodie like me, the InterContinental Hayman Island Resort was a slice of culinary heaven.
My first night there, I dined at Pacific, the resort's signature restaurant. The room was awash with soft lighting, casting a warm glow on the elegant brasserie-style decor. Sitting at a table with an ocean view, I was treated to an a la carte menu that promised a delectable journey through Australia's best produce.
My starter was a delicate seafood salad - the prawns, fresh and succulent, mingled with crispy greens and a zesty lemon dressing. The main course was a perfectly seared barramundi, its delicate flavor enhanced by a rich, buttery sauce. Paired with a glass of crisp Australian Chardonnay, it was a meal to remember.
Throughout my stay, I explored the other dining options, each unique in its own way. Amici, with its warmth and cozy interiors, felt like an Italian family dinner. The wood-fired pizzas, topped with tangy tomato sauce and melted mozzarella, were comfort food at its finest.
Aqua, on the edge of the iconic Hayman Pool, offered a casual vibe with its shareable seafood dishes and salad bowls. I found myself there most afternoons, book in hand, nibbling on a fresh prawn cocktail as I basked in the Australian sun.
But it was Bam Bam, with its punchy Pan-Asian menu, that stole my heart. The wok-tossed noodles were a riot of flavors, and the sugarcane juices were the perfect antidote to the tropical heat.
The dining experience at InterContinental Hayman Island Resort was more than just about the food. It was about the ambiance, the friendly staff who greeted me by name, the way the sun set over the ocean as I dined. It was a feast, not just for the palate, but for the senses. And it's a feast I look forward to experiencing again.
where to start with the abundance of activities
Ah, where to start with the abundance of activities at the InterContinetal Hayman Island Resort? From the moment I stepped foot on the island, I was enveloped in a world of adventure and relaxation.
Days melted into one another, each day offering something unique. I began my mornings with yoga, the sun rising over the horizon as I saluted it with deep breaths and stretched limbs. The classes were held on a secluded patch of beach, the sound of the waves and the rustling palms a soothing soundtrack to my morning routine.
Next, it was time to explore the Great Barrier Reef. I teamed up with the resort's partner, Ocean Dynamics, for an unforgettable snorkeling experience. I dove into the world beneath the waves, encountering vibrant coral gardens, colorful fish, and even a sea turtle. For those who wanted to dive deeper, the resort also offered scuba diving expeditions and private fishing trips.
When I wasn't exploring the underwater world, I was taking to the skies with Helireef. A helicopter tour provided a bird's eye view of the Whitsundays, revealing a panorama of turquoise swirls and white sand beaches. I marveled at the Heart Reef from above, its natural heart shape a testament to nature's whimsy.
But it wasn't just about adventures in the deep blue sea and high above. On Hayman Island, I discovered a treasure trove of on-island activities. I hiked nature trails, took part in cultural weaving classes, and even tried my hand at a state-of-the-art golf simulator.
And at the end of the day, after a hearty meal at one of the resort's restaurants, I retreated to the Hayman Spa. The spa was an oasis of tranquility, its 11 treatment rooms the perfect place to unwind after a day of exploration. A relaxing massage, a revitalizing facial, or a simple soak in the plunge pool – each offered a different path to relaxation.
And for the younger guests, the Planet Trekker's Kids Club was a delight. With a playroom and a host of educational activities, it provided an engaging and fun-filled experience for kids.
The InterContinental Hayman Island Resort was a symphony of experiences, a perfect balance of adventure and relaxation. And as I sat on my private balcony, overlooking the ocean, I knew that I had found a piece of paradise.
InterContinental Hayman Island Resort, an IHG Hotel on Expedia
5.0 star property
8.8 out of 10 Excellent
8.8/10 Excellent
All-Inclusive & Packages
On Water Package
Unleash your spirit of adventure with InterContinental Hayman Island Resort's unique on-water experiences in collaboration with our expert partner, Ocean Dynamics. Dive headfirst into the heart of the Great Barrier Reef with activities including snorkelling, diving, fishing, and trips to nearby islands. This package requires a moderate level of fitness and is sure to thrill water enthusiasts.
On Island Package
Embrace the island's natural beauty with our on-island experiences package. Enjoy nature-bound walking trails, wildlife tours, fish feeding, and cultural weaving classes. For those seeking a physical challenge, our state-of-the-art golf simulator, yoga, and tennis lessons are at your disposal.
By Air Package
Take to the skies with our aerial packages offered by our partner, Helireef. Experience the breath-taking beauty of the Whitsundays from above, soaring over Whitehaven Beach's iconic turquoise swirls, touching down at Reefworld and gazing over the world-famous Heart Reef. This bird's-eye view of paradise will leave you in awe.
Private Boat Charter Package
Escape the ordinary with your own private charter. Enjoy a day of luxury on the waters of the Great Barrier Reef with your own dedicated captain and crew. Select from an array of options including Whitehaven Beach tours, snorkelling adventures, gourmet seafood lunches, and luxury charters to secret dive spots. Your dream day at sea is just a booking away.
Hayman® Spa & Salon Package
Indulge in deep relaxation with our spa package. Allow the Hayman Spa to pamper you with soothing massages and revitalizing clay wraps in one of our 11 treatment rooms. Unwind further in Spa Oasis's plunge pool and sauna or treat yourself to one of our signature hair treatments in the salon. This package is an invitation to renew your senses.
Planet Trekker's Kids Club Package
We haven't forgotten about our little travelers aged 4-12 years old. Our Kids Club Package offers a fun-filled indoor playroom and a variety of educational, destination-inspired experiences around the resort.
Fitness & Recreation Package
Stay on top of your wellness journey with our Fitness & Recreation package. Enjoy our state-of-the-art fitness facilities, personal training, and classes including yoga, tennis, and meditation. Access to these facilities is complimentary upon check-in, so there's no need to pause your routine when you arrive at the island.
InterContinental Hayman Island Resort offers a collection of 182 guest rooms, suites, and villas, each designed to immerse guests in a tranquil island setting.
Yes, the resort presents five distinct dining experiences – Pacific, Amici, Aqua, Bam Bam, and Grove Boutique & Café. Each restaurant offers a unique dining experience, ranging from gourmet breakfasts to a la carte menus featuring fresh local produce.
The resort offers a range of activities including nature walking trails, wildlife tours, fish feeding, cultural weaving classes, and a collection of sports and fitness activities like yoga and tennis.
Yes, the resort partners with Ocean Dynamics to provide a bespoke collection of on-water experiences including snorkelling, diving, fishing, and escapades to nearby islands.
Hayman Spa offers a range of services including massages, revitalizing clay wraps, and signature hair treatments in their 11 treatment rooms. Guests can also enjoy the Spa Oasis's plunge pool and sauna.
Yes, InterContinental Hayman Island Resort is child-friendly. The Planet Trekkers Kids Club caters to children aged 4-12 years old and offers a fun-filled indoor playroom and a collection of educational, destination-inspired experiences around the resort.
Yes, free Wi-Fi is available for guests throughout their stay.
The resort can be reached via a short luxury yacht ride, seaplane, or helicopter transfer from Hamilton Island, providing a spectacular introduction to the Whitsundays.
The resort is committed to sustainability, and since its launch in 2019, the resort has been working on several initiatives to minimize its impact on the environment. They acknowledge the responsibility that comes with their proximity to the Great Barrier Reef, and aim to treat the surrounding environment with great care and consideration.
Yes, the resort offers venues for events, whether it's a small intimate gathering or a large corporate event. It's recommended to get in touch with the resort's event planning team for more details.
💼 We cherish our independence! ✈️ Our travel recommendations are carefully researched, bias-free, and powered by human expertise by April and Ricky of LRB (we have personally researched and travelled to many of these destinations and researched others thoroughly through first-hand accounts). 🌍✨
We try to keep everything up to date, but please always do your own research and contact us if you know any issues for us to help others as best we can as a small but professionally focused team! 🧐📚⚠️