Resorts in Guilin, China to experience the Li River
Guilin, China is a paradise for tourists looking to experience the majestic Li River. With its stunning views of limestone peaks, lush green hills and vibrant culture, Guilin has become a popular destination for travelers from all over the world.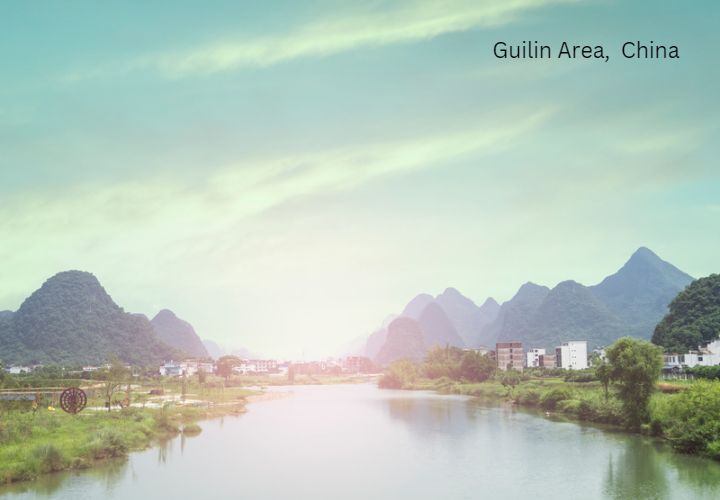 Guilin,China All-Inclusive Resort Vacation
If you are planning a trip to Guilin, then you must explore some of the resorts in the area. From luxury hotels to quaint inns, there are plenty of options available that offer unbeatable views of the Li River and its surrounding landscape. Whether you're looking for an adventure-filled holiday or just want to relax and take in the scenery, these resorts are not for everyone, but for those looking for a little adventure they rock.

Video: The Beauty of Guilin | Southern China (4K)
Best resorts in Guilin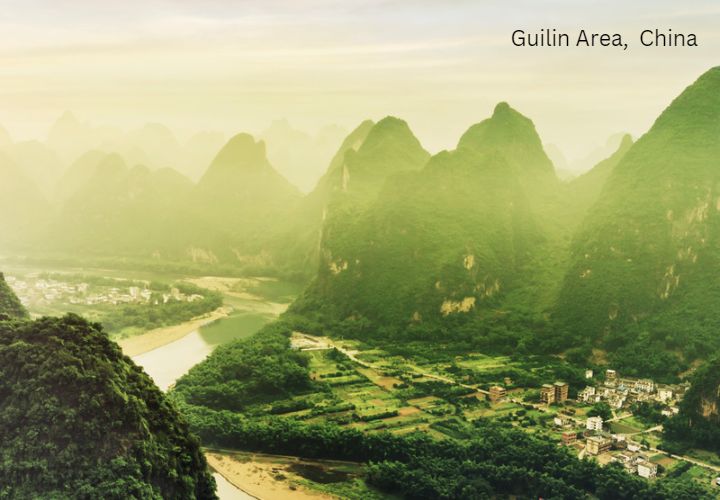 Best Resorts In Guilin
Here are our top resorts in Guilin wheater you are looking for an all-inclusve, luxury or family resort:
Club Med Guilin - China (Best all-inclusive in Guilin China)
Lijiang Foggy Resort (best mountain resort)
Shenlong Water World Holiday Hotel
Shangri-La Guilin (best luxury option)
Top 25 Guilin Resort Deals with Reviews on TripAdvisor
Video: Discover Club Med Guilin | China
Guilin, China Resorts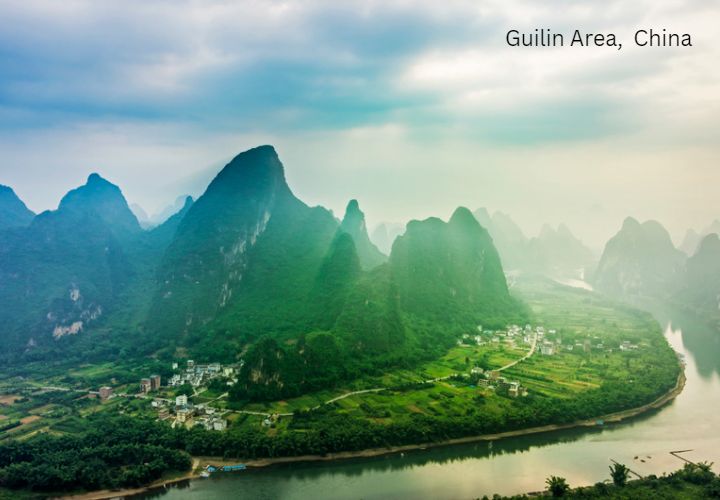 Guilin, China
Why not start in a place the Chinese themselves esteem as an ultimate vacation destination. Want to evoke envy while in China? Tell a local you are traveling here.
Video: The Best Things To Do In Guangxi | Guilin, Yangshuo And More!
This is me in Guilin back in the summer of 2010.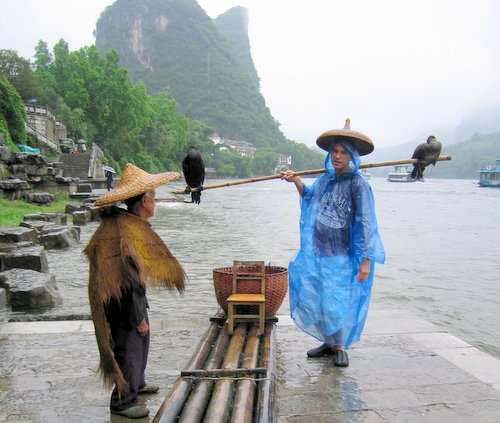 I probably would not get the same picture taken today but this seemed like a good idea at the time. 
He doesn't speak much English and I don't speak much Chinese. He simply has a sign of how much to put in his basket before you take your snapshot. Although it seemed a tad trite I could not resist and put in my $1 equivalent and took my snap. I thought the ingenuity of this guy somehow transforming his previous lifestyle to cater to the tourist industry somehow spoke of China's future and a little of the character of the place where he was standing.  
Shangri La Guilin
For top places to stay first see the Sheraton Guilin Hotel and the 
Shangri La Guilin featured in the video below.
Shangri-La Guilin is a majestic paradise situated along the mesmerizing Li River! It features gorgeous landscaped gardens, and is home to a mini amusement park, zoo, as well as a botanical garden - all within one place. There is a wide range of family recreational facilities and activities, including a kids' club, mini royal train, bumper boats, rock climbing, and more. It is the ideal choice for family tours, leisure travel and business meetings.
Are you looking for a fun-filled family vacation? Discover an abundance of recreational activities and facilities at the family destination of your choice. From mini royal trains to bumper boats, rock climbing, and a kids' club, there is something for everyone! With so many options available, you are sure to find the perfect activity for your family's leisure and enjoyment.
Unbelievably, this hotel features 439 different rooms to choose from - plus the gorgeous terrace mountain-view room and family room. To top it off, it's only a 45-minute drive away from Guilin Liangjiang International Airport!
The Guilin area is my top place to relax at a China resort. This is the area around those sharply rising mountain peaks that dot the terrain. You will see it on many an advertisement for China. You can find more specials here by following our specials links.

---
Authors Unleashed: Unveiling the Ultimate Travel Experience through Expert Reviews, Ratings, and Research
💼 We cherish our independence! ✈️ Our travel recommendations are carefully researched, bias-free, and powered by human expertise. We use AI sparingly for editing purposes, ensuring an authentic and reliable experience. Join us on our unbiased journey! 🌍✨
Always do your own research! 🧐📚⚠️